Holly and Candy Long were born just about a year apart and looked alike in the way only sisters do.
But along with their brown, deep-set eyes, they shared a rocky childhood and family history of mental illness. As adults, both ended up incarcerated at Taycheedah Correctional Institution, Wisconsin's only medium and maximum-security prison for women.
Holly was sentenced to 30 years in 1998 for a spate of charges including party to robbery and party to kidnapping. Candy would later join her at Taycheedah twice, the second time for about eight months, and was released first, Holly said.
Candy was excited for Holly's exit. Growing up in a chaotic house, they never got the chance to do sister things like shopping or getting their nails done, Holly said.
"It was so sad because every year she would say, 'I believe you're going to get out this year, sister,'" Holly said. "And then finally, the year that I do get out, she passes away."
Candy, addicted to crack and meth, died of a heart attack after drug use in March.
Candy's story is not unique. Keisha Russell, president of Milwaukee nonprofit Infallible Helping Hands, founded a Facebook support group for former inmates like herself, where women can ask for prayers for job interviews, celebrate the end of parole or just connect.
Other posts announced over 30 deaths of ex-inmates in the last year, with causes ranging from drug overdose to suicide. Former Inmates who survive can relapse into drug abuse, return to an abuser and get sent back to prison.
According to statistics provided by the Department of Corrections for 2010 to 2015, an average of 1.8 percent of former women inmates on supervision died within two years of release, though that number spiked to 3.2 percent in 2015. That compares to an average of 1.7 percent for men.
It can be hard to succeed when battling mental illness, which women prisoners report at higher rates than men. Many struggle with past abuse. National data shows up to 90 percent of female prisoners have experienced physical, sexual or emotional trauma. If these are unaddressed, women can come out emotionally unprepared to resist the same patterns that led them to incarceration.
"A lot of women, when they go to prison, we see them just needing a lot of therapy. Someone to talk to. They need to be built back up, given skills," said Melissa Ludin, board president of Ex-Prisoners Organizing, or EXPO. "And when they get released and they still have that baggage, it's very difficult."
Inside prison and out, trauma-informed care, social support and the time and space to heal can play critical roles on the road to redemption. In Dane County, local programs offer a listening ear, an opportunity to explore past hurt and a chance to restart.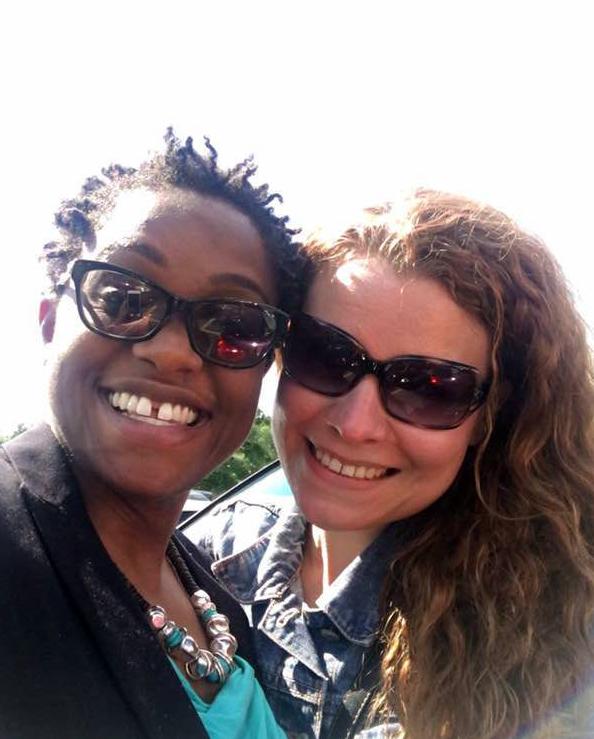 PATHWAY TO PRISON
When women are willing to share their stories, it's not hard to draw a line from childhood trauma, to acting out, to prison.
For Genevieve Pauser, the line is clear and straight. As a teenager, Pauser helped plan an armed robbery for drugs and money and drove the getaway car. She stayed in the car with another girl while two men broke into a house. A victim was stabbed and killed.
Pauser was sentenced to life with the possibility of release after 23 years for being party to the crimes of first-degree homicide, burglary and armed robbery. She spoke with the Cap Times over the phone from Taycheedah.
"I can literally see every step I took that got me behind the wheel of the car that night," said Pauser, serving her 17th year in prison.
It took years in prison for her to figure that out. When asked why she committed the crime, her original answer was that stealing a backpack for marijuana and money didn't seem like a big deal. But, as she learned, the deeper reason had to do with a history of childhood abuse and self-hatred.
"When you can't stand yourself sober, you will do whatever you feel is necessary to feel anything else," she said.
A victim of repeated sexual abuse as a child, Pauser started drinking at a young age. Her abuser showed up in her life again when she was a teen, and taunted her in front of her friends. After that, all she could think about was how "gross" she felt and how she wanted to be high. Within three months, she was arrested for the crime that would land her in prison.
Her home wasn't a refuge. Her mother, Alice, suffered from undiagnosed and untreated bipolar disorder and Pauser experienced emotional turmoil associated with that.
"One minute I was affectionate and the next minute I was just out of control," Alice Pauser said. "If I was depressed, I wouldn't get out of bed for days. And I had hospitalizations ... that was another layer of trauma. It was a mess! It was a mess."
It took many years — and trial and error to find the right recovery path for Alice — to restore their relationship.
"I carry a lot of guilt still about the trauma that (Genevieve) had as a child. And I know that there comes a time when you need to let go of it," Alice Pauser said, starting to cry. "Trauma is a pathway to prison. It's been proven."
A 2018 study found substantially higher rates of childhood trauma among incarcerated individuals than the general population. Sexual abuse is a predictor of girls' involvement in the juvenile justice system, and a 2013 study found intimate partner violence increased the risk for women to commit crimes like drug offenses and commercial sex work.
"EVERYONE'S WOUNDS ARE OPEN"
Living in prison is like having pieces of glass all over the floor and everyone has bare feet, Genevieve Pauser said. 
"Everyone's wounds are open and all they know how to do is cut each other with those pieces," she said.
According to DOC, 88 percent of the inmates at Taycheedah have some form of mental health need and 35 percent of inmates have a serious mental illness like psychotic disorder and bipolar disorder. In 2017, 76 percent of Taycheedah inmates were prescribed psychotropic medications. 
Incarceration can compound trauma. Russell, of Infallible Helping Hands, spent over six years in prison after a history of being homeless and molested as a teenager. She spent more than a year in segregation at Taycheedah. 
"That's where we ate, slept. They didn't give you any hair care products, no lotion, no body products. They gave you maybe three, four maxi pads a week, and you just had to deal. That trauma, I don't really think about it until somebody asks me or I have to tell my story," she said.
As a black woman, she was also subject to racism at the hands of the officers "who've never really dealt with people of color," and was called "monkey" and the n-word.
 "What do you think that does to a person's psyche who already has trauma in their lives? You've already been mistreated and then you go to prison and these people further mistreat you, further manipulate you, further hurt you?" she said.
Trauma left untreated can be a recipe for reentry failure, advocates for former prisoners said, especially when it comes to substance abuse.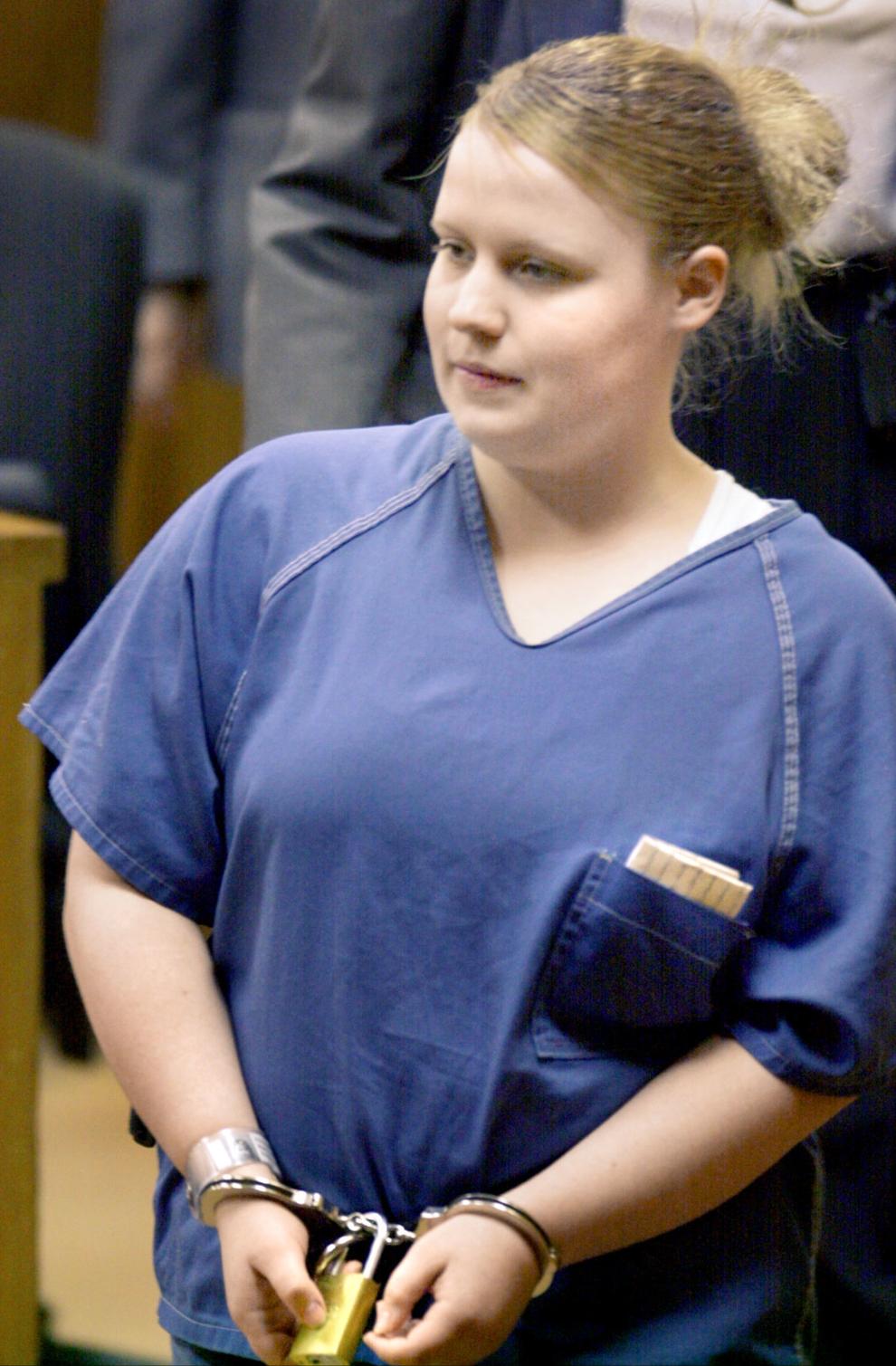 TRAUMA TREATMENT
Department of Corrections officials have recognized the need for trauma treatment. Fostering Futures, an initiative launched by First Lady Tonette Walker in 2011, has urged trauma-informed care across state government departments, including DOC.
Trauma-informed care is an approach that recognizes the effects of trauma, or extreme stress, in a person's life. Fostering Futures defines it as a perspective that asks, "What has happened to you?" rather than, "What is wrong with you?"  
DOC has also recognized that "incarcerated women often have very different histories and treatment needs than incarcerated men," said DOC spokesman Tristan Cook. The agency has created programs like a substance abuse treatment program for women with a history of sexual, emotional or physical abuse.
Improvements at Taycheedah were also mandated by a settlement from a 2006 class-action lawsuit by the American Civil Liberties Union. The lawsuit on behalf of 700 inmates said the prison had insufficient mental health care and "grossly deficient health care," which endangered inmates.
The DOC has since expanded its mental health treatment for inmates, including a new off-site 45-bed clinic, known as the Wisconsin Women's Resource Center, which offers a six-month trauma-informed treatment program.
When EXPO's Ludin visited the WWRC program, she was impressed. She didn't have access to that kind of treatment when she was in prison from 2002 to 2007, and wished more facilities were run in the same manner.
"When you have officers that actually look at you as a person and they call you by your name, that's not happening at Taycheedah or any other facility," she said.
Incarcerated at Taycheedah from 1998 to 2018, Holly Long witnessed the evolution of care. The first 16 years in prison didn't facilitate much healing. She spent a lot of time in segregation and when she got out, guards predicted she would be back soon. She attempted suicide several times.
Long was suffering from post-traumatic stress disorder, borderline personality disorder and severe depression and had been repeatedly sexually abused as a child.
She was drinking by the time she was 7, was busted for stealing cars and sent to Lincoln Hills. Once released, she got into prostitution and dancing at strip clubs at 14. She started using cocaine and racked up charges like carrying a concealed weapon and disorderly conduct. She stabbed an abusive boyfriend three times. Eventually, she was sentenced to 30 years after she was convicted of being party to the crimes of kidnapping, robbery and substantial battery.
In her last few years at Taycheedah, things started to change. She was able to attend the new WWRC program and received counseling and therapy. After the ACLU lawsuit, she noticed new staffers were willing to work with inmates and recognize histories of trauma, although she said some of the older staff seemed "stuck" in a punishment, rather than rehabilitation, mindset.
Her sister, Candy, was incarcerated for short periods of time and never got the intense care she needed before she died of drug addiction, Long said. Genevieve Pauser said the WWRC program changed her life, but notes only a small percentage of Taycheedah's population — currently over 900 women — gets to the 45-bed facility.
"There's so many women here now and there's so few resources, that they're just warehousing them and they will be back," Pauser said.
OUT THE DOOR
In 27 years working as a correctional sergeant in seven Wisconsin prisons, Larry Burg dealt with thousands of men and women. He remembers checking some people in four or five times.
"Where's the continuum of care (after prison)?" Burg said.
In prison, inmates can receive needed medication and start to work through issues, he said, but "all of a sudden the gate slams behind you and it's good luck getting your meds, good luck getting access to care."
When EXPO's Ludin was released from prison in 2007, it was a bittersweet experience. The night before her release, fellow inmates gathered for a "going away" party of sorts, talking and sharing food — technically against the rules, but worth the risk for a last hurrah.
The next morning, Ludin said goodbye to women she "lived and breathed" with for five years. She walked to the gatehouse, changed out of her prison garb and it hit her: she was finally leaving.
Accustomed to the noises of prison, she found her grandparents' house too quiet and had to turn on a fan. The next morning, Ludin faced the enormous task of restarting her life.
"There's a big rush, that as soon as you get out of prison, you've got to get a job, you've got to get all these things …. (you) need time just to kind of breathe, and move slow to unpack some of this stuff, because for some people, that healing doesn't begin until they walk out that door," she said.
According to a 2017 report, almost 800 female ex-inmates like Ludin are living in Dane County and they face a stack of logistical challenges. Moms must quickly re-adapt to taking responsibility for their kids. If their children were placed in foster care during their incarceration, there are legal processes required to get visitation or custody.
In the absence of other options, Just Bakery's Carmella Glenn estimates about 20 to 30 percent of women return to live with abusers after incarceration, due to a lack of affordable housing.
"In Madison particularly, where are you going to live? And if you've got kids and a record, where on earth are you going to live?" said Robin Ryan, COO at ARC Community Services, a Madison nonprofit with services for women.
DOC has systems in place to prevent former inmates from flailing. This begins with prison programming itself, including treatment programs, clinical services and educational and vocational programs, said spokesman Tristan Cook.
"We believe that reentry begins the moment an inmates steps into a department facility or begins serving probation," Cook said.
Inmates meet with social workers and probation or parole agents to create "highly individualized" case plans, which often include treatment to address trauma, Cook said. DOC's reentry unit runs specialized programs for "offenders who may experience difficulty adjusting in the community upon release," like Opening Avenues to Reentry Success (OARS), an intensive case management and psychiatric treatment program for offenders with mental illness.
Still, many former inmates struggle to find their footing back home. When Mary (who did not want to use her real name to protect the identity of her kids) was released from a long sentence for a nonviolent crime on July 5, she felt "lost."
"Just feeling that, 'What do I do?' because there was nobody there to give me the direction," Mary said. "I've been living in Madison for a long time, but at the same time, so much has changed. So I need somebody to direct me, not throw me out into the wolves."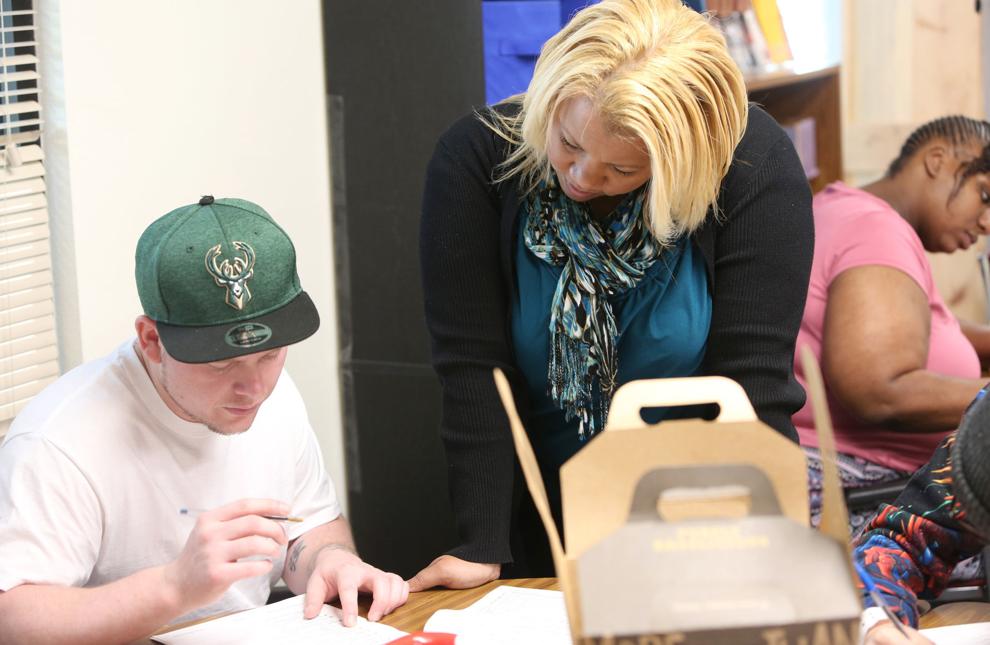 HOLISTIC SUPPORT
Advocates consistently list social support as one of the most important factors for reentry success. Alice Pauser thinks Dane County ranks among the best support systems in the state for former offenders.
She provided some of those services herself as founder and executive director of the Demeter Foundation, an advocacy organization for incarcerated and formerly incarcerated women in Wisconsin.
Based in Madison, the foundation provides care packages for women just released from prison and has advocated for legislation to improve the living conditions for inmates. It also educates the community on women's incarceration issues, which are often diminished due to the relatively small number of 1,572 women inmates compared to 22,219 men, according to Aug. 31 estimates.
Demeter runs wellness and recovery workshops, and Pauser acts as a de-facto mother and shoulder to lean on.
"I'll call and I'll ask, 'How are you?' And they almost always say, 'Fine.' And then I'll ask the question again," she said.
Janie Ocejo is a bilingual case manager and certified peer specialist for Madison-area Urban Ministry. Previously incarcerated herself, she remembers the stigma of incarceration and the struggle to set up a new life.
When a new client comes in, she asks, "What happened to bring you here?"
While traditional case management can focus on solving crises and quick answers, Ocejo focuses on caring for clients holistically, sometimes just letting them sob in her office.
Just Bakery's Glenn has a similar philosophy. She's less interested in finding quick fixes to make the program look successful — like hooking up clients with unsustainable jobs — than providing holistic support.
Alishayna Daniels, a current participant, was a victim of human trafficking and testified against her trafficker. She is receiving counseling from Connections Counseling, a rehabilitation center, and is in a drug treatment program.
Daniels struggles with schizoaffective disorder, anxiety, ADHD and depression. Her trauma backstory includes sexual abuse and assault. She attempted suicide and ended up in a psychiatric hospital at 14. She suffered a miscarriage as a teenager, used cocaine and took a hard dive into heroin after she was physically assaulted by a family member. The assault left her face bruised and black for months.
She was eventually trafficked, rescued and arrested on a forgery warrant she had committed somewhere along the way in her heroin addiction. She was in and out of jail, eventually spending three months in Dane County Jail. 
"Before I came here, I had trouble getting out of bed every day. Everything was just so fucking awful and pointless and meaningless," Daniels said.
But she loves Just Bakery.
"This place is about, how can we help you move forward? How can we help you build yourself?  What do you want? Literally, what do you want? That's such a huge, crazy thing," Daniels said.
TIME AND SPACE
After Daniels completes the program, she'll get case management services from MUM for a year.
"Time and space is the cure-all," Glenn said, and it's not uncommon for participants to go through Just Bakery multiple times.
By the time a woman goes to prison, she has "pretty complex needs and behaviors," Ryan said, and it may take more than one intervention to create change. Paulette Romashko, who formerly worked for ARC Community Services, added there's a difference between treatment programs in and out of prison.
"We're giving them tools, What am I going to do when I go out and I turn the corner and I meet my dealer?" Romashko said. Participants get the space to "probably relapse, figure out what happened" and re-adjust.
"We see our programs as planting seeds," Romashko said. "You might not see the flower today."
 Holly Long is ready to grow. A member of the DOC's OARS program, she has a helpful case manager, a place to stay and friends like Russell to keep her going.
"I just have so much gratitude," she said. "I just want to skip in the rain, which I did the other day."
"I am a bit overwhelmed at times, because there's so much to do," she added. "However, I just just have to kind of breathe and realize I can't do everything at one time."
Share your opinion on this topic by sending a letter to the editor to tctvoice@madison.com. Include your full name, hometown and phone number. Your name and town will be published. The phone number is for verification purposes only. Please keep your letter to 250 words or less.