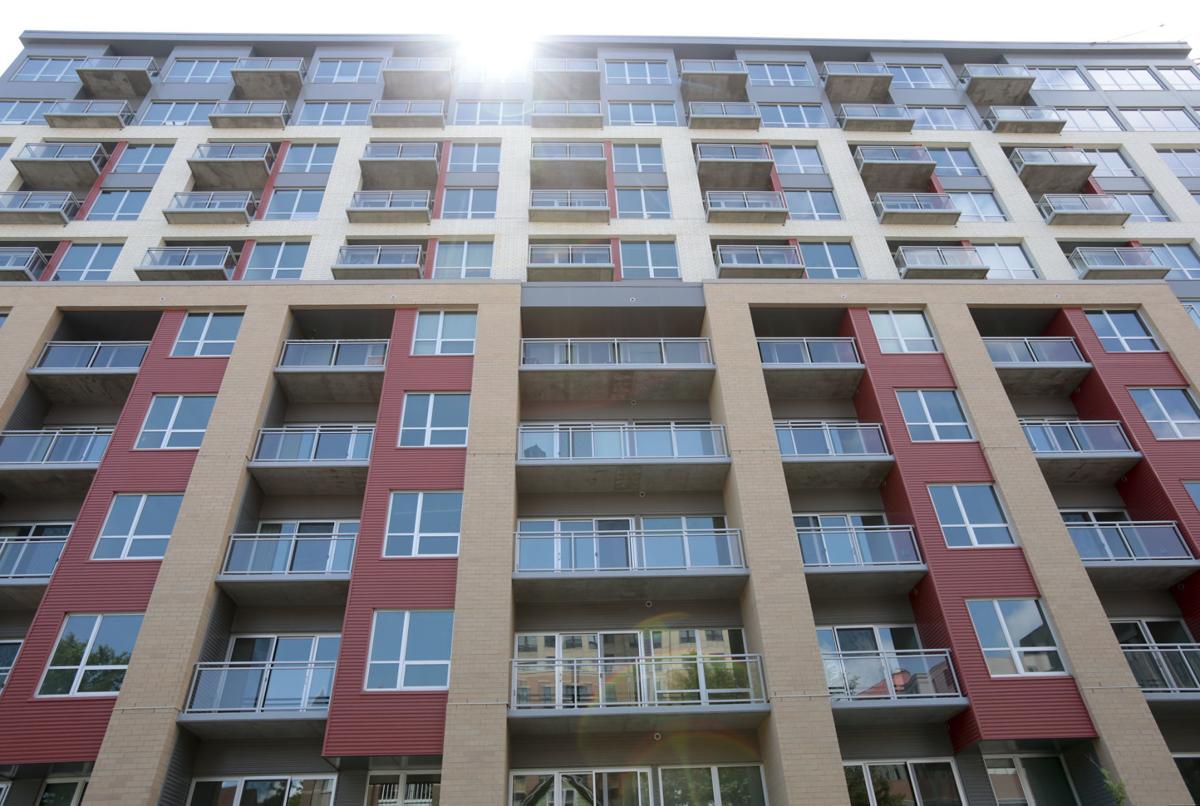 The minimum wage in Wisconsin is $7.25, and that doesn't stretch very far for renters in Dane County.
According to new report from the National Low Income Housing Coalition, Dane County residents need almost three full-time, minimum-wage jobs to afford a two-bedroom apartment.
The annual report, titled "Out of Reach: The High Cost of Housing," breaks down apartment affordability around the nation, examining the gap between rents and wages. Dane County ranked last as the most expensive county for two-bedroom rental housing in the state.
"Even if you're working full time, it's hard to afford housing if you're making minimum wage or even average (wages)," said Matt Wachter, Madison's manager of the office of real estate services. "Minimum wage is not really a living wage — you can't afford a place to live."
Dane County isn't alone. The report found that no county in the country offers a two-bedroom apartment that a full-time, minimum-wage employee can afford.
According to the report, the fair market rent for a two-bedroom apartment in Dane County 2018 was $1,091, the highest amount for a county in Wisconsin. To be considered "affordable," housing should be 30 percent of gross income or less, meaning that a Dane County resident would need to make $43,640 a year to afford the two-bedroom.
To make that much money, a minimum-wage worker would have to work 2.9 full time jobs or almost 116 hours a week. Alternatively, a renter would have to work one full-time job that pays $20.98 an hour.
Many residents in Dane County are able to pay the fair market rent. The Dane County area median household income for the 2018 fiscal year was $91,700, which could affordably rent an apartment costing $2,293 a month.
And by another measure, mean hourly wage, renters still fare reasonably well in the county. The mean hourly wage is $14.87, which would require 1.4 full-time jobs for a two-bedroom apartment. As Wachter points out, it's not unthinkable that a two-bedroom apartment would have two wage-earners.
But not everyone makes even $14.87, and the report focuses on the inadequacy of minimum wage to pay for housing. Dane County renters who earn 30 percent of the median income can afford paying just $688 a month on rent.
"Our median income is so high, the median person can afford rental housing," Wachter said. "For a person who makes 30 percent of median income, they would definitely have a problem finding an affordable apartment in Dane County."
For example: a single parent who needs a multi-bedroom apartment for kids, but earns a low wage: "that's where it does get really tough," he said.
Lisa Peyton-Caire, founder and president of the Foundation for Black Women's Wellness, said women with small children frequently call her organization for help seeking safe, affordable housing.
"Just the cost of housing, the price point, has made accessing housing unreasonable," she said, particularly for many African-American women.
About half of renters in Madison are considered "cost burdened," meaning they spend over 30 percent of their gross income on rent, according to the city's 2016 Housing Biennial Housing Report. And about a half of those cost-burdened renters are "severely cost burdened," meaning they pay more than 50 percent of their gross income on rent.
"Those people have to significantly increase their income just to be able to afford the housing they're already living in," Wachter said.
Earning enough income to afford housing is even harder for local people of color. Last year, a city housing report showed non-white households in Madison made significantly less income than white households.
African-American median income was 45 percent of median white income, and the median Latino income was 60 percent of the median white income, a difference the report called "drastic." It found that African-American individuals in families were 27 times more likely to be homeless than white individuals in families.
Peyton-Caire noted that African-American women face a wage gap. As well as adding to the affordable housing supply, Madison needs to create economic opportunity and family-supporting wages.
It's important to ask what needs to happen "so that living here is affordable, achievable and at a level of quality of life that actually translates into something meaningful for black women and families," she said. "We want this to be a place that's livable for everyone."
In Wisconsin as a whole, renters would need 2.3 minimum-wage full time jobs to afford a two-bedroom apartment, or be paid $16.52 an hour. Wachter noted that the state data is limited, because in each state there is usually "such huge variation" between urban and rural renting environments.
Share your opinion on this topic by sending a letter to the editor to tctvoice@madison.com. Include your full name, hometown and phone number. Your name and town will be published. The phone number is for verification purposes only. Please keep your letter to 250 words or less.