When the pandemic gripped the U.S. last spring, business owners across the country found themselves trying to calculate the toll that the fast-evolving public health crisis was taking on their bottom lines. 
Levi Kellogg and Adrian Holtzman, the owners of downtown Madison head shop Classy Glass and glassblowing school Madison Glass Academy, quickly discovered there were too many unknowns to do the calculation on their own. Public health recommendations seemed to be changing daily as scientists learned more about this new virus.
The two didn't know how long they'd need to stay closed, but they figured that, at least their glassblowing school, where students squeeze into a basement room and blow into long tubes to shape molten glass glass, it was likely to be quite a while. They also didn't know whether the products on their shelves — from pipes to CBD products — might be contaminated with the virus.
"I'm hearing the stories of (grocery stores) having to throw out $10,000 worth of their produce section because someone sneezed in the general area," Kellogg said, recalling his thought process last March. He wondered if he'd need to hire someone to sterilize every surface and product in the shop, and he wondered how much good a deep clean would do if any new customer could bring in the virus. 
So Kellogg and Holtzman did the same thing they did when a burglar broke in through a window years before: They filed an insurance claim. In this case, they sought help under the part of their policy that covers damage and loss due to government-enforced closure.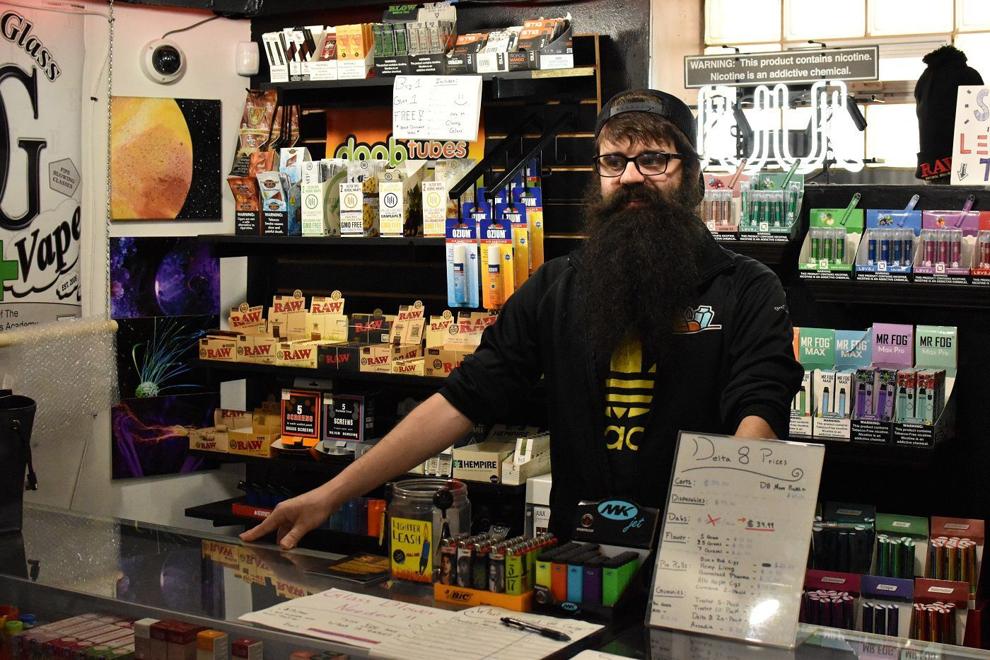 They weren't alone. Across the country, hundreds of businesses filed such "business interruption" claims with their insurers for COVID-19 losses. Holtzman works in the insurance business himself, and the two felt confident they understood their coverage.
At first, Classy Glass' insurer, The Cincinnati Insurance Company, asked them to send photos to document the damage, saying it wasn't sending agents to do inspections because of the virus risk.
"We argue that they gave us the runaround. There were times when you'd feel like they were strategizing," Kellogg said. "We're one of the sea of people talking to them, and they're trying to come up with a big picture strategy of how to deal with this."
Cincinnati Insurance never sent an inspector, and in April 2020, the company denied Classy Glass' claim. 
Claire Howard, senior vice president and general counsel for the American Property Casualty Insurance Association, said the sort of insurance most businesses carry doesn't cover the harms caused by a pandemic. "Business interruption insurance is part of property insurance policies that cover actual physical loss of or damage to covered property," Howard wrote in an email, explaining that it's designed to include damage or loss caused by things like tornadoes, fires and theft.
"These policies are not intended to cover diseases or pandemic-related losses. In the vast majority of cases, insurers did not price policies to include such coverage, and policyholders did not pay for it."
"Each policy is different," she wrote in an email. She encourages any business owner who believe their claim has been improperly denied to file a complaint with her office.
Some insurance companies have begun rewriting their policies to clarify that such health crises are not covered, Reuters reported in March. But Classy Glass' policy includes no such stated exception, Kellogg said, and Cincinnati Insurance has not moved to change its language, arguing that its policies are already clear. 
The Kellogg and Holtzman argue that the unknowns early in the pandemic made it hard to know whether the virus had damaged their property or not. But when Cincinnati Insurance denied their claim, it said that such damage, if present, would nevertheless be exempt from coverage due to a clause in the policy that excludes damage due to pollution. 
"We kind of took a step back, like, 'I'm sorry but what?'" Kellogg said. "I don't remember a point throughout this pandemic where anyone on any news site, scientific reading, CDC offering, WHO offering (has) referenced COVID-19 as a pollutant." 
In April of this year, Kellogg and Holtzman took their insurer to court, alleging that the company had acted in bad faith. They asked the company to pay the benefit associated with government closure for each of their three locations, a total they estimate at around $75,000. 
"It honestly felt like we were throwing them a softball," Kellogg said. "We're not asking for the world. We're asking for what would seem the minimum amount our policy offers us for what seems like exactly what happened: The government closed us down."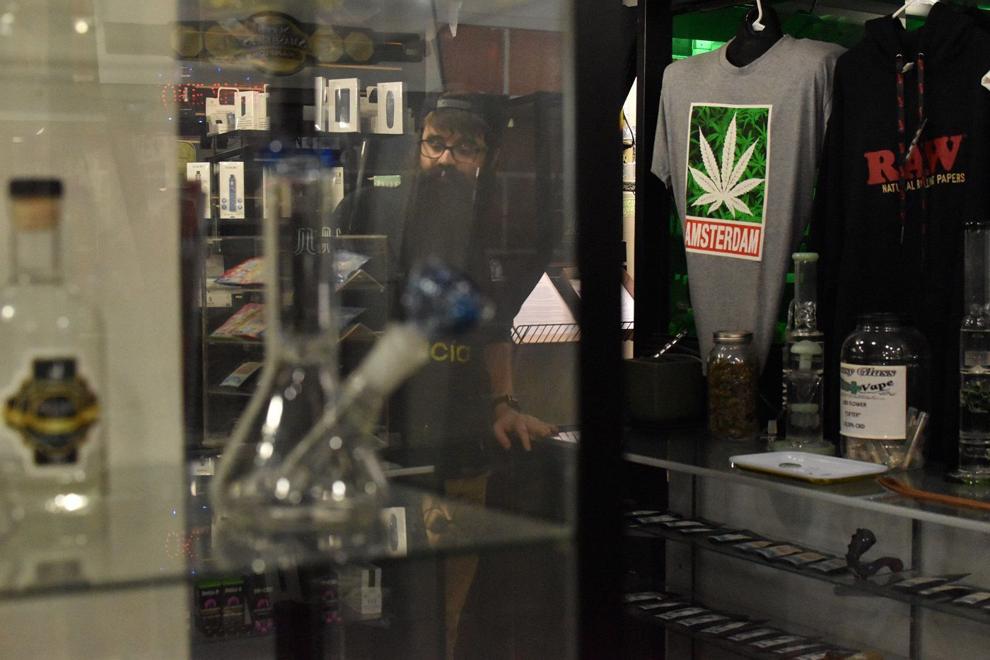 Cincinnati Insurance, which told the Cap Times that it does not comment on pending litigation, moved in June to dismiss the case, arguing that the plaintiffs did not have sufficient evidence to prove their case. Kellogg and Holtzman are now working with their lawyer, Alex Trebatoski, to plan their next steps.
"This hasn't been a pleasant process, but overall it just felt like it had to be done … You're peanuts. You're just so small compared to what they are, but it makes you feel like there's got to be a lot of people feeling that way," Kellogg said. "If that means we have to put our neck out on the line a little bit and stand up for the small business community, that's what we'll do."
A risk too big to insure?
Insurance industry groups say that requiring insurance companies to cover such losses could cause catastrophic consequences.
"Lawsuits to mandate retroactive business interruption coverage to include COVID-19 losses not in contracts would undermine the stability of the insurance industry and its ability to pay claims on all existing insurance policies," Howard wrote in an email. "Only the federal government can be the financial bridge for a crisis of this scale, proportion, and duration."
Indeed, the federal government has provided pandemic relief funding on a massive scale. There was the $800 billion Paycheck Protection Program, the $28 billion Restaurant Revitalization Fund and the $16 billion Shuttered Venues Act. Local and state governments have stepped up too, establishing their own pandemic relief grants.
Classy Glass received $42,355 in forgivable loans from the Paycheck Protection Program in April 2020, money it used primarily to keep paying its staff. It also received $10,000 through the county's pandemic relief program and is waiting to see if it gets funding in the program's latest round. 
The head shop has reopened, though Kellogg said the most he hopes for these days is to make about a third of what the store was bringing in before the pandemic. He's glad that he had already opened an additional business upstairs, the Frances Street Market convenience store, which was allowed to remain open throughout the lockdown orders last spring. 
But the two glassblowing schools — one in Madison and one in Denver — remain closed: Lately, Kellogg has been getting lots of messages from people looking to take a class, but after about 15 months of closure, many of his instructors have found other jobs. The contents of the Denver Glass Academy have been sitting in a storage unit since the business stopped being able to afford rent last spring.
If they could have gotten the $75,000 they're now suing to get, Kellogg says it'd be a different story. "That money would have been the X factor. We could have paid our rent … I wouldn't have lost some of the people that just couldn't be kept," Kellogg said. 
"It wouldn't have taken much just to keep us afloat."
Share your opinion on this topic by sending a letter to the editor to tctvoice@madison.com. Include your full name, hometown and phone number. Your name and town will be published. The phone number is for verification purposes only. Please keep your letter to 250 words or less.