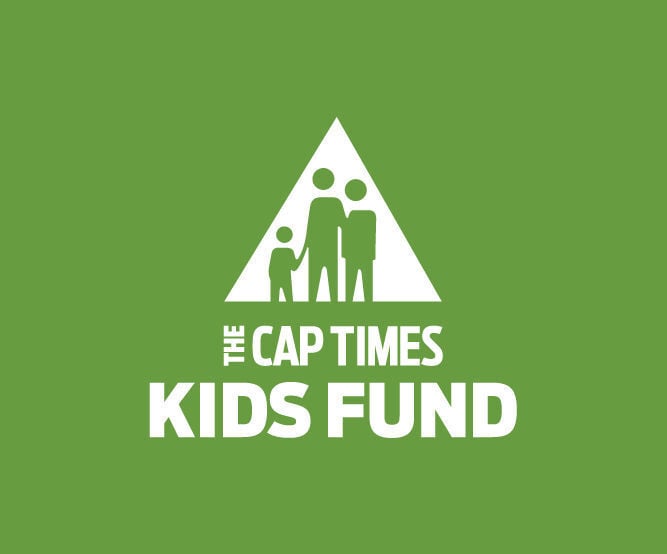 Madison-area community centers are at the forefront in dealing with the challenges facing young people.
And The Capital Times' Kids Fund helps their work with grants made possible by readers of the newspaper who contribute to the annual fund drive that is currently underway.
During the past year, grants went to the Lussier Community Education Center, Neighborhood House, the Theresa Terrace Neighborhood Center, the Vera Court Neighborhood Center, the East Madison Community Center, the Goodman Community Center, the McFarland Community Center, and the Elver Park Neighborhood Center.
The centers were among 61 Dane County nonprofits that shared in $180,000 in grants during the current calendar year.
Nonprofits that work with young people are encouraged to apply for Kids Fund grants. Details on how to make an application are spelled out at thekidsfund.org.
Meanwhile, you can help make sure that grants can continue to be made during the coming year by mailing a contribution of any size to The Kids Fund, c/o The Capital Times, Madison WI 53708.
Or, you can go online to thekidsfund.org, click on the "donate" button on the lower right side of the page, and make a contribution either with PayPal or by using your credit card.
Following is a list of recent contributors to the 2020 campaign:
Katie Mae in memory of Adrian and Lil Pope, West Bend: $50
Charles Scott, Madison: $100
Georgia Graves, Middleton: $150
Benjamin Benson, Middleton: $25
Paul and Cheryl Zeegers, Madison: $50
Maureen and Erik Sorensen, Madison: $100
Carolyn May, Madison: $50
Kerra and Bradley Guffey, Verona: $100
Frank Schatzley, Madison: $20
Annette Ringdahl, Middleton: $100
Constance Hegerfeld: $300
Chris Murphy and Amy Rountree, Madison: $250
Greg and Barb Sheehy, Middleton: $250
Martin Wheelock, Madison: $100
Ben Hole, College Park, Maryland: $50
Carol Fink, Mount Horeb: $15
Rebecca and Kenneth Shultz, Fitchburg: $100
Renae Schroeder, Madison: $26
Jerome and Allie Hammond, Madison: $30
Elizabeth Kramer, Madison: $50
David Lucey, Cross Plains: $100
Barbara and Frank LaVoy, Oregon: $50
Jim and Linda Nellen, Madison: $30
Beverly Richgels, Madison: $25
Kenneth and Hope Soroos, Elgin, South Carolina: $50
Lynn and Steven Rasmussen, Madison: $50
Brian Clark, Middleton: $20
Wisconsin Surplus Online Auction, Mount Horeb: $1,000
Jan Ketzler, Madison: $50
Marie Strahl, Sun Prairie: $25
Josephine Ferguson, Madison: $100
Lauri Morris and James Cole, Waunakee: $50
Robert Wynn II and Millie Jones, Madison: $50
Robert and Nancy Schaefer, Madison: $30
Theodore and Christine Bunck, Verona: $35
Rich and Cindy Hellenbrand, Waunakee: $50
Angela Gullikson, Madison: $200
Brian and Cheryl Goodman, Madison: $50
Robert and Mary Burke, Madison: $50
Marie and Kim Paul, Madison: $40
Richard and Karen Armstrong, Belleville: $50
Jane Sheehan, Madison: $50
James and Anita Treinen, DeForest: $500
Duane and Peggy Marxen, Middleton: $50
Dave and Sandy Zweifel, Madison: $1,000
David Hassemer and Sandra Guthrie, Madison: $150
Roger and Carol Brumm, Middleton: $100
Anne Thompson, Monona: $50
Kathryn Snyder and Michael Miyamoto, Madison: $50
Stewart Macaulay, Madison: $100
Jane Daniels, Sun Prairie: $25
Tina Neupert, Madison: $50
Sarah and Timothy Corden, Madison: $50
Sharon James, Madison: $25
Jeffrey Anderson, DeForest: $25
Joe and Loretta Kalscheur, Waunakee: $50
Robin Taylor, Madison: $50
Karen Hester, Madison: $100
Joanna Rice, Madison: $75
Carol Van Hulle and Kevin Komarek, Madison: $50
Kenneth and Joyce Statz, Cross Plains: $25
Katherine Wiggins, Madison: $50
Jacob Stockinger, Madison: $25
Dorothy Karls, DeForest: $25
Joseph Herr and Lauren Meyer-Herr, Verona: $25
Bill and Bobbi Tracy, Madison: $50
Christine Lynch, Madison : $30
Debbi Verhelst, Oregon: $50
Gerald Lefert, Madison: $200
Kathleen Thompson, Madison: $15
Douglas and Martha Maxwell, Verona: $25
Elise Gold and Bradley Hughes, Verona: $35
Geraldine Laufenberg, Waunakee: $20
Pam and Frederick Katz, Middleton: $100
Michael and Christine Krueger, Madison: $100
Janet Emmerich, Middleton: $75
Tad and Hannah Pinkerton, Madison: $150
Tom and Karen Schreiber, Sun Prairie: $25
Patrick and Patrica Farrell, Madison: $50
Tim and Sandra Gossens, Middleton: $25
Douglas and Janet Laube, Madison: $50
Jay and Eileen Hochmuth, Madison: $30
Valerie Heinzen, Madison: $30
Jean Heinrichs, Madison: $100
Tod and Marcia Melotte, Madison: $50
Phyllis Miller, Madison: $25
Lidia Berghammer, Madison: $15