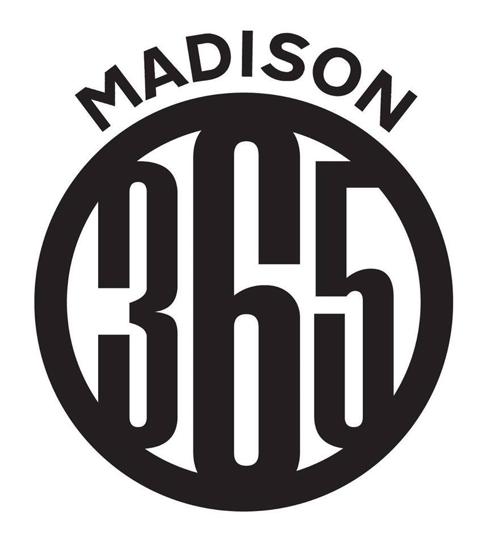 A new nonprofit, multimedia news outlet geared toward Madison's communities of color plans to launch later this summer.
Former editor-in-chief of The Madison Times, A. David Dahmer, and former candidate for lieutenant governor Henry Sanders Jr. have founded Madison 365, an online news source that intends to candidly discuss issues within and between Greater Madison's communities of color as well as examine and address race relations between racial minorities and the racial majority here.
"We plan on tackling a lot of different issues. We plan on not shying away from confrontation and having some controversy," said Dahmer, publisher and editor-in-chief of Madison 365.
Unlike most efforts and initiatives that focus on the issues facing people of color in Madison, Dahmer's approach to Madison 365 is actually inclusive of the people and communities that he is trying to reach, he said.
"We know what we want to do, but we also want to be responsive to the community. We want this to be a grassroots effort," Dahmer said.
Dahmer has held several community forums and discussions to gauge exactly what Madison's communities of color have to say. Set to launch in August, the site is currently in the fundraising phase. A Kickstarter campaign will be launched once the site is up and running.
"Our goal is find all these great stories that have not been told and there are a lot of them. We intend to tell those stories," he said.
Dahmer has included members of several Madison minority communities in discussions about the site's potential coverage, sections and features. The site will feature sections such as health, sports, entertainment and faith.
In addition to contributing to the site's content and structure, Dahmer is also looking to the community for journalists, with a primary focus on young African-American and Latino writers.
"There really isn't a voice. There are not a ton of black journalists in this town, especially young ones. We're getting a chance to get a voice that's not really out there," he said.
So far he has 10-12 young journalists of color who are planning on contributing to Madison 365.
The name Madison 365 refers to Dahmer's intent to provide "constant news," and the content will primarily cover local news relevant to communities of color. There will also be some national coverage.
"We're not going to shy away from national issues because Madison is a national issue," he said.
Dahmer said he is relying on word of mouth to spread the word about the site.
"We talk about all these different issues around race and people of color are not a part of the conversation, and we want them to be at the forefront of the conversation," Dahmer said.
Share your opinion on this topic by sending a letter to the editor to tctvoice@madison.com. Include your full name, hometown and phone number. Your name and town will be published. The phone number is for verification purposes only. Please keep your letter to 250 words or less.