When Jan Eddy became the CEO of the Madison-based computer company Office Solutions, Inc. in 1983, she learned that funding her business meant talking to lots and lots of men — men who kept asking where her husband was.
She recalls being asked by prospective investors if her husband was helping run the company. Once, a banker refused to give her a loan for a credit card swipe machine unless her husband was there to co-sign the paperwork.
Sadly, said Eddy, those anecdotes are indicators of what the landscape for entrepreneurs was like back then.
"My network was almost all male," she recalls. "There were so few female executives anywhere."
When Eddy ran Office Solutions, there were very few women working in "private equity" — the business of investing money into private companies — either as partners at venture capital firms or as the wealthy individuals known as "angels."
Eddy's experiences inspired her to become an investor herself: About eight years ago, she joined Phenomenelle Angels Fund, a Madison-based angel investment fund devoted to putting dollars into companies in Wisconsin and the greater Midwest that exclusively have women or minorities as owners or leaders.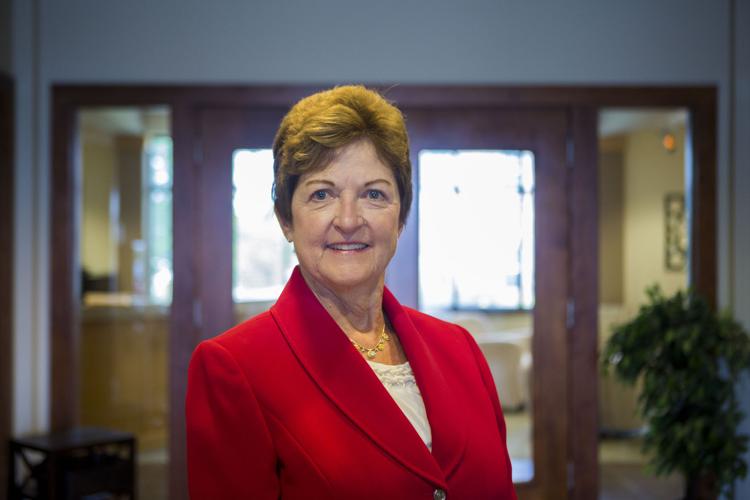 In some ways, the entrepreneurial landscape has changed a lot over the years— Eddy certainly hopes that fewer women are fielding questions about their life partners. But in the sense that women are still very much in the minority when it comes to the world of investment, some things have remained the same.
Wisconsin-specific statistics on the topic are tough to find. However, based on interviews with more than a dozen investors and executives, there seems to be widespread agreement that the Badger State is no exception to national trends. (And according to Eddy, things could be even worse — her gut tells her that 25 percent is "way too high" when it comes to female angel investors in Wisconsin.)
But while women may be in the minority, those few investors can play a significant role in creating a healthier, more diverse entrepreneurial economy. It's a goal that many see as important not just in a social justice context: Research has shown that companies with more diverse leadership often fare better, in metrics ranging from financial performance to failure rates.
Madison is no stranger to grappling with the issue of diversity in the realm of startups and technology. Many efforts have been laid forth by institutions ranging from coworking spaces like 100state to the city of Madison to promote the inclusion of women and people of color in the world of startups and entrepreneurship.
There are broader conversations about how to get more women involved in the fields of science, technology, engineering and math at earlier ages, and how to encourage more businesses to have a more inclusive and safe working environment.
But some suggest that another important step toward increasing diversity would be to specifically get more women and people of color to become investors — the people who have the capital that so many young companies desperately need.
"When you have women in an angel group or have women in a venture fund, they fund more women-led companies," said Lauren Flanagan, the co-founder of Phenomenelle.
It's not just a question of women, either. A change in the representation of investors could also mean increased access to capital for people of color as well.
"There could be a correlation between that lack of access to capital, and where people with capital look," said Cory Nettles, the former state secretary of commerce under Gov. Jim Doyle and the founder of Generation Growth Capital, a private equity firm based in Milwaukee. "The more diversity you have on that side, the more likely you are to see people who look differently on the other side."
Flanagan, herself a tech entrepreneur, moved to Madison in 2003 after selling her software company, WebWare, in California. She helped launch Phenomenelle in 2006.
"There are so many great ideas (here) with the university," she said. "There's very little capital (here), whether you're male or female. And there was such a great opportunity."
However, skepticism was rampant among her colleagues.
"Lots of fellow investors were saying, 'Oh, well, we just don't see many women applying,'" said Flanagan. "A lot of people said, 'Oh, you'll never find enough deals.'"
There are some ways in which Wisconsin's investment landscape is different from that in other states. For one thing, as Flanagan said, there's not as much capital here compared to other states. In addition, some entrepreneurs and investors say there's a difference in attitude as well — Wisconsin investors are more prone to micromanage and are more eager to get their hands into the inner workings of a company.
But when it comes to the breakdown of women on the receiving end of angel funds, it seems as though Wisconsin is about par for the national course.
An analysis by the Wisconsin Technology Council found that about 14 percent of early stage companies that received funding in 2015 were led by women. Research by Babson College shows that nationally, about 15 percent of businesses that received venture capital funding were women-led.
According to Flanagan, that doesn't mean women aren't looking for investment. Women executives and entrepreneurs in need of investment are out there, she believes — it's just that they're less likely to be connected to the right networks than men are.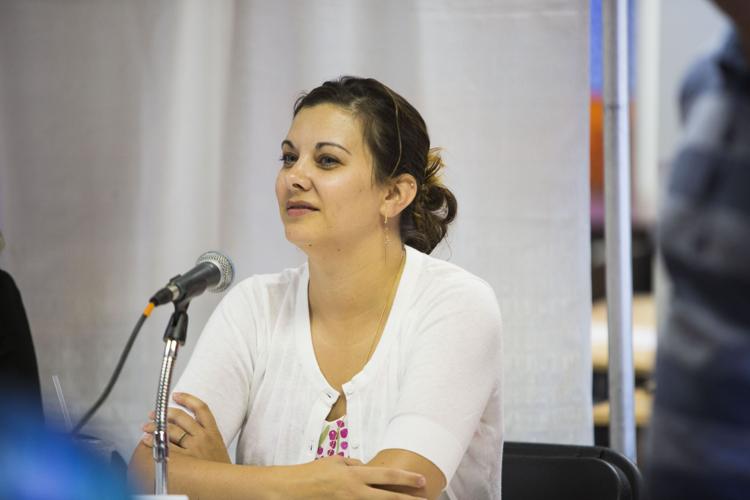 As the director and co-founder of the Doyenne Group, a Madison network for women in entrepreneurship, Heather Wentler said she's all too familiar with the issue.
It's something that she thinks can partly be explained by an old boys club phenomenon, in which investors who are male expect women make their pitches to them in places that could be described as stereotypically male — say, on the fairway.
"You meet a lot of women who learn how to play golf," said Wentler. "Nothing against golf."
Ane Ohm is the CEO of HarQen, one of the Wisconsin-based tech firms that Phenomenelle has in its portfolio. She said that while she personally hasn't had much difficulty getting into the right spaces, Wentler's assertion rings true.
"I'm a terrible golfer. I don't golf. If business is happening on the golf course, I'm going to miss out," said Ohm. "There's some 'manly' things that are going to happen, and because of that, I'm going to miss out. And too bad for me."
Whether talking to investors or simply mingling with peers at a tech happy hour event, there are other reasons why women may struggle to navigate rooms full of men. The kind of scenarios that Jan Eddy encountered in the 1980s aren't entirely a thing of the past — some women still report experiencing discomfort, stress and frustration as entrepreneurs in a male-dominated environment.
Wentler said she recently attended a seminar in which she was the only woman there. She left feeling utterly exhausted.
"The entire day, I didn't notice how on edge I was as I was trying to say, 'I know what I'm talking about. I know what I'm doing,'" she said. "And you just get pats on the shoulder, saying, 'You did a good job!'"
Ohm said she's had similar experiences.
"I spoke at a web conference. There were about 24 presenters and I was literally the only woman who was sitting up on stage," she said. "Every person I talked to, every person who passed me, thought I was the marketing girl."
When giving their pitch, some women said that they've learned to be careful about the way they present themselves in front of men. Confidence is a must — but too much confidence can tip the scales. "Women as aggressive are not well-considered," said Ohm.
Other women said that when they speak with potential investors, they find themselves faced with double standards.
"I remember I had pitched to a Wisconsin investor," said Joy Tang, the founder of the Madison fashion app Markable. "I was asked why I moved to Madison. I mentioned it was for my husband. The next question was, 'What if your husband wanted to have a kid with you?'
"I'm pretty sure if I were a man, I wouldn't get asked this question."
Amy Gannon, an Edgewood College instructor who co-founded the Doyenne Group with Heather Wentler, said there are women who have had more troubling experiences.
"I know women have been uncomfortable with the subtext of conversation they've had with investors. Suggestions get made. They've had passes made at them," she said.
Not all women seeking early stage funding have had those kind of negative experiences with men. And not all women in the entrepreneurial space see the lack of diversity among investors as something that holds them back.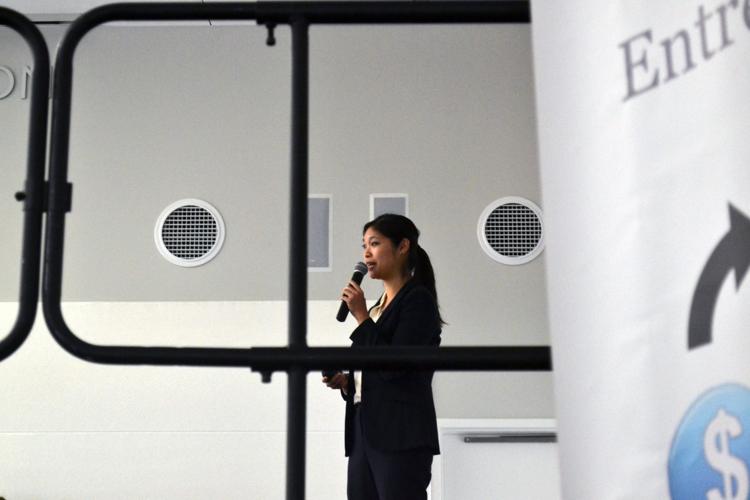 Chorom Pak, the CEO of Lynx Biosciences in Madison, said she hasn't been fazed by the lack of diversity among investors.
"I personally haven't felt that big of a difference just because I happen to be a female in the room," said Pak. "I think it's something where you yourself as a woman will keep working, keep at it, and things will work out."
"Do I wanna play golf? Sure!" she added.
Some female founders have even said they feel they have an advantage in seeking private equity because of their gender. Beth Donley, the CEO of the biotechnology company Stemina, is among them.
"I've felt at times that when men are pitching, they're getting larger investments from other men," she said. "I've also felt at other times that it's been an advantage — it's almost like a little novel that a woman is running a company."
Ohm agreed that while she's often frustrated by gender dynamics at play before investors, there are times when they actually play right into her hands.
"They'll tend to underestimate me. And what I'll find is that these are the kind of individuals who tend to talk — tend to blab," she said. "Then they usually say too much, and it gives me the upper hand in the end. If I happen to be in negotiations with someone like that, God bless 'em."
Abby Taubner, a member of the leadership team at the Wisconsin accelerator gener8tor, said that she's frequently the only woman in the room when it comes to networking with investors. It's one reason why she takes pride in the diversity of the accelerator's participants — she's happy that the organization has been mindful of introducing different people into the arena.
That said, she — along with a number of other entrepreneurs — think that there's too much hand-wringing about the lack of women in entrepreneurship sometimes.
"I encourage people, rather than dwelling on the problem, to act on it. If you think the network is the problem, reach out to people," said Taubner.
Speaking the same language
When it comes to the issue of race and investment, there are some parallels to what women encounter. People of color are disproportionately underrepresented in venture capital and angel investment. While about 34 percent of the U.S. population is nonwhite, only 5 percent of angels are people of color. In venture capital firms, only about 23 percent of partners are nonwhite: 21 percent are Asian, and about 1 percent each are black or Hispanic.
As with women, lack of access to capital is often perceived as a barrier to minority startup success. Plus, some people of color in Wisconsin said that there can be discomfort, or perhaps awkwardness, when it comes to being a person of color pitching before white investors.
Robert Wynn, an investment educator and angel investor in the Madison area, said that there's no doubt "traditional thinking" exists in some circles of Wisconsin investors.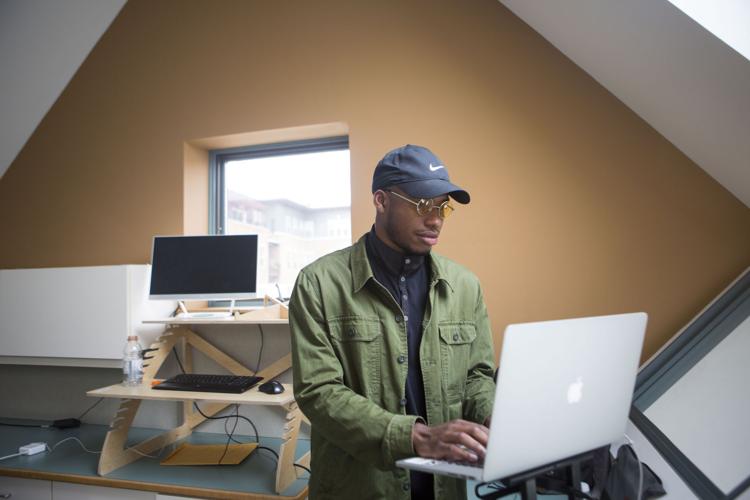 QuHarrison Terry, the marketing director of the health care IT company Redox, recently spent time pitching his digital art company 23VIVI before investors. He said that there can sometimes be a disconnect that stems from racial dynamics. Specifically, he felt as though investors were hearing him out, but not actually listening to him.
"Oftentimes the viewpoint in this space isn't that minorities aren't smart," said Terry. "Getting them to actually listen to you — are they actually listening to what you're saying — is the hardest part."
When it comes to feeling out pitches, Terry also wishes investors would learn to not devalue differences in language or in vernacular.
Terry shared an off-the-cuff example: Growing up, he said, he never knew what the word "proverbial" meant.
"Some of the best and brightest ideas come from people who don't know what 'proverbial' is," said Terry. "Or what, 'This had an effective ROI' means."
(ROI stands for "return on investment.")
Terry, however, said that he personally didn't see such things as a hurdle to success. He said that while he knows some of his peers get upset at the lack of inclusion they see on investment boards, he doesn't let it get to him.
"It's a problem. I don't know if it's a problem worth complaining about," he said.
Also, while at least some investors of color do agree that more diversity in their line of work would be a boon, Wynn said it's far from a top priority. He said there are much more important things to look at first when it comes to the intersection of race and startups.
"That would be a component of the solution, but we would be remiss if we didn't roll up our sleeves and do the work that needs to be done in terms of economic and financial education," said Wynn.
That kind of education, said Wynn, would be instrumental in addressing problems people of color face that women don't: for example, a substantial income gap and wealth gap between white peers.
Would increased diversity among investors result in more parity for women and people of color? In terms of peer reviewed research, there's not enough robust literature on the subject to really say, said Sarada, a professor with the University of Wisconsin-Madison who goes by one name. In fact, there isn't even a clear understanding of why certain groups are so underrepresented in the realm of entrepreneurship, let alone private equity.
"We simply don't know enough," she said. "The vast majority of the data out there shows that women and people of color are underrepresented. Why that is is less known."
So while there's compelling anecdotal evidence of a network effect at play when it comes to certain disparities, the hard proof simply isn't there.
Ultimately, she said, she's glad that there are groups like Phenomenelle introducing change to the system. By looking at the impact they have on an entrepreneurial ecosystem, it might become possible to better understand why things are the way they are.
Eddy and Flanagan say that the real beauty of Phenomenelle is that when women invest in other women, the returns are actually considerable. They cite research that shows that on average, companies that receive angel investment that have women leadership have a 35 percent higher return on investment than average.
It's something they point to when they encourage other women who have wealth and know-how to invest to get into the game: Phenomenelle isn't in the business of philanthropy. It exists to make its angels money.
Similarly, Terry said that black entrepreneurship offers exciting investment potential right now too. There's a market of black consumers that he sees as underserved. Within the next five years, he thinks that entrepreneurs of color will hit it big with products that cater to a "more urban crowd."
"I think that black entrepreneurs actually have the best opportunities right now," he said. "There's this untapped market now."
There are other groups besides Phenomenelle trying to introduce change in the realm of investment. The city of Madison recently gave the Doyenne Group control over a fund for female entrepreneurs and entrepreneurs of color, which will provide $1.2 million in angel investments, venture capital and loans to startups.
On top of that, Wynn said he's long thought about launching a Phenomenelle-adjacent angel fund that focuses more heavily on entrepreneurs of color.
"There are a number of notable accredited investors who are of color," said Wynn. "I am interested in trying to facilitate more of them coming together."
Ultimately, there's a degree of cautious optimism in the entrepreneurship community that a more diverse private equity landscape is possible. Nettles said that there's a definite awareness and desire that he's sensed among his white male colleagues for greater diversity.
"There are investors who are explicitly interested in improving diversity in private equity," he said.
Wentler and Gannon said they're also optimistic, although they do worry that Madison's self-image could be an impediment to change.
"I think that Madison thinks it's so forward thinking and it's so progressive that we don't notice what women face — and women of color even more," said Wentler.
Eddy, for her part, is very excited about the opportunity that awaits those who decide to enter the world of investment here. She said that it's a special place that's ripe for potential.
"I think it's primed for growth, and I think it's primed for more successful women to start companies and for more women to be successful," she said.
Plus, said Flanagan, there's also the fact that some "dinosaurs" will probably retire over the next few years. Someday soon, perhaps fewer women entrepreneurs will have to talk about their husband — or feel pressured into picking up that nine-iron.