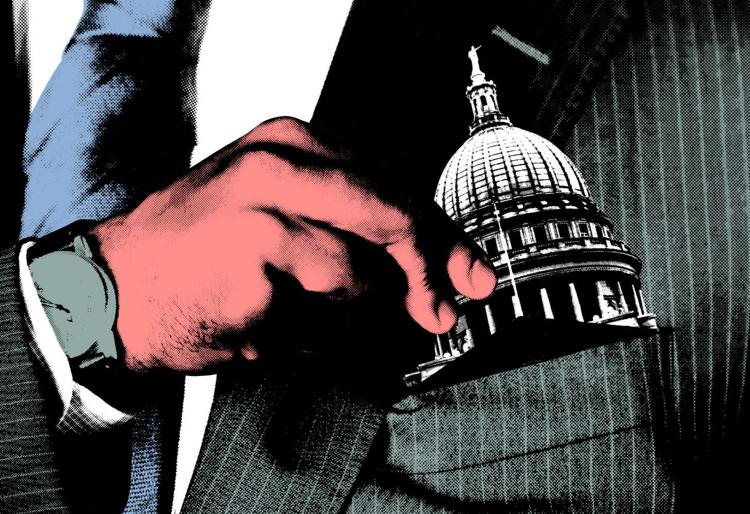 Inside man: How lobbyists like Eric J. Petersen work the Capitol, and what is changing
An expanded tax break for cigarette makers was a modest addition to the 2017-2019 Wisconsin budget. It got little scrutiny from reporters and many people in the state likely don't understand what it means or why they should care.
But over the next two years, the measure will put an additional $900,000 of taxpayer dollars into the pockets of tobacco companies for stamping products with a Wisconsin sticker.
States require stamps on tobacco to ensure taxes are paid and the products are not counterfeit. It's part of the $68.7 million Wisconsin will pay in tax refunds to tobacco companies over the next two fiscal years. That totals $143.6 million since the provision was put into the state budget in 2013.
The tax break is a win for companies like R.J. Reynolds, which lobbied for it with the help of one of Wisconsin's preeminent dealmakers: Eric J. Petersen.
Petersen is a lobbyist, known as a go-to for turning business interests into laws. He is criticized by some as arrogant and abrasive while others laud him as shrewd and passionate. He excels, other lobbyists say, as a practitioner of the fundamentals of their trade: institutional knowledge, policy expertise and harnessing relationships with the powerful behind closed doors.
He is a key player in the state Capitol who comes from a deep lobbying legacy and represents two of Wisconsin's oldest and most influential business groups: road builders and liquor wholesalers.
Petersen often scores wins for them, along with a rotating cast of clients, through deft maneuvering of the only bill that must eventually become law: the budget. 
Political ideology does not drive his business. Petersen, who friends say is personally conservative, has a record of getting things done regardless of which party has power.
"I'm not sure there are lobbyists who have had more success," said Bill McCoshen, former commerce secretary under Republican Gov. Tommy Thompson. McCoshen lobbies for some clients with Petersen and has shared an office with him for 19 years. "I don't know anyone that's got a better no-loss record than we do."
Lobbyist John Gard, a former Republican Assembly speaker and friend of Petersen's, said: "I don't know anyone who works harder and masters his subjects better."
Petersen's longstanding approach has been reliable even as the political landscape around it evolves with the influence of social media and a deluge of money from ideologically driven national groups.
Differences over how deals should be made came to a head among Republicans during budget deliberations this year. It's a shift some say has resulted in polarization between state Republicans but is also changing the way policy is made.
"It's harder to negotiate a backroom deal when its terms are shared in real-time over Twitter," said Eric Bott, a lobbyist and president of Wisconsin's chapter of the national Americans for Prosperity, which has a network of field offices throughout the state funded by Koch Industries.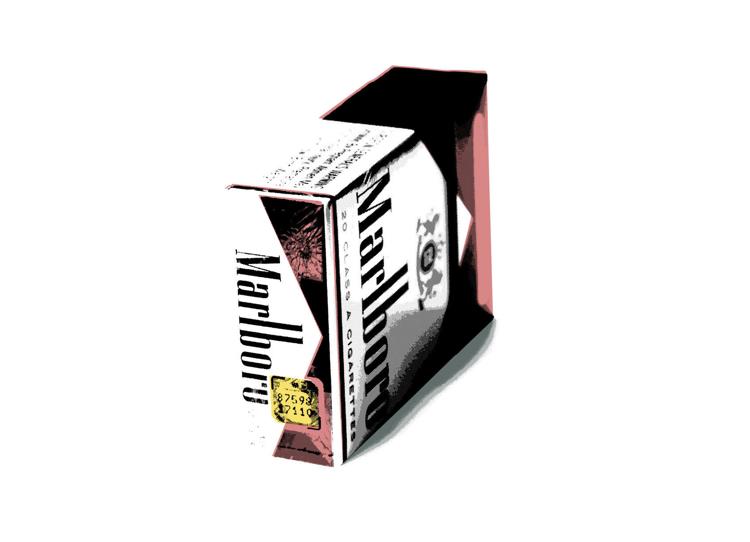 Petersen got his start in lobbying working under Jim Wimmer, a well-known and well-liked dealmaker who lobbied for several decades, starting in the 1970s. Wimmer, who died in 1998, worked for Democratic legislators in the 1960s and chaired the state Democratic Party in 1970. 
Petersen grew up in Madison. He graduated from the University of Pennsylvania with a bachelor's degree in history in 1990 and from the University of Wisconsin Law School in 1999.
His dad, John Petersen III, made money in real estate and ran his own investment firm, Inland Investment Company, which was dissolved in July. John Petersen III was also a 10-year member of the State of Wisconsin Investment Board, which manages the state's trust funds and employee retirement funds. Petersen's mom, Gretchen Petersen, ran a travel agency for 19 years, according to a 1997 story in the Wisconsin State Journal.
After Wimmer's death, Petersen bought his namesake lobby shop, Wimmer & Company. The sale came with two legacy clients that Petersen still represents: road builders and liquor wholesalers.
Both groups do business within some of the most convoluted and complex sections of state statutes, affording Petersen an opportunity to develop a niche from which to persuade and educate lawmakers.
That role has made him formidable to both opposing lobbyists and his clients, who see his longevity and expertise as a valuable asset.
"One of the things when you look at a good lobbyist is that they understand when you get someone (i.e., a new legislator) who is not as familiar with an issue, they have to teach," said Mike Wittenwyler, a Madison attorney with Godfrey & Kahn and a longtime friend of Petersen who specializes in campaign finance and lobbying regulation. "They have to explain and say, 'Let me tell you what happened in 2002.'"
The size and the process for creating the state's two-year spending plan makes it a reliable, though not necessarily easy, vehicle for business interests.
"There are lobbyists that will make a practice out of budget amendments. Eric Petersen is one of them," said longtime lobbyist Gary Goyke, who has opposed Petersen on transportation issues over the years. "I will watch Eric Petersen more carefully during budget time, just to keep an eye on what is happening, more than any other person."
Lobbyists can try to persuade influential legislators to file individual bills, too, but depending on the issue, that approach can be more difficult than adding it to the budget. 
The biennial budget process has some built-in advantages for lobbyists. It has many players and several entry points. It's full of hundreds of often arcane issues that get little attention, and can provide political cover when legislators vote for it. It can be an ideal cushion for a business interest.
The journey of its passage starts slowly, then speeds up, often ending in a late-night  flurry of votes and last-minute changes that can be difficult to track. Though lawmakers started to crack down on non-fiscal policy in the budget six years ago, it still gets in, McCoshen said.
"If your issue may be perceived as more controversial, obviously you're going to consider the budget as your primary option," said McCoshen. "It gets surrounded by thousands of other items, whereas if it's separate legislation, it gets a lot more scrutiny."
Lobbyists work the process by persuading and striking deals on four key fronts: with legislative leadership, the Joint Finance Committee, bureaucrats in the state agencies that regulate their clients' businesses and in the governor's office, which uses the budget in its own way to advance a specific policy agenda, especially in campaign years.
"Anybody who says they're not trying to work multiple angles of that is not being straight," said Gard, who now lobbies for Marquette University's dental school, Amazon and construction and technology companies. "Everybody tries it because they say, 'I have an obligation to get things done.'"
Gard notes that issues lobbyists get into the budget often circulate around the Capitol, discussed by lobbyists, state agencies and the governor's office for months.
"You try to get your point of view included in the original document. If it's in there, then you spend all your time trying to keep it in. And if not, then you go to the next group ... and you try to get it in there," Gard said. "It's a constant battle."
Though their influence is shifting as national political interest groups pour money into the state, the road builders and liquor wholesalers have long been special interest strongholds in Wisconsin.
Petersen has advocated on behalf of the Wine and Spirits Institute for budget measures to protect its interests within the state's regulatory framework called the three-tier system:
He lobbied for a 2007 law change prohibiting wineries from self-distributing their wine, which passed as a standalone bill.
A 2011 change inserted into the budget prohibited brewers from selling liquor and wine.
This year, he pushed for the creation of a liquor law enforcement board and other changes to tighten the state's liquor laws to protect wholesalers. After opposition from Americans for Prosperity and statewide news coverage, both proposals died before becoming bills or budget items.
AFP's Bott attributes the failure of the most recent proposals to ignoring public opinion and that of local businesses that would be affected by the changes.
"Overreliance on a few key relationships leaves one's issues vulnerable to opposition from rank-and-file legislators and the public," Bott said. "The proponents of these policies built no base of support in the broader Legislature so the issues died quickly once exposed publicly."
Petersen's other marquee client, the Wisconsin Transportation Builders Association — road builders — have had successes, but faced setbacks with the partial repeal of prevailing wage, which requires workers on construction projects to be paid a wage determined by the state. This year, Gov. Scott Walker vetoed several measures that would have created more revenue for road builders and highway construction projects. 
Yet McCoshen, who lobbied on the transportation issues with Petersen, still considers their efforts a success.
"We didn't get the end result we had hoped for on transportation this session, but we dominated the news coverage," he said. "It was the largest issue in the state budget. It was the same thing that kept lawmakers from the same party apart for three months, and ultimately we couldn't get over the hurdle." 
McCoshen said they are well-positioned for success in the next budget.
"Did we get transportation on everyone's radar? Absolutely we did.  Did we convince lawmakers in both houses that we had a serious problem we needed to address?" he said.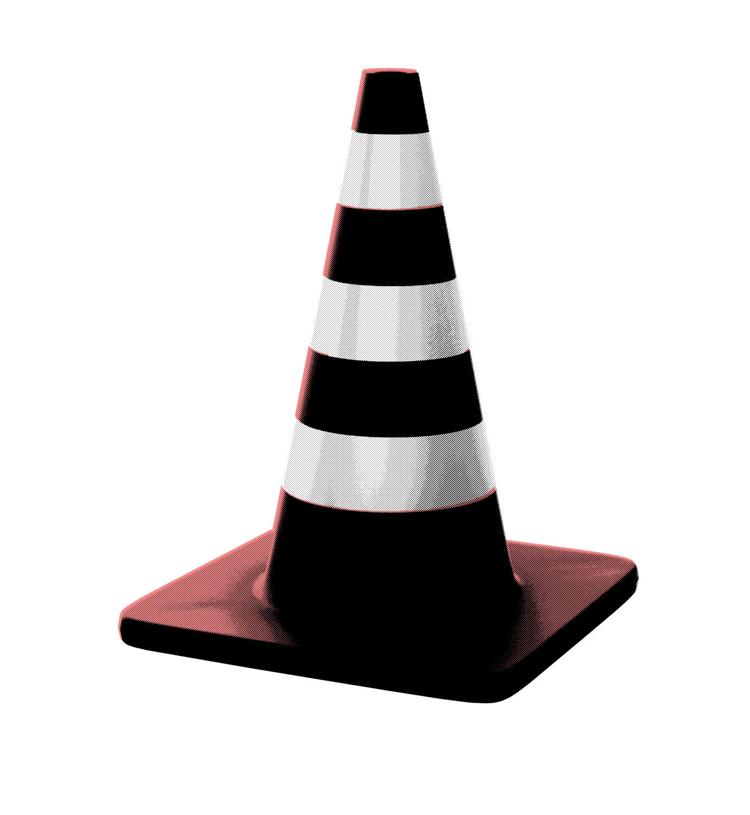 Petersen's other clients have included groups like the National Mining Association, which scored a win earlier this month when both chambers passed a bill that would lift an effective ban on sulfide mining. The bill is awaiting Walker's signature. He said he will sign it.
"A big one (Petersen) just got ... was mining, that mining bill was his," said McCoshen. "That one he took on in February or March, so it's a little unusual. It's a big issue. At least in previous sessions, mining would have dominated the (news) coverage for days and weeks. This time around it wasn't as big of an issue. It was a fairly significant achievement nonetheless."
Petersen represented lead paint maker NL Industries during the 2011-12 legislative session as the company lobbied for a law to shield itself from a flood of lawsuits from families with children sickened by lead paint in their houses. The measure was successfully added to the 2013 budget.
Petersen lobbied for William Minahan, the owner of Building Committee Inc., as early as 2009 to secure a $500,000 WEDC loan that ended in default and the company later dissolved, according to a 2015 report in the Wisconsin State Journal.
And he was a part of the team that lobbied for construction of the new Milwaukee Bucks arena, a deal supporters say will invigorate and spur economic growth in downtown Milwaukee, but others lament was financed with $250 million in taxpayer money.
Steve Baas, now chief lobbyist for the Metropolitan Milwaukee Association of Commerce, was a spokesman for two former Republican Assembly speakers, Scott Jensen and Gard, and lobbied with Petersen on the Bucks arena deal. 
"He's a good guy and he is a big personality and that may rub some people the wrong way, but it is who he is and I think this perhaps speaks to his success," he said. 
Baas has also lobbied against Petersen recently on liquor law issues. Regardless of Petersen's style, he said, "Eric's longevity and success in the field of advocacy shows he does it well. 
"Sometimes people who aren't as successful can criticize things stylistically or personality-wise, but advocacy is a meritocracy," Baas said. "If you're not delivering results for your clients, they're not going to be your clients for long."
In 2002, former Democratic legislator and Thompson cabinet member Tim Cullen was a Petersen client. At the time, he worked for health insurer Blue Cross Blue Shield and hired Petersen after Democratic Gov. Jim Doyle put a tax on HMO revenue in his budget.
Blue Cross wanted it out.
"I don't want you to break any laws and I don't want to read about it, but you figure out how to do it," Cullen recalled telling Petersen. Gard was speaker at the time, a Petersen ally.  
"He was able to get it out of the budget," Cullen said. "He did his job. He did exactly what I hired him to do."   
Cullen said he enjoyed Petersen personally.
"A lot of people think he's sort of blunt and doesn't mind offending people or saying what he thinks of somebody, and I always really liked that because it was rare in a lobbyist. They were always Mr. Nice Guy or Mr. Nice Woman and Eric was always willing to say what he thought about whomever," he said. 
After the Blue Cross job, Cullen returned to the Legislature from 2011 to 2015 when Democrats were in the minority and had no power. Petersen never visited his office, he said.
Among Petersen's losses, a long-running attempt to help the Menominee tribe build a casino in Kenosha failed after Walker rejected it. If the casino would have been built, Petersen, McCoshen and Jim Wimmer's estate would have split $46.5 million, according to a 2001 Associated Press report.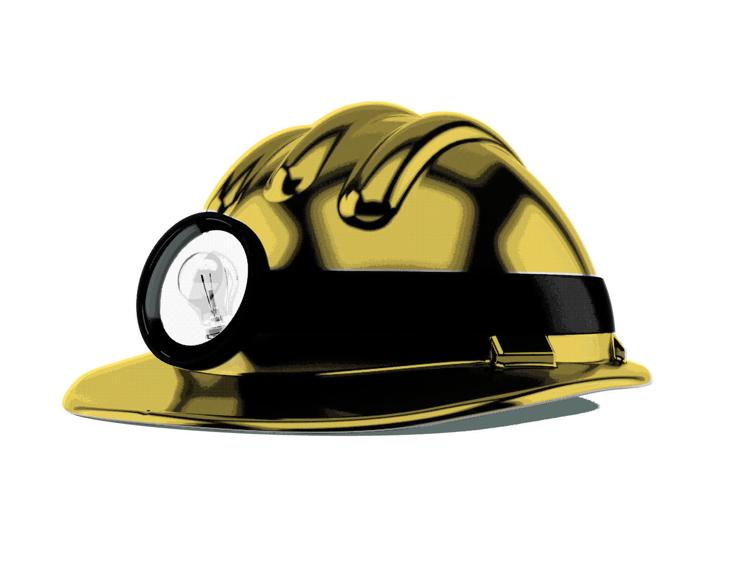 The Cap Times exchanged several emails with Petersen for this story but he declined to speak on the record. He hasn't commented for publication in more than a decade.
That strategy is either suspicious or smart, according to his colleagues.
"He doesn't like attention," said Wittenwyler, who also serves with Petersen on the board of the Madison Club.  "He understands that attention should be on the clients and public officials, not the people in the background."
Lobbyist Goyke said Petersen's preference for staying out of the news doesn't benefit  the public. 
"I am not going to advocate that there be less scrutiny on an item for the benefit of a client, I am not going to do that. It's crazy. It doesn't help the state," Goyke said. "There's no public policy that says that's the way to do it (but) it's hard to resist because the pressure's on."
Petersen's no-comment approach is distinct considering the profile of his deals and the length of his career. Internet searches and newspaper archives from the last 25 years turn up little more than a passing reference to Petersen tied to some of the deals he's been behind. His name is common and he shares it, albeit with a different spelling, with a lobbyist from Milwaukee.
Few of his colleagues are willing to talk about him, including ones from Wisconsin Manufacturers and Commerce, the largest business group in the state. WMC officials declined to comment for this piece.
The powerful lawmakers with whom Petersen typically works — Assembly Speaker Robin Vos, R-Rochester, Senate Majority Leader Scott Fitzgerald, R-Juneau, and Joint Finance Committee Co-chairs Sen. Alberta Darling, R-River Hills, and Rep. John Nygren, R-Marinette — also did not respond to interview requests for this story. 
A spokesman for the state Department of Administration, which prepares the governor's budget and agency requests for the biennial budget, did not make someone available for an interview about the process and how the department works with lobbyists.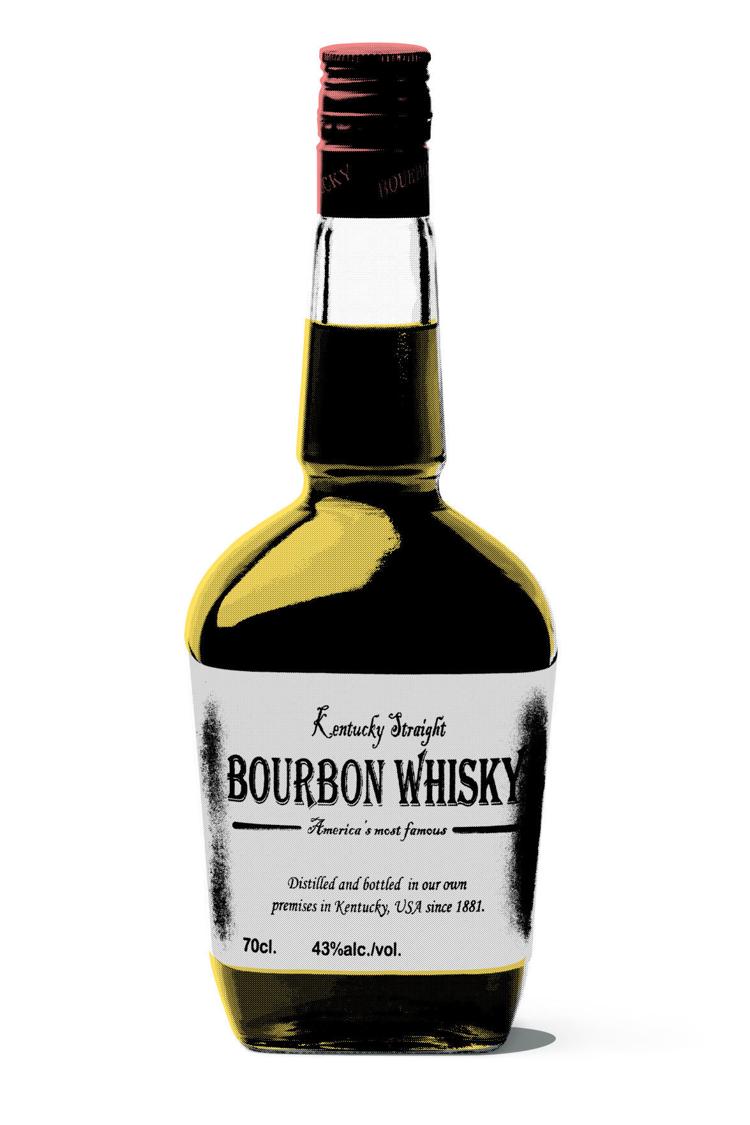 This year's tension within the Republican Party over the state budget exemplifies what lobbyists say is a sea change in budget dealmaking.
In the waning hours, several Republican senators thwarted legislative leaders from their own party and  backed out of a deal on several transportation issues, demanding certain vetoes from the governor before they would vote for passage of the budget bill. The Assembly, led by Vos, an ally of Petersen's road builders group, had already approved the budget.
Vos later called the senators "terrorists" and "rogue holdouts" and Walker obliged the vetoes, stripping several road builder priorities Vos and other Assembly Republicans wanted.
The events showed the diminishing influence of state-grown business groups like the road builders, once an unmatched political force because of its statewide network and capacity for campaign contributions, said Cullen.
"The interesting way to look at what's happened is the road builders were historically a significant political influence in the Legislature. Their members were willing to give significant amounts of money and people who worked for them were willing to give money before the super PACs," he said.
Now the rise of a stricter conservative ideology, fostered by Americans For Prosperity and other national conservative groups, has changed that, he said.
"Do you really think (before) Scott Walker would have said 'no' to transportation revenues, to nothing and shut those guys out?" Cullen said. "Walker has been willing to stiff the public in terms of stiffing the road builders because this outside money is a bigger deal to him … that is an unheard of result."
Tom Evenson, a spokesman for Walker, said that Walker has funded transportation well while keeping taxes low.
"We've provided $24 billion for Wisconsin's transportation system under Gov.Walker, which is $3 billion more than the previous administration," Evenson said in an email. "We provided strong increases for local road and bridge aids and focused on safety and maintenance of our existing system in our last budget without raising taxes."
The dynamic has led to a divide among Republican lawmakers in the Capitol. Some lobbyists are picking sides. 
The newer conservative faction is led by Americans for Prosperity and lawmakers including Sens. Duey Stroebel, R-Saukville, Chris Kapenga, R-Delafield, Steve Nass, R-Whitewater, and Rep. Dale Kooyenga, R-Brookfield. They are devoted to what they say are true conservative principles over the demands of legislative leadership or corporate special interests. They say they aim to expose backroom deals and use social media to engage local groups to their causes.
The Vos faction is more about traditional lawmaking, fashioning itself as politically moderate, inclined to deliberation and willing to compromise. Vos, along with other legislative leaders before him, has been a conduit for policy issues quickly inserted into the budget in its final days.
Both sides cast each other as cronies willing to sell out either to populist or corporate interests. 
With his road builders, Petersen sits on the Vos side of this dynamic and his allies cheer him for effectively advocating for groups that want a seat at the table.
But lobbyists largely agree that this polarization will continue to change how deals are done.
"Americans for Prosperity didn't exist seven years ago and now they're fairly influential with conservative Republicans and they have a network statewide they communicate with on a regular basis," McCoshen said. "We are totally doing it differently, it's more campaign style. You've got to have a comprehensive plan to win."