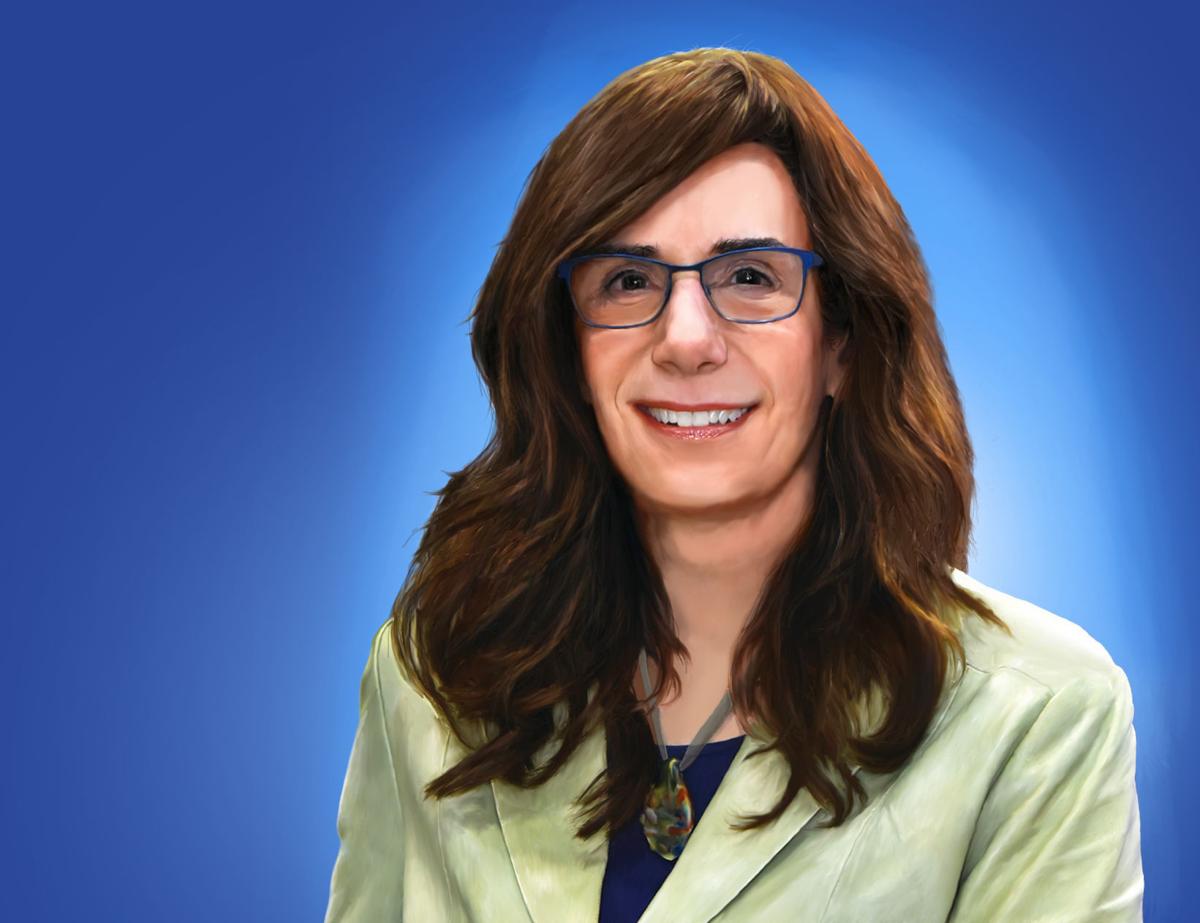 VERONA — It's not that Epic Systems CEO Judy Faulkner tries to buck convention. She just thinks her way is probably best.
In the 1980s, when other technology companies were choosing sleek, modern buildings as offices, Faulkner picked an old Victorian home.
When other young startups grew with venture capital and Faulkner was advised to seek some too, she declined. At a time when other entrepreneurs sought business degrees to help run their companies, Faulkner passed.
And when other business people wore suits, heels, ties, stockings, Faulkner, the head of the Verona-based electronic health records giant, opted for comfort.
"High heels hurt. Stockings — stockings are probably like ties. They constrain your thinking," Faulkner said, in a recent interview with the Cap Times at Epic's headquarters."So a lot of it was just like, 'I can't work this way' rather than much thinking about defying tradition."
Faulkner, 73, trusts herself. She has a resolute fidelity to her own logic, relying on it to chart her course as the head of Epic.
"I wonder sometimes why more people don't do that," she said. "I always think of it as the yellow brick road. I can see the yellow brick road. I know how to step down it and I don't want to go off of it. I can see it. And I think for the others maybe they can see it, but they question it. They say, 'Is it really the yellow brick road?' But they probably know it is."
Faulkner asks questions, too, but they are vehicles for solutions rather than doubts. They aid in her single-minded goal to create the best medical software of its kind and to effectively push her employees to help her do so.
Epic's suite of software has influenced how health care is administered by refining how medical information is collected, analyzed and relayed. The company's growth has reshaped Dane County — bolstering the economy, spurring housing development and igniting Madison's restaurant scene.
At its founding in 1979, Epic had three employees: Faulkner and two assistants. Today, it has more than 9,000.
Faulkner has become one of the world's richest women; Forbes estimates she is worth $2.4 billion. But despite her wealth and the massive influence her company has on Dane County, Faulkner keeps a low profile, avoiding the media and rarely trumpeting Epic's success beyond the confines of its sprawling, verdant campus.
Faulkner sees health care through the frames of math, which she calls truth, and computer science, its functional better half.
"Math is truth and computer science is what works. It's great to put them together because you need both," she said.
From those foundations, she tackles what she sees as an ever-evolving, critical problem: the malfunction of the human body. The intersection of health care and information technology is where Epic has worked over the last 38 years, carving out a greater role for computers in medicine. The well-known MyChart application, used by patients to look up their medical information, is an Epic product.
"I think a lot of it (is) the enormity of the problems people face and the things, the details you have to know to keep them healthier. So that was fascinating to do," Faulkner said.
"There is the deep passion the clinicians have for caring for their patients and that is infectious," she said. "You want nothing more than to make sure that you meet the needs of each of those clinicians so they can care best for their patients because they're depending on us to make sure that they do that well."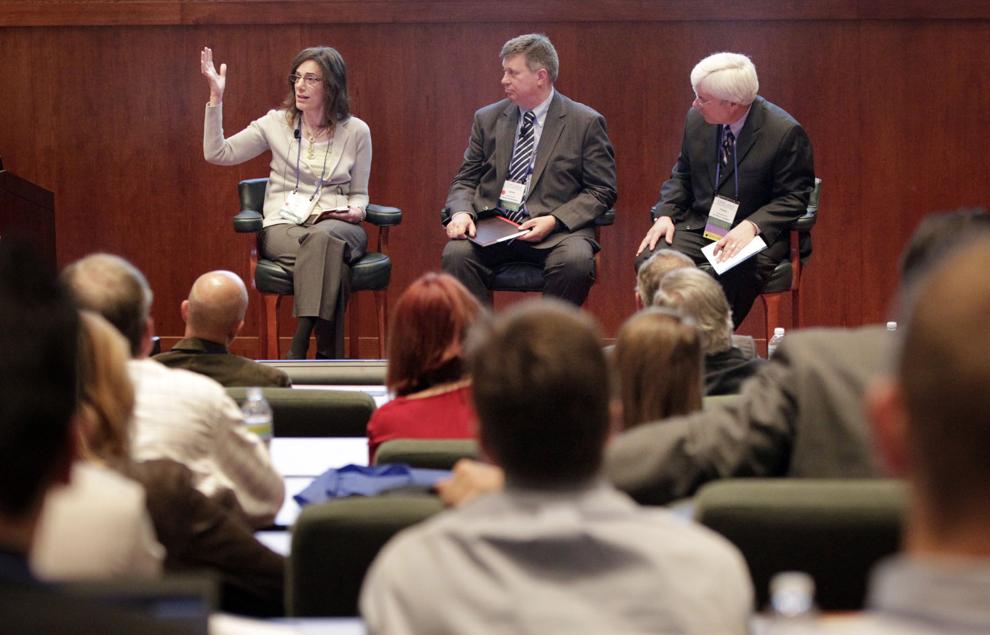 Growing up in New Jersey in the 1960s, Faulkner was a nerd before Microsoft founder Bill Gates made them cool.
"I was really glad Bill Gates came on the scene because he made being in our type of environment, he made being nerdy a good thing, not a bad thing," said Faulkner.
"It was painful to be nerdy when I was growing up and I clearly was nerdy. But I think it became a perfectly fine thing to be nerdy after Bill Gates," she said. "So that, it isn't as much defying anything, it's who are you, really, and can you be who you are?"
Faulkner's life is informed by the parents who raised her. They were hard workers, longtime peace activists and community volunteers, according to their obituaries in The Oregonian newspaper in Portland. Both died in 2007.
Faulkner's father, Louis Greenfield, was a pharmacist and helped spark her interest in health care, she said.
Her mother, Del, "never went to college. She graduated high school (with) straight A's at age 15," Faulkner said. "Only later did she realize she could have gotten in for free because she was such a good student and I think that really made her sad. It was a huge regret in life she didn't do that."
Just outside the Epic conference room window hangs a framed certificate, a reprint of a Nobel Peace Prize given to Del Greenfield. Greenfield was the director of Oregon Physicians for Social Responsibility, which, through its affiliation with International Physicians for the Prevention of Nuclear War, won the Nobel Peace Prize in 1985.
"That was pretty neat," said Faulkner.
Faulkner has a sister who is a physician and a brother who is an attorney. Her husband, Gordon, is a pediatrician. The Faulkners have three adult children, two daughters and a son.
Faulkner came to the University of Wisconsin-Madison in 1965 to pursue a master's degree in computer sciences after graduating with a bachelor's degree in mathematics from Dickinson College in Carlisle, Pennsylvania.
UW-Madison's computer sciences program was only the second in the country at the time. Its curriculum wasn't finalized, professors weren't sure in which school it fit and women researchers were few.
An early class Faulkner took at UW-Madison introduced her to the potential in pairing computer science and medicine.
"Sometimes I think it's a river you're floating down. Life just takes you different places," Faulkner said. "When I was in graduate school, I took maybe what was the first-ever computers in medicine course offered in the world."
The coupling of computers and medicine was unconventional at the time, said UW-Madison computer sciences professor emeritus Larry Travis, Faulkner's academic adviser.
"It wasn't clear that computer applications belonged in the field," he said.
Early medical computing devices had to be manually fed with information, stored on spinning reels of magnetic tapes.
Travis said he got to know Faulkner "reasonably well" as a student. They met for an hour each week and she distinguished herself quickly, he said.
"She took a lot of initiative. She did have a lot to say and a lot to discuss, a lot of questions to ask," he said. "I can remember hoping that she would stay on as my advisee. If I had the opportunity I would have liked to work with her doing Ph.D. research."
Faulkner didn't pursue a Ph.D. but UW-Madison awarded her with an honorary doctorate from the Computer Sciences Department in 2010. Epic has endowed three faculty positions within the department.
Two of Faulkner's early mentors were Dr. Warner Slack and Dr. John Greist, both advocates for applying computing devices to logistical health care problems. Faulkner did research with both men that ultimately led her to create Epic's initial software.
"In 1965 I had the idea (called 'patient power') that we could program a computer to interact directly with patients to engage in a meaningful dialogue to explore medical problems in detail and do so in a personalized and considerate manner," said Slack, a neurology resident then and now a professor of medicine at Harvard Medical School.
Physicians balked at the idea that they could be replaced, in part, by a computer to interact with patients, collect the information they reported and organize it, Slack said.
"It was quite controversial at its time," he said. "Any doctor that can be replaced by a computer deserves to be replaced by a computer. We're primarily interested in helping patients, not preserving the traditions of our profession."
Slack said Faulkner was an "outstanding student and had wonderful ideas."
"I found her to be very thoughtful," he said. "She was far-sighted in her thinking."
Greist met Faulkner in 1969 when he was the chief resident in internal medicine at UW. Together, they would become the primary co-founders of Human Services Computing, later to be renamed Epic.
Greist needed a graduate student to make a call schedule for the hospital using a computer, and called on Faulkner. She stayed up all night several nights in a week to finish it, Greist said.
"This tells you a lot about Judy. When she said she was going to do it, she meant she was going to do it," he said. "She had kids, and I had kids. She would come and stay at our house over here by West High School. And she would work all night sometimes getting this program done."
Faulkner later developed a computer program called Patient Information, Storage and Retrieval, or PISAR. She, along with Greist, decided to form a company around it, aiming to use it as a tool to organize and gather patient information.
"The goal of all of this was to bend this computing tool to things that would help people who happen to be patients," Greist said.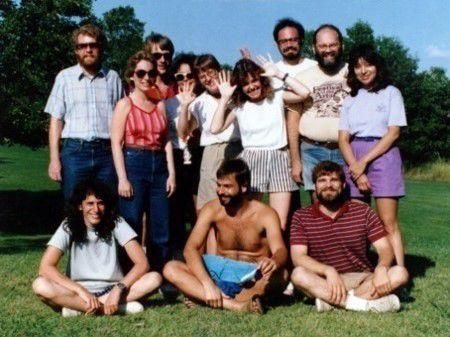 Epic Systems had scrappy beginnings. Faulkner, Greist and the other co-founders started Human Services Computing in a basement on Madison's near west side in 1979.
The office space at 2020 University Avenue — a building that would later become home to Pleasant Rowland's famous American Girl doll franchise — was sparse. The business had some furniture, Steelcase desks that an interior designer had picked up for them on the cheap, and not much else.
The team did what they could to add some pop to the office, Faulkner said.
"We just got a lot of paint, and painted it different shades of purple," said Faulkner.
The hardware that hosted the code was a top of the line Data General Eclipse "minicomputer." The machine, small compared to warehouse-sized mainframes of the era, was housed in a metal chassis the height of a refrigerator.
"The machine was brand new. Every bit of equipment was great. We didn't have much money for anything else," said Greist.
Jane Jiumaleh, who trained clients to use Epic's software in the early 1980s, remembers the office as "a little slapdash." If she needed to find the tickets for her next flight to meet with a client, she had to rifle through piles of papers strewn across desktops.
"It wasn't messy in a slovenly way, it was messy in a busy personal way," she said.
Even during the hardscrabble early years, Greist said Faulkner valued fun. Back then, that meant themed picnics. Today, it's the Epic campus' Harry Potter-themed castle, Indiana Jones-styled hallway and a treehouse.
Faulkner's whimsy is also on display each year at the company's Users Group Meeting — an annual gathering of thousands of Epic clients at the Verona campus — when she dresses up in costume to deliver her keynote address. One year, she was Supergirl; another, she was a Harley-Davidson biker. Most recently, she was the Mad Hatter from "Alice in Wonderland."
John Volker, the former mayor of Verona, remembers when Faulkner personally delivered a new customized fire truck to Verona's station — a gift that would help the department respond to emergencies in Epic's underground parking structures. She showed up with her white Samoyed dog covered in black cut-out spots to make it look like a dalmatian.
"Her sense of humor, I'd say it rivals 'Monty Python,'" Volker said.
Faulkner's love and patronage of art is well known. Sculptures, paintings and imaginative furniture fill Epic's company's buildings and campus, many of which are bought at Art Fair on the Square, Madison Museum of Contemporary Art's annual summer art fair. Faulkner frequently buys big-ticket pieces that can make an artist's year.
The art and whimsy both contribute to an atmosphere of comfort that hopefully makes work more fun, Faulkner said.
"It is not fun in that it's a party. It is that you have to like the work you're doing. Because if you don't...it's a big part of your life. It's important to enjoy it," she said.
Enjoying the work can enable you to ultimately do it better, Faulkner said. When she meets with potential clients, Faulkner doesn't stress out about it — she just tries to get to know them and understand, she said.
"I often don't think of this as, 'Oh, this is stressful.' I think of it as, 'Whether they choose us or whether they don't choose us, I want to have fun meeting them. I want to learn who they are. I want to learn what they do,'" she said.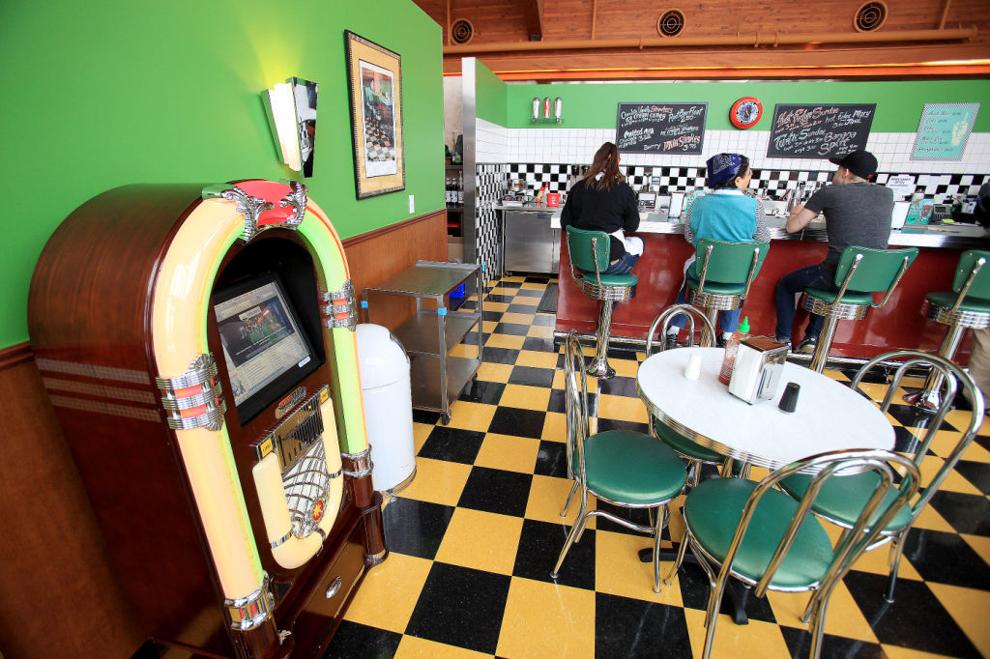 HARD WORK, HIGH EXPECTATIONS
The Epic culture Faulkner has cultivated reflects her emphasis on fun. But she also works hard — really hard — and the rest of Epic does too.
Faulkner "was the kind of person who would stay up all night and get it done. And then she'd be looking at you like, 'you're going to stay up all night too,'" said Jiumaleh, the early employee.
"There may be some people who work as hard as Judy," said Greist. "But I'm pretty sure there's nobody who's worked harder."
The impetus for the grind comes in part from the gravity of Epic's work, recording and holding the sensitive medical information of hundreds of thousands of people and powering software in real time that enables doctors to save patients.
An Epic application misfire during an operation, or while a prescription is being filled, can have direct, intimate consequences. Those real-time ramifications translate to high expectations for employees.
"She cares very deeply. She has very high, high standards and really no tolerance for 'We're not going to do it because it's hard,'" said a manager at Epic who has been with the company for more than 10 years and requested anonymity to talk openly about his employer.
"She is perfectly comfortable saying, 'This is the right thing to do. Figure out how you're going to do it,' which pushes the company to do things it wouldn't otherwise," he said. "If you say you can do something, you better do it. And if you say something is hard and it's going to take you longer, she is going to press you to do it a lot faster."
Working directly with Faulkner is known to be intense. A common phrase among managers: "Working with Judy is like walking on the sun," he said.
Jeff Wu, a former manager at Epic who worked as a software implementer there from 2006 to 2012, said Epic's style mirrors Faulkner's.
"She's looking for people who have the right cultural fit," he said. "It comes down to the mission, right? I think that's what keeps and sustains Epic. People buy into the mission, that they're really making a difference by making the software that's produced there. Judy paints a really strong picture of it … then you're more likely to make some sacrifices."
Critics say the company exploits the sacrifices employees make. Epic has been subject to a string of class-action lawsuits for its overtime pay policies, which some critics say leave workers uncompensated for hundreds of hours of work. One such case is currently before the U.S. Supreme Court.
Wu, who now works in health care analytics in Madison, said his Epic experience was a good one that prepared him well for later career opportunities. But as the company became the leader in the electronic health record industry and grew quickly he started to see a change in the culture.
"The culture was starting to get diluted," he said. "It's becoming more like they're arrogant and they assume they're the best at it, as opposed to working hard to be the best. One of the things that Judy has said is to fight against a sense of entitlement and I think that's been lost over the last couple of years."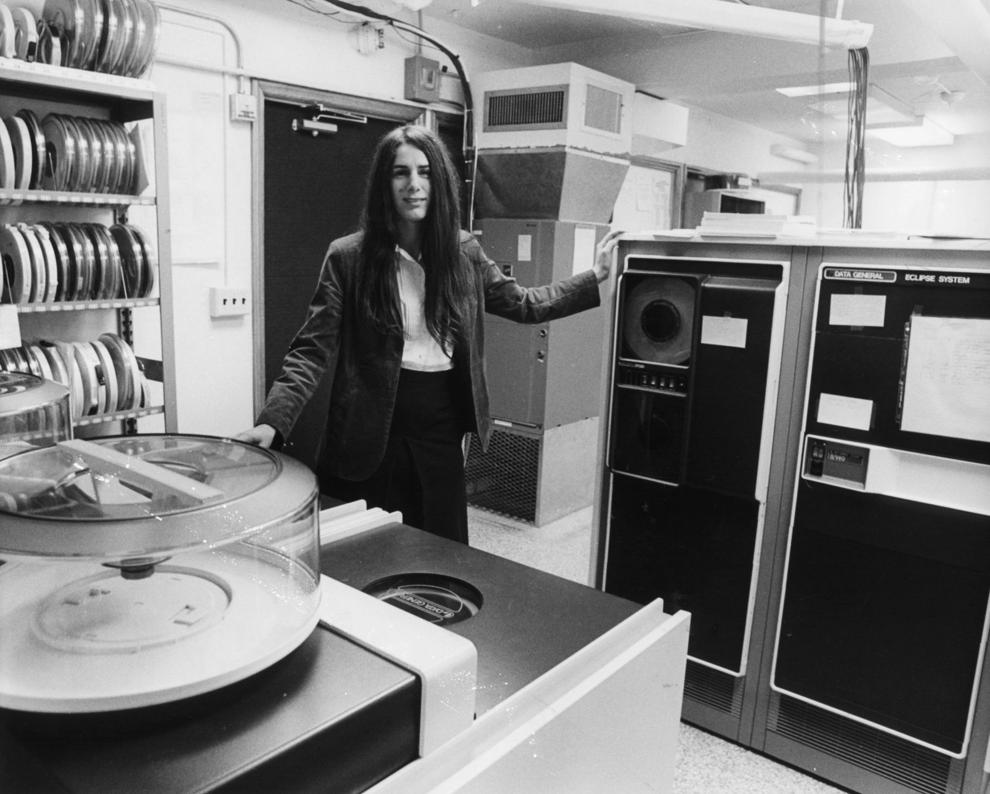 Epic became Epic in 1983, a decade before today's youngest hires were born.
The Epic name was an idea from Marjorie Klein, a longtime former board member at Epic, early investor and a retired psychiatry professor at UW-Madison. Klein and Faulkner looked up "epic" in the dictionary and saw it was a "glorious recounting of a nation's events." They substituted "patient" for "nation" to reflect the longevity of a medical record and the continuity of care, Faulkner said.
"They were very interested in using the computers to encourage people to answer questions that would further their progress — so that's the journey aspect of it," said Klein.
Faulkner was a proponent of changing the company's name to Epic from Human Services Computing. She was committed to the change, although at the time it caused friction with Greist.
In hindsight, Greist said he's happy she fought for the Epic name.
"She was absolutely right to switch it to something simpler," he said. "Who would remember a name like Human Services Computing? Everyone can remember Epic."
The conflicting visions for the company led to Greist divesting and stepping back from Epic. But today, Greist said there's no bad blood between him and Faulkner. She is tough, strong-headed, and tells it like it is, he said. He likes that about her.
"There are no alternate facts with Judy Faulkner," he said. "The facts are the facts."
And with those facts, honesty is paramount.
"Everybody knows that you shouldn't lie," said Faulkner. "But I think that to not omit something (is) important. To never mislead. To not allow someone to make a conclusion that is false without correcting it. Those are the things that we teach our people to do. And I think that really also frees them."
At the crux of Epic's reputation in the electronic health record industry is control — a control over how it interfaces with customers, but also over the way the company itself has developed. In a market rife with billion-dollar mergers and acquisitions, Epic has never once acquired another company or piece of software. Every facet of the company's software is made by Epic — a point that Faulkner bragged about during the most recent Users Group Meeting last fall.
Faulkner has also refused conventional paths to business expansion and profits, keeping Epic private. It's another source of pride as much as a reflection of Faulkner's single-minded vision for her venture.
She declined to take on venture capital in the company's earliest days: "If we had done that, Epic wouldn't exist. Because they need a certain amount of money back after a certain period of time, and they would have said we're going too slow, and they would have killed us off," Faulkner said.
Epic has had its share of pitfalls and bad publicity. Its software has been criticized for being a "closed platform," making it difficult to transfer patient data. Some major deals have fallen through — the U.S. Coast Guard cancelled a plan to adopt Epic's platform, citing the high cost and duration of implementation.
But there has never been an Epic client that has voluntarily abandoned the company's software after implementation, according to KLAS Research, which ranks and measures electronic health records. (Some companies have stopped using the software involuntarily following a merger or acquisition.) That is distinct in the industry, said Erik Bermudez, a KLAS analyst.
Epic places a premium on the user experience, facilitating meetings and discussions with physicians who use its records systems. Though most tech companies hold users' meetings, Epic's approach is distinct, said Dr. Bill Hanson, chief medical information officer at the University of Pennsylvania Health System in Philadelphia, which has used Epic software in some parts of its system since 1998 but implemented Epic software for its inpatient records last month.
"They're very service-oriented. They're very interested in making sure their customers have access to other customers that are dealing with the same sorts of problems, I think more so than other companies," he said.
Hanson has met Faulkner and said she is charismatic and passionate with a strong commitment to her own way.
"She has a strongly held belief of how things ought to work and it's very Epic-centric," he said. "She stated for us that Epic will not be acquired. They will not acquire other companies. Their ongoing leadership will come from within."
Gundersen Health System in LaCrosse implemented Epic software 10 years ago. The system's former CEO, Dr. Jeff Thompson, who joined Epic's board of directors in January, wrote about Faulkner in his book on leadership.
"She had many opportunities to sell out and make a bunch of money and did not do that," he said. "Her product isn't perfect. Like all products, there are issues there, but you cannot deny she made a large number of very good decisions along the way."
Frank Byrne, the former CEO of St. Mary's Hospital in Madison, which has used Epic since 2008, is a part of the "Epic Emeritus" program, a group of former health care executives who have worked with the software.
He said Faulkner is the most focused leader with which he has ever worked.
"One of the things I learned from her and respect about her is she really will leave no stone unturned in seeking to help customers achieve their goals," he said. "It all comes back to the patient."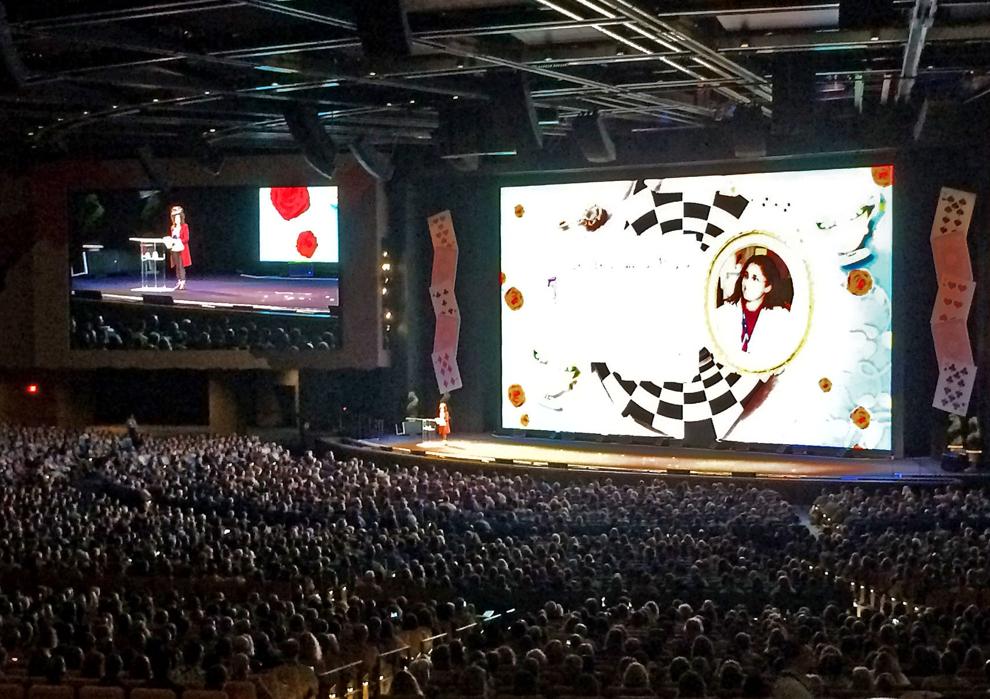 When asked about the impact her company has had on Madison and Dane County, Faulkner cites measurable changes. The restaurants seem to have gotten better. There is more traffic at the airport since her employees visit the thousands of health systems that use Epic's software across the globe.
She has heard there has been an effect on housing development, too.
She doesn't mention the creation of thousands of jobs, the influx of college-educated millennials from around the country, or the cluster of health technology startups.
"I don't think I am as aware of the narrative as you may be," she said.
She doesn't really read the news about her company, saying it's not a constructive use of time. She finds it frustrating when stories get the facts wrong about Epic.
"Don't believe half of what you read," she said. "One thing that I've learned, so often when I read things, there's a high percentage that's wrong."
Mostly, Faulkner is just focused on her job.
"You know, we're here in Verona," she said. "And it's a little isolated. And I think of it as, you drive to work, and you work all day, and late at night you go home."
While Faulkner thinks about her work, Dane County leaders think about its residual effects.
Zach Brandon, president of the Greater Madison Chamber of Commerce, said that thanks to Faulkner, Madison could become a tech hub comparable to Austin or Seattle.
"There's no reason to think that our economy isn't on that economic trajectory," he said. "All of that mapped back to one woman and her module of code."
Mary Burke, the former Trek Bicycle executive and Democratic gubernatorial candidate, agreed.
"There is probably no single person in the state who is more responsible for job growth than Judy Faulkner," Burke said.
"I truly believe success attracts success, and Judy put Dane County on the map."
Nordic is a primary example of an Epic-adjacent success story that local leaders point to. The consulting firm has nearly a thousand employees across the globe helping health care providers work with Epic's software.
Epic and Faulkner also have a record of philanthropy.
In 2015 she signed the Giving Pledge, an initiative led by Warren Buffett and Bill and Melinda Gates, committing 99 percent of her assets to philanthropy. She and Epic also donated to political causes, local schools and health care facilities nationwide. The company gives to a several charities each year, some chosen by employees.
Rachel Neill, a leader in Madison's startup community, previously served as a vice president with Nordic before launching the staffing firm Carex Consulting Group. Neill acknowledged that Epic and Faulkner give back, but she said there's potential for the company to do more.
"It would be great for Epic to build a relationship with the entrepreneurial community, especially in the health tech space," said Neill.
Faulkner's success as a computer scientist and mathematician is all the more noteworthy given the documented gender gap that exists in STEM — science, technology, engineering and math.
There's a lot of potential for Faulkner to stand up as a role model for women working in technology, Neill said. She finds it striking that Faulkner has always been quiet about her success.
"I think right now, we see women in the workplace struggling, and going above and beyond to prove themselves," said Neill. "And she just does it, without a ton of self-promotion."
Faulkner herself laments that her own daughters decided not to pursue computer science. Her son went into computer science and math, she said, but her daughters, despite having an aptitude for it, were not interested.
"My daughters were so good at it. You could just tell, even when they were little, how their thinking would go, that they'd be great at it. And they absolutely refused to take any classes in computer science, or to learn to program. And the reason is, they said it was too nerdy, and they didn't want to be nerdy," she said. "And I felt really bad about that. I thought, 'Wow, it's such a good field.' It's a shame they didn't at least explore it. Because it would have been fun."
But gender isn't something that Faulkner is prone to discuss. At a time when corporations are increasingly launching initiatives to promote diversity in their companies, Faulkner has embraced an identity-blind approach to hiring.
"I think that we want to choose the best people available for the job," she said. "We are gender neutral. We are religion neutral. We're ethnicity neutral. We don't care."
Burke, who is working on a social media app meant to support and encourage women, said she respects Faulkner's privacy. She doesn't think she needs to be a public figure to be an inspiration.
"How spectacular it is that we have two women right here in our community who are some of the most successful entrepreneurs in the country in (American Girl founder) Pleasant Rowland and Judy Faulkner," she said. "There's two women who started their businesses from absolute scratch and were incredibly successful."
Despite the reticence to share hers, Faulkner said that she absolutely believes in "the power of the story."
"A lot of people don't understand that, especially in the tech field," she said. "In the high-tech field, people think 'Oh, who cares about the story, it's just A-B-C-D. You've got to do it in this order.'
"No, you have to tell the story. The 'why' behind it. And it's really a challenge sometimes with tech folks to teach them the importance of the story. But then on the flip side, the story itself isn't enough. You've also got to have the A-B-C-D."
Faulkner has a story. She can explain the 'why,' she can provide the A-B-C-D.
She'll just do it her way.
Clarification: A sentence from the story has been adjusted to clarify that while no Epic client has voluntarily stopped using the software, some have involuntarily stopped due to a merger or acquisition.