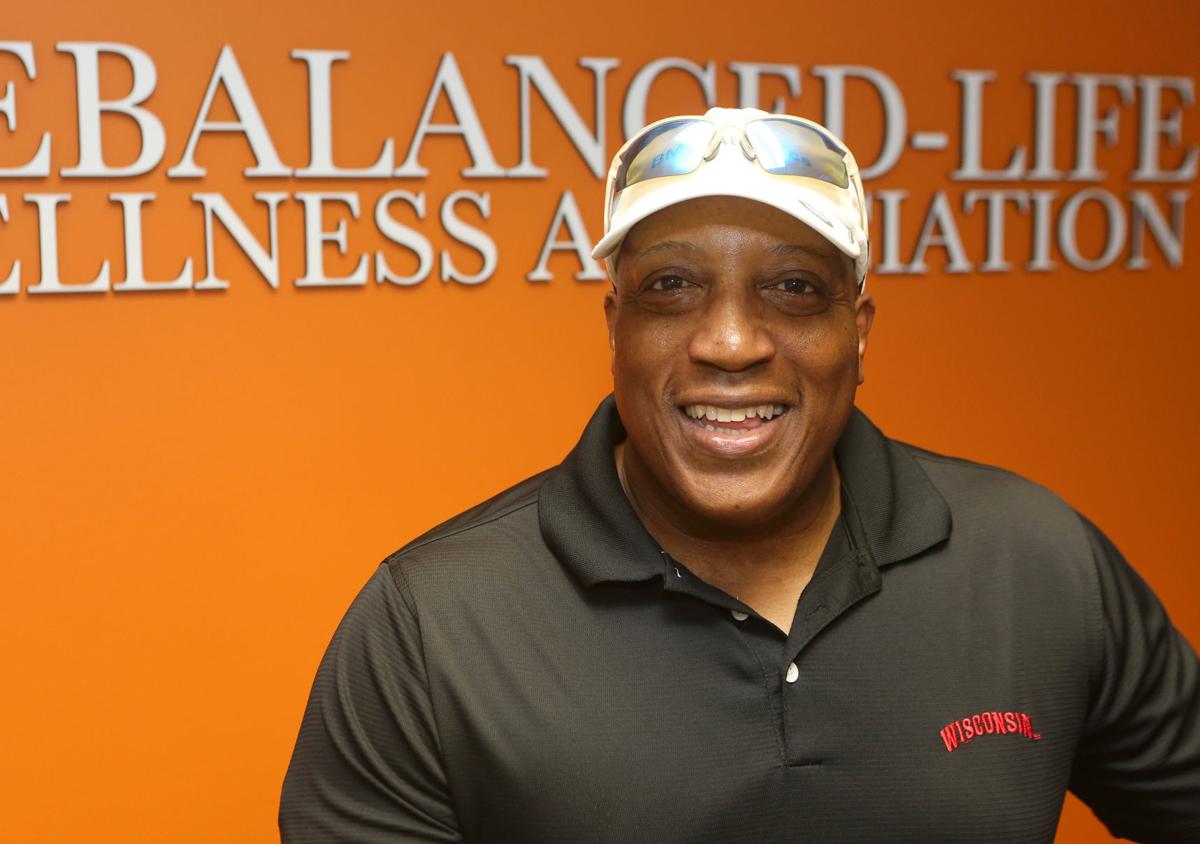 The coronavirus is disproportionately infecting and killing African Americans around the country. In Milwaukee, where black residents make up 41% of the city's population, they account for nearly half of its COVID-19 cases. 
On Saturday, April 18, members of the Madison-area medical community, led by Aaron Perry, founder of the Rebalanced Life Wellness Association, will host a second virtual support group to help address black men's health and well-being during the pandemic.  
The support group will also include Dr. Alvin Thomas of UW-Madison's School of Human Ecology, Dr. Logan Edwards from UW-Madison's Department of Kinesiology, Dr. Jonas Lee from the UW School of Medicine and Public Health and Darryl Davidson of the city of Milwaukee's Health Department. Damond Boatwright, regional president of operations for SSM Healthcare of Wisconsin, will be the guest speaker.
"We know black men are experiencing stress and uncertainty right now but aren't always willing to discuss their fears or feelings," Perry said. "Our goal is to provide a safe place for Black men to express their concerns, be vulnerable, and to provide an outlet for their stress before it negatively impacts their health or the well-being of their families or loved ones." 
Concerns about the coronavirus, fears about how it will impact their personal lives and anxiety about employment, income and even risk of incarceration will be topics discussed by the virtual support group.
The panel hopes to draw on the success of the first virtual session, which took place on April 4 and drew 64 men from Dane County and across Wisconsin. 
"Most importantly," Perry said, "what we're hearing from participants is that our group helps them feel like they aren't struggling alone." 
Perry, who first established a Men's Health and Wellness Center inside of Madison's JP Hair Design in 2009, has been nationally recognized for his contributions to men's health. He was named one of Time Magazine's top 50 health influencers and is the first diabetic African American man to finish the Ironman competition. 
As of April 13, there have been 862 confirmed cases of COVID-19 in the African American community, culminating in 64 deaths or 42% of all COVID related deaths statewide, according to Public Health Madison & Dane County.
The group will meet on Saturday, April 18 from 1 p.m. - 2:30 p.m.