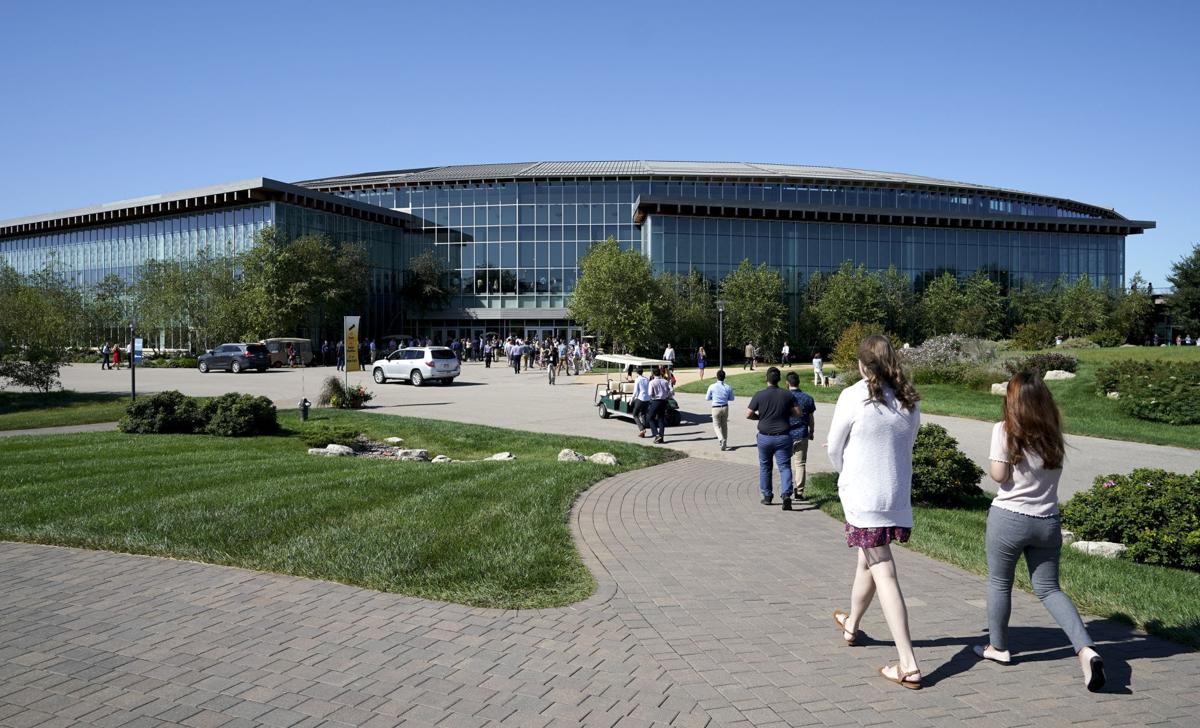 As Epic Systems continues with plans to return staff to its Verona campus amid the COVID-19 pandemic, employees there said the leaders of the medical record software company have largely dismissed their concerns, stifled dissent and retaliated against some managers, fostering an atmosphere of fear.  
The Cap Times corresponded with 26 employees Tuesday, at least 13 of whom said they have knowledge of managers being demoted for expressing concern about the company's plans to bring its nearly 10,000 workers back to its 1,000-acre campus starting next week. Every employee who spoke with the Cap Times requested anonymity for fear of retribution, some specifically citing the demotions. 
The retaliation, several employees said, is a part of an ongoing effort to control and monitor staff dissent and responses to management decisions, including removing critical posts from an internal company web page and failing to provide data or details about what is driving decisions. 
Company leaders have defended the plans, saying that having employees working in-person on campus is integral to cultivating the culture necessary to produce software. They are requiring employees to return in phases, starting next week and continuing through September, with some employees allowed to delay their return until Nov. 2. Employees who do not comply have been told they must take an unpaid leave of absence or could be fired. 
Epic spokeswoman Ashley Gibson refuted allegations that employees had been demoted for expressing concern about the reopening plan. 
"Everyone has a right to express concern, and we welcome meaningful and constructive feedback from staff," Gibson wrote in an email Tuesday. "Saving lives is our highest priority" she wrote in another.  
The pandemic requires new software and creative approaches, and in-person work yields better and faster work, she said. 
"This in-person collaboration, with masks and safe physical distancing, is essential to saving more lives," she said. 
Many employees are not buying that.
One employee who has worked for Epic for over 10 years told the Cap Times that some senior managers, known as "team leads," were demoted because they didn't sufficiently back the reopening plan.
"There's widespread anger and mistrust. We're told that giving feedback is part of Epic culture, and that the reason to get back to campus is to promote culture," the employee wrote. "But we've also been reminded a lot of Epic Principle 8 — 'Dissent. Once decided, support.'"
'We've done it all working from home' 
Numerous employees said Tuesday that Epic's response to their health concerns is ironic and unsettling considering the company's emphasis on developing software that improves health outcomes and revolves around patients.  
"One of Epic's mottos is 'with the patient at heart' and we're all patients. We're also employees but we're also people," said one employee, who works as a software developer.  She said she is aware of Epic managers who were removed from leadership positions after being outspoken with their concerns.  "People are just really afraid of retribution. It turns out those concerns are valid because there have been some." 
Epic has publicly touted several new programs and initiatives to address COVID-19 and its fallout, including improvements to its MyChart application to facilitate telehealth visits and track cases. It is also working with Exact Sciences, a Madison medical testing firm, to expand testing infrastructure statewide.  
The bulk of that work was created, tested and implemented outside of Epic's campus, employees said, proving they can effectively work and collaborate with colleagues remotely. 
"We've done it all working from home, so the fact that they want to bring people back because of 'culture,' because it's their preference, strikes me as irresponsible from a community health perspective and morally (they are) not doing their part," said one employee working in software development. 
Several other employees echoed that, noting that Epic, while typically driven by data, has offered none in explaining the push to bring staff back to campus. The company has disclosed no negative feedback from customers nor any indicators that productivity is lacking, several said.  
"It's been a big black box," said one employee who works in technical services. "It's really caused folks to think they're not being open with us because the data doesn't support their decision."  
"This whole thing is kind of emblematic of their view of their employees as resources rather than people," another said. 
One manager said balancing her personal convictions about the safety of returning to the workplace and listening to her employees' concerns without validating them has been difficult. 
"I am expected to just listen to what you have to say. I can't agree in any way, shape or form, even though I do. I have to make them comfortable with the higher-ups decision," she said. "To me that is just asking people to drink and spill the Kool-Aid everywhere and if you're not willing to, (then) don't be in management."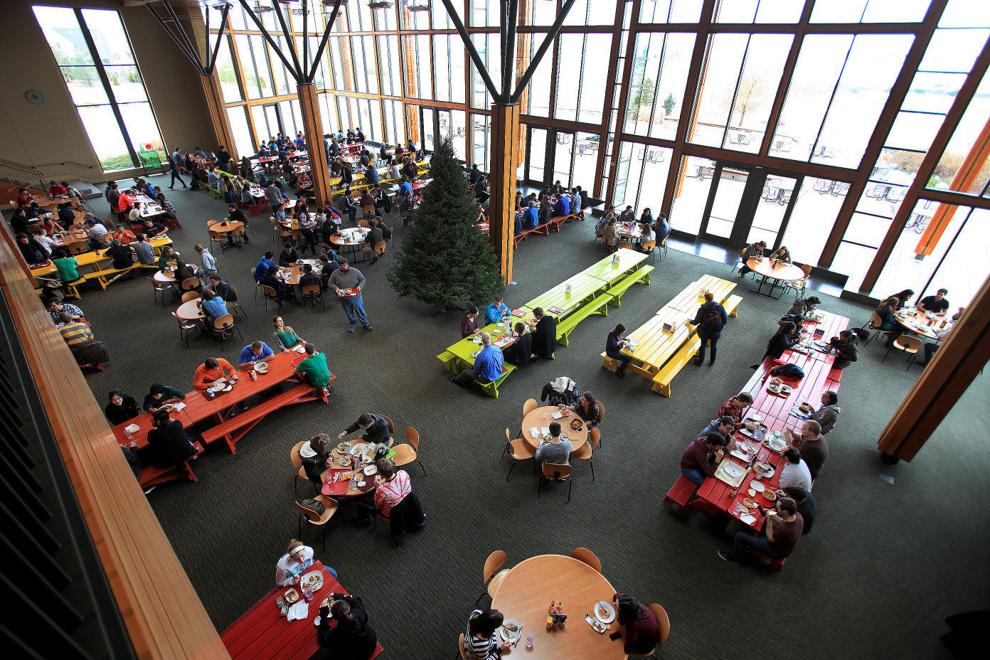 'Not even close to industry standards'
Epic leaders said the company has improved the HVAC systems on its massive campus and has upgraded some offices so that all employees who choose will have their own offices. But several staff members said they are concerned about restrooms, passing others in the hallways and in-person meetings indoors. 
Although employees will be able to participate in meetings remotely from their offices on Epic's campus, many say they are still nervous and do not feel comfortable with in-person meetings or hallway conversations. Anxiety about contracting or spreading COVID-19 will inhibit effective in-person collaboration anyway, employees said.  
Fielding questions from Epic's customers, many of whom have allowed their IT employees to work remotely, has been "frankly embarrassing," said one employee who works in Epic's implementation division.  
"I have to tell them that this is happening when my counterparts work for a hospital and they can't imagine going back to work and we're supposed to be supporting them," he said.  
Epic likes "to market themselves as being industry leaders and it's a pretty clear example here that we're not even close to industry standards on this," he said. 
Several employees also said they are concerned about facilitating community spread and have concerns about those commuting to Epic via public transportation. 
"It's terrifying. I do not feel like there is any way Epic can guarantee that the campus is 100% safe," another employee said. "Just the incidental contact you have with people whether it's in the parking lot or the cafeteria or passing people in the hallway." 
Employees push back
The company's reviews on Glassdoor, a workplace review website, have plummeted over the last month. All of its reviews in recent days have lamented its COVID-19 response. Many who were interviewed by the Cap Times said they are looking for new jobs due to the company's response to their concerns. 
One employee in an hourly position in the culinary department said she was "dismayed" that the company was seeking a full return to campus. Her team lead had listened to her, she said, and shared some of her concerns, urging her to email the designated COVID-19 response group.
"I've emailed several times with no response," the employee said. 
Results of a survey created and circulated by Epic employees showed deep concern among hundreds of employees about being required to return to their offices. The survey results, obtained by the Cap Times, show that of the more than 430 respondents, 89% were dissatisfied with the company's coronavirus response.  
Efforts to unionize are also growing. In emails obtained by the Cap Times, employees are looking to organize through SMART Local 565 of the International Association of Sheet Metal, Air, Rail and Transportation Workers. The Madison chapter of another union, the Industrial Workers of the World, released a statement Tuesday morning stating that "this apparent disdain for the risk of spreading the virus within Epic will irreversibly harm many who live in Dane County. 
"This is an issue that will end up affecting the entire Dane County community, not just Epic workers, as COVID-19 cannot be bounded by the Epic campus walls," the statement read. 
Employee-experience consultant weighs in
"There is an appreciable risk to the health of your employees and community in which they live," Fuller said. "If you're telling me that that is an acceptable cost for promoting and propagating our culture, I would question the value of that culture."  
The stress of the ongoing health crisis and the changes it has caused could also inhibit productivity, he said. 
"How can you expect your people to perform at their best, which is ostensibly the purpose of bringing everybody together in physical proximity … when they are concerned for their physical well being?" Fuller asked. 
"You've got Twitter saying, 'No, we're just pretty much sure that people don't have to come into the office again, ever.' So, if we have big companies that are doing that, then what is Epic doing that is so radically different from those other tech companies?" 
Epic's coronavirus response is not the first time it has been criticized for how it treats its employees. Those who have complaints are effectively barred from suing the company because of the arbitration agreements Epic makes staffers sign as a condition of employment. 
In May 2018, the U.S. Supreme Court found that Epic could require employees to sign such agreements, even as employees alleged that the company violated federal and state labor laws. 
Jason Joyce contributed to this report.
Editor's note: This story originally incorrectly listed the name of the union Industrial Workers of the World. We regret the error.
Share your opinion on this topic by sending a letter to the editor to tctvoice@madison.com. Include your full name, hometown and phone number. Your name and town will be published. The phone number is for verification purposes only. Please keep your letter to 250 words or less.