The holidays can't all be "The Nutcracker," "Carol of the Bells" and other highfalutin entertainment. It is the season of the Ugly Christmas Sweater, after all, a time to cut loose, pour some nog and have a little fun with your friends and a good band.
In that spirit, here are some ways to celebrate the holidays in Madison, from jazz to country to gospel to cheesy lounge music.
The Gomers and Friends, Friday, Dec. 6, 5 p.m. — Get in some karaoke practice ahead of your office holiday party by singing along with The Gomers at the High Noon Saloon at a special holiday-themed edition of Flashback Fridays. The crackerjack band knows almost every holiday chestnut you can think of.
The Shruggers Toys4Tots Benefit, Saturday, Dec. 7, 1 p.m. — The local jam band has invited a few friends, including Cliff Frederiksen and Magic Conch, to the High Noon Saloon for an afternoon of music to raise money for Toys4Tots.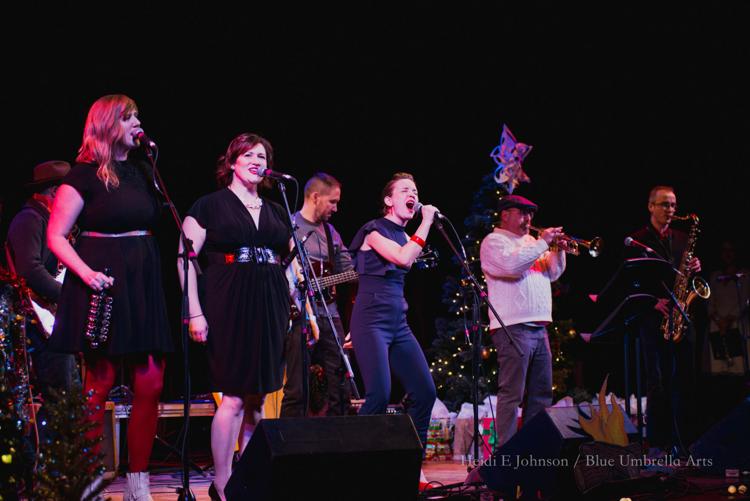 Wintersong, Saturday, Dec. 7, 8 p.m. — What began as an acoustic get-together at Gates of Heaven has become a big event at the Barrymore Theatre, bringing together local artists like Seasaw, Josh Harty and guiding force Anna Vogelzang to sing holiday songs together and raise money for Second Harvest Food Bank.
Madison Tuba Christmas, Saturday, Dec. 14, 2:30 p.m. — Every year since 1974, the Madison Capital Rotunda is filled with the sounds of tubas, sousaphones and euphoniums blasting Christmas tunes. Want to take part? Show up with your instrument at noon at First United Methodist Church, 203 W. Wisconsin Ave., ready to rehearse.
Madison Children's Museum Wizard Academy Yule Ball, Friday, Dec. 13, 6 p.m. — Have a very Harry Christmas at the December Adult Swim, which will include classes in making magic wands and dragon's eye talismans as well as drinks and live music.
Mad Men Holiday Soiree, Saturday, Dec. 14, 8 p.m. — Celebrating nine years, the annual ring-a-ding-ding costume party at the Majestic Theatre has lasted longer than the actual show. Wear your swanky early '60s suits and dresses, grab a cocktail and dance the night away. Even though it's "Mad Men" cosplay, however, 2019-era decorum rules still apply.
John Denver Christmas, Wednesday, Dec. 18, 7 p.m. — Chris Collins and Boulder Canyon pay tribute to the '70s easy listening troubadour with this holiday-themed show at the High Noon Saloon. They'd better get some Muppets in there to do it proper.
Gospel Carols, Friday, Dec. 20, 7 p.m. — Come to the Alliant Energy Center to hear Christmas carols arranged into stirring gospel renditions by Leotha and Tamera Stanley, peformed by a choir of singers from Madison and the surrounding communities and backed by a full orchestra (including members of the Madison Symphony Orchestra). It's a guaranteed shot of holiday spirit. 
Darren Sterud's Nutcracker Spectacular, Friday, Dec. 20, 7:30 p.m. — The Madison jazz musician turns Duke Ellington's arrangement of Tchaikovsky's classic "Nutcracker" into a thrilling holiday event. This is an intimate seated show at the Majestic Theatre, and cocktails will be served, so it might worth dressing up with that "Mad Men" outfit from last weekend.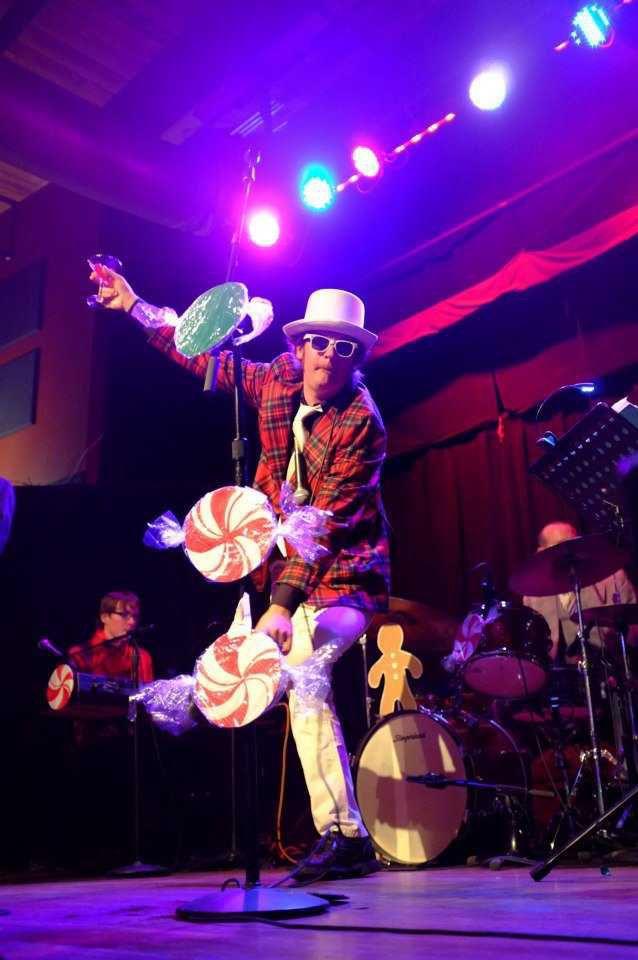 Waylan St. Palan and his Magic Elves, Saturday, Dec. 21, 8 p.m. — The holidays have never been cheesier or sleazier than with this long-running show. Palan (the alter ego of former Hometown Sweethearts frontman Nate Palan) leads his pack of likely-inebriated elves through some spiked holiday chestnuts.
'80s vs. '90s Ugly Christmas Sweater Ball, Saturday, Dec. 21, 8:30 p.m. — Ugly Christmas sweaters are so ubiquitous these days that it would be groundbreaking to have a Tasteful Christmas Sweater party. DJs Nick Nice and Mike Carlson play retro dance hits all night long, and those wearing an ugly sweater will get free admittance.
Burbie's Gospel Dinner, Sunday, Dec. 22, 7 p.m. — Madison's Joe Burbach invites some of his musical friends, including members of the People Brothers Band, Grasshoppers and Natty Nation to the High Noon Saloon for an evening of gospel and soul music.
Madison's Airing of Grievances, Monday, Dec. 23, 7:30 p.m. — The "Seinfeld" holiday tradition comes to life at this special event, which mixes Madison-themed complaints from Charlie Kojis, Seinfeld Trivia, and sandwiches from Stalzy's Deli. Recommended for those who "find tinsel distracting."