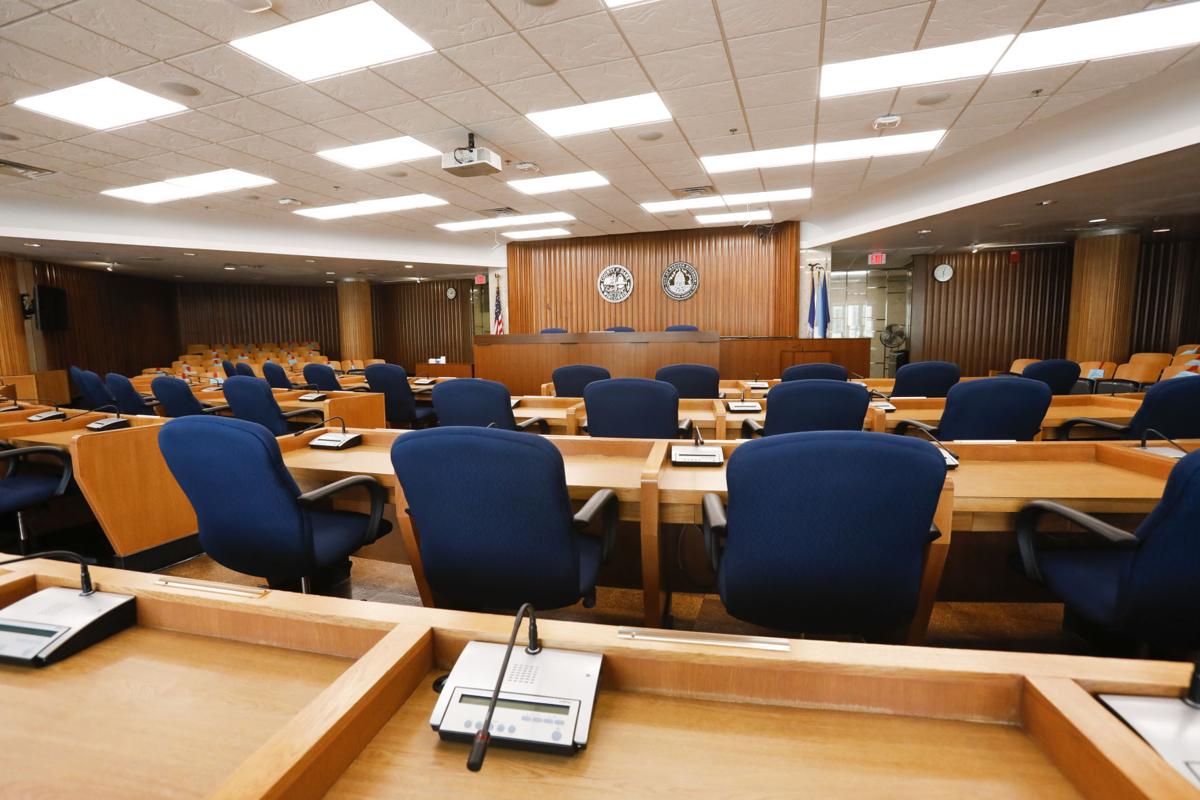 Over the past year, Madison residents and officials have braced themselves for marathon City Council meetings that often last at least five hours and into the early hours of the next morning.
Long meetings tax policymakers and can be a burden for residents who wish to testify on proposed ordinances.
"The longer you go from 6:30 p.m. to 3 in the morning or 4 in the morning, it does have an effect on the quality of the meetings," President Sheri Carter, District 14, said. "It's not only hard for us, but I think it's also hard on the public who are coming to testify." 
According to a memo from City Attorney Michael Haas, the IT Department reports that the average length of city meetings has "increased significantly." 
It's unclear why meetings are stretching later, though Haas said in a memo that it could be attributed to alders and participants tuning into the meetings from home, rather than sitting in City Hall, and to technical challenges. Since last April, the City Council has used Zoom to facilitate public meetings. 
To cut down on meeting length, Haas outlined seven options in the memo discussed by the City Council's executive committee Tuesday. These include: 
Starting meetings earlier than the traditional 6:30 p.m. start time 
Holding one public comment period during meetings 
Reducing the time allowed for members of the public to speak
Holding separate public comment meetings
Collecting public comment during boards, commissions and committee meetings
Reducing debate speaking time for alders
Establishing a set ending time  
Haas did warn that attempting to shorten meetings could be perceived as taking away opportunities for resident input. However, he said in the memo that public comments can be "counterproductive as they test the stamina of both council members and residents, and discourage the public from continuing to attend."
"We have to make the process better for the community because the whole point is to have community engagement and alders can ask questions," Council Vice President Syed Abbas, who represents District 12, said. 
Recommendations for improving City Council meetings were included in a report created by a task force that studied the structure of Madison's local government. A group of alders is now focused on implementing those recommendations, and the City Council is expected to meet as a committee of the whole to continue discussions on the topic. 
Ald. Shiva Bidar, District 5, who was first elected in 2009, said that long council meetings have been an ongoing issue. She recommended that city staff provide a summary of an issue when there's an agenda item with many public speakers and that the city create a uniform system to record written public comment in the city's online legislative system.
Also, she said council leadership can use their discretion to delay topics when there are several time-consuming topics on one agenda.  
Mayor Satya Rhodes-Conway said in a statement ahead of the meeting that while virtual meetings held over Zoom have increased the public's ability to participate, meetings that regularly end after midnight make participation difficult. They could also be a barrier for people contemplating running for office, she said. 
"I also think it's hard for us all to think clearly and make good decisions in the early morning after six or  seven hours of meeting," Rhodes-Conway said. "I hope the council will seriously consider ways to maintain public input while cutting down on the length of meetings."
Share your opinion on this topic by sending a letter to the editor to tctvoice@madison.com. Include your full name, hometown and phone number. Your name and town will be published. The phone number is for verification purposes only. Please keep your letter to 250 words or less.