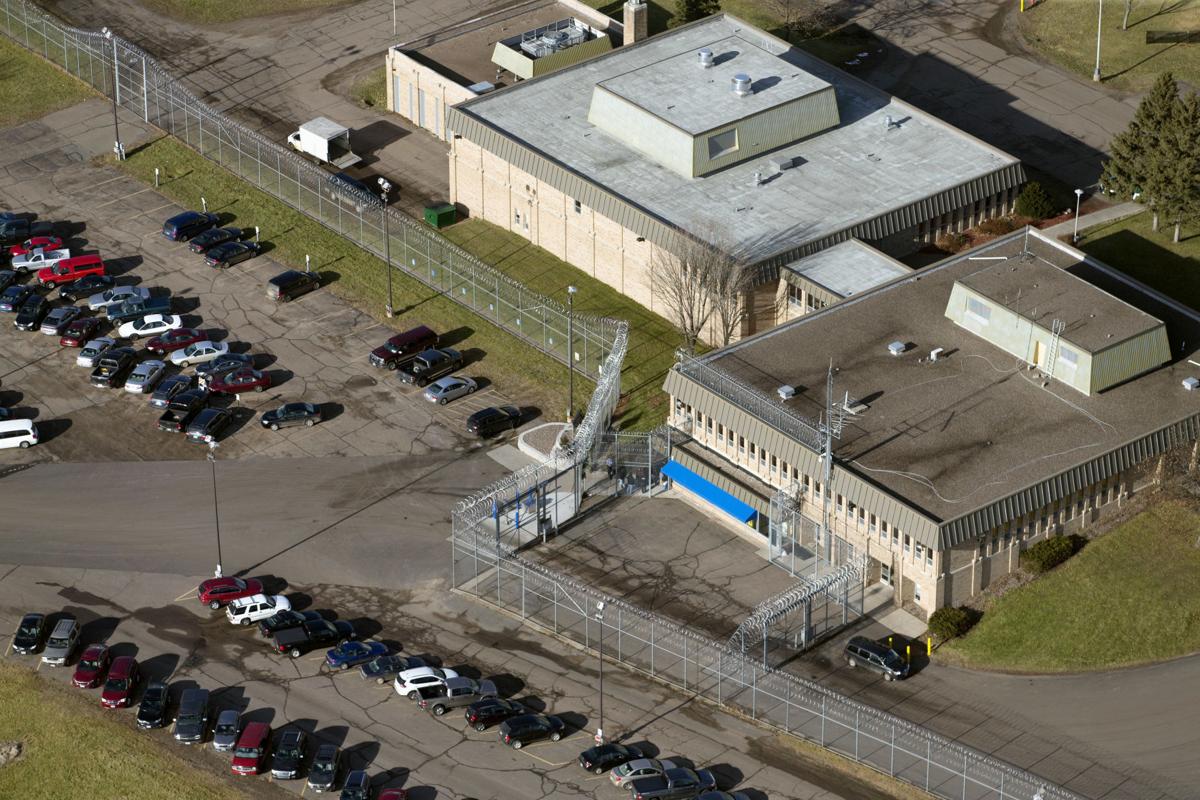 Wisconsin leaders are on track to blow past the July 1 statutory deadline they set for themselves to shutter the state's two youth prisons. And less than two months out from that end date, there's seemingly no bipartisan plan to push back the time frame.
At this point, pulling off the closure of northern Wisconsin's Lincoln Hills and Copper Lake would be contingent on building or expanding a series of county- and state-run facilities within the next 56 days — a task officials agree is unworkable.
"It's certainly not going to close in two months," the co-chair of the Legislature's powerful budget committee, Rep. Mark Born, R-Beaver Dam, told reporters Thursday.
The push to close the state's troubled youth prisons has been marred by previously blown deadlines, ballooning budgets, legislative leaders' refusal to provide necessary funding for alternative sites, county officials' decision to pull out of the replacement process and more.
All of that means after July 1, Lincoln Hills and Copper Lake will all but certainly remain open — a reality that directly defies what's written in state statute.
Still, Democratic Gov. Tony Evers and lawmakers don't appear to be rushing to reach an agreement to alter that timeline. Evers told reporters last week he's "not sure we need additional legislation" to push it back, as he called on legislators to adopt the juvenile justice overhaul he proposed in his budget, a framework the Joint Finance Committee stripped from the plan Thursday.
Lawmakers also did away with Evers' efforts to repeal the July 1 deadline to close the two prisons; under his budget proposal, those would have closed after replacement facilities had been secured.
Rep. Michael Schraa, R-Oshkosh, co-author of the original bipartisan bill to close the youth prisons, said in an interview he's still committed to closing the state's youth prisons but he doesn't anticipate lawmakers would add another 18 months to the timeline, a period he said would potentially give the state enough time to wrap up the transition.
"I still think that we can get something done," he said. "It's not going to happen by July 1 and I do not see any appetite in our caucus for extending that date. I'm not saying it won't, that it can't happen, but I think there would have to be a serious conversation between the governor and the speaker and the majority leader of the Senate."
Progress on Mendota expansion
Despite the apparent lack of interest to extend the statutory deadline, lawmakers on Thursday showed support for expanding Dane County's Mendota Juvenile Treatment Center, a step that's crucial to the state's existing multi-pronged approach to replace Lincoln Hills and Copper Lake.
Department of Health Services Secretary Karen Timberlake praised the vote as "an important first step towards reforming our juvenile justice system and closing Lincoln Hills and Copper Lake Schools."
"DHS, the Governor, and the entire administration remain committed to returning juveniles closer to home and closing Lincoln Hills," she added.
Asked whether closing Copper Lake as part of this vote was possible, Born said that hadn't yet been discussed, though he expected conversations would unfold between DOC and Department of Children and Families officials.
Despite the green-lighting of the Mendota expansion, progress on the other replacement facilities has largely stalled. Lawmakers last year declined to move forward with state-run locations for more severe youth offenders, known as Type 1s. And as for the county-run facilities, known as secure residential care centers, three of the four localities that had planned to build or expand existing sites have pulled out.
Commitment to closure
With only Racine County moving forward now with its planned replacement site, just a portion of the $100 million in bonding authority the Legislature's Joint Finance Committee previously OK'd to fund each of the four counties' plans is being used.
Schraa said the remaining dollars could be used to fund a Type 1 facility in the southern part of the state. Evers' budget proposed to nix Type 1s completely, as part of a broader push to eliminate the so-called "serious juvenile offender" program for youth that have committed certain crimes. But that plan was swiftly panned by Republican legislative leaders after the budget's release.
After Racine County and the first Type 1 are completed, Schraa said counties' confidence in the state's commitment to the effort would be bolstered, and he predicted at that point it could also be easier to secure additional funds as needed from lawmakers.
Brown, Dane and Milwaukee counties last summer all pulled out of the process to build or expand secure residential care centers.
Schraa also hopes to see some extra tens of millions approved in bonding in a future budget for a second Type 1 site and extra county-run ones.
"There's still enough money left over to do this without budgeting anything in this budget," he said, later adding: "I still have confidence that we can get a Type 1 built, we can have Racine up and running ..."