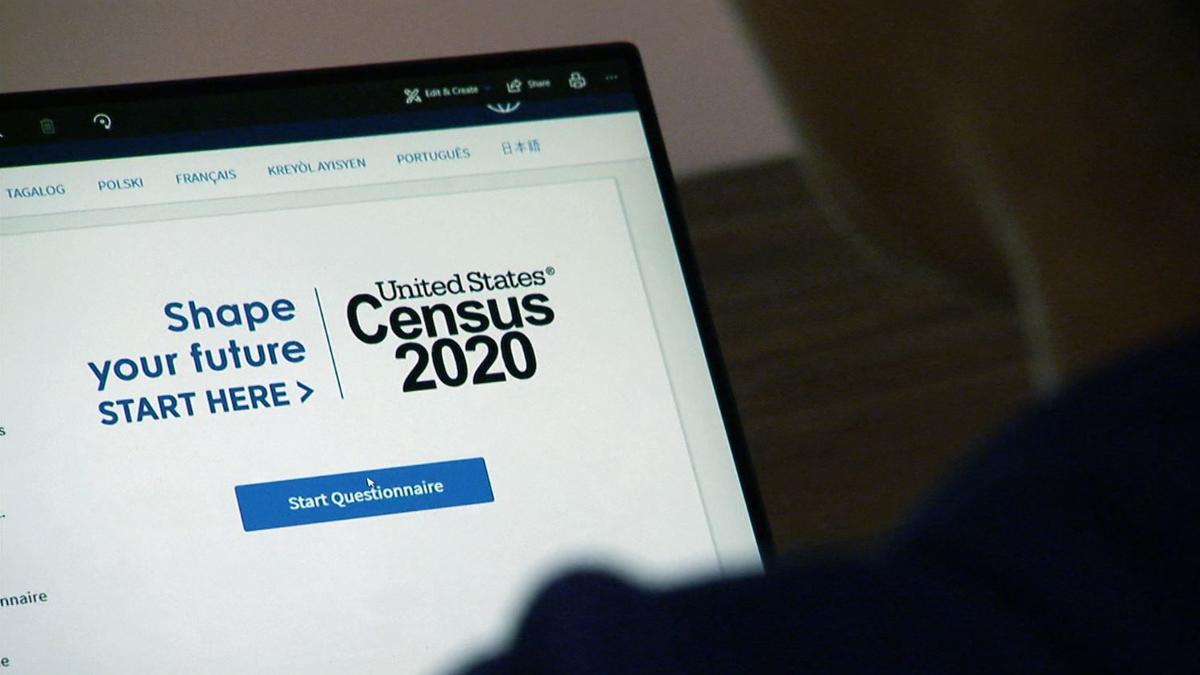 The size of Wisconsin's Congressional delegation remains unchanged after some 2020 Census results were released Monday. Meanwhile Census data leaves Illinois, Michigan and Ohio each with one fewer House seat going forward.
Although it'll be months until the full results of the decennial survey will be available, condensing states' timelines for creating new legislative district boundaries ahead of the 2022 elections, the initial federal figures guarantee Wisconsin is one of 37 states that won't lose or gain a House district or change its electoral college vote total this time around.
Nationally, many of the changes were concentrated in the southern and western parts of the country. California, one of seven states to lose seats, shed its first House seat since it joined the Union in 1850, while Texas, Florida, Colorado and three other states all gained at least one.
U.S. Census Bureau acting director Ron Jarmin told reporters during a news conference the latest results show a continued trend "in the number of congressional seats for the south and west and a loss of congressional seats for the north, northeast and Midwest."
"Overall, the effect of the official 2020 census population counts on congressional apportionment is a shift of seven seats, among 13 states, which is the smallest number of seats shifting among the states in any decade (since 1941)," he added.
With seats in the House capped at 435 among all 50 states, each round of census data is an opportunity to reshuffle representation totals, giving more to areas that had seen a growth in residents in the previous decade compared to slower-growing or declining-population states.
Wisconsin saw a 3.6% increase in its population (to 5.89 million) between 2010 and 2020, a percentage that is in line with the Midwest's 3.1% growth rate. Still, the region is the slowest-growing region of the country, while the national population grew 7.4% over that period.
Despite that growth, census watchers like UW-Milwaukee professor Margo Anderson anticipate the state is on track to lose its eighth House seat in the coming decades.
"It's about relative population change," she said. "It doesn't matter what happens in Wisconsin if in fact population growth is greater someplace else, which is counterintuitive."
Historically, losing seats in Wisconsin has been "a long, slow process," Anderson said in an interview Monday. Though the state had 11 House members by 1900, that dropped to 10 in 1930, nine in 1970 and eight in 2000.
"We know nothing's going to happen in this decade, so it'll be at the earliest 30 years, potentially 40 years, before the issue sort of (rises) again in state politics," she said.
While Wisconsin's total number of House seats won't change, the boundaries of the eight existing districts will be tweaked to reflect population differences.
"By law, each congressional district should have roughly the same number of people, so that each person's vote carries equal weight," Pew Research Center senior writer/editor D'Vera Cohn wrote in an email. "The politicians or commissions that redraw the lines will have to take those neighborhood-level changes into account when the Census Bureau releases detailed local statistics later this year."
Local data expected in fall

As statewide counts were released, municipalities and counties continue to wait before receiving local counts of population. This set of data will include demographic information — including population numbers by race, ethnicity and voting age — that will inform local redistricting efforts and funding that local communities could receive from the federal government.  
The U.S. Census Bureau is expected to release this information to all 50 states as a part of its redistricting data by Sept. 30.
"We're anxiously awaiting it," Dane County planning development director Todd Violante said.
Violante said planning for redistricting will be on the "near term horizon" when the local data is released, and residents can expect their local government to update comprehensive plans as planners can make updated land use projections.  
City planner Brian Grady is also looking forward to accessing the data.
"The decennial census data is some of the best data that we have and have access to in terms of city decisions on projects, on funding things," Grady said. "We've been anxiously waiting for the data as well."
Carrie Davis, the democracy program director with the Joyce Foundation, characterized the second round of data — called block level data — as the Lego pieces that states and local governments need to do their redistricting.   
The goal of the U.S. Census Bureau is "to count everyone once, only once, and in the right place." But no census is perfect, and the past year was incredibly challenging.
Davis highlighted the unique circumstances in which the country's 24th census took place. Not only did the coronavirus pandemic push back results and make in-person survey collection difficult, it was also the first time respondents could take the census online and by phone. Additionally, natural disasters such as wildfires affected the count.
"There were a lot of unusual circumstances this census, and I think everybody is kind of analyzing that," Davis said.
For the first time ever, the U.S. Census bureau is releasing a number of data quality indicators that will provide information on the status of addresses in the census and how the bureau resolved addresses across each of the data collection modes.
Also, the bureau is conducting its post-enumeration survey to estimate how many people could have been missed and rates of overcounting and undercounting among racial and ethnic groups.
"While no census is perfect, we are confident that today's 2020 census results meet our high quality standards," Jarmin said. "Despite all the challenges of the pandemic the completeness and accuracy of these first 2020 results are comparable with recent censuses."