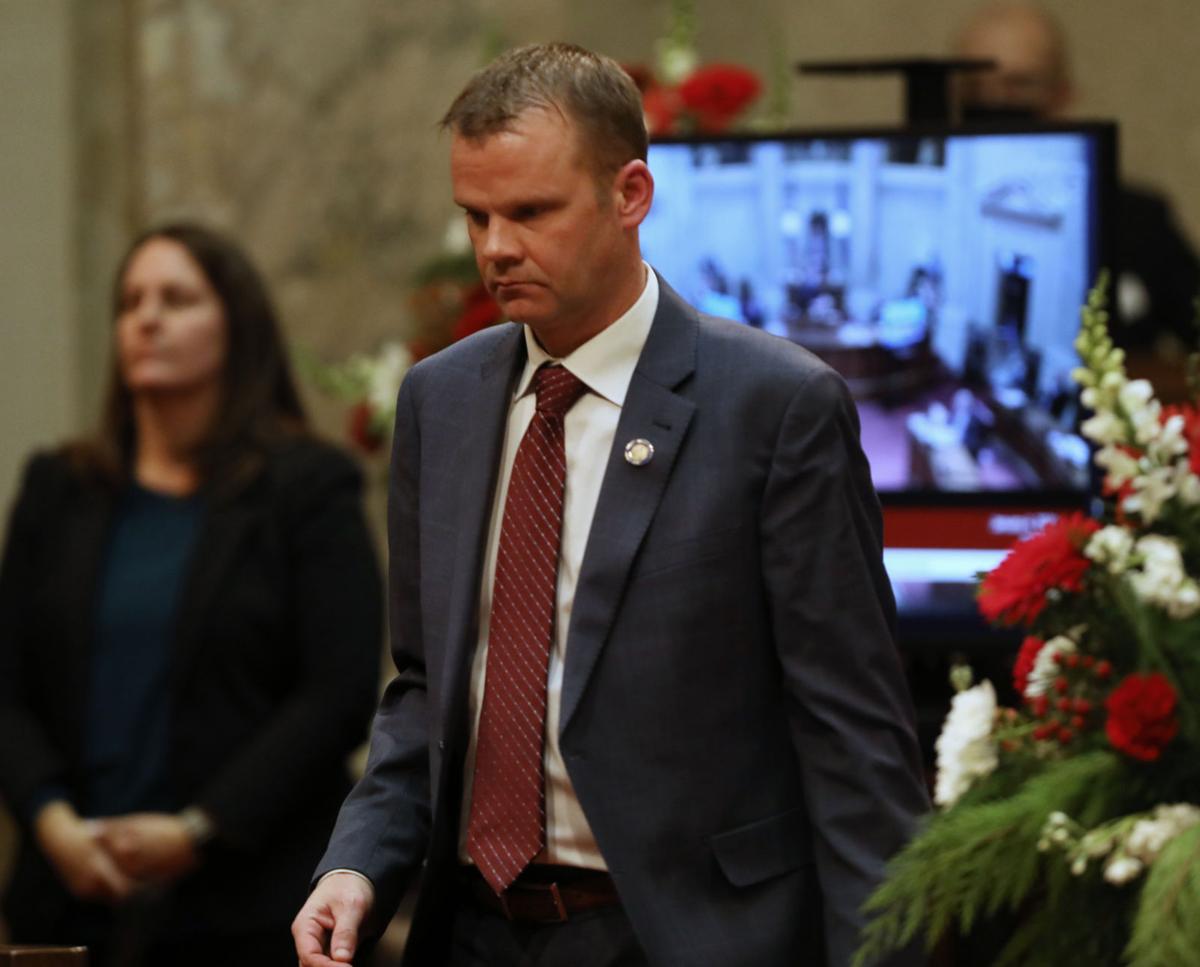 Wisconsin Senate Republicans released a new COVID-19 response plan Monday that nixes some of the more contentious items their Assembly counterparts have pushed for, as lawmakers worked to finalize a bill Democratic Gov. Tony Evers would sign.
The new proposal, set to be voted on later Monday by the Senate Organization Committee, tosses out past provisions that would bar mandatory vaccinations against the virus as a condition of employment and require districts looking to maintain virtual instruction to get their school boards' approval.
But the new framework also retains provisions that have raised concerns for Democrats, including measures to provide liability protection for businesses, associations, schools, employers, workers and others tied to any COVID-19-related claims.
The language was unveiled Monday as a substitute amendment to Assembly Bill 1, which cleared the Assembly last week on partisan lines. Its release came ahead of a Senate public hearing and executive session where members would vote to approve the plan, clearing the way for a floor vote later this week.
"What we're looking to do in the Senate is find a bill, and this is our goal all along, that we're confident the governor will sign, so that that way we can get that bill done for the state of Wisconsin," he said.
Evers signaled his disapproval of Assembly Republicans' COVID plan, the basis for the Senate Republicans' proposal, which cleared the lower chamber on a party-line vote last week.
While Assembly Speaker Robin Vos in the opening week of session assured his members that his plan had the support of Republicans in both chambers, it became clear ahead of the floor vote that Senate GOP members weren't on board.
Vos, R-Rochester, sought to address some of those concerns with an amendment on the floor, but Senate leadership announced a day later plans to go forward with a substitute amendment. 
Their new plan includes a number of changes to the original bill. For example, it removed language that would give students who are looking to open enroll out of their home school districts more flexibility in doing so for this school year and the next one. 
Further, it wouldn't give the Legislature oversight of the distribution of federal funds that are allocated to Wisconsin related to combating COVID-19. Under current law, the governor is mostly able to unilaterally direct the funds to programs of his choosing.
Nor would it prevent the Department of Health Services and local health officials from barring gatherings in places of worship or curb the authority of local health officials to respond to the pandemic. The latter is something Assembly Republicans attempted to address in their amendment last week, which would have allowed a local health official's initial order to only last up to two business days, unless the local governing body voted to extend it up to 14 days.
The new Senate language also kept many other provisions, such as a move to extend the state's suspension of its one-week waiting period for unemployment benefits to March 14 (something Evers looked to extend until July 3); cover COVID vaccinations under the SeniorCare program for elderly individuals; and allow the Joint Finance Committee to transfer up to $100 million in certain appropriations for COVID expenses.
While the bill was originally scheduled to get a hearing and vote before the Senate Finance Committee Monday, it was instead referred to the Senate Organization Committee. The full Senate could be on the floor as early as Tuesday.