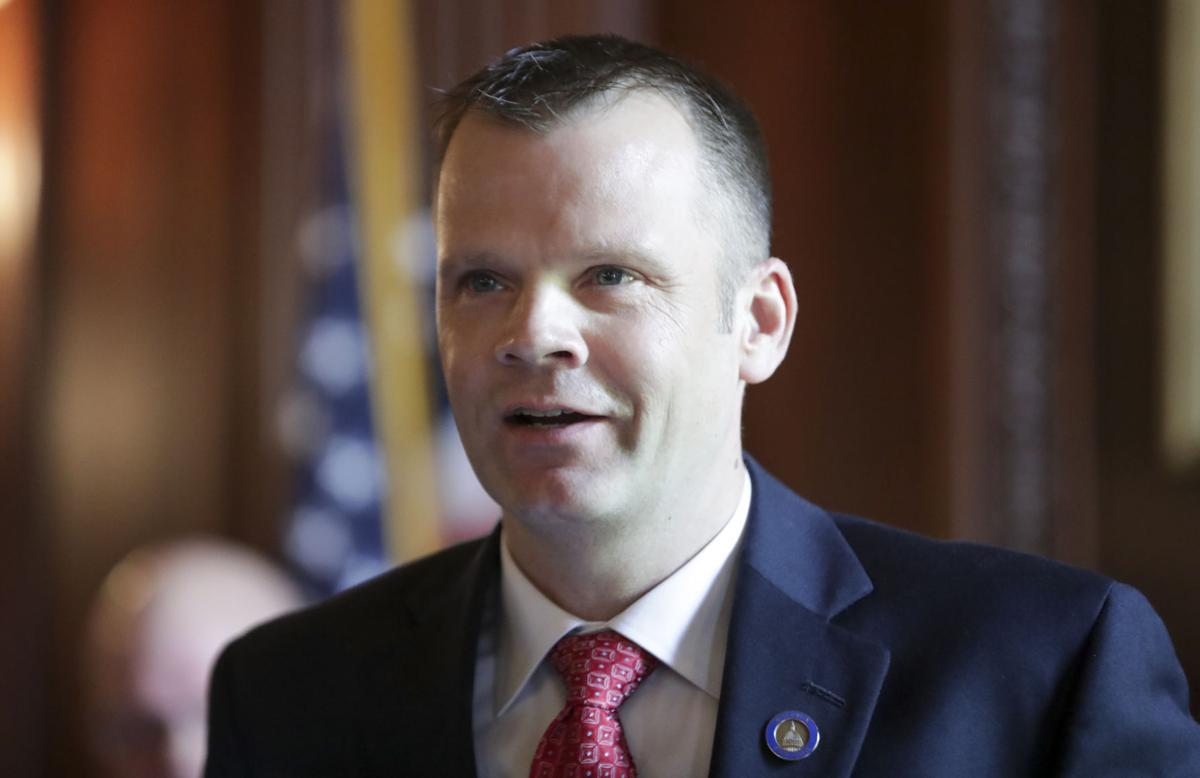 With their former majority leader now a congressman-elect, Wisconsin Senate Republicans voted Thursday to name Devin LeMahieu the new head of their caucus following an election that increased their hold on the chamber by two seats. 
The Oostburg Republican, who was first elected to the Senate in 2014, succeeded Scott Fitzgerald, R-Juneau, for the top job, after Fitzgerald handily won election to the Milwaukee-area 5th Congressional District this week, opening up the position he's held for about a decade. 
LeMahieu, who beat former Senate President Roger Roth, R-Appleton, for the role in a closed-caucus vote Thursday afternoon, said in a statement the Senate needs "a strong and unified team in order to accomplish what is best for Wisconsin." 
"We have a difficult road ahead," he said, adding he'll be talking with Senate Republicans over the next few weeks to discuss legislative priorities. 
Republicans also elected Sen. Chris Kapenga, R-Delafield, Senate president. The Delafield lawmaker was unopposed, after Sen. Alberta Darling withdrew her name from consideration following the majority leader vote, according to her office. 
Darling, R-River Hills, was a top target for Democrats this cycle given her suburban Milwaukee district, through the longtime lawmaker and co-chair of the Legislature's powerful budget committee won re-election by more than 8 percentage points, according to unofficial results.  
Kapenga, who was first elected to the Senate in a July 2015 special election, pledged in a statement to "continue to push for limited government, lower taxes, and deliver meaningful results for the people of Wisconsin."
"The people of Wisconsin see that our reforms are working," he said. 
In a chamber that often finds itself at-odds with Democratic Gov. Tony Evers, the new leadership will face an upcoming budget cycle likely to be defined by tough spending decisions amid the COVID-19 pandemic.
Meanwhile, Sen. Pat Testin, R-Stevens Point, was elected president pro tempore; Sen. Dan Feyen, R-Fond du Lac, and Sen. Van Waggaard, R-Racine, won their re-elections for assistant majority leader and caucus chair, respectively; and Sen. Kathy Bernier, R-Lake Hallie, became caucus vice-chair, according to WisPolitics.com.
On the Democratic side, senators in April chose Janet Bewley to succeed former Minority Leader Jennifer Shilling, after she stepped down and announced she wouldn't be seeking re-election. Democrats are tentatively planning to hold their leadership elections on Tuesday, a Bewley aide said, and Bewley is planning to run for the position again.
Both parties' leadership races come after Republicans won seats this week, but fell short of flipping the three districts needed to gain the two-thirds votes necessary to override Evers' vetoes. 
The results leave Republicans poised to return to the Senate come January with 21 seats to Democrats' 12, which WisPolitics.com reported Wednesday would be the largest majority for either party's caucus since the 1970s.
The two districts Republicans picked up were Sen. Patty Schachtner's 10th Senate District (with a margin of 20 percentage points) and the open 30th in northeastern Wisconsin, left vacant by Sen. Dave Hansen's retirement (a 10-point margin). 
Sign-up here for the Campaign Notes newsletter to get important Wisconsin politics updates in your inbox each Thursday, now through Election Day.