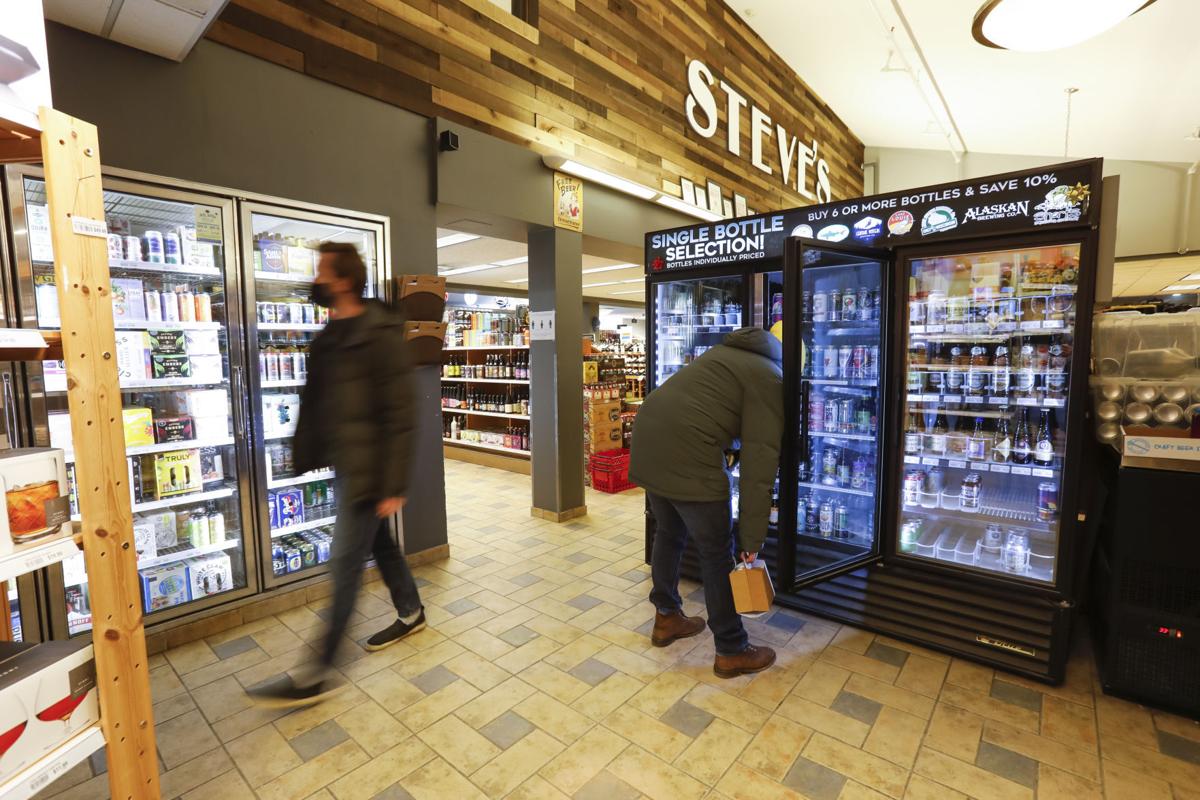 Bills aiming to boost access to alcohol in Wisconsin are already flowing through the legislative process in the opening weeks of the new session.
Though two of those measures were introduced in prior sessions and didn't clear the Legislature, authors of the legislation said each of the proposals would provide needed assistance to bars, retailers and others especially amid the ongoing COVID-19 crisis.
"COVID-19 has expedited the need for these types of reforms," said Rep. Gary Tauchen, R-Bonduel, who introduced the bills to legalize delivery and order alcohol online and pick it up in a designated parking area of a store.
While many of those who testified at the hearing agreed, George Klaetsch of the Distilled Spirits Council of the United States, who supports the cocktails-to-go and home delivery bills, argued the efforts were late in coming.
"In all due honesty and candor, they're somewhat belated," he said of the two bills. "For about a year, the individuals that have just spoken have been suffering and that's why it is very important that there is a sense of urgency for these types of bills to be passed and moved." 
Still others urged lawmakers to proceed with caution. Julia Sherman, project coordinator for the Wisconsin Alcohol Policy Project, noted the legislation, when taken together, "dramatically expand the availability of alcohol in Wisconsin, and are likely to increase binge drinking in this area."
"Looking at these three specific bills, they're not in relation to the pandemic because they are all permanent," she said. "If they had a sunset date ... it would be easier to look at these a little more benignly, but these are permanent changes in Wisconsin's law."
It's unclear to what extent each bill may be amended as the legislative process unfolds. The Senate Government Operations, Legal Review and Consumer Protection Committee, which held the hearing on them Thursday, hasn't yet indicated when the panel would convene again to vote on the trio.
Here's a breakdown of each of the bills:
Cocktails-to-go
The legislation, similar to measures already in place in more than 30 states, would allow bars and restaurants with a Class B license to sell wine and spirits on premise, enabling them to sell mixed drinks and glasses of wine in to-go containers.
The containers would then be closed with a tamper-evidence seal that bill authors Sen. Mary Felzkowski, R-Tomahawk, and Rep. David Steffen, R-Howard, said Thursday would essentially amount to tape, though a specific type isn't stipulated in the text.
During the hearing, Wisconsin Brewers Guild executive director Mike Garthwaite asked lawmakers to consider amending the legislation to add in what he called a "technical correction" to allow growlers to be refilled at breweries, among other things.
But Felzkowski dismissed the idea, saying this isn't "really the place" to resolve that issue but added she'd be willing to draft it as standalone legislation.
Registered in support of the bill, according to the state's Eye on Lobbying website, are eight organizations including the Wisconsin Restaurant Association, Wisconsin Hotel and Lodging Association, Wisconsin Craft Beverage Coalition, Wine Institute and Tavern League. Both the Grocers Association and Public Health Association are not in favor of it, while a handful of others are neither backing it nor against it. 
Home delivery
Previously introduced in 2019, Tauchen has brought back a bill this session to allow alcohol beverage retailers to deliver purchases straight to their customers.
Under the legislation, retailers could sell alcohol beverages online or over the phone, and then bring them to the customer's home or work with a third-party delivery service to do so. Right now, those retailers are only allowed to complete face-to-face sales at the establishment.
The purchase must be paid for when the order is made, and customers must be at least 21 and not intoxicated.
The way the bill is currently written, the third-party vendor would be held liable if alcohol is transferred to someone under 21. Only businesses that derive less than half their revenue from delivering alcohol would be able to do so.
Sen. Duey Stroebel, R-Cedarburg, who co-authored this bill and the "click-and-collect" one, told committee members Thursday that the proposals wouldn't override local ordinances surrounding the purchase of alcoholic beverages.
But, he added, it's possible that deliveries of these alcoholic beverages could occur after 9 p.m., for example, when local ordinances may no longer allow the sale of those beverages.
"So that's something that we probably need to discuss a little further here and get figured out and make sure all stakeholders are in agreement with that," he said.
The Wisconsin Tavern League is among those against the measure, per the Eye on Lobbying site, though the group in early 2020 called for allowing lawmakers to give restaurants and bars the ability to deliver alcohol to people staying in their homes.
In 2019, the Tavern League also opposed the home delivery bill. 
Meanwhile, the Grocers Association supports the measure because, according to a written statement filed online, it would allow "all alcohol retailers the same opportunities to deliver alcohol."
'Click and collect'
Tauchen's second revitalized bill aims to make it legal statewide to purchase alcohol online or over the phone and pick it up in a parking lot.
Under the legislation, municipalities would be barred from adopting ordinances that impose additional restrictions on those sales, apparently overriding the city's existing ordinance if passed.
"This bill unfortunately removes from municipalities the ability to adopt regulations to address unique local concerns or unusual circumstances associated with remote sales of alcohol beverages," deputy director Curt Witynski wrote. "Such a prohibition on local authority is unnecessary and goes too far."
But owner of Madison's Table Wine, Molly Moran, said the changes would help business owners operate under "very confusing" state law surrounding alcohol pickup.
"As someone who's had to navigate what's legal in Madison versus what's legal in the state, it's very confusing, and knowing that it could just be done away with where everybody would be clear on what's allowed and what's not would go a long way, which I think we can all use right now," she said.
Also in opposition to the measure are the Tavern League, Wisconsin Beer Distributors Association and Public Health Association. Seven organizations have registered their support of it, including the Wisconsin Restaurant Association, Walmart, Kwik Trip and New Glarus Brewing.