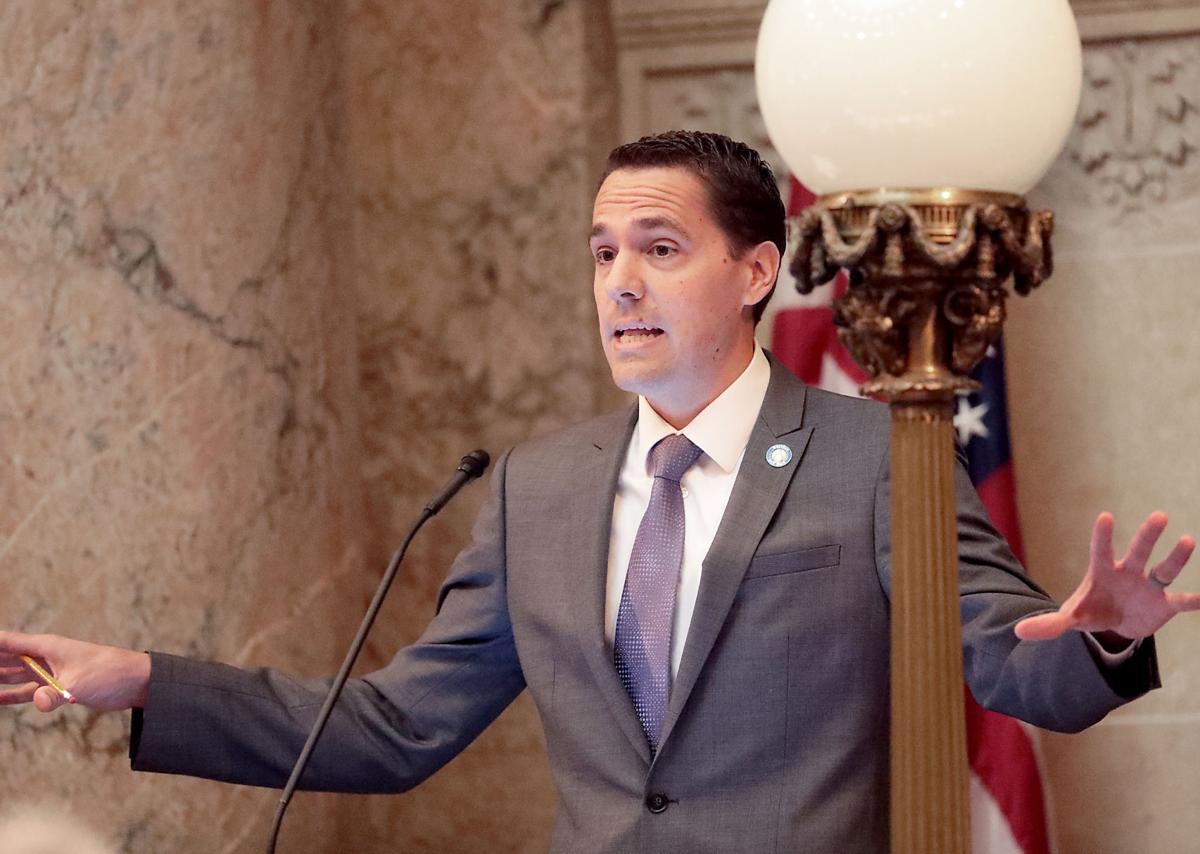 Three away seats from a Republican veto-proof majority, leaders of both parties went back-and-forth Thursday over the possibility of picking up districts in an election year shaped by a polarizing environment. 
Optimistic about potential gains, Senate President Roger Roth said he's tying Republicans' chances of picking up seats to the outcome of the race at the top of the ticket.
"Looking at where we're at right now in those three seats, I do think the presidential campaign is weighing heavily on our races here," the Appleton Republican said at a WisPolitics.com virtual event. "That being said, if President Trump wins the state of Wisconsin I do believe we'll have a veto-proof majority."
But Minority Leader Janet Bewley, D-Mason, pushed back on that outlook, saying there's no way Republicans would secure the seats. She characterized Trump's presidency "as a deadweight" that's "dragging down their candidates."
"'We'll get the veto-proof majority,' I mean what is he going to say? 'No, I don't think we'll get it'? I understand that that's what he would say but no, that's not going to happen," Bewley said of Roth.   
This year in the Senate, the focus has been on three key races that Republicans regard as their most winnable opportunities, victories that would secure the majority they need to be able to override any of Democratic Gov. Tony Evers' vetoes. 
Assembly Republicans are also three seats away from a two-thirds majority, but Speaker Robin Vos last month gave his party a one-in-three chance of winning them due to the political climate. 
For Senate Republicans, one of the best shots they have is in the 10th Senate District. Democratic Sen. Patty Schachtner won the seat in a 2018 special election, but Trump carried the district by 17 points four years ago. Despite that, Bewley said she believed Shachtner, who she called "the perfect candidate," would be able to win re-election.
"Talk about fitting your district, she's a pro-choice bear hunter," Bewley added. "I mean, you're not going to find anyone who matches her district." 
But Roth said Republicans "feel really good about that race" and how well the GOP challenger, Rep. Rob Stafsholdt, matches "the sporting culture of that district and the hunting culture of that district." 
Republicans are also eyeing the open 30th Senate District covering Green Bay and northeastern Wisconsin, an area Roth said "has always eluded us," as well as the open 32nd Senate District in the La Crosse area, formerly held by Jennifer Shilling, the ex-minority leader who left the Legislature earlier this year. 
Meanwhile, Bewley is keeping watch on River Hills Republican Sen. Alberta Darling's 8th Senate District north of Milwaukee, where she said Democrats "are seeing a true, true possibility of getting that seat." 
"That district is almost a poster for the Republican suburban woman who is just turned off and wants to be able to claim a vote that she can be proud of," she said.  
But Roth, who called Darling the "iron lady of the state Senate," said her Democratic challenger — Glendale resident and substitute teacher Neal Plotkin — is "the wrong candidate" to encourage female college-educated voters to support him. 
"I know that this is a race just because of its location in the suburbs that garners a lot of attention," he added. 
Bewley also pointed to the 24th Senate District, where Stevens Point Republican Sen. Pat Testin is seeking re-election, saying "it is becoming even more and more possible." The district, which Bewley called "competitive," was previously held by Democratic Sen. Julie Lassa, though Testin unseated her four years ago. 
Roth was confident in Testin's re-election chances, saying: "I'm telling you that Pat Testin is going to win his re-election."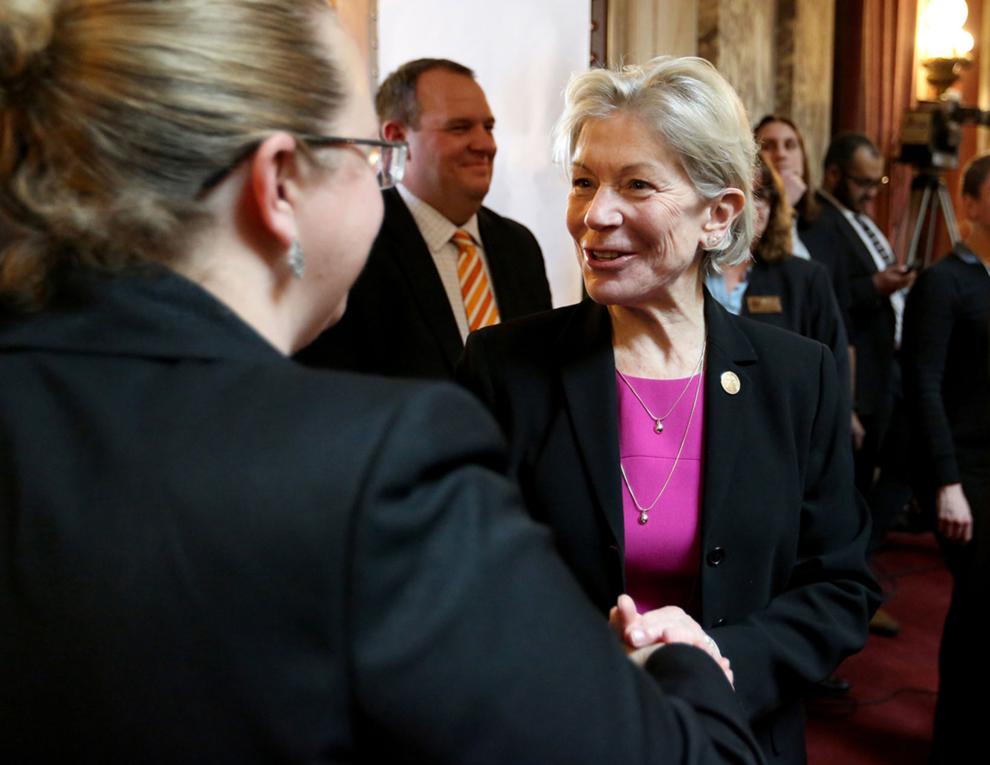 Potential lame-duck session 
The Senate could convene post-election to take up bills that have been awaiting action for months from the chamber, Roth said, including one seeking to drive down prescription drug costs. 
But Roth didn't say whether Republicans would vote to reject Evers' mask mandate and third public health emergency declaration if they were to meet, as fellow Republican Sen. Van Wanggaard recently told the Milwaukee Journal Sentinel they would. 
The meeting would occur to finish up regular session business, consisting of more than 100 Assembly-passed bills the Senate had intended to take up during its March session day, which was cancelled because of the COVID-19 crisis, Roth said.
But he cautioned that the decision about convening wouldn't be made until after the election and new leadership is chosen on Nov. 5. 
"When those decisions are made, that leadership team will look and assess that, but if it were just up to me, I would like to see a way where we can come in and do some of those prior to the start of next session," he said. 
Bewley, though, noted senators "can go to the floor anytime." 
"There are very good bills waiting to be passed that could have been passed in April," she said. "We could just go to the floor … There's many, many other bipartisan bills, important bipartisan bills that are waiting to be passed that are just put to the side."
Sign-up here for the Campaign Notes newsletter to get important Wisconsin politics updates in your inbox each Thursday, now through Election Day.