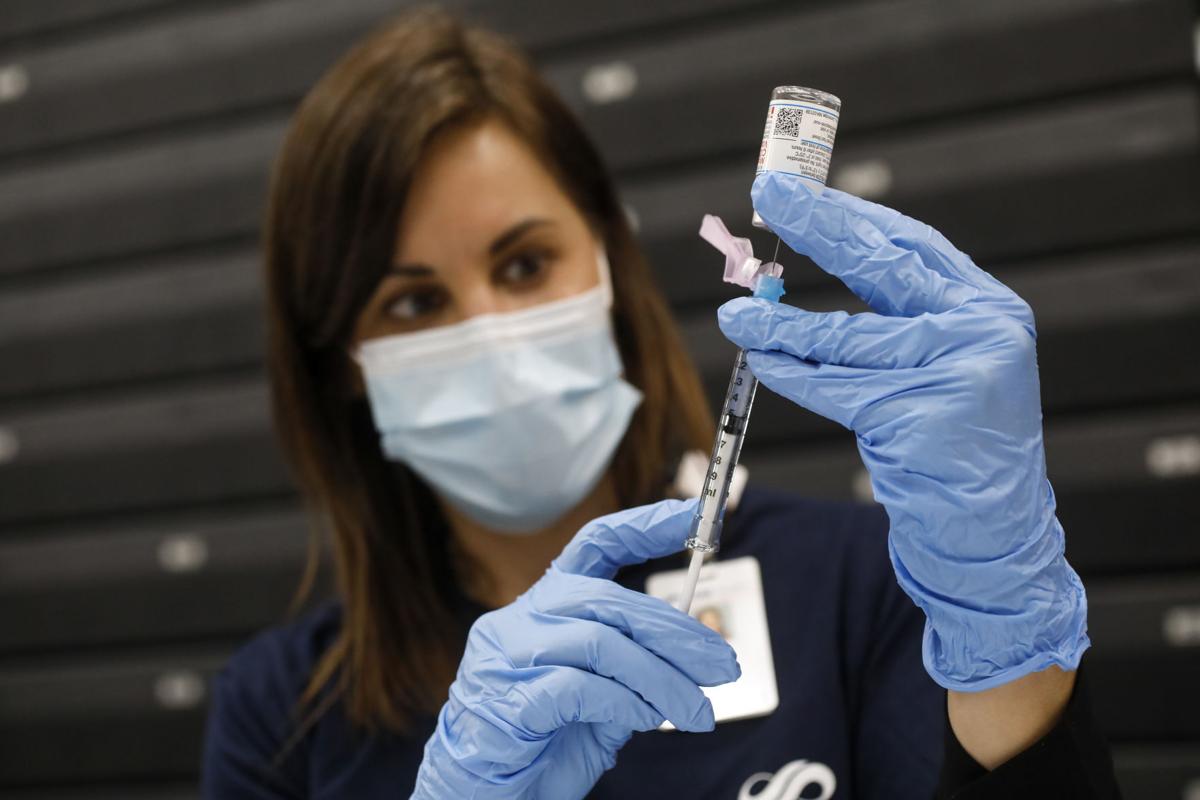 Republican lawmakers in Wisconsin are exploring various avenues to prevent companies, the state or other governmental entities from requiring individuals to show proof that they've received the COVID-19 vaccine to enter buildings or businesses in Wisconsin.
The trio of bill drafts unveiled Thursday mark a pre-emptive strike against early moves from President Joe Biden's administration and the private sector to develop so-called "vaccine passports" that would serve as evidence that someone has full protection against the virus.
With the circulation of the different efforts, Wisconsin Republicans are stepping into what's already shaping up to be a charged national fight, something The Washington Post recently described as "a new front in the pandemic culture wars."
In Wisconsin, the bill drafts range from broad and sweeping — aiming to bar the need for vaccine certifications to gain access to businesses, public places and modes of transportation — to more targeted measures.
The broadest push thus far comes from Reps. Tyler August, of Lake Geneva, and Treig Pronschinske, of Mondovi. The two wrote in a co-sponsorship memo Thursday the vaccine passports "would be another effort by the government to mandate compliance (of) the vaccination (to) the public."
"While Wisconsin is on the pathway to returning to normal, government officials on the state and national levels continue to look for ways to restrict individual freedoms," they wrote.
Specifically, the language would prevent any mandates that individuals seeking state or governmental services, looking to gain access to a building, or aiming to participate in any government function show that they have been vaccinated against the coronavirus.
It appears the language would apply to schools, the University of Wisconsin System and government-run nursing homes, to name a few.
The second part of the draft targets businesses more broadly. It would bar individuals, firms, partnerships, corporations, associations and legal entities operating in the state from compelling a person to show they've been vaccinated as a condition of receiving services, doing business, accessing buildings or participating in non-private functions.
Sen. Jon Erpenbach, D-West Point, a member of the chamber's Health Committee, said in an interview the legislation is "kind of a microcosm of the debate over the entire pandemic."
"It just gets down to the whole debate of mask, no mask, is COVID real, is COVID not real," he said.
He also questioned the legality of such sweeping prohibitions, adding: "These blanket pieces of legislation tend to not go anywhere."
Another bill draft, from Rep. Gae Magnafici, looks to specifically bar private businesses from discriminating against clients or customers due to their vaccination record. That legislation isn't specifically tied to COVID-19; rather, it relates to "whether the person has received  any  vaccine  or  is  able  to  show  proof  of  having  received  any vaccine," per the text.
"This is a common sense anti-discrimination law aimed at protecting those who cannot receive the vaccine or who have not yet received access," the Dresser Republican said in a statement.
Meanwhile, a third bill from Republican Sen. Rob Stafsholt, of New Richmond, takes a slightly different approach. The bill would forbid state and governmental entities from discriminating against individuals on the basis of whether they had received a COVID-19 vaccine.
"This legislation is about preventing government overreach," he wrote in his co-sponsorship memo.
Republican lawmakers in previously passed legislation have sought to bar health officials from mandating COVID-19 vaccines and curb virus-related restrictions on places of worship, as well as direct Gov. Tony Evers to create a plan for all state employees to return to work in-person.
Evers vetoed that final measure last week. The other two proposals were included in a broader COVID relief bill that he rejected in February.