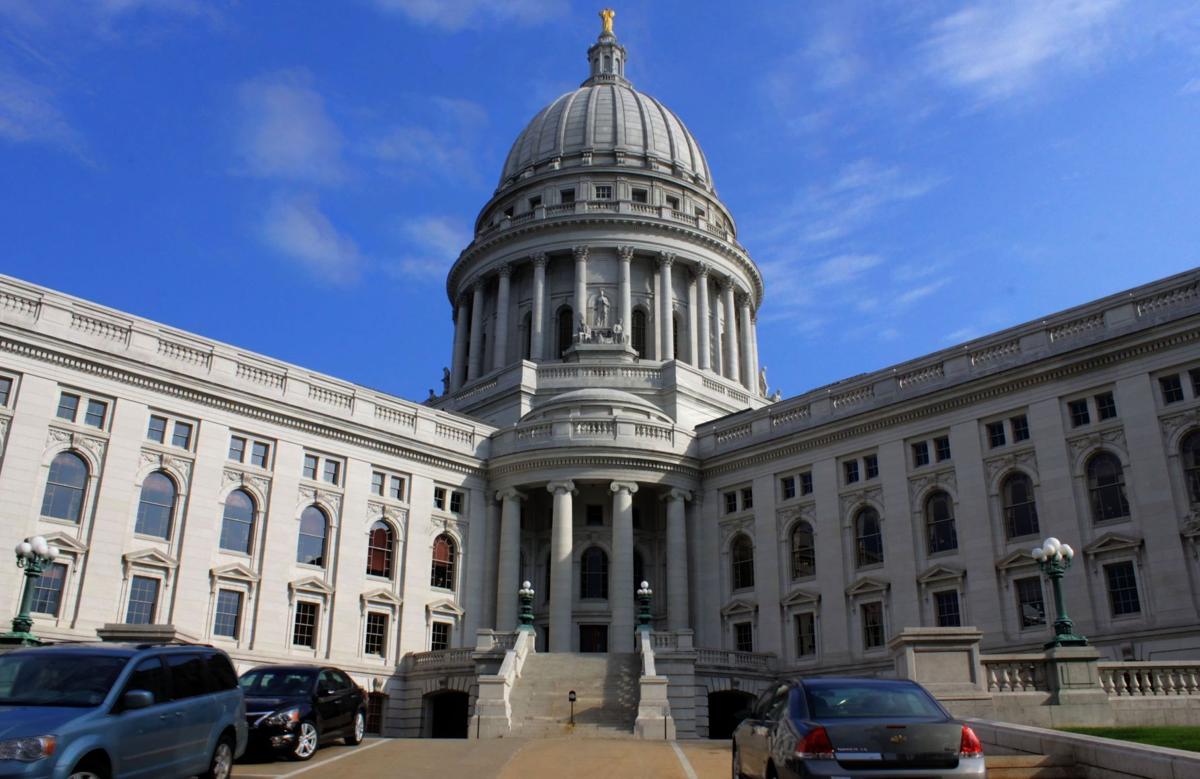 Republican legislators on Tuesday approved a joint resolution that proclaims changes to the Wisconsin's legislative and congressional districts should be minimal — a sea change from their approach to redistricting 10 years ago.
The resolution, which was approved along party lines in both chambers of the Legislature, declares that the new maps should "retain as much as possible the core of existing districts."
The measure passed the state Senate 19-12 and the Assembly 60-38.
A decade ago, Republicans moved more than 2 million voters into new districts to maximize their advantage in the Legislature. Now, the resolution suggests, they want to protect those districts and their majorities.
The declaration from Republicans also says that the districts should be contiguous, compact and "respect and maintain whole communities of interest where practicable," among other things.
Gov. Tony Evers will have the opportunity to veto the maps drawn by Republican lawmakers later this fall, an almost certainty as he and other Democrats have decried the current districts due to their extreme partisan gerrymander.
"The current maps are inadequate," Evers said during a press conference at the World Dairy Expo on Tuesday. "To base our decision making on that inadequacy would be not doing the people's work."
Assembly Minority Leader Gordon Hintz, D-Oshkosh, also offered sharp criticism of Republicans' proposal. Speaking at the Capitol Tuesday, he said the joint resolution is a "disingenuous and hypocritical redistricting resolution that, make no doubt about it, is aimed at preserving our current, gerrymandered maps and extending Republicans' manipulated maps for another decade."
"The idea that we would endorse the existing maps is the opposite of what elected officials who believe in democracy should be doing in terms of a starting point," he said.
Speaking from the Senate floor, Sen. Jeff Smith, D-Eau Claire, said "only competitive districts will determine the quality of the candidates."
"This resolution to bake in your party's gerrymandered maps is disheartening at best," he said, adding that "gerrymandered maps make life easier" for politicians, who can become lazy and unaccountable when they don't face tough election challenges.
Sen. Kathy Bernier, R-Chippewa Falls, fired back, saying that she and her Republican colleagues "don't take anyone for granted. We do not get lazy, and we are not unaccountable."
Shortly after floor debate ended, Senate Republicans forged ahead and passed the resolution. 
"This resolution is a perfect reminder why we, and the people of Wisconsin, will not and cannot trust the majority party when it comes to redistricting in our state," said Rep. Mark Spreitzer, D-Beloit, from the Assembly floor, where Democrats also bashed the measure.
About an hour after their colleagues in the state Senate approved the measure, Assembly Republicans passed the resolution.
Litigation over reapportionment is already ongoing. There are two lawsuits currently being heard, a consolidated suit before a federal three-judge panel assembled by the 7th Circuit Court of Appeals and another before the Wisconsin Supreme Court.
In an uncommon ruling last week, the state Supreme Court agreed to take original jurisdiction over the case, which was filed by the conservative Wisconsin Institute for Law & Liberty.
In the 19-page order accepting the original action, the state's conservative majority wrote that this "court has long deemed redistricting challenges a proper subject for the court's exercise of its original jurisdiction."
Historically, fights over redistricting in Wisconsin have been handled by federal courts, including in the 1980s, 1990s and 2000s. The last time the state Supreme Court stepped in to redraw Wisconsin's legislative districts was 1964.
This was the point Justice Rebecca Dallet made on behalf of her liberal colleagues in their opposition to taking the case. She said her conservative colleagues' decision to take the case "drops the court into the redistricting wilderness without even a compass."
"Although I trust my colleagues as jurists, I do not share their confidence that we can simultaneously be legislators, cartographers and mathematicians," she wrote.
Jessie Opoien contributed to this report.
Share your opinion on this topic by sending a letter to the editor to tctvoice@madison.com. Include your full name, hometown and phone number. Your name and town will be published. The phone number is for verification purposes only. Please keep your letter to 250 words or less.