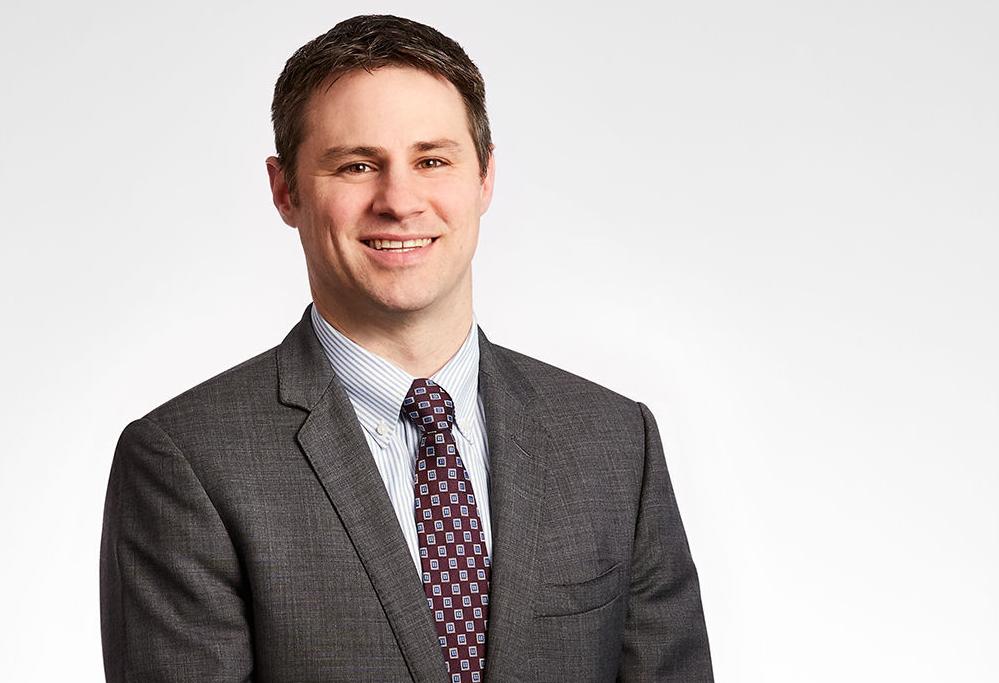 Wisconsin Republican Party chair Andrew Hitt said a priority for the party is to keep President Donald Trump's rural supporters and the first-time voters he activated and engaged voting in elections to come — even without him in the White House or on the ballot.
Coming off a statewide election that Trump lost by some 21,000 votes, Hitt emphasized the 1.61 million individuals who turned out to back the president, accounting for "more GOP votes than any other statewide Republican in the history of the Republican Party" in Wisconsin.
"There is definitely a huge group of Republicans that are unified behind the president and behind Republicans. That doesn't mean that there aren't segments of Republicans that didn't vote for Trump," Hitt said in a year-end interview, pointing to congressional races where Republican candidates outperformed the top of the ticket.
"So there are definitely segments that need to be brought together," he continued. "But you really can't deny the amount of people that rallied around this president and turned out for him."
In addition to ensuring those individuals keep voting up and down the Republican ticket for future elections, Hitt said the party needs to continue focusing on "fighting to make sure that elections are fair," something many Republicans "have cared deeply about" for years. 
"We've got to show as Republicans that we're fighting and that we're willing to fight on issues that (voters) care about," he said. "I think that group of voters cares a lot, and we all do, about election integrity, and so it's it's really no different than some of these other groups of people that we've talked about. You have to connect with voters on the issues that they care about and that are meaningful to them. And if you do that, then you have a much better opportunity and much better chance to get them to turn out and vote for your candidate."
A recent state Supreme Court ruling found it is up to each voter to determine if they are indefinitely confined or not. Past Wisconsin Elections Commission guidance, based on stipulations in state law, found the designation is appropriate for voters who are indefinitely confined due to age, physical illness or infirmity or are disabled for an indefinite period.
Republicans have also questioned the legality of Madison's "Democracy in the Park" events, where thousands of voters turned in their absentee ballots to poll workers stationed in the city's parks (no ballots were issued at those events), and the use of ballot drop-boxes, where voters could return their absentee ballots without sending them through the mail.
Hitt said he wants to ensure the Wisconsin Elections Commission, created by Republican lawmakers and then-Gov. Scott Walker to replace the now defunct Government Accountability Board, follows the "plain language, the letter of the law." When interpretations are needed, he wants to see the agency go through the administrative rule-making process, which is overseen by lawmakers.
He stopped short of advocating for the scrapping the commission, saying Democratic Gov. Tony Evers likely wouldn't go along with the idea.
Though Hitt acknowledged Trump's rhetoric surrounding the election (including unproven claims of widespread irregularities and fraud) could dissuade some from voting in the future, noting some have already asked him why they would cast ballots "if the system has as many problems as we think that it does," he said he was encouraging Republicans "not to just throw up our hands and walk away."
Asked why the party was still working to subvert Biden's victory, Hitt reiterated what he said in recent weeks: "We met and did the same work that the Democrats did because this legal process is still moving forward."
When looking back on the year more broadly, Hitt called it a "mixed success." Despite losing the presidential race in November and former conservative Justice Dan Kelly's Wisconsin Supreme Court seat in the spring, as well as two Assembly districts, he pointed to Republicans' ability to pick up two state Senate seats and hold onto the five GOP congressional districts.
"There's obviously things that we fell short on that we're going to continue to focus on and shore up so that come November of 2022, when we have likely multiple statewide races ... that we have the best candidates we can and that we take back the governor's office, maintain the U.S. Senate seat and win back the attorney general's office," he said.
The party's 2018 postmortem, which came after Democrats swept the statewide races, showed the party faced challenges in reaching young voters, women and those living in the suburban and urban areas of the state, issues that could have been amplified with Trump's presence on the ballot. Hitt said the party was "still analyzing data and still coming to our conclusions" and it remained an open question to what extent officials had been able to address some of those hurdles that exist with those voters over the last year-and-a-half.
Sign-up here for the Campaign Notes newsletter to get important Wisconsin politics updates in your inbox each Thursday, now through Election Day.