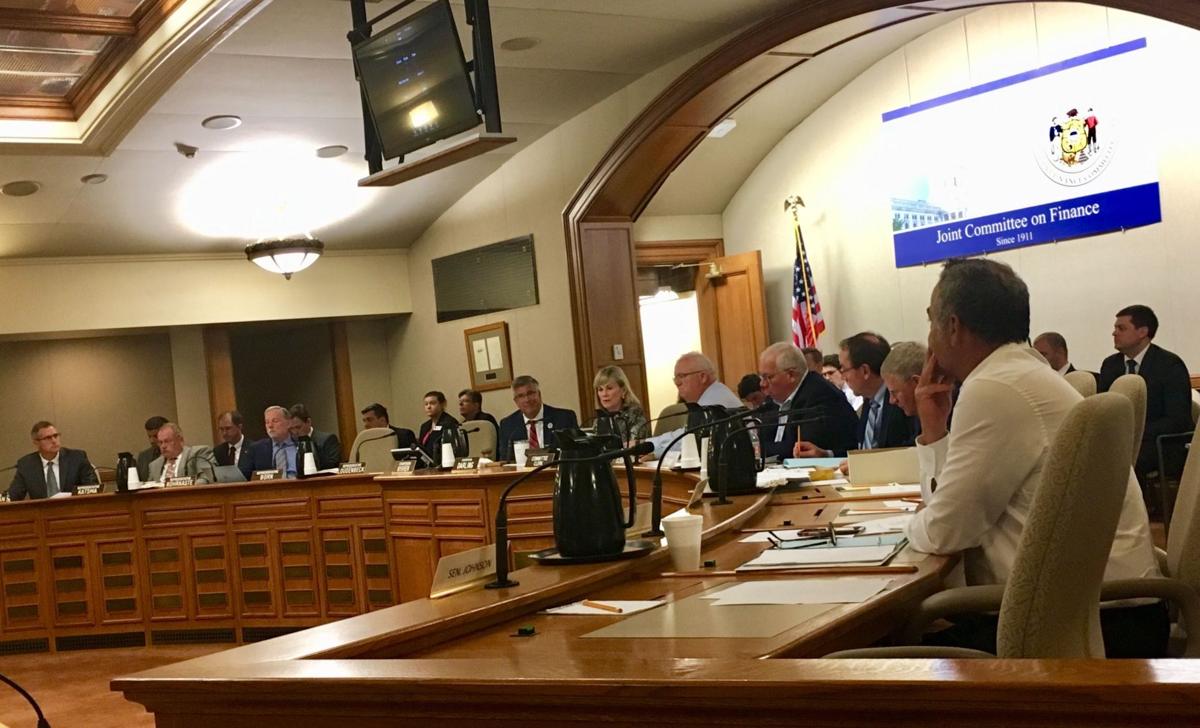 Wisconsin's powerful budget committee is preparing to convene Thursday to take its first substantive votes on Gov. Tony Evers' $91 billion 2021-23 budget plan since its introduction three months ago.
The action, coming in the week after the Joint Finance Committee wrapped up its public hearings on the Democratic governor's second two-year spending proposal, will include stripping a slew of Evers' top priorities from the document. Those range from accepting federal Medicaid expansion dollars to legalizing recreational and medicinal marijuana to overhauling the juvenile justice system.
The planned motion is not a surprise — lawmakers two years ago removed many of the same items from Evers' first budget as part of a grouping of so-called "non-fiscal" policy items.
This time around, the few hundred items slated for deletion include Evers' push to rollback components of 2011 Act 10 through reinstating collective bargaining powers for public-sector unions, as well as bringing back the prevailing wage for state and local projects and curbing the manufacturing and agriculture tax credit.
The motion also trashes one plan to establish a state-based exchange on the Affordable Care Act, another that would make changes to law enforcement agencies' use-of-force policies and a number of provisions related to the University of Wisconsin System, such as expanding "Bucky's Tuition Promise," under which in-state students who meet a certain income threshold are able to receive free tuition, and offering resident tuition rates to certain undocumented students.
And it targets measures related to contamination from PFAS, or so-called "forever chemicals" that have been detected in surface and groundwater around Wisconsin. Specifically, the motion would nix funding for PFAS testing labs and hazardous substance discharge investigations, as well as eliminate standards for the substances.
After approving the motion, lawmakers on the Republican-led panel will sign off on more than a dozen small sections of the budget, including the governor's, state treasurer's and secretary of state's offices, the Court of Appeals, State Fair Park and more.
Evers two years ago signed a budget into law shortly after the July 1 deadline, issuing 78 partial vetoes to the measure. No Democratic lawmakers had voted for it, after Republicans opted to re-write the plan themselves.
This time around, the influx of federal COVID relief dollars could play a role in how Republicans choose to craft the plan. The state is set to get $3.2 billion directly from the feds under the latest package, and Evers has said he plans to use $2.5 billion for business recovery efforts, $200 million for infrastructure and $500 million for ongoing COVID-related costs.
He's said a more detailed framework for the dollars would be released following the issuance of U.S. Treasury guidance in the coming weeks, but the GOP co-chairs of the Joint Finance Committee, as well as Speaker Robin Vos and Majority Leader Devin LeMahieu, have called on Evers to meet with them as soon as possible to share specifics. 
The next budget will span from July 1, 2021 through mid-2023.