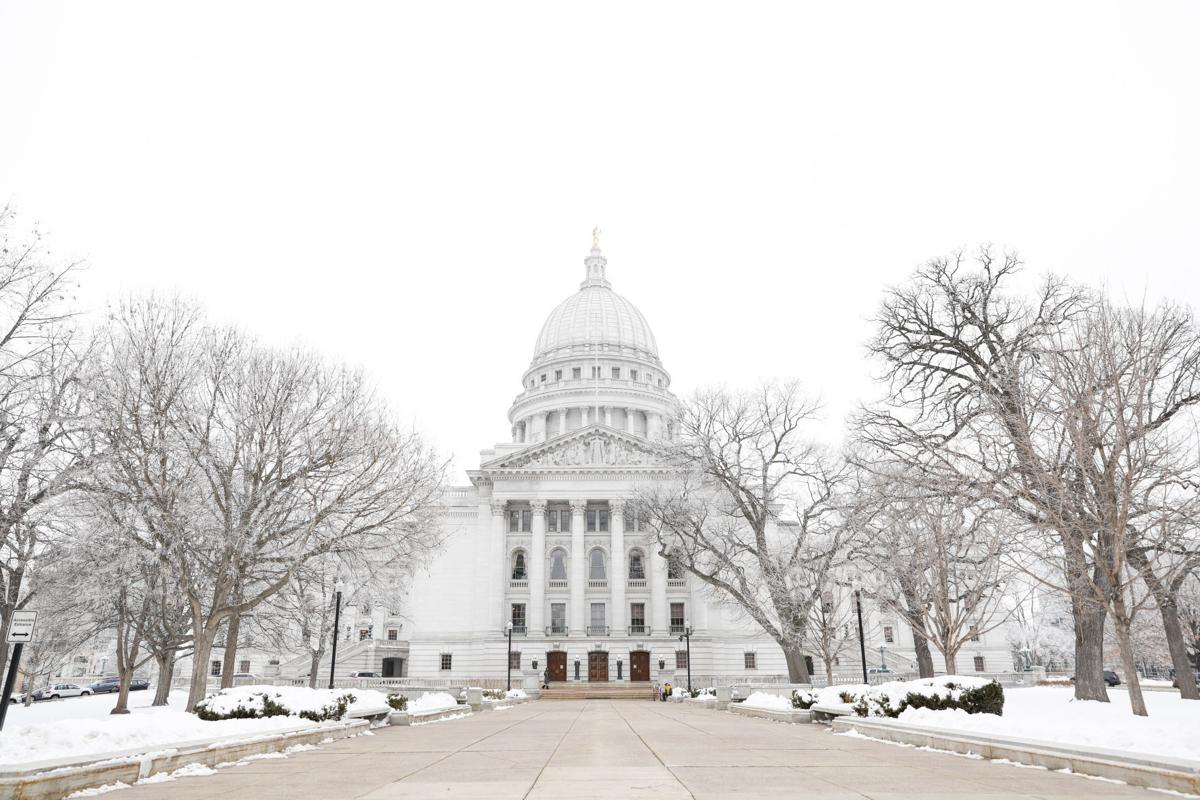 Coming off of a legislative session that left more than 100 bills dead as they awaited floor action that would never arrive, Wisconsin lobbyists and lawmakers are already working to give their priorities a second chance at passage.
Over the opening weeks of the new session, some of the 120 bills that cleared the Assembly in the 2019-20 Legislature, but were never taken up by the Senate, have already been re-drafted, re-introduced and slated for public hearings, as the Capitol gears up for its next budget cycle.
"The pandemic halted progress on a lot of the proposals that we saw last year. So we're glad to see some of these bills come back around and we're happy to see some of these things reintroduced," Wisconsin Farmers Union policy and special projects coordinator Bobbi Wilson said. "It is important to make up for lost time."
The legislation was stalled in 2020 after Wisconsin senators, facing the early days of the COVID-19 crisis, postponed their final floor date of the year, originally set for the end of March. Though lawmakers later that spring passed a COVID relief package, the chamber never rescheduled its last session, meaning any pending bills and appointments were left to work through the legislative process again this year.
In the interim, as the presidential race geared up in Wisconsin, organizations urged lawmakers to act on both new proposals and sign off on the slate of bills that were left awaiting approval in the Senate.
But without the Legislature convening in extraordinary or special session, no movement happened for the remainder of last year. A WisPolitics.com review from early October found the Wisconsin Legislature was the least active among states with a full-time legislative body since action began in spring 2020 to combat the COVID-19 crisis.
Longtime lobbyist Brandon Scholz noted that the close of every session brings a host of bills that may get sidelined in the committee or floor process and ultimately don't make it through the Legislature. 
Given these 120 bills — which he said can be divided into two categories: those that cost money and those that are solely policy — all received public testimony, got through committee and went through the floor process in the Assembly's case, the remaining question is: "What is the degree in difficulty in bringing those back?"
"Doing this again, nothing's ever easy in the Legislature, but bringing a bill back that has kind of already gone that path is helpful," Scholz said. "You're not starting from scratch and I think that's a helpful thing."
Lawmakers on both sides of the aisle are hopeful their initiatives will be able to make it through the Legislature this time around.
Rep. Joel Kitchens, R-Sturgeon Bay, the leading author of a bipartisan bill that would allow pharmacists to prescribe birth control pills to women 18 and older, said he was "going to be pushing really hard" to get that one through, coming off a session where it cleared the Assembly on an 82-13 vote.
The bill, which received a public hearing before a Senate committee this week, faced an uphill battle in the Senate last session. Typically, legislation needs the support of a majority of one's caucus to get to the floor in the first place, and Kitchens predicted it would be "close again" among Republicans in both houses.
But after the November elections, Kitchens said it seems he's "in a better position" in the Senate given some seat changes and Sen. Mary Felzkowski, the bill's current Senate lead, joining the upper house.
"It's really frustrating in this business to work really hard on something and then have the Senate just decide not to take it up," he said. "It's happened to me several times, but this time was more unusual with the pandemic."
Kitchens is also hopeful the slate of clean water bills, legislation aiming to curb water contamination, increase well testing and bolster conservation efforts, are able to see renewed momentum.
Rep. Katrina Shankland, D-Stevens Point, the co-chair of an Assembly task force last session that drafted the $10 million plan, said the delay in passage came after panel members traveled thousands of miles around the state, held 14 public hearings "and worked hard to introduce this package of bills."
"I found it bizarre that they chose not to act on many of the bipartisan bills, which passed with broad support in the state Assembly, and I was very frustrated with their lack of action," Shankland said of the Senate. "To pass 10 bipartisan water quality bills unanimously through the Assembly is no small feat."
The measures are already starting to make their way back in standalone bills and in Gov. Tony Evers' budget proposal. The Democratic executive last week announced his two-year spending plan would include provisions allowing for increased funding for producer-led watershed grants, water stewardship grants and conservation practices for farmers.
"My first priority is to work really hard on passing Gov. Evers' budget that targets water quality, reducing runoff and helping farmers, making sure we invest in sustainable conservation practices," she said.
Some of those water quality priorities are ones the Wisconsin Farmers Union is hoping will get approval in the next two years, in addition to a trio of dairy and meat labeling bills that received a public hearing before a Senate panel this week.
Those so-called "truth in labeling" bills, which passed the Assembly last February, would prohibit labeling foods as dairy, milk or meat if they don't include those products or ingredients, effectively barring use of terms such as "almond milk" and "veggie burgers." But the milk and dairy bills wouldn't become law unless 10 other Midwestern states approved similar language before 2031.
Despite the setback last session, Wilson said she and WFU more broadly have "gotten used to working at the pace of the Legislature."
"Sometimes it does take a couple of tries before you get the policy adopted that you wanted," she said. "The state legislatures and also Congress don't tend to be very fast moving entities. But as an organization that also engages in a length policy process ... we understand the value in taking enough time to gather public input and to make sure we're crafting good legislation before it's adopted."