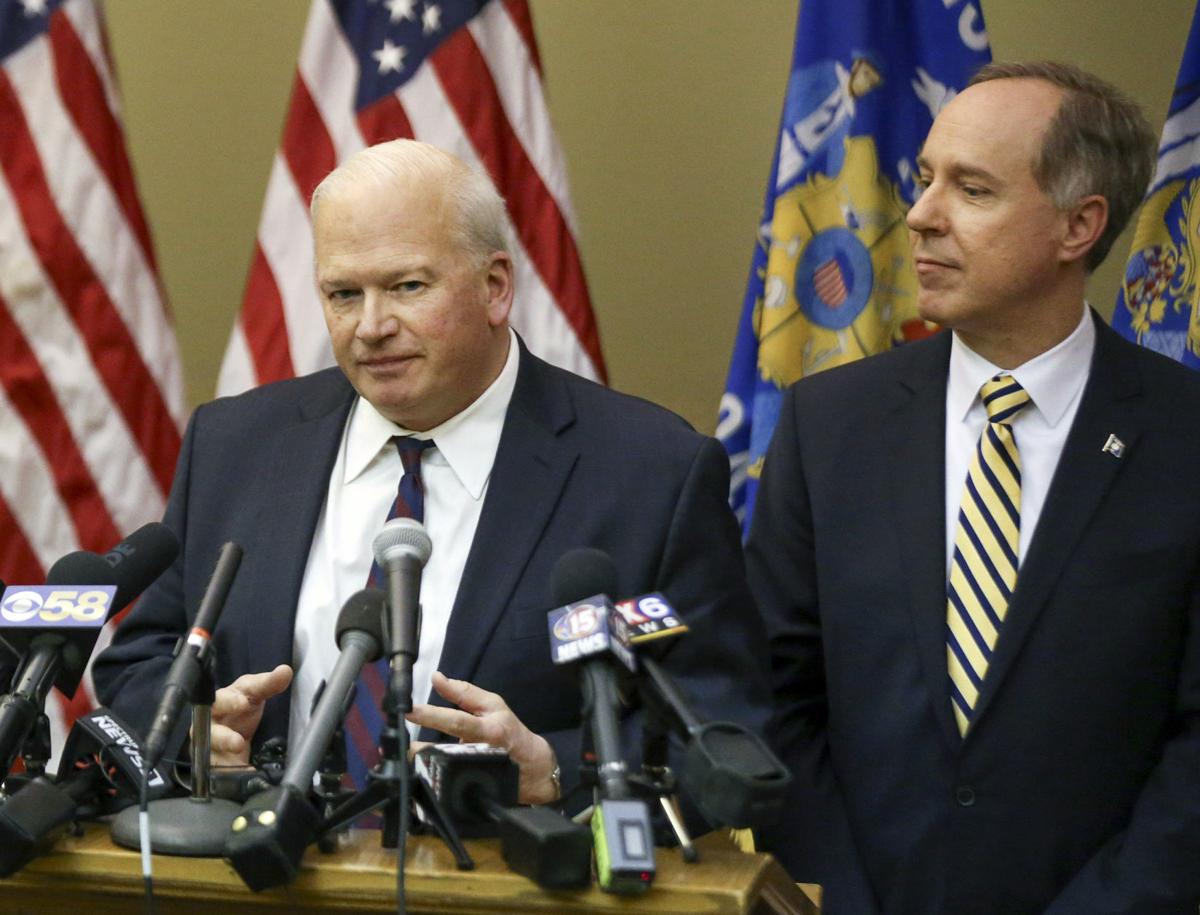 Lawmakers approved a pay raise for state workers and University of Wisconsin System employees, though they again opted to scrap Gov. Tony Evers' plan to implement a $15 minimum wage for Wisconsin employees during a Wednesday vote. 
The committee, which voted unanimously to put in place the compensation plan and approve a number of trades agreements, includes top leaders from both houses and parties, including Assembly Speaker Robin Vos, Senate Majority Leader Scott Fitzgerald and Democratic leaders Rep. Gordon Hintz and Sen. Jennifer Shilling. 
Despite the bipartisan action, Democrats lamented the exclusion of Evers' plan to phase in a $15 hourly wage for all classified state employees. 
"I don't think state employees should be forced to live in poverty, I don't think they should have to rely on low-income food, housing and health care assistance," said Shilling, D-La Crosse. 
The raise would increase permanent employees' wages to at least $15 an hour by the time of the second 2% increase in 2021. But the plan the committee approved leaves out pay structure changes that Division of Personnel Management administrator Malika Evanco said would represent an additional increase for nearly 1,000 employees making below $15 per hour including groundskeepers, facility repair workers, office support staff, custodians and more.
"The wages we offer today are lower than what many other public and private sector competitors pay for service industry positions," she said. 
Separately, entry-level correctional officers in Wisconsin would also see a 14% pay boost over the biennium in previously approved action by the Joint Finance Committee, increasing their wages to $19 an hour under a broader pay progression plan. The entire package, paired with the 2% raises, carried an $84.2 million price tag over the biennium. 
Ahead of the vote, Wisconsin Law Enforcement Association President Chad Thompson, a trooper based in Wood County, expressed optimism the committee would continue discussing the issue and approve the contract in the new year. 
"The role of the State Patrol has grown over the past decade, yet our ability to recruit and retain qualified men and women has suffered," he told members during a public hearing early Wednesday afternoon. 
While Democrats urged action on the agreement, Vos urged the Evers administration to take the document back and "look at something that would be more reasonable" for the more than 350 state troopers. 
"From my perspective, I would be open to giving raises that are significantly higher than the rate of inflation but not 20 plus percent," the Rochester Republican said. 
A "high single-digit number" as a raise, he said, would be a good target and he added: "I bet we could get that done." 
An Evers spokeswoman didn't immediately return a request for comment. 
Any finalized contract approved by the committee would also need to pass through both chambers of the Legislature and get Evers' signature before going into effect. 
Share your opinion on this topic by sending a letter to the editor to tctvoice@madison.com. Include your full name, hometown and phone number. Your name and town will be published. The phone number is for verification purposes only. Please keep your letter to 250 words or less.