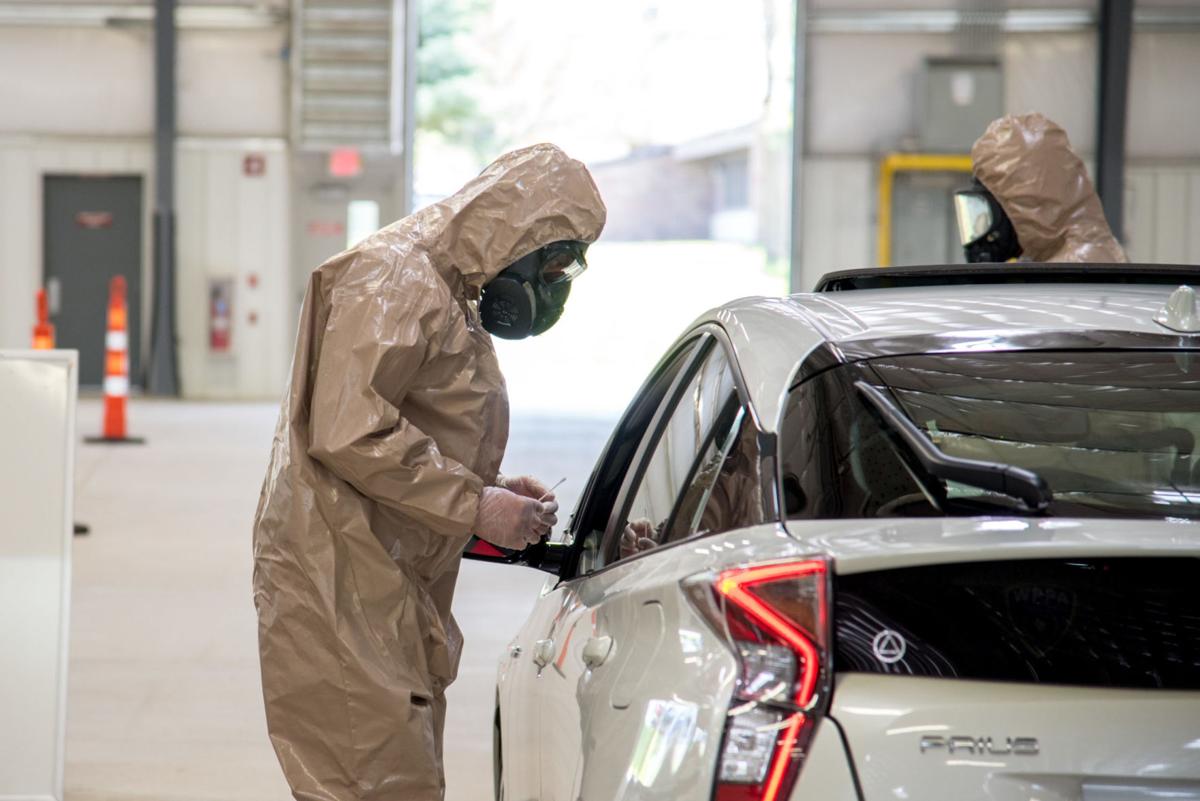 Wisconsin Gov. Tony Evers announced Tuesday that the state has boosted its COVID-19 testing capacity and added another large private lab to the state's testing arsenal.
Evers' announcement comes on the heels of a statewide mask order that went into effect on Saturday in an attempt to grapple with a uptick in reported cases in recent weeks.
"We were in a pretty good place a few months ago, but we've hit some serious setbacks, folks," he said during a media briefing. "And we will continue to have setbacks until we decide we're all in this together."
The state has recently contracted with Milwaukee-based Accelerated Analytical, which joins Exact Sciences and Marshfield Clinic, as well as the State Lab of Hygiene, as major testing service providers.
Including smaller labs and clinics, there are now 83 labs that conducting COVID-19 tests, according to Julie Willems Van Dijk, assistant secretary for the Wisconsin Department of Health Services.
The increased capacity will be largely focused on repeated testing of employees and patients at long-term care facilities, she said.
"One of our greatest areas of need for a strong response is protecting our skilled nursing facilities," she said. "We must protect this vulnerable population from COVID-19 because they are at such a high risk for severe illness or death."
The state currently has a testing capacity of 24,156 per day, up from about 19,000 a month ago. The seven-day average for positive COVID-19 cases, meanwhile, has shot up from 538 to 839. The seven-day average reached a high of 930 on July 26.
The state has added 728 cases since Monday, bringing the total to 56,056, while 12 more people have died, bringing that total to 961.
Part of the impetus to boost testing capacity is the coming school year. School districts in Madison, Milwaukee and other large districts have announced virtual learning only in the fall, but many smaller districts are offering in-person learning.
"As we move into the fall, we'll continue to have those testing supplies focused on situations where students or teachers may have symptoms or may have had exposure," said Van Dijk.
She said potential outbreaks at schools will be handled similarly to how outbreaks at businesses and long-term care facilities have been handled in past weeks, with testing, quarantines and contact tracing.
"Those will be situations where we'll work hand in hand with local government, to address and to stop the spread and protect people within that building," she said.
Evers also said the state will have to shell out about $4 million to maintain National Guard testing operations for the rest of the year. That's because the federal government's full funding ends on Aug. 21. In a memorandum, President Donald Trump extended the funding until Dec. 31, but only at 75%, leaving already cash-strapped states to make up the difference.
"That's a disappointment, because that's approximately what we would pay if we used the state authority," Evers said.
The memo said that the continued funding comes "as the United States transitions to a period of increased economic activity and recovery in those areas of the Nation where the threat posed by COVID-19 has been sufficiently mitigated."
Evers said the statewide mask order, which mandates masks in all public enclosed spaces, is widely supported by businesses, but could face a challenge by Republican lawmakers who opposed it.
"There are countless businesses across our state that want to keep their workers and their customers safe, and they want you to mask up too," Evers said.
Senate Majority Leader Scott Fitzgerald has said Senate Republicans had the votes to convene an extraordinary session and strike down the order.
But Assembly Speaker Robin Vos hasn't announced any plans. Vos has said that he expects citizens' groups to challenge the mask order in court, which could lead to a state Supreme Court ruling. That court in May struck down Evers' stay-at-home order in a narrow 4-3 ruling, with one conservative justice, Brian Hagedorn, siding with liberals to keep it in place.
But a similar outcome may be uncertain. With the swearing in Saturday of liberal Justice Jill Karofsky, who won the seat over conservative Daniel Kelly, liberals have gained another seat on the court.