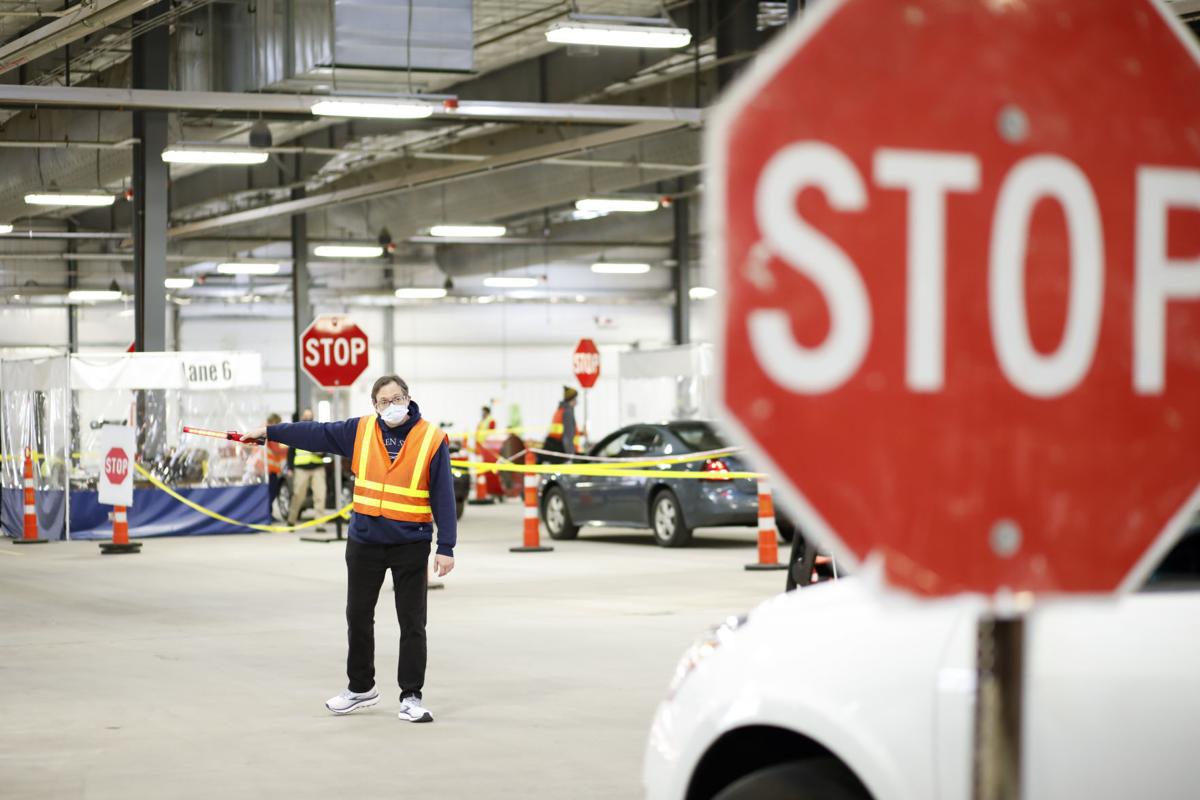 Concerns about blood clots have prompted Wisconsin health officials to pause the use of the Johnson & Johnson vaccine, casting a pall on what is seen as a major tool in the fight against the COVID-19 pandemic for its one-shot delivery and relatively easy storage requirements.
Blood clots possibly associated with the vaccine have occurred in six women between the ages of 18 and 48, between six and 13 days after vaccination. Health officials are asking people who have had the shot to monitor for severe headaches, abdominal pain, leg pain or shortness of breath for a period of three weeks after getting the shot. Anyone with those symptoms should contact their health provider.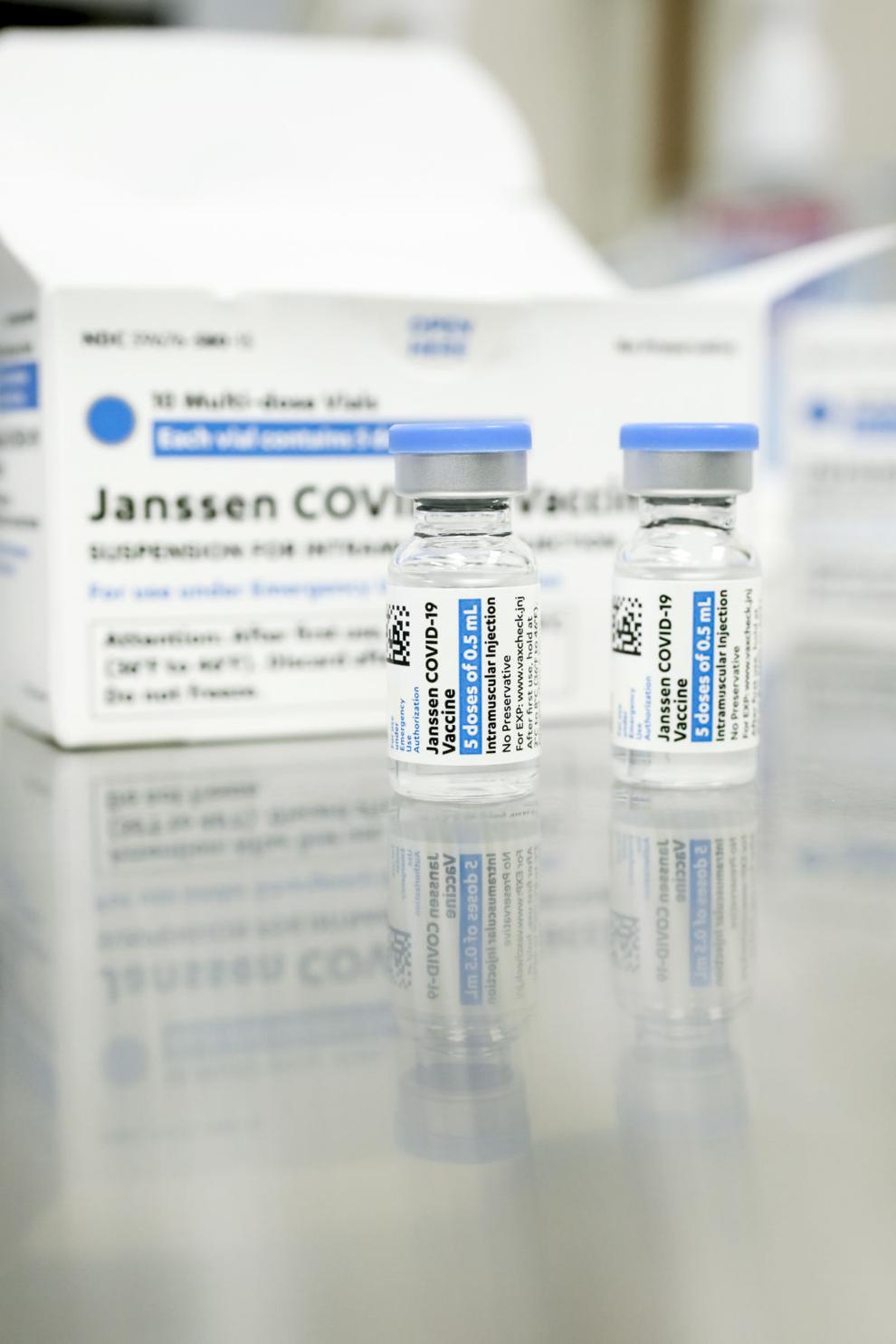 One of the woman diagnosed with the condition has died, and another woman in Nebraska has been hospitalized in critical condition.
The six cases come after 6.8 million doses of the vaccine have been given nationwide. But the pause is not expected to cause significant short-term disruptions to the vaccination effort. 
In Wisconsin, the Johnson & Johnson vaccine accounts for only 4% of the shots doled out so far, the rest being two-shot vaccines from Pfizer and Moderna, which have not been associated with blood clots. State data shows that 160,080 doses of the Johnson & Johnson vaccine have been administered, compared with more than 3.4 million of the Pfizer and Moderna vaccines.
As of April 3, Public Health Madison & Dane County had administered 5,172 doses of the Johnson & Johnson vaccine out of 39,081 total vaccine doses, nearly all of them between March 30 and April 3, the agency said.
Because of manufacturing issues, the national and statewide allocation has dropped sharply, and the county received only 1,200 doses this week. People with appointments for those shots were notified that those appointments were cancelled and told they will be given priority for Pfizer or Moderna shots next week.
Johnson & Johnson expects to increase its supply substantially in coming weeks and the company maintains it's on track to deliver a promised 100 million doses by the end of May.
None of the cases identified so far have occurred in Wisconsin, but state Department of Health Services Deputy Secretary Julie Willems Van Dijk said Tuesday that one of the aims in pausing the vaccine is to give healthcare providers more time to assess patients and possibly uncover other instances of the condition.
She said she expects the pause to be short-lived. The Centers for Disease Control and Prevention plans a meeting of its Advisory Committee on Immunization Practices on Wednesday to assess the situation.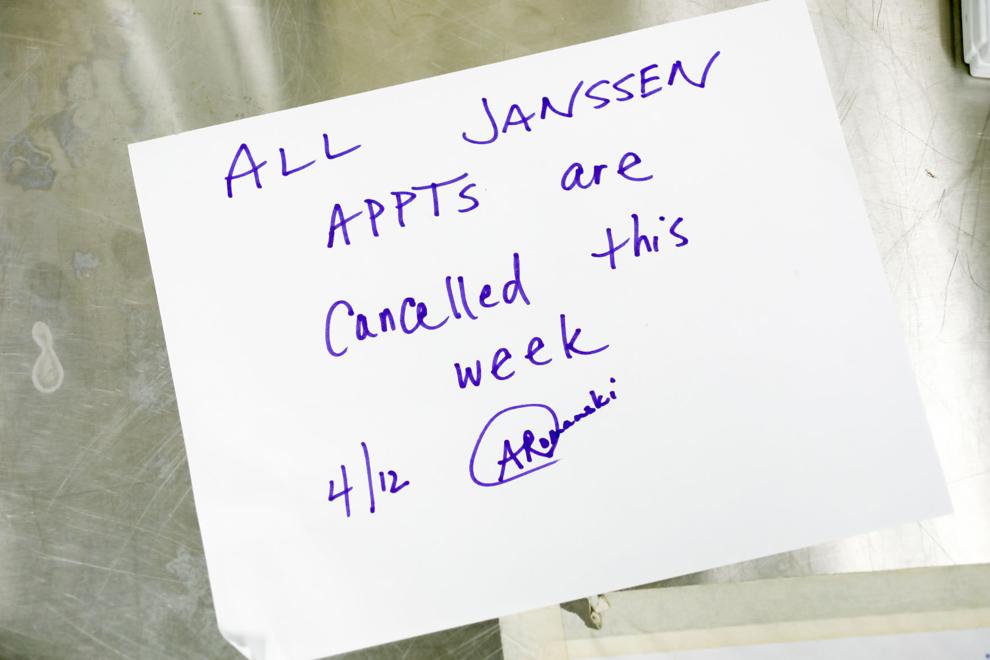 "This is a pause, not the end of J&J," she said. "We're really hopeful it will be a fairly short pause."
Dr. Janet Woodcock, the acting Food and Drug Administration commissioner, said Tuesday that the pause was expected to be "a matter of days," but added that it depends on what investigators find out in coming days.
Even if the vaccine is suspended for a longer period, Willems Van Dijk said, "we will continue our path forward with a really stable supply of Moderna and Pfizer and keep on the path of vaccinating Wisconsin."
Health officials are calling the blood clots "extremely rare." But the condition is also extremely severe.
The condition is called cerebral venous sinus thrombosis, a blood clot that forms in the brain's venous sinuses, preventing blood from draining from the brain and causing a stroke, according to description of the condition on the Johns Hopkins website. It normally occurs in about five in 1 million people each year.
A similar condition led to the suspension in several countries of a vaccine by British and Swedish pharmaceutical company AstraZeneca in recent weeks. Several European and Asian countries suspended the use of AstraZeneca's vaccine in recent weeks after reports of blood clots, including in vessels exiting the brain and in the abdomen. That vaccine has yet to win approval in the U.S.
The Johnson & Johnson and AstraZeneca vaccines differ from vaccines from Pfizer and Moderna, which account for most of the shots administered in the U.S. While the Pfizer and Moderna vaccines use a technology called messenger RNA, or mRNA, to trigger an immune response to the COVID-19 virus, Johnson & Johnson's and AstraZeneca's use a cold virus.
Health officials are also concerned that fears surrounding the vaccine will heighten vaccine hesitancy. About 25% of Wisconsinites have been fully vaccinated against COVID-19, and nearly 38% have had at least one shot. Willems Van Dijk said the state will soon reach a point where those left unvaccinated will be those who have some level of resistance to it.
She said even with the potential risk of blood clots, the risk of not getting vaccinated far outweighs the risk of developing blood clots.
She said the risk of developing the rare blood clot disorder is about one in 1 million, while the risk of getting COVID-19 is one in 10. And the risk of death from COVID-19 is one in 600.
"I think it's important to look at that whole picture and think both, 'What is my risk of not getting this? What is my risk of getting COVID? Who else might I infect?'"