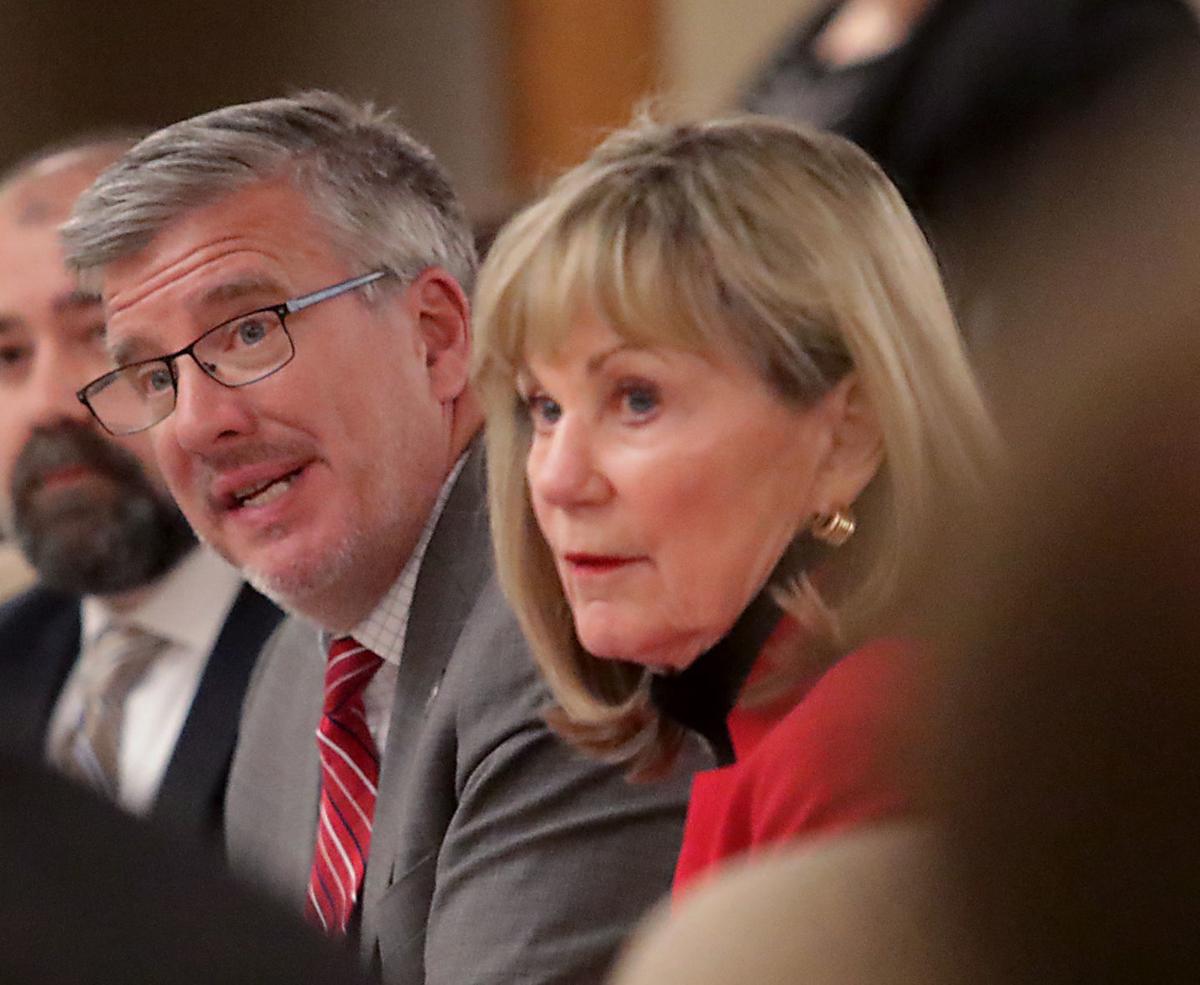 Wisconsin is expected to see $452 million more in the state's general fund to end the biennium than previously projected, according to new figures released Thursday by the nonpartisan Legislative Fiscal Bureau.
The upper is largely driven by an $818 million increase in taxes through mid-2021 — a figure that's bolstered by strong corporate tax collections, LFB director Bob Lang wrote in a letter to the co-chairs of the Legislature's powerful budget committee. 
Overall, the state is expected to end the fiscal year with a general fund balance of $620 million. 
But leaders from both parties split over what to do with the extra funding, with Democrats calling for directing the money toward programs and Republicans pushing for a plan to give "that money back to Wisconsin families," in the words of Senate Majority Leader Scott Fitzgerald.  
The Juneau Republican, who floated a property tax cut proposal to reporters last month, pledged to continue working on the plan's scope in the coming weeks in light of the new projections. 
"With another surplus this year, we should return some of that money to the working people in our state," he said. 
While Assembly Speaker Robin Vos, R-Rochester, didn't commit to a property tax cut, he said in a statement he'd work "on a plan to pay down debt or reduce taxes."
Gov. Tony Evers was cool to the idea in a December Cap Times interview, saying the state has "to make sure that the money exists and this is the best way to spend it." 
Meanwhile, Assembly Minority Leader Gordon Hintz urged lawmakers to use the money "for areas of urgent need," such as school-based mental health care programs. 
"With this news comes opportunity," the Oshkosh Democrat said. "Shortsighted decisions by Republicans during the state budget debate resulted in cuts that are worth reconsidering at this time."
Under state law, $409 million in the projected funds would be transferred to Wisconsin's rainy day fund -- a transfer that would bring the fund's balance to just over $1 billion in mid-2021. 
The LFB projections also showed the overall figures could change depending on what happens with the Foxconn plant.
Lang noted while the state had expected the Taiwanese tech company would receive $212 million in refundable credits during the 2020-21 fiscal year, preliminary estimates show the credits that will likely be paid to Foxconn could instead range from $50 million to $75 million.  
Republican heads of the Joint Finance Committee — Sen. Alberta Darling, R-River Hills, and Rep. John Nygren, R-Marinette — credited "careful budgeting, reforms, and more than $8 billion in tax cuts" for the rosy picture, one that was aided, they said, by Republicans preventing Evers from raising taxes in his budget proposal by $1.3 billion. 
"We won't let our state go back to the days of tax hikes and businesses fleeing our state," they said. 
Evers' office didn't immediately reply to a request for comment. 
Share your opinion on this topic by sending a letter to the editor to tctvoice@madison.com. Include your full name, hometown and phone number. Your name and town will be published. The phone number is for verification purposes only. Please keep your letter to 250 words or less.