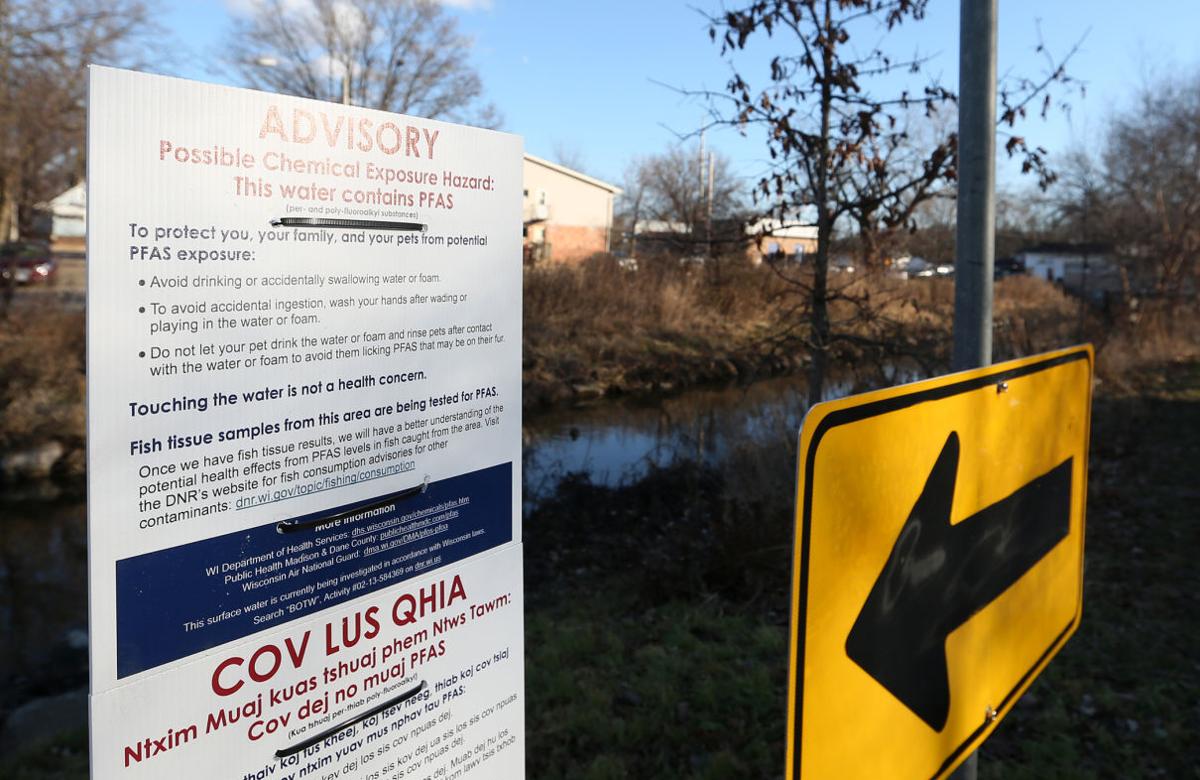 Environmental experts in Wisconsin expect to witness a new approach to addressing contamination from so-called "forever chemicals" under President Joe Biden, with one Department of Natural Resources official predicting Thursday the country would "see a different administration with respect to PFAS."
Still, advocates warned against relying too much on federal action that they said could be slow-moving and years-in-the-making at the expense of going ahead with state-level testing and cleanup efforts.
"When you're thinking about the federal government doing something, Wisconsin's behind the eight ball but they're even farther behind than we are in some of this stuff so that's why a lot of these statewide standards and initiatives need to be supported," Clean Wisconsin's Carly Michiels said.
Environmental activists and DNR staff discussed PFAS at length on Thursday in a virtual panel event hosted by conservation group Wisconsin's Green Fire. A group of chemicals found in firefighting foams and household products such as nonstick items and some packaging, PFAS have been linked to cancer, reproductive problems and a host of other health issues, and don't break down easily in the environment.
"I think they're considering (PFAS) as a key component of their environmental initiatives and we've seen that a little bit already," she said, predicting the agency would make "tremendous progress" in he area in the years ahead.
If the state waited for federal drinking water standards surrounding PFOA and PFOS, Foss said it could be a two or three-year delay, plus an additional 30 months to go through the rulemaking process at the state level. But she noted the state is already moving forward with its own rulemaking process surrounding those compounds. 
"We haven't waited," Foss said, later adding: "We've made tremendous progress in the last 18 months as a state."
Nothing the "incredibly long time" it would take the EPA to go through its process surrounding implementing PFAS-related protections, Michiels and Green Fire's John Robinson said it was even more important for the state to take steps to enact its own measures through the emergency rule process, legislation and the budget.
That includes 11 new DNR positions to combat the chemicals. Those individuals, Office of Emerging Contaminants Policy Director Mimi Johnson said, would range from hydro-geologists and water sampling specialists and represent the "boots on the ground" in collecting samples and doing analyses.
Foss noted DNR is currently largely relying on its existing resources to address PFAS-related issues. While the agency now has two dedicated researchers, who faced delays in initially getting hired after their positions were created in the last budget, Foss said more resources were needed to review technical reports, help community members at listening sessions, work with other states and the EPA and more.
"I think we could really move the needle further if those resources were available to the DNR," she said.
Robinson characterized DNR's current approach as having been "targeted to areas where they suspected PFAS releases. But he said Evers' budget would allow the state to sample more sites and collect more randomized information, which would "begin to tell a truer story of where the prevalence (of contamination) is."
Evers' budget items surrounding PFAS are based on recommendations from Evers' PFAS Coordinating Council. They include allocating $20 million in general purpose revenue over the next two years to create a municipal grant program to test for PFAS at the local level and more.