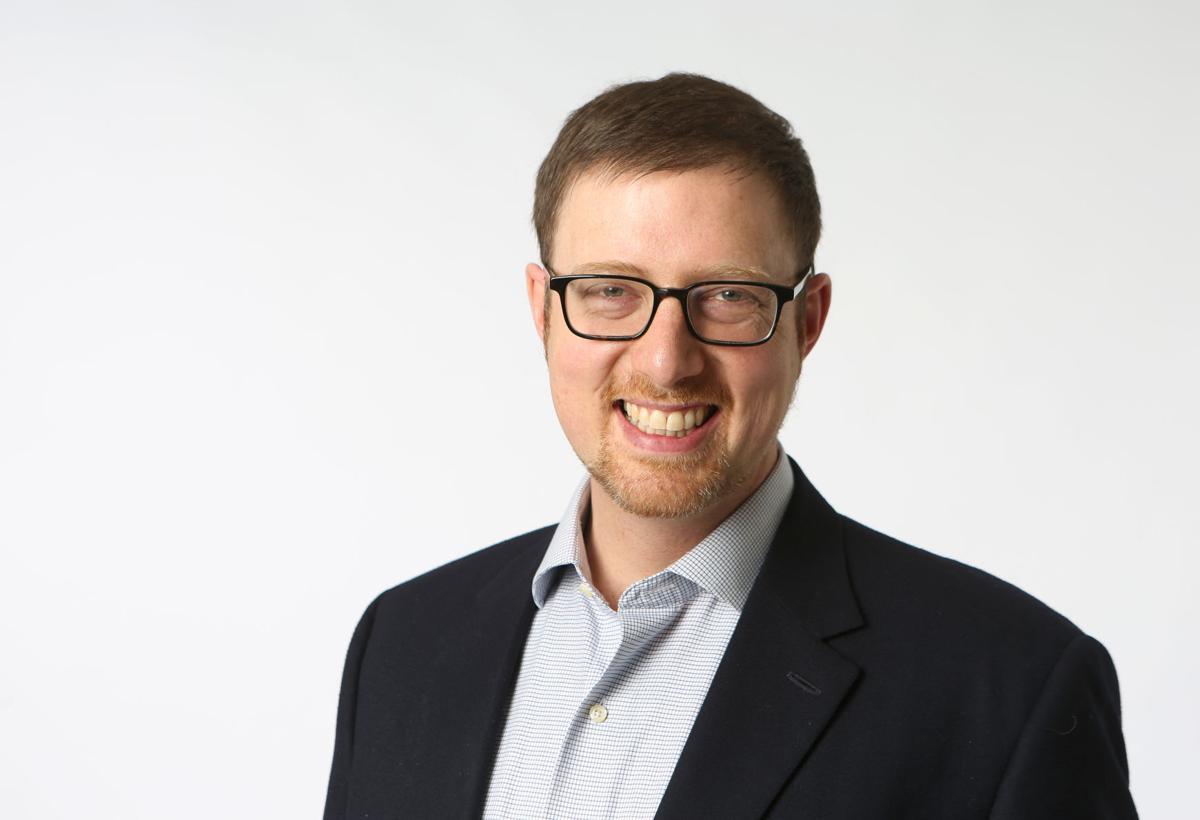 Going into the new year, Ben Wikler said he's confident 2021 will see a stronger Wisconsin Democratic Party than any other non-election year in the organization's history.
Though the state chair noted there are years parties emerge from elections "almost broken" and in internal disarray, he said Democrats this time have prioritized "doing deep analysis of everything that went right and everything that went wrong" as they "capture all the hard-learned lessons from 2020" in preparation for the next round of contests.
"We've been thinking deeply about how to make sure that 2021 doesn't look like 2009, in terms of building on the momentum of a historic presidential race," Wikler said in a recent interview, referencing the year between President Barack Obama winning his first term and Republicans securing massive victories up and down the ballot in the midterms.
When reflecting on 2020, Wikler credited the party's successes to laying the groundwork early for this cycle (which proved crucial when COVID "trashed" Democrats' door knocking and in-person voter contact plans) and strongly prioritizing the spring general election by creating a bigger organizing team for the Supreme Court race than that of the fall 2018 election.
But Wikler noted the party also made "some mistakes" in the spring, including when officials advised absentee voters who were unable to secure witness signatures to turn in their ballots anyway with a written explanation, given a preliminary judicial ruling that green-lighted that practice. Those ballots were ultimately thrown out because the decision was overturned.
"That was a real lesson for us," he said, adding that officials made sure after that to wait "until we know for absolute certain (that) a judicial ruling is final.
One of the party's biggest priorities this year was to protect Democratic Gov. Tony Evers' veto power by preventing Republicans from gaining two-thirds super majorities in both chambers of the Legislature by flipping three districts in each. Democrats were ultimately successful, losing two state Senate seats and netting two Assembly seats in the Milwaukee suburbs.
That success came under the party's "Save the Veto" initiative, a defensive battle cry heading into a crucial election.
"I think the conventional wisdom in politics is that you want to lean into the best case scenario. 2020 is really about avoiding the worst case scenario," Wikler said when asked why the tactic was successful. "This is a year when so many nightmares have come true that being honest about how bad things could get and what it would take to stop those things from happening proved to be a really effective political strategy."
While some have drawn attention to the different approaches Assembly and Senate Democrats took to the election, saying the former had a more offensive posture while the latter's was more defensive, Wikler chalked up the election outcomes to "a combination of the political whims and the gerrymandered maps," as he noted the 99 seats that were up in the Assembly made the map "correspondingly larger."
In that chamber, Republicans had been bracing themselves to lose anywhere between four and 10 members as Democratic spending surged. But Wikler brushed aside the possibility that Democrats had come up short by netting just two Assembly seats, saying: "I appreciate the GOP's time-honored attempt to move the goalposts. Their goal was super majorities and instead they lost seats in the Assembly."
Formerly a senior adviser at progressive group MoveOn.org, Wikler said his experience connecting with staff online all across the country in that role helped him move the party toward virtual fundraisers, events and field operations amid the COVID-19 pandemic.
"We've more than quadrupled the number of people who have given to the party just in the last six months," he said. "It's just a much much bigger circle of people who see this as a way to affect the world, and that's also true for our volunteer base. It's just a massive, massive increase."
Looking ahead, in addition to preparing for the key 2022 legislative races (governor and U.S. Senate), Wikler said it's important to remain vigilant given President Donald Trump's efforts to overturn election results in key states, including Wisconsin.
The presidential election, he said, showed that "every vote mattered, every hour of volunteering mattered, every dollar donated mattered."
But, he added, it also emphasized the reality that more work needs to be done "to ensure that whole groups of people aren't excluded in order to serve the political outcomes desired by the few."
Wikler was first elected Democratic Party chair in June 2019.
Sign-up here for the Campaign Notes newsletter to get important Wisconsin politics updates in your inbox each Thursday, now through Election Day.