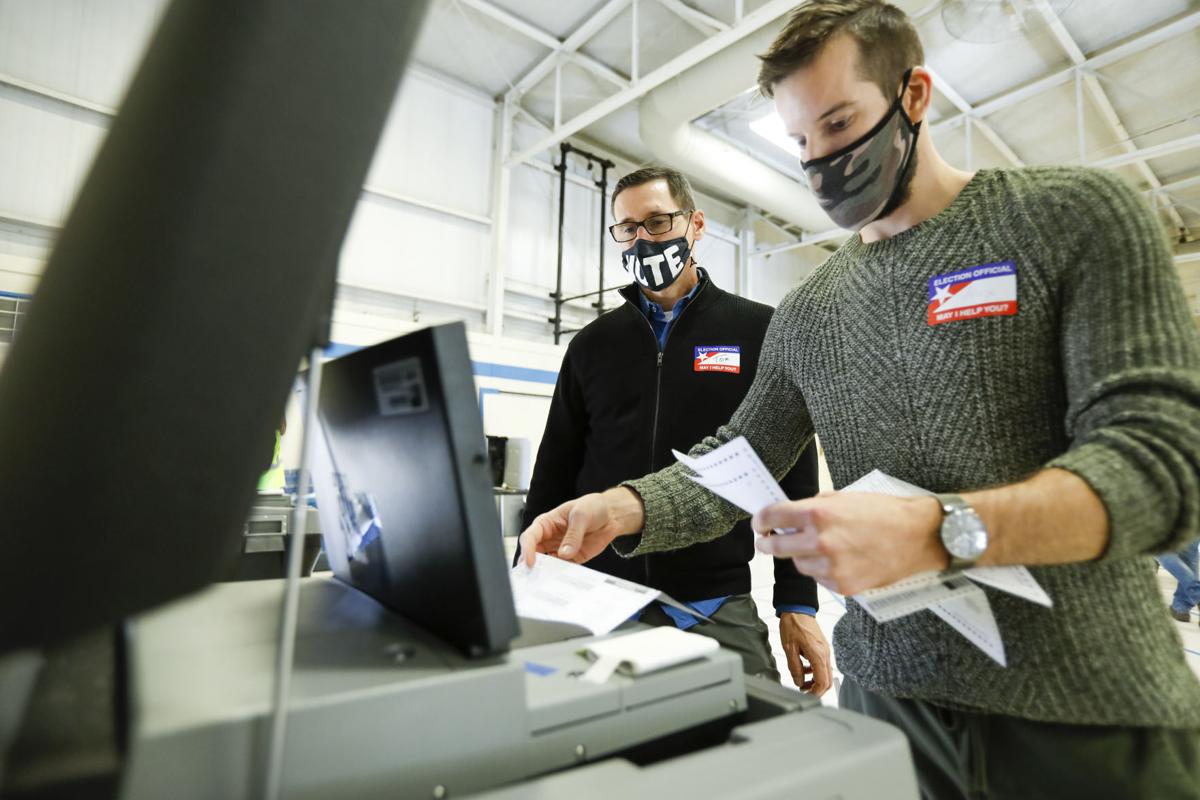 Republican leaders of the Wisconsin Assembly's elections panel say they're looking to transition to a "formal investigation" process after fellow GOP lawmakers granted them the ability to subpoena witnesses and documents as part of a review of recent contests.
That could include compelling individuals that appear before the Campaigns and Elections Committee to testify under oath, the body's top two Republican lawmakers said, though further details and the timeline for implementing them are still up in the air.
In the two weeks since the Assembly approved along party lines a resolution from the committee's vice chair — Rep. Joe Sanfelippo, R-New Berlin — to formally charge the panel with investigating how elections have been administered over the last two years, it's been unclear whether or to what extent the move would change how the committee operates.
But both Sanfelippo, who called for the body to "take this a step beyond just a public hearing process and get more into a formal investigation stage," and Rep. Janel Brandtjen, R-Menomonee Falls, in separate interviews agreed a change could be on the committee's horizon.
"We're going to work within the guidelines of the law. We do plan to do that," Brandtjen, the committee chair, said. "What exactly that looks like, I can't tell you at the moment."
The committee's Democratic members question the broader direction of a process that began with invited speakers airing unsubstantiated claims of voter fraud and continued with a deep dive into how the city of Green Bay administered the fall election.
Rep. Mark Spreitzer, D-Beloit, was critical of a process led by Brandtjen, who said in an early December statement there was "no doubt" former President Donald Trump won Wisconsin — one indicator, he said, that the "process has been so tainted from the beginning."
"I don't know how you really can restore credibility to this process when this is how we got here," Spreitzer said.
Brandtjen, though, urged Spreitzer to "stop practicing cancel culture" and engage with Republican committee members in working to "maintain our democracy."
"He's basically saying that I don't get an opinion because I still think that Donald Trump was a good president," she said, adding later: "This is not about Donald Trump winning the election. This is about going forward, that we have a clear and transparent and fair election process. This is about going forward. I am not trying to reverse what we have right now as far as our president."
The committee has held three hearings targeting, primarily, how the November 2020 presidential election was conducted, though Democrats have largely been absent from in-person proceedings over COVID-19 concerns. After the first, in December, the following two, both held in March, focused on groups that provided grant funding and other resources to localities to help administer elections.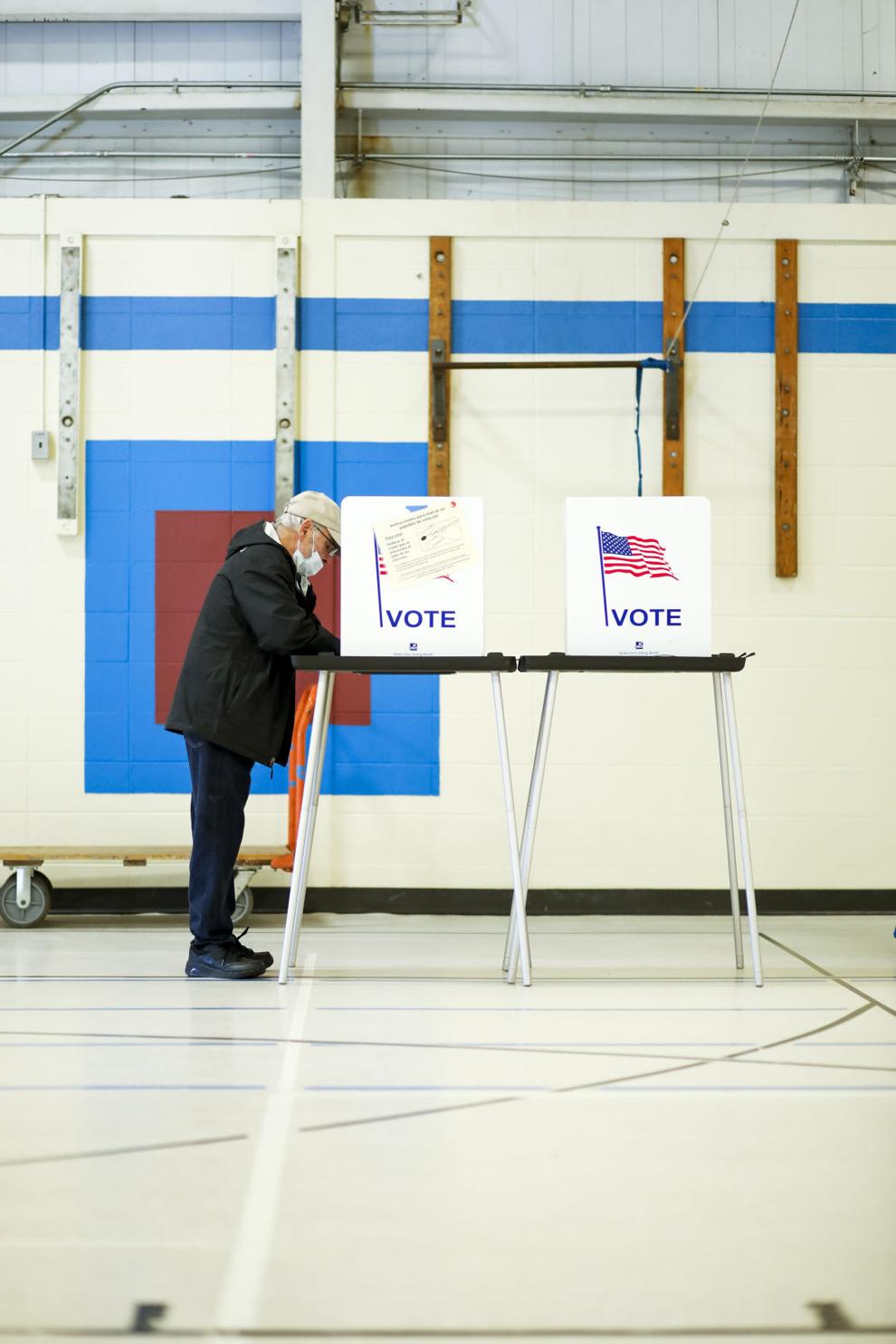 During the most recent hearings, lawmakers homed in on private grants the state's biggest cities received. That includes Green Bay, after a recent story published by a website run by conservative group Empower Wisconsin alleged its fall election was led by a private consultant, the National Vote at Home Institute's Michael Spitzer-Rubenstein, rather than the city itself. Green Bay officials have dismissed the charges as "egregious and false."
The city was also one of more than 200 Wisconsin recipients of grant dollars from the Center for Tech and Civic Life, money that was used to pay Spitzer-Rubenstein. The center is funded by Facebook CEO Mark Zuckerberg and his wife, Priscilla Chan. Those grant funds have previously been the focus of a state and federal lawsuit from a conservative group that were both unsuccessful.
The Green Bay Press-Gazette last month reported that former Green Bay Clerk Kris Teske, who left her post in December after alleging a hostile work environment, was skeptical of Mayor Eric Genrich's handling of the fall election. Emails showed Teske was frustrated, in part, by the reliance on Spitzer-Rubenstein, whose LinkedIn page previously showed he spent half a year in 2012 managing an email campaign for two Democratic congressional candidates, and other private consultants in election planning.
Brandtjen and Sanfelippo said the committee's subpoena power could be useful in getting testimony and records from the groups that worked with elections officials last year — though they both maintained they didn't want to widely invoke the power if they didn't have to.
"I'm anticipating with those outside groups, we may have to subpoena individuals and documentation in order to really get a handle on what's going on," Sanfelippo said. "I'm hoping that we don't need to revert to subpoenas for state officials because it's in everybody's best interest for us to be open and transparent about our elections."
The panel has heard only from invited speakers thus far and prevented groups like the League of Women Voters of Wisconsin from providing testimony.
"The message that I would have liked to have heard be lifted up by this committee (is) that Wisconsin did great work in pandemic elections in 2020 and that message I think is not being heard as loudly as I would like it to be heard," Executive Director Debra Cronmiller said, when asked about what she would tell committee members if she was invited to speak before them.
It wasn't until the most recent meeting last week that Elections Commission Administrator Meagan Wolfe was welcomed to speak. Meanwhile, Genrich, a former Democratic lawmaker, and other Green Bay city officials weren't invited to attend the hearing in mid-March that focused on their handling of the fall election, though they were invited to the one last week.
Green Bay City Attorney Vanessa Chavez wrote to Brandtjen in an email last month that she would be representing the city, but was not available to testify at that most recent hearing. While she offered to coordinate for a future date, according to a copy of the email she shared, she said as of Monday she hasn't yet received a response.
Brandtjen said the committee is waiting to get records requests back from four other large municipalities that received Center for Tech and Civic Life grant funding: Milwaukee, Madison, Racine and Kenosha. They, as well as Green Bay, split $6.3 million to help run elections amid the COVID-19 crisis. The list of cities receiving funds also includes Brookfield, Marinette, Waukesha and others.
Brandtjen didn't rule out leveraging the committee's subpoena powers to try to speed up the records-gathering process in those cities, saying: "There will be a limit to how long we're going to wait this time around."
But beyond that issue, Brandtjen expected the panel would look into the role of special voting deputies, the "indefinitely confined" designation, ballot curing and more.
All of that, Sanfelippo said, falls into a broader theme: "whether or not the laws in our state are being closely followed and uniformly followed."
"To me, that's the primary focus of our investigation here," he added.
A spokesman for Assembly Speaker Robin Vos didn't return a request for comment about what the broader Republican priorities are for the committee going forward.
Under the bill, if grant money is given to municipalities or to the Wisconsin Elections Commission, commission staff would have to dole it out on a per-capita basis to localities.