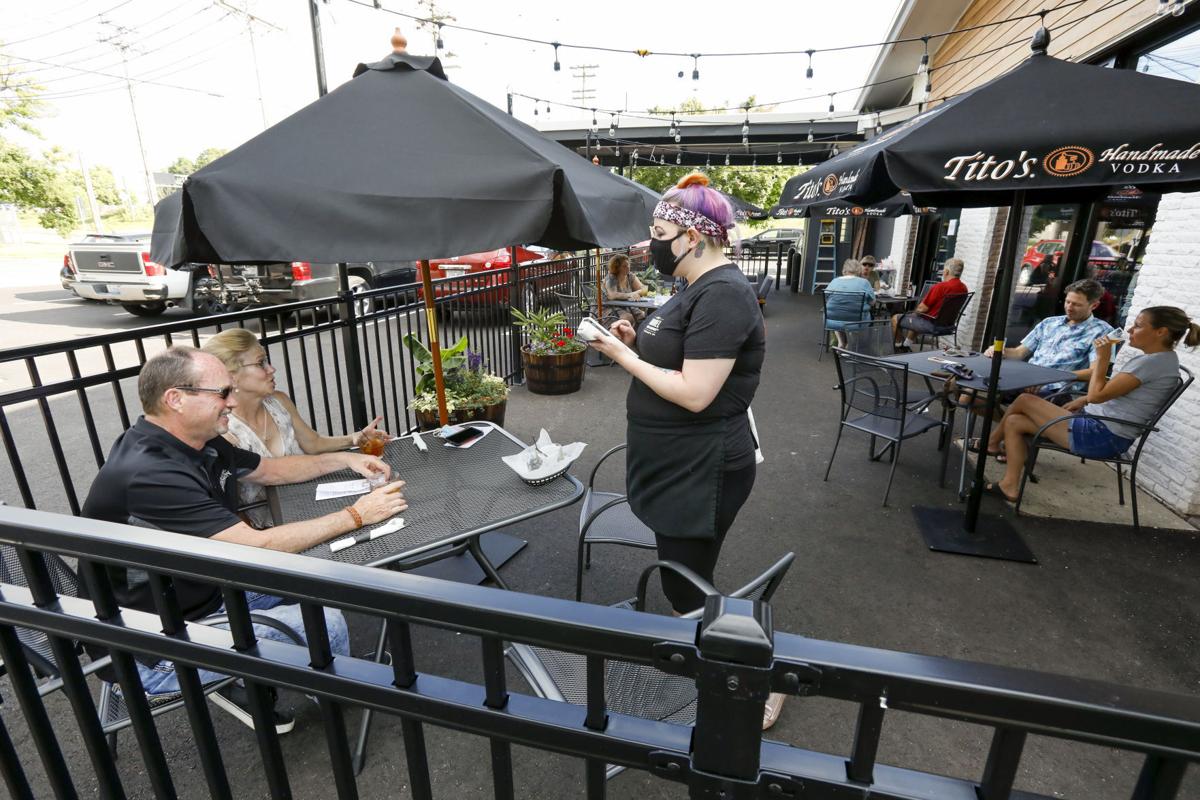 Lawmakers in the Wisconsin Assembly have green-lighted a bill that would nix the sales tax at bars and restaurants over a span of three months this summer, a plan that is projected to cost counties and the state more than $150 million in lost tax revenue.
The legislation, which passed on an 62-32 vote, is an effort that backers say would help businesses that have been among the hardest hit by the COVID-19 pandemic recover by incentivizing more customer spending.
"They suffered, these businesses ... we're trying to put a little bit of juice in an industry that we hurt," bill author and Republican Rep. Pat Snyder said, adding: That's what this bill does: drives up volume and lets the people of Wisconsin know that we in the Assembly are thinking about them."
But it wouldn't allocate money to counties or the state make up for the anticipated loss of dollars — a point some Democratic critics homed in on during floor debate Tuesday as they floated an amendment to backfill local governments (it was dismissed as not germane to the bill).
"While a tax holiday sounds like a fantastic idea for consumers, at the same time, this is going to be a significant loss of revenue, $13 million, for our local units of government," said Democratic Rep. Beth Meyers, of Bayfield.
The fiscal estimate for the legislation, prepared by the Department of Revenue, said the push would decrease state sales tax collections by an anticipated $159 million and county sales tax revenue by $13.3 million. The state sales tax is 5%, while most counties have enacted a 0.5% local sales tax levy.
While many Democratic lawmakers opposed the measure on the floor, Madison lawmakers Samba Baldeh, Francesca Hong and Lisa Subeck were among those who backed it. On the Republican side, Germantown Rep. Dan Knodl was one of two GOP lawmakers to vote against it, saying in a floor speech: "Tax cuts are good. Permanent tax cuts are really good and better."
The legislation now heads to the state Senate, though the measure doesn't have a sponsor in that chamber. It's unclear where Gov. Tony Evers stands on the bill.
In other legislation Tuesday:
Holocaust, genocide education: Wisconsin schools would be required to provide students instruction on the Holocaust and other genocides at least once each during middle and high school. The proposal, which mirrors one from last session and passed the Senate last month, now heads to Evers' desk.
Federal COVID dollars: Republicans approved a slate of 11 bills that would direct how some $3 billion Congress gave Wisconsin under the latest coronavirus relief package is spent. But some of those measures, such as efforts to pay down state debt, create grants for local highways and more, may not be permissible under current federal guidelines. Evers, who has sole control over the allocation of that money, is likely to veto the legislation. The bills now head to the Senate.
Tax relief lawsuit: Republicans approved on a 56-36 party-line vote an Assembly resolution to direct Democratic Attorney General Josh Kaul to join a multi-state lawsuit against the federal Treasury Department challenging a provision of the latest COVID relief package that prevents states from using those dollars for tax relief. Assembly Speaker Robin Vos told reporters ahead of the floor session it's his understanding that the Legislature is able to dictate that involvement and set a position for the state's AG to take. But a Wisconsin Department of Justice spokeswoman said that the Legislature can authorize and request that DOJ join a lawsuit, but cannot require it.