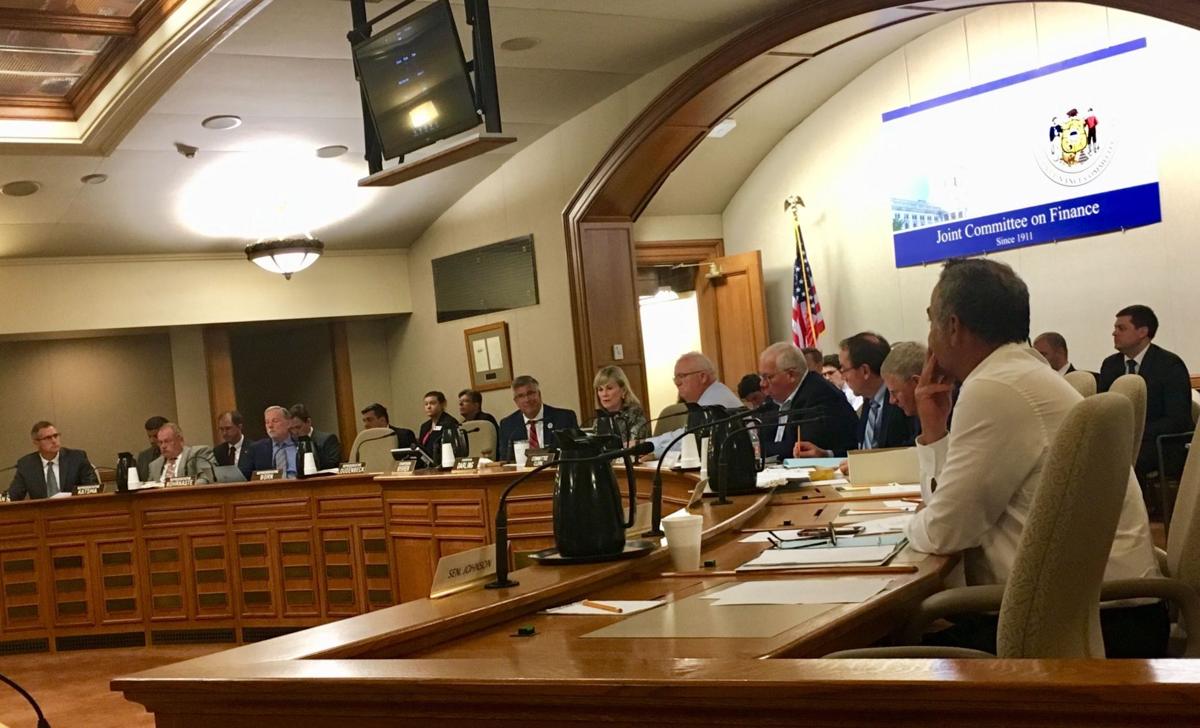 When people prepared to register to speak at the Wisconsin Legislature's first and only online budget hearing Monday, they didn't anticipate the process would be like bidding for a hot commodity in an online auction.
Within minutes of registration opening at 10 a.m. Monday for the April 28 public hearing, more than 200 people had signed up and those who hadn't logged on or snagged a slot were left without an option to provide verbal testimony at the virtual event.
It's that episode, and the demand it represents, that advocates like Janet Zander of the Greater Wisconsin Agency on Aging Resources are citing as another reason the Legislature's Joint Finance Committee should hold more remote meetings to gather public testimony on Gov. Tony Evers' $91 billion two-year spending plan.
"People didn't have the ability to sit right there like you're buying on eBay or something and continually click until they could get in," Zander said. "So you know, I have a spot there, a spot, but there are folks who wanted to register who just didn't get to. And that's a reality of their days and the demands on their time."
Zander's group is one of more than five dozen that have banded together to ask for another pair of online, statewide public hearings on the budget. The request, submitted Tuesday, comes after legislative Democrats on the Joint Finance Committee made their own ask for another remote hearing "to ensure that members of the public may participate in the state budget process safely."
The Joint Finance Committee's Republican co-chairs, Rep. Mark Born and Sen. Howard Marklein, announced last month the panel would hold three hearings in person around the state and one virtual one over the month of April. The committee's second in-person hearing, in Rhinelander, was held Wednesday.
And this week, Born of Beaver Dam and Marklein of Spring Green indicated they'd stick to that plan in a letter responding to their Democratic colleagues .
"While registration ... reached capacity within minutes of opening, it is certainly not the first, nor the only, opportunity for the people of Wisconsin to provide input on the state budget," they wrote in the letter posted online by WisPolitics.com, noting the listening sessions lawmakers have held in their legislative districts in recent weeks as well as the online portal, email and mailing addresses for individuals to share input to the committee.
Zander said while she and others have been encouraging people to use those options, "there isn't anybody who doesn't know the value of hearing somebody's story out loud."
"Those options, while very much appreciated, in no way can replace what that's like to experience somebody tell their own story in their own voice, and that's what's missing," she said. "Additional opportunities to allow for people to do that in a way that is just much more impactful, quite frankly, is the missing piece."
ACLU of Wisconsin advocacy director Molly Collins, who organized the letter to Joint Finance this week and plans to attend the three in-person hearings to support volunteers who are testifying, noted beyond health concerns affiliated with the ongoing COVID-19 crisis, other barriers exist for individuals to participate in those hearings in person.
For example, she said, it can takes hours to drive to a hearing depending on which part of the state it's in, as well as get onsite early enough to register, before then proceeding to wait hours to provide a few minutes of testimony.
All of that, she said, lends itself to a broader discussion about making state government "more accessible to the people who live in Wisconsin" beyond this  year.
"This pandemic has taught us a lot of things about what we can and should be doing remotely," Collins said.
The final in-person Joint Finance public hearing is Thursday at UW-Stout in Menomonie. The online hearing scheduled for April 28 is set to begin at 10 a.m.