Wisconsin's Tavern League has been a political powerhouse for decades — advocating in the Capitol for thousands of bars and restaurants across the state that serve alcohol.
The group, which was established in 1935 and is the largest tavern association in the world, has, like other advocacy groups, won and lost policy fights over the years. Among its victories, the Tavern League has fought successfully to extend bar hours and remove drunk driving warnings from state road signs. Its biggest loss in recent years was the failure to prevent a statewide smoking ban in bars in 2010.
It has yet to stop what it says is a growing existential threat to local bars and banquet halls: wedding barns, the privately owned establishments advertised to the public and available to rent for a variety of events, the most popular of which is the rusticly themed nuptial.  People who rent out these venues typically bring in their own alcohol and bartenders to serve it. Some barn owners have liquor licenses,  but many do not and have not been required to obtain them as is required of a banquet hall or bar.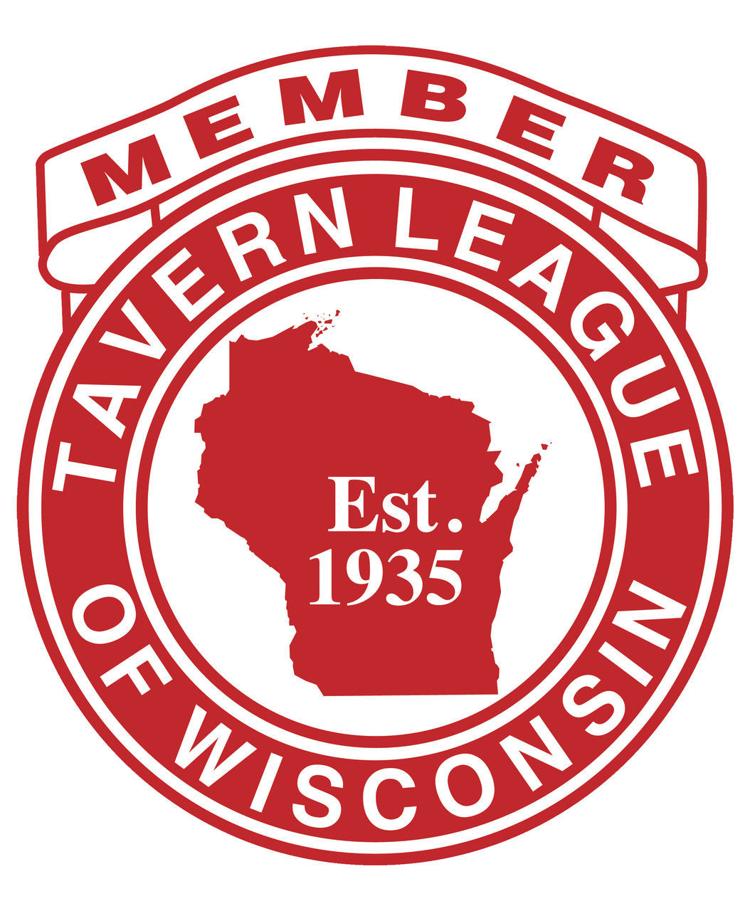 "Our industry has been under attack since day one... just a difference in who's attacking and what the issue is," said Pete Madland, executive director of the Tavern League, in an interview.
The organization's members have for years advocated for more of what other business interests typically rebuff: government regulation and aggressive enforcement. In particular, they argue, the hands-off approach to wedding barns and other unregulated events spaces highlights a lack of consistency when it comes to enforcing liquor laws, a longstanding gripe of the Tavern League.
They say Gov. Tony Evers' administration has so far largely abdicated that responsibility, along with his predecessors from both parties, Scott Walker and Jim Doyle, neither of whom took a firm, consistent approach to alcohol regulation.
"It's the only area of government advocating to deregulate an industry … these are government officials whose only job is regulation," Madland said of the state Department of Revenue and its enforcement agents. Revenue is the agency through which alcohol is taxed and regulated and it currently has nine agents to monitor hundreds of businesses that hold alcohol licenses.
There is no reliable Democratic or Republican position when it comes to selling and serving alcohol and both parties accept Tavern League campaign contributions to boost their candidates.
Evers has said that he wants to see alcohol consumption in the state better controlled, but he has yet to change the state's approach to how it enforces the law or provide guidance on how the state's alcohol statutes should be applied.
"Alcohol is something that needs control and so we have to make sure that is controlled in a way that other spirits are," he said shortly after winning election in November 2018, according to the Milwaukee Journal Sentinel. Evers spokeswoman Melissa Baldauff did not respond to repeated requests for comment on the issue.
Six months after Evers took office, the Tavern League and wholesalers say they are still waiting for guidance.
"We're operating without a net … nobody is calling the shots," said Madland, who said the Tavern League has asked the state countless times over the last several years to better enforce the law. "We've lost some respect for the agency ... the message it is sending to our members: 'You don't have to follow the law.' And that isn't some hyperbole."
Allowing unlicensed event venues to stay in business while alcohol is served on the premises violates past Department of Justice legal opinions and is tantamount to the executive branch creating new policy without the Legislature, said Scott Stenger, the Tavern League's lobbyist.
Stenger cites a 1992 legal opinion from then Attorney General Jim Doyle, who told the Legislature that if alcoholic beverages are served at an event where an admission fee is charged (similar, Stenger said, to a rental fee) that the "owner of the establishment must hold the appropriate alcohol beverage license."
"We're perplexed … wedding barns were always required to have a license," he said.
Eric Jensen, lobbyist for the Wisconsin Beer Distributors Association, said his organization, too, wants more enforcement.
"We want our industry to follow the law, and we look forward to working with the current administration and the Department of Revenue to ensure our enforcement measures accomplish that goal," he said in a statement to the Cap Times, speaking about enforcement broadly, not wedding barns. "The nondiscriminatory, competitive playing field created by these regulations has provided Wisconsin a vibrant craft beer and alcohol market in which our homegrown businesses compete fairly with manufacturers from across the country."
Though the Department of Revenue jointly enforces state alcohol laws with local municipalities, it is considered the legal authority on how those rules are followed.  Patty Mayers, a spokeswoman for the agency, said it has been working with the state's alcohol industry to improve enforcement and is working on finding funds to hire more enforcement agents.
"The Department of Revenue takes very seriously the topic of alcohol regulation and enforcement, and effectively utilizes the resources granted to us by the legislature to enforce alcohol laws," Mayers said.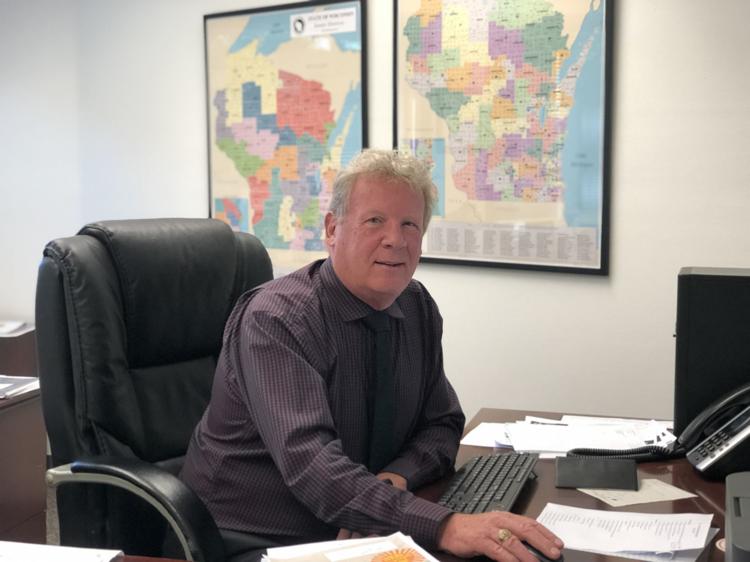 Department of Revenue as 'referee'
The framework of laws that the Tavern League and alcohol wholesalers want better enforced is called the "three-tier system." This set of laws outlines how alcoholic beverages should be manufactured, distributed and sold in the state.
After Prohibition ended in 1929, Wisconsin, among other states, adopted this system, which mandates that alcohol be made, distributed and sold by different companies. For example, a business that makes alcohol cannot also distribute it and companies that sell alcohol wholesale cannot sell it directly to the public.
Businesses like breweries, wineries and distilleries that produce the alcohol each have distinct rules they must follow. Those rules have changed incrementally over the years — some say becoming murkier — to accommodate new trends and business models in the growing craft beverage industry.
Though the three-tier system was intended to prevent monopolies, some craft beverage businesses say it now does the opposite, protecting some alcohol players at the expense of others.
The debate surrounding the three-tier system and how it should work has divided Republican lawmakers and pitted businesses that produce alcoholic beverages against those that distribute and sell them to the public. Both sides speak of clarifying the law, but what that looks like varies widely.
The state Department of Revenue was always supposed to be a referee between those business interests, but it has become increasingly passive, said Roger Johnson, a former regulator who retired in 2014 after 38 years working in alcohol enforcement. Johnson participated in a legislative study committee on alcohol regulation last year that resulted in little new policy, none of which addressed key longstanding problems. He acknowledged that wedding barns should be regulated in some way, but said that he has not been aware of what's happened at the department since he left.
"I think there is a reluctance on the Department of Revenue's part to get involved in any kind of municipal issues that come up, which, as the referee as a state agency, we're here to administer and enforce the law," he said. "If you want to change the law, change the law.  Don't wink and nod and ignore it because it's not going to go away."
He looks at efforts to clarify the law as "an attempt to bring things under control before it does become a problem," he said.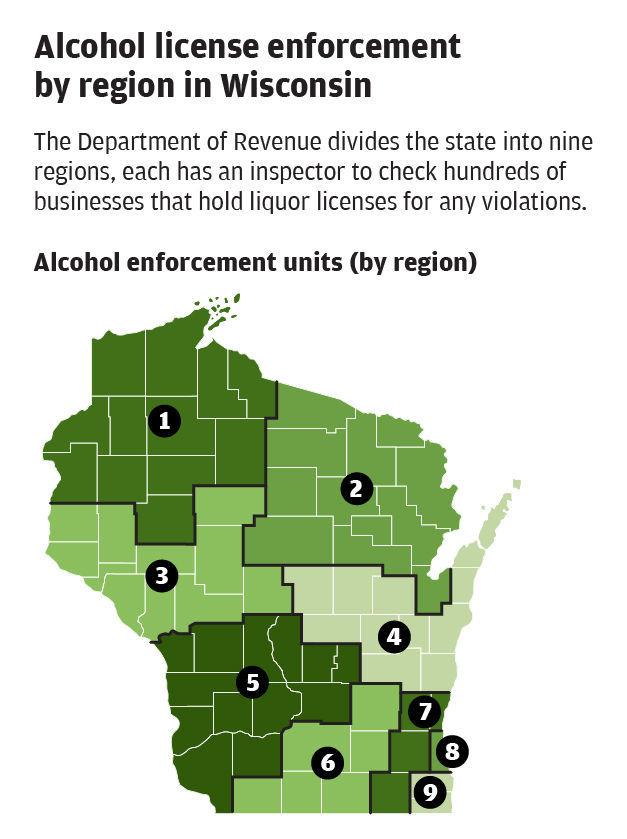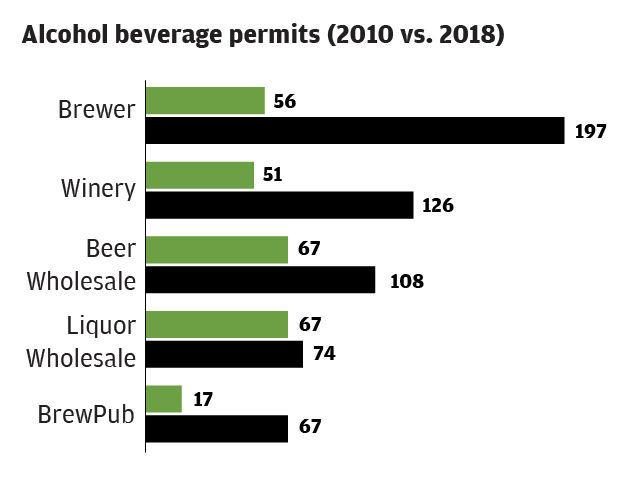 "I don't have a dog in this fight, none whatsoever," said Johnson, who worked as a field agent, then became a liaison between the alcohol industry and the state, answering questions on how to follow the law. "I'm not an attorney and I'm not a member of the Tavern League ... for 38 years I struggled with much of this (state alcohol laws) … thinking, 'well, what exactly does this mean?'"
Johnson said he still gets calls at home from a variety of business owners and municipalities looking for clarification on the law. He emphasized that he will not take money from anyone in the industry and has declined offers to formally consult for alcohol companies.
"I don't want to be beholden to any group," he said.
Ultimately, a lack of enforcement leads to confusion among a growing number of license holders, he said. 
The question of whether wedding barns needed alcohol licenses was not an issue five years ago, said Madland, the Tavern League's executive director.
"If someone said, 'I have a barn and I want to have weddings in my barn and I want to allow people to bring in their own beer, liquor and food into my barn,' the Department of Revenue would have said 'absolutely not.' Now what has changed? The laws haven't changed. Personnel within the Department of Revenue has changed, and how they interpret the same wording. They interpret it differently, and that's what caused the chaos," Madland said.
Brewery, winery and distillery licenses have each increased statewide over the last eight years, according to the Department of Revenue.
The number of brewers in the state has more than tripled from 2010 to 2018, from 56 to 197, according to the agency. Wineries more than doubled, with 51 permits in 2010 compared to 126 in 2018. And liquor wholesale permits also nearly doubled, from 67 in 2010 to 108 in 2018.
Mayers said the DOR  is actively investigating violations of state alcohol law, closing 806 investigations in fiscal year 2018. It is on course to exceed that in fiscal year 2019, said Mayers, the department spokeswoman.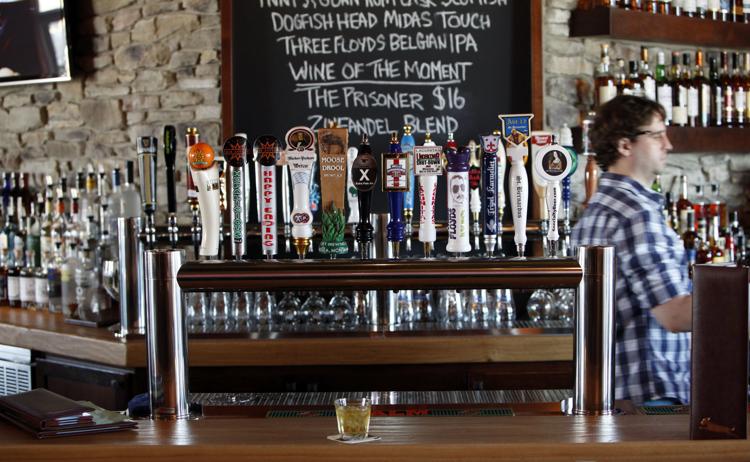 A free market argument
Many of the state's new alcohol licenses have been issued to craft beverage producers, most of which have tasting rooms where they sell their products directly to the public. Think Madison's State Line Distillery and Working Draft Brewery.
These businesses created their own coalition to lobby and advocate for changes to the law and began raising money through a state political action committee last year. The group, called the Craft Beverage Coalition, has been at odds with the Tavern League and it, along with a contingent of wedding barn owners, have allied with the conservative Americans for Prosperity to advance their cause.
Americans for Prosperity is an advocacy group founded by billionaires Charles and David Koch. The group has 15 full-time employees in offices throughout Wisconsin, raises some of its money throughout the state and has been involved in numerous issues including environmental and economic deregulation.
Americans for Prosperity has continued to highlight and lobby against what it says are protectionist and divisive Tavern League practices. The Wisconsin Institute for Law and Liberty has also advocated for wedding barns to operate without alcohol licenses, suing the state on behalf of several venue owners last year, arguing that state laws are prohibitively confusing and ambiguous.
"They seem to have a single-track focus, which is to get ahead by pulling people down," said Eric Bott, state director of AFP in Wisconsin. "That is an approach that is unsustainable long term. There are only so many people you can pull down and it's a tactic that creates a lot of enemies."
The state's alcohol laws, found in Chapter 125 of the state statutes, need to be clarified, but the Tavern League's attempt to influence how that is done would specifically advantage taverns over other small businesses, Bott said.
"Chapter 125 is not clear in so many respects. Until the Legislature demonstrates the courage to go in and clean up Chapter 125 and provide clarity for people that are impacted by it, you're going to have these problems," he said.
The Tavern League should recognize the changes in the marketplace rather than try to use government to get ahead by beating up the competition, Bott said.
Stenger, the Tavern League lobbyist, calls that criticism ludicrous. The idea of "free market" in the alcohol industry is a misnomer, said Stenger.
"When someone says 'free market' in this industry, it's a joke ... we're the complete opposite of free market. We're the most regulated product. If there's a fruit fly back there, we can get shut down," Stenger said. "You know why that is? The public demands that we follow regulations. We sell a controlled substance. We're not selling cookies."
Deb Stueber, owner of Doubledays in Cottage Grove, is a Tavern League member and president of its board of directors. She said she has seen a decrease in wedding business in her banquet hall as other event venues have become more popular. She doesn't begrudge people from choosing a  wedding barn over a banquet hall, she just wants an even playing field, she said.
"If a barn or unlicensed facility can go to Woodman's to buy their alcohol, you know as well as I do that that's a lot cheaper," she said. "A bar owner should be able to do the same thing. It's not that anybody is out for anybody, I just think it should be fair across the board."
Regulating competition, while not the only driver for alcohol industries lobbying for more enforcement, is a key aspect of the law.
"Our alcohol regulations also discourage unacceptable business and sales practices that encourage inappropriate or abusive consumption," said Jensen, the beer distributors lobbyist.
Jensen and the Tavern League say that consistent enforcement of the three-tier system creates more competition, not less.
"A lot of our members say, 'Maybe we should change the whole system' ... That means we can buy our product wherever we want, and the state can't collect the money," said Stenger. "And then all of a sudden, people say, 'Well, wait a minute. We can't do that.' So our position I think has been consistent. We're either gonna have a system that everybody plays under, or get rid of it. And if you get rid of it, the state will be the first one complaining because there's no way to collect the tax."
If craft beverage producers fail, it is because of the market, not the three-tier system or the Tavern League's lobbying, said Madland, who said he sees the system working better now than it ever has.
"If I'm a small craft brewer, and we didn't have a three-tier system, there's no way I could exist. Because you know what will happen? Budweiser, Miller, Pabst will crush you. They will come in and crush you. And that is why the system is the way it is, to protect the little guy because without it, there aren't any craft brewers throughout the state," he said.  "Now you can argue, 'well some craft brewers can't make it.' Yeah, a lot of bars can't make it as well. But part of why you can't make it isn't the system. It's because every other block now is a guy with a craft brewing operation. That isn't the system, that's oversaturation."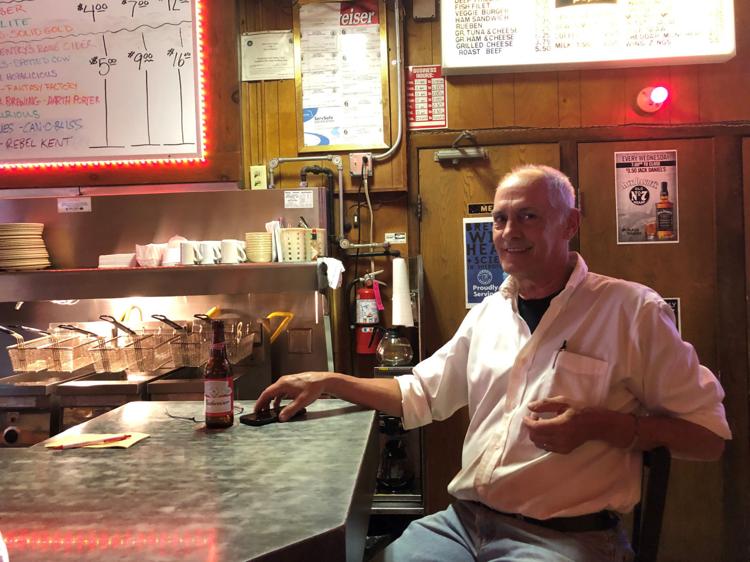 Death of the dive bar?
Profit margins have gotten thinner for many taverns, especially those in downtown Madison. The Plaza Tavern, located just off State Street, has been in business since the 1920s and dates back to before Prohibition, when it was a pool hall with a speakeasy in the back.
It has since become a campus mainstay with its famous "Plaza burger" and cheap drink deals ($3 craft beers and $2.50 Long Island Ice Teas on Thursdays). But retaining its retro charm gets harder each year, said Dean Hetue, who has owned the bar since 2003 after working there as an employee since 1980.
"Because I'm right downtown, I'm paying top-dollar rent and I don't own my property," he said. "It's the working Joe's bar and I think it's harder to say the same and change and become a little more hoity toity. We're a dive bar and we're proud of it. We've got great burgers and friendly staff."
Hetue is a member of the Tavern League, partly because of how the organization lobbies legislators on his behalf, he said. When downtown bars were sued by a group of students in 2008 for joining a pact to limit drink specials, a move designed to thwart a ban the city was considering on specials like 2-for-1 beers or $1 shots, the Tavern League chipped in to help bar owners with more than $20,000 in legal expenses, even after a federal judge threw out the suit, Hetue said.
"I really appreciated that," he said.
The Tavern League predicts that if nothing is done to clarify the law on unlicensed event venues, the issue could devolve into a  dangerous situation.
"Unless or until someone calls (unlicensed venue owners) out and says these consequences are significant, something bad is going to happen," Stenger said. "It's not going to happen overnight, (but) you're gonna see empty buildings in college towns that will be leased out. They'll have live music every Friday, Saturday night. Open from 10 at night to 5 in the morning. Bring your own booze, $20 cover charge, smoking. No ID requirements. No sanitation requirements. No water requirements. Nothing." 
Get Government & Politics updates in your inbox!
Stay up-to-date on the latest in local and national government and political topics with our newsletter.