Last December when Brandice Hatcher was eight months pregnant, she came home to an eviction notice.
"When I came home and it was on my door, I was very distraught and hurt, and got scared as like what to do, because I've never received a yellow eviction notice," she said. "I had nowhere to go, no money. I started to cry. I had to pray to calm myself down."
She was behind on rent due to pregnancy complications. Walking meant constant pain, so she missed some shifts at her part-time job working for Madison Metro, another job at Party City and her work at the Boys and Girls Club.
But when she went in for a checkup, the doctor placed her on bed rest until six weeks after she gave birth. Unable to work, she had no income.
As an African-American woman, Hatcher's story is not uncommon in Madison. Sabrina Madison, founder of the Progress Center for Black Women, said she hears from African-American women on a regular basis who are met with a crisis like a medical emergency or a broken car, and then have to urgently search for rent help to prevent eviction.
There are funds for emergency rent assistance in Dane County and Madison, but when those resources run out or tenants don't qualify, they come to Madison or other well-known community figures for advice.
"At this point, it's really overwhelming," Madison said.
African-Americans and female-headed households are some of the groups most vulnerable to eviction. Revel Sims, an assistant professor in the Department of Urban and Regional Planning at the University of Wisconsin-Madison, conducted research in Dane County with preliminary results that show as the percentage of female-headed renter family households increases in a neighborhood, the risk of eviction increases 946 percent. With increasing African-American concentration, the risk of eviction increases 18 percent.
Madison sees this in regular messages and emails asking for help:
"My rent is $925 but I was only able to give them $500 because I had to get my car fix (sic) in order to continue working and transporting my 3 children to and from school," one message to Madison read.
"I don't have way to pay my rent I been without a job for a month they lay (sic) me off my work … I was wondering if you guys could help me out to find away I can get help," read another.
Lisa Peyton-Caire, founder and president of The Foundation for Black Women's Wellness, hears about urgent housing situations at least once a week. She said "in most cases, they're calling when homelessness and eviction is imminent or it has already happened."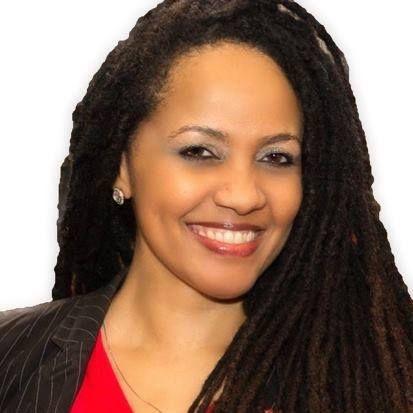 The vast majority of affected tenants are working, Peyton-Caire said, and usually have more than one job. But they're often paying high rents in Madison's tight rental market and getting paid low wages.
The city's housing report showed that from 2006 to 2010, 37 percent of African-American households in spent over 50 percent of their income on rent, as compared to 18 percent of white households. Madison noted that the gender wage gap for Latinas and African-American women puts them at further economic disadvantage.
It just takes one minor crisis like an accident, broken car, sickness, death in the family or job loss for the women to fall behind on rent, and sometimes can be as simple as needing to stay home with a sick kid, Peyton-Caire said.
Madison and Peyton-Caire always try to direct tenants to community resources for rental assistance. But those are "heavily taxed" and have "bigger demand than they can keep up with," Peyton-Caire said. If that fails, they start asking churches and nonprofits for funds.
Many times, Peyton-Caire said, her organization resorts to calling friends and collecting personal money and donations, or helping women start GoFundMe pages.
Hatcher reached out to any source of emergency rent assistance she could find: Joining Forces for Families, Porchlight and The Foundation for Black Women's Wellness. That gave her a few hundred dollars, and although she was embarrassed, Madison encouraged her to create a GoFundMe page, where mostly small donations of $10 or $20 raised $1,580.
"There's a beauty in the community coming around a person and saying, 'If agencies aren't coming around you, we'll do it ourselves,'" Peyton-Caire said. "That's not sustainable either."
The city of Madison distributes almost $80,000 of city, state and federal funds to the Tenant Resource Center and $40,000 to the Porchlight Dwelling Intervention Grants & Sustenance (DIGS) program.
The city funds focus on homelessness prevention, and can provide rent assistance "to prevent an individual or family from moving into an emergency shelter, the streets, or a place not meant for human habitation." The fund is also limited to people who have experienced homelessness in the last five years, have a family of at least six people or need an accessible housing unit.
The city's rationale for this criteria is that one of the only known predictors of becoming homeless after eviction is "a previous episode of homelessness," Sarah Lim, a community development specialist for the city, wrote in an email. 
Other organizations in Madison provide emergency rent to those who don't fit those qualifications, including Dane County Human Services Emergency Assistance Grants, Joining Forces for Families, DIGS and local churches.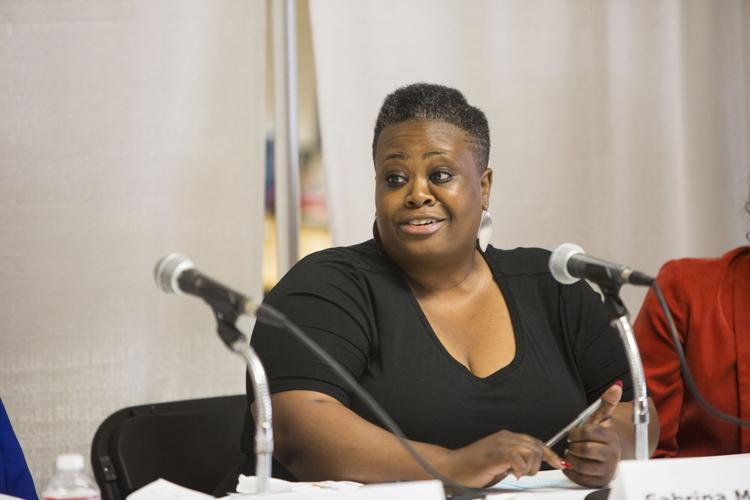 "We try to help as many different people with as many different kinds of housing-related problems as we're able," said Hasan Mohr, coordinator of DIGS. "(We) try to find help out there for people who would be turned away from any other program in Dane County."
DIGS serves about 120 people a month, but Mohr said, "I could take another 100 easy, the phone does not stop ringing, we just stop answering the calls, basically."
Michael Johnson, president and CEO of the Boys and Girls Club of Dane County, also sees unmet needs. BGCDC has an emergency assistance fund of about $10,000 a year, supported by the Saris Cycling Group and the Theda Clark Foundation. Johnson said about 30 percent of that fund is spent on homelessness and eviction issues.
The BGCDC asks people to use their funds as a last resort, Johnson said, but even so, "we find ourselves turning away more people than we can help."
"We are under-resourced as a community," Peyton-Caire said.
Lim said she believes there may be enough funds to meet the need within the city's eligibility criteria of homelessness prevention, but noted that criteria is "very narrow."
"There are a lot of people who do not meet that criteria and do not have support networks to help and need emergency rent assistance. They may be able to get assistance from other sources such as County EA grant or JFF, but those resources are limited too," Lim wrote.
Brenda Konkel, executive director of the Tenant Resource Center, said that immediate funds are not always needed to prevent an eviction. Some evictions can be ended with landlord-tenant mediation, a service TRC provides and the city supports.
But she noted that recent state law changes have made it "easier and faster for landlords to evict people," which makes it harder for tenants to find, apply for and receive emergency funds before they're evicted.
"You have to move fast to be able to prevent that eviction … It's a race," Konkel said. "Even if the money is available, getting the money out the door with the level of restrictions that are on it from the federal and state government, is kind of hard."
Because her eviction case was rescheduled, Hatcher was able to find help from Legal Action of Wisconsin, and her eviction was dismissed. She's still on medical leave, and is looking for jobs to support her new baby girl and her 7-year-old daughter.