Four years ago, support from voters in the Green Bay media market helped push President Donald Trump to victory in Wisconsin. A week ahead of Election Day, a statewide pollster said the area is "basically a tossup."
It's just one of the regions where Trump will need to run up the tally to win this key battleground state's 10 electoral votes, which he secured in 2016 by benefitting from a strong showing among rural white voters and low Democratic turnout in urban areas.
Trump's ability to replicate his victory in Wisconsin, one of the key swing states that broke his way with a razor-thin margin in 2016, is an open question. But as election watchers try to game out his or former Vice President Joe Biden's path to a win, the Fox Valley and broader Green Bay media market are sure to play a key role.
Eyes are also on the Milwaukee suburbs — including the conservative "WOW" counties of Waukesha, Ozaukee and Washington — and the state's liberal strongholds of Dane and Milwaukee counties.
What follows is a breakdown of what election watchers are looking out for as unofficial results roll in next week.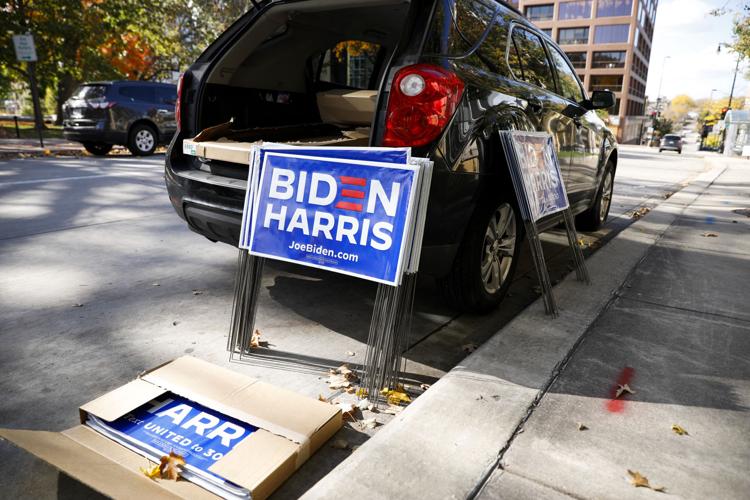 Rural vs suburban appeal
Trump hasn't had a problem activating supporters in rural parts of the state — voters that were key to launching him to the White House in 2016.
But that year, Republican U.S. Sen. Ron Johnson was on the statewide ballot, too, creating a reverse-coattail effect that helped bolster Trump's numbers in Waukesha, Ozaukee and Washington counties, the "WOW" suburbs surrounding Milwaukee that have historically been critical for Republican success in the state between 1992 and 2012.
Trump ultimately won the area by 28 percentage points, while Johnson carried them by 38 points. Two years later, in the 2018 gubernatorial race, former Gov. Scott Walker's margin there was 35 points.
Crediting Trump's 2016 win to a combination of his ability to bolster rural voters and Johnson's "overall force in southeastern Wisconsin," Republican operative Brian Reisinger stressed that Republicans need to "end the false choice here between rural voters and suburban swing voters" to be successful.
"There is more upside in rural areas to pump up Trump, but can they do that without eating into suburban voters?" the former Johnson campaign spokesman said.
Performing well in the suburbs is crucial for Trump. While his campaign may be banking on overwhelming turnout in rural areas, there may not be enough voters there to offset a poor showing elsewhere, especially when considering energized Democratic turnout in Dane and Milwaukee counties.
Overall, Trump won Washington County in 2016 by 40 points, while carrying "crucial Waukesha County," as the pundits call it, by 27 points and Ozaukee County by 19, leading to (as Politico recently described) "whispers of a slow political realignment due north of Milwaukee."
"What suburbs does Biden win and by how much?" Democratic strategist Sachin Chheda asked. "If Trump loses Brookfield (in Waukesha County), he's in real trouble. If Biden wins Mequon (in Ozaukee County), that means something."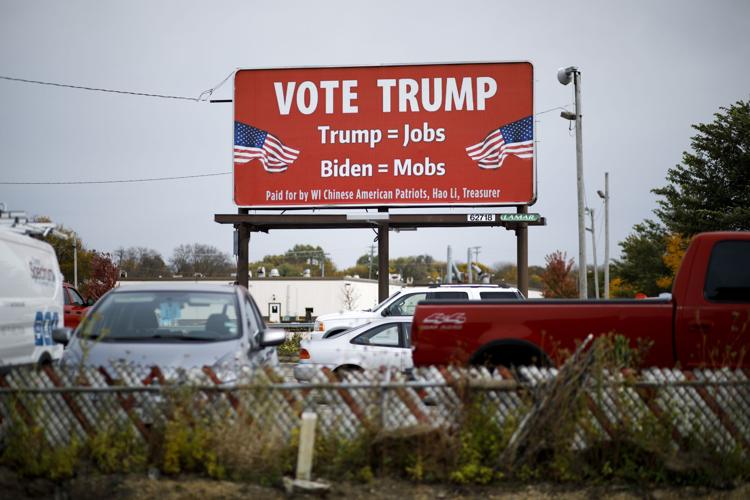 Liberal strongholds
While Hillary Clinton got 240,000 fewer votes in Wisconsin than incumbent President Barack Obama did in 2012, the slippage didn't occur in the fast growing and heavily Democratic Dane County, one of the few places where Clinton built on Obama's re-election margin.
But in the state's biggest city and county, Democratic support fell over the same period. In 2016, Clinton received 39,000 fewer votes in the city of Milwaukee than Obama did in 2012. She lost to Trump in the state by nearly 23,000 votes.
While Clinton famously decided not to campaign in Wisconsin four years ago, ceding an opportunity to energize her base, that's probably not the reason she lost here. As FiveThirtyEight recently noted, Clinton also failed to win Pennsylvania, despite campaigning hard there, meaning that it's likely the move among non-college-educated white people toward Republicans was a bigger factor in Trump's victory.
Part of the story, too, lies in the 19% decline in Black turnout in Wisconsin between 2012 and 2016. Seventy percent of the state's African American residents live in Milwaukee County.
The 2016 election was the first general statewide election in which Wisconsin's photo ID requirement was in place, which could have contributed to suppressed turnout. Separately, a recent report from the U.K.'s Channel 4 News documented the Trump campaign's efforts to discourage Black voters in 2016, showing some 3.5 million Black Americans were categorized as voters they wanted to deter from participating in the election.
UW-Madison journalism professor Mike Wagner said since there's little room for turnout to grow in Dane County, Democrats need to ensure they shore up support in Milwaukee to be successful.
"Democrats can almost win the state with huge turnout in Madison and Milwaukee and nothing else, but almost is not the same as doing it," he noted.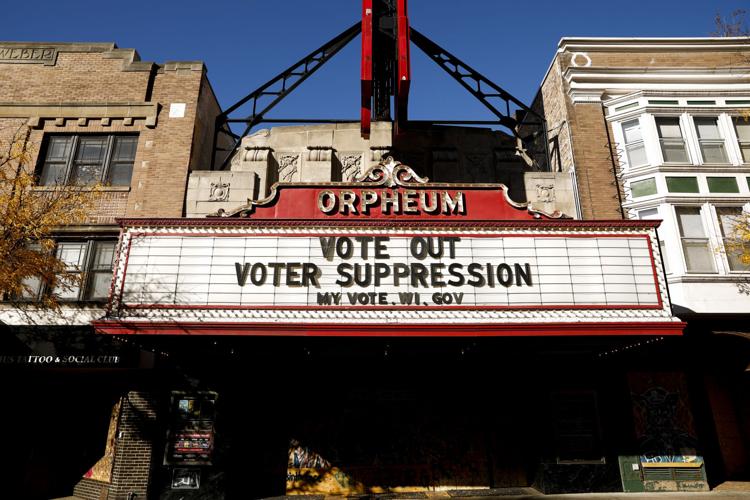 Fox Valley and beyond
Support from the Green Bay media market helped pad Trump's Wisconsin victory in 2016. And he'll need to run up the vote there again to win the state.
Four years ago, Trump carried the 15-county area by 18 percentage points, including wins in the three most populous counties there, which some refer to as the "BOW" counties. He won by 11 points in Brown, 13 points in Outagamie and 7 points in Winnebago.
But this time, Marquette University Law School Poll director Charles Franklin said the area is "basically a toss up," based on an aggregate of his four most recent polls from June through early October. 
If that holds up on Election Day, Franklin said it "would be quite a shift from where that area voted in 2016 … and shows the greater competitiveness of that region."
Containing some 20% of the state's registered voters, the Green Bay media market is about the size of the Madison market, Franklin noted. But the area, he added, has seen its cities (including Green Bay and Appleton) trending more Democratic in recent elections as the surrounding counties remain "very red."
"We just don't know at this stage how much more those cities might tilt Democratic, especially this election, but also whether there's the counter reaction of Trump support in the outer parts of the counties actually getting even stronger," Franklin said. "And so, where does that balance lie? What my data says is it's pretty close to a toss up at this point."
Sign-up here for the Campaign Notes newsletter to get important Wisconsin politics updates in your inbox each Thursday, now through Election Day. 
Get Government & Politics updates in your inbox!
Stay up-to-date on the latest in local and national government and political topics with our newsletter.