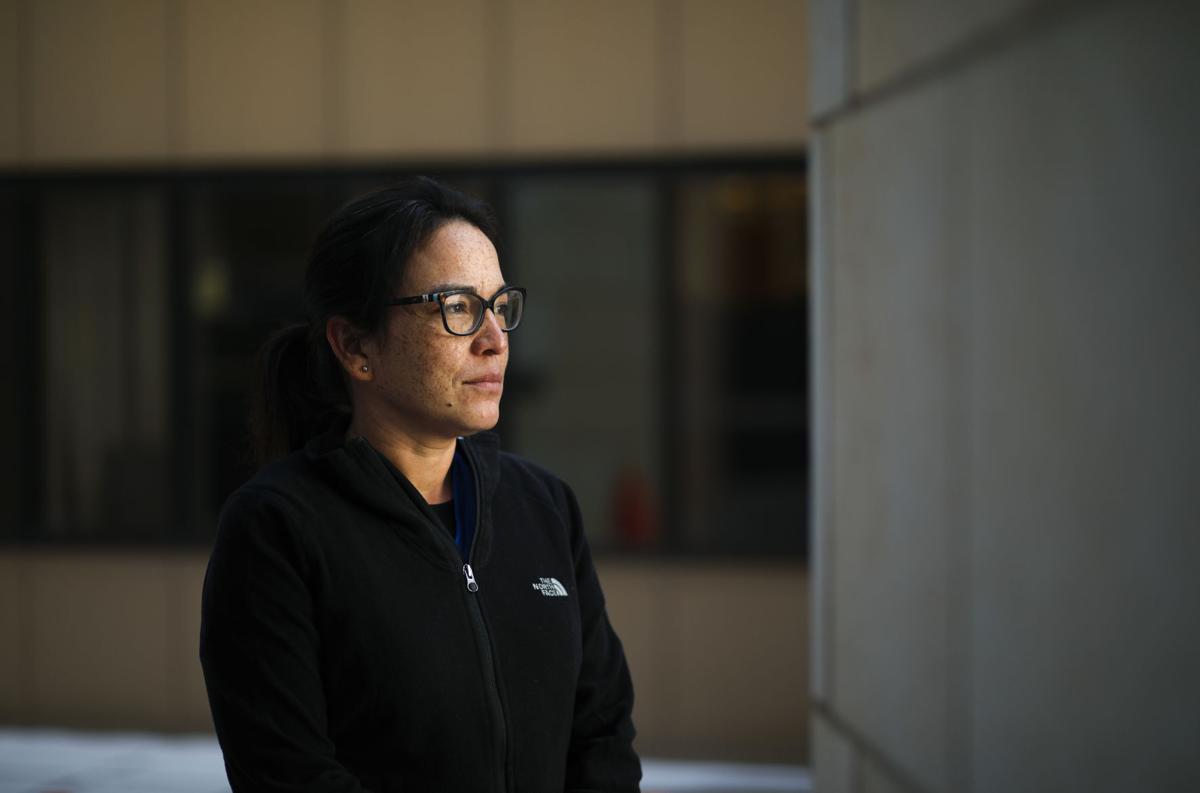 This is part of a series of interviews with Madison educators, organizers and leaders looking back at lessons they took from 2020. Find the others HERE.
This year, the importance of collective good and the promise of small gains in one's health has struck Dr. Cristina Delgadillo and her family in an intimate way.
"This is probably one of the hardest years I've experienced personally and professionally, like it has been for many people," she said. "This year I have learned that it's really about the collective good and that we don't live in silos."
Delgadillo, a Latinx pediatrician at UW Health's 20 South Park Street clinic, cares for children from infancy through their early 20's. She is one of a few Spanish-speaking providers in the Madison area, and about 20% of her patients are from the Latino community, who still face barriers to healthcare. She came to Madison for medical school and never left, and has been practicing since 2010.
Delgadillo is a provider in the health care system and her daughter is currently a patient in it, an experience that has reinforced the importance of access to care, she said.
"I know it's been said by others, but I can't help but reinforce that the medical staff in the hospitals and the clinics can't do it alone. It takes a little bit of sacrifice from everyone ... that is not about politics, it's about surviving."
"She is fortunate in that she can be hospitalized and receive the care she needs — we have access — but it's scary to think that in some areas of the world people cannot get the medical care they need because the hospitals are full of patients with COVID," Delgadillo said. "We didn't know if she was going to be able to walk again and what control of her bowel and bladder she was going to have, so it was a very scary situation."
Now, both as a provider and a parent, Delgadillo appreciates the small gains even more.
"I have learned more and more about appreciating the small gains and development in the small triumphs of health, of a child's life," she said. "If someone is able to be happy and healthy, that is what I try to focus on in my approach in clinic. It's also caring for the parents and the siblings who are impacted by their child's medical condition."
Her husband, kids and parents have provided critical support. She has a greater appreciation for human connections and pursuing new ways to find them.
Olivia has been in the hospital for a month and has made great progress, but she is not yet walking.
Her spirit remains strong, Delgadillo said. She has seen similar resiliency in the children she sees in clinic, many of whom have faced significant mental health challenges because of the pandemic.
Being the parent of a patient in the hospital has informed her approach to medicine.
"It's being humble and acknowledging that I don't know everything and I'm still learning," she said. "I'm learning through my patients and through my children and I want to be there to support the families and to support the children."