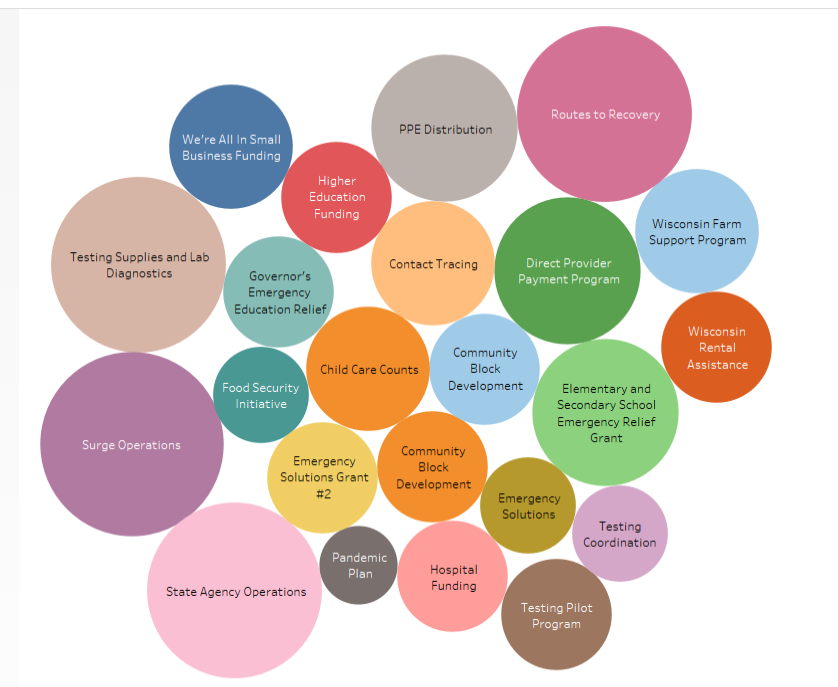 Wisconsin Gov. Tony Evers on Thursday announced the launch of a dashboard that lays out where federal funding for COVID-19 has gone.
The website documents the programs and initiatives that have been funded with federal dollars, including from the CARES (Coronavirus Aid, Relief and Economic Security) Act, the $2.2 trillion stimulus bill passed on March 27 during the national lockdown to control the spread of COVID-19. So far the state has spent $1.72 billion of the federal funds awarded to Wisconsin.
Evers said the website was created to provide transparent and up-to-date information on federal coronavirus funding.
"Our new website will allow Wisconsinites to see for themselves how these federal funds are being invested in communities across our state," he said.
The largest chunk of federal money so far, $445 million, has gone for "surge operations," which has been distributed to hospitals and communities to prepare for a possible surge over the summer and fall.
Testing and lab supplies have cost $202 million, and another $200 million has gone to local governments to pay for emergency and public health related operations, personal protective equipment, cleaning and sanitizing supplies, including those used for elections, temporary housing for infected or at-risk people, testing and contact tracing, family and sick leave and other expenses.
Other disbursements include:
$200 million for state agency operations.
$175 million for relief funding for elementary and secondary schools.
$110 million for health care provider payments.
$75 million for contact tracing.
$75 million for small business funding.
$50 million for the state's farm support program.
$40 million for hospital funding.
$35 million for higher education funding.
$25 million for people who have lost income due to the pandemic for owed rent, security deposits, and wrap-around services.
$15 million for food security initiatives.