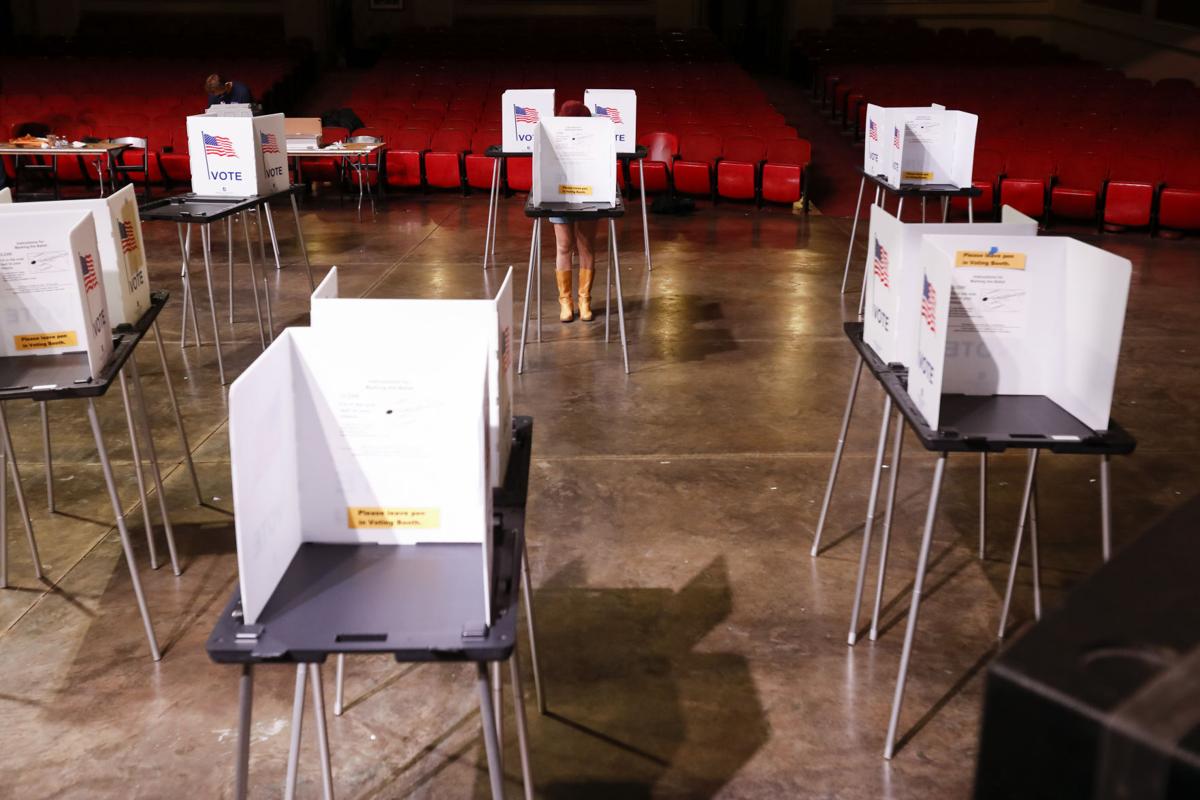 In a year that disrupted how people live, work and socialize, changes in voting behavior have been dramatic and could last beyond Nov. 3. 
At the start of Election Day, nearly 2 million voters across Wisconsin had already voted, either via an absentee ballot sent in the mail or by filling out an absentee ballot at an early voting site. In 2016, just over 819,300 absentee ballots, many of which were cast in person, were received.   
This is a huge shift in Wisconsin, which has historically been a state where a majority of people vote in person on Election Day and about 6% used an absentee ballot. However, concurrent with the coronavirus pandemic sweeping the nation, the state saw 60% of people vote absentee by mail in the April election. 
"Throw out all the old records," Reid Magney, public information officer for the Wisconsin Elections Commission, said at a briefing last month. "There's nothing that compares to what's going on now."  
Wisconsin Elections Commission Administrator Meagan Wolfe said at a briefing in the days before the presidential contest that voters may now be more aware of their options for casting ballots and registration. 
Alternatives to voting in person on Election Day include voting by mail with an absentee ballot or in-person absentee voting — when voters cast their ballot ahead of the election in person with an absentee ballot. Wolfe said during the day Tuesday that a new trend in voting behavior includes voters receiving an absentee ballot by mail but returning it on Election Day. 
Also, some voters may be turning to online voter registration versus registering to vote in person. 
"We've certainly grown and learned a lot this year about some of those other procedures that weren't as widely utilized in our state," Wolfe said. "Whatever the voter behavior dictates in the future, we're very well equipped to be able to service those voters through whatever method they find works best for them."  
As of Nov. 1, the Wisconsin Elections Commission reported 3.7 million active registered voters. Because voters can register at the polls on Election Day in Wisconsin, the voter registration numbers that some counties report in their unofficial results are not a true reflection of registration. Nearly 3.3 million voters cast ballots in the presidential race, according to the Associated Press after it declared on Wednesday afternoon that Joe Biden won Wisconsin. 
Comparing data from past years and extrapolating forward is difficult because this is the first presidential election where in-person absentee voting has reverted back to statutory norms, meaning that it can only be held in the 14 days leading up to the election. Previously, each jurisdiction was able to decide when to begin in-person absentee voting 
It's also difficult to predict voter behavior for future elections because Magney said it depends, to some extent, on what the Legislature chooses to do in coming sessions. 
Shifting resources 
Madison City Clerk Maribeth Witzel-Behl, who has weathered the pandemic's effect on election administration, said managing the influx in absentee voters is all about shifting resources.  
In Madison, the clerk's office issued a record-breaking 127,900 absentee ballots and of those, 121,207 were returned to be counted as of Tuesday morning, according to data from the clerk's office. Nearly all the absentee ballots were counted before the polls closed. 
"We have found that it is a lot easier to make sure we have enough resources when voters know in advance that they will be requesting an absentee ballot, rather than the sudden rush of absentee requests we received in April," Witzel-Behl said.  
According to data from the clerk's office, Madison saw 84.7% percent of registered voters cast a total of 161,836 ballots, including in-person and absentee Tuesday. 
Witzel-Behl already acknowledged that next year's elections in February and April will continue to look different. Also, looking at past statistics won't necessarily be helpful in predicting voter behavior.  
"We need to be prepared for just about anything now," Witzel-Behl said.    
Dane County Clerk Scott McDonell said Wednesday he expects continued use of ballot drop boxes and believes voting by mail will remain a "significant percentage of the overall vote total." He also said there may need to be improved communication about voters tracking their ballot given concern over the U.S. Postal Service.  
Mayor Satya Rhodes-Conway said she hopes innovations around voting in Madison, such as the drop boxes, curbside voting options and public health, spread across the country. 
"The more we can do to increase access to voting for everyone the better," Rhodes-Conway said.  
Share your opinion on this topic by sending a letter to the editor to tctvoice@madison.com. Include your full name, hometown and phone number. Your name and town will be published. The phone number is for verification purposes only. Please keep your letter to 250 words or less.