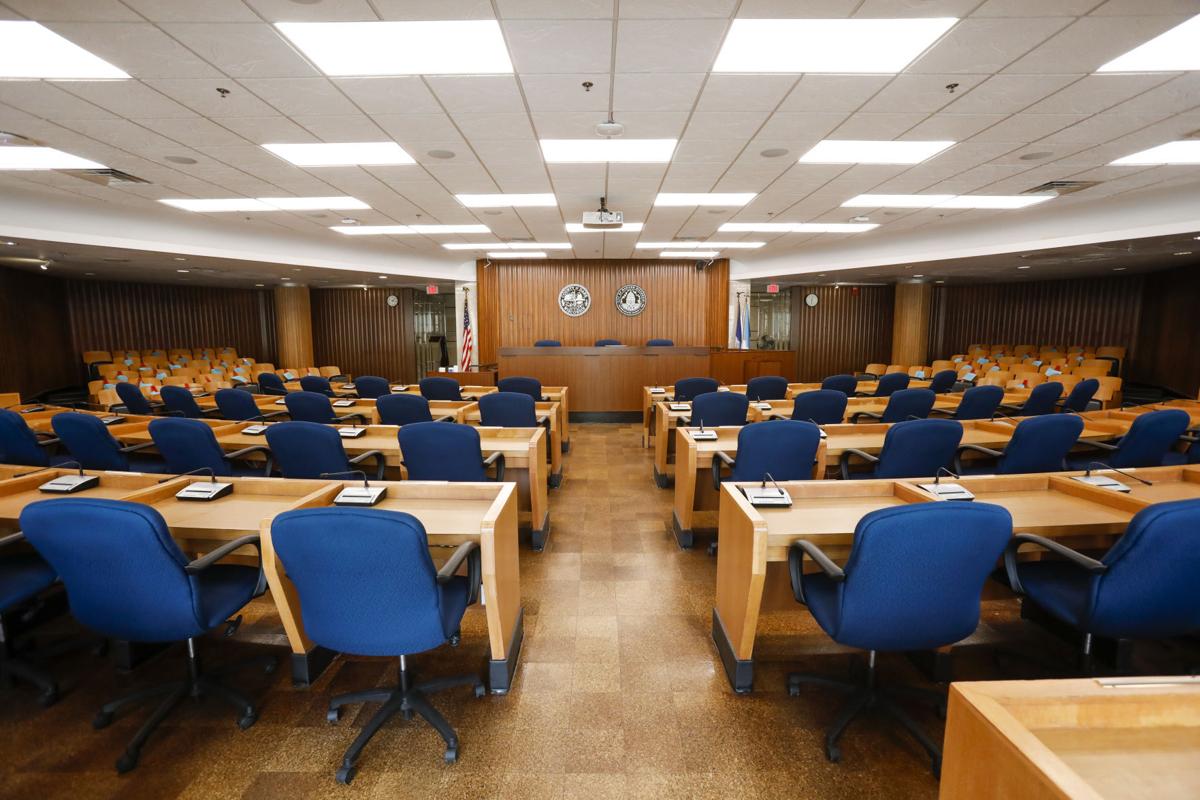 Next month in an advisory referendum, Madison voters will weigh in on possible changes to the City Council as a part of a multi-year initiative evaluating how local government can represent and engage all residents. 
There will be four questions on the April 6 ballot that ask about pay for alders, the size of the City Council, the length of terms for alders and if there should be term limits.  
The questions are the result of  an 11-member Task Force on Government Structure extensively studying the composition of Madison government, powers and duties of the mayor and City Council, and the large number of boards, commissions and committees in the city over a two-year period.  
The committee found "the city's current government structure is an impediment to full participation and representation and, therefore, that the city's structure is fundamentally unfair to a large portion of the city's population, including, most notably, the city's residents of color and low income," according to the report.
Though the task force doesn't know if the changes will make Madison government more accessible, its members argue that the city must address the challenges embedded in the city's current structure. 
"The Task Force understands that its recommendations will not produce a perfect government – no set of recommendations ever will," the report states. "But preserving the status quo is not an option if the city is truly intent on pursuing racial equity and social justice." 
Here's what Madison voters will be asked and some of the pros and cons outlined by the task force that studied the city's local government structure.  
Voters will respond to the following questions
Increase pay for City Council members?
Madison currently has a part‑time Common Council with members who are paid approximately thirteen‑thousand seven hundred dollars ($13,700) per year. Beginning with the 2023 Spring Election, SHOULD the City of Madison transition to a full‑time Common Council with each Common Council member earning between fifty percent (50%) to eighty percent (80%) of the Adjusted Median Income for Dane County for a single parent with two children (approximately $45,000 to $71,000 per year)?
• With higher pay, alders can dedicate all of their professional time to the work of the city instead of balancing multiple jobs and responsibilities. Currently, some alders can dedicate all their time to city work, resulting in a structure in which some residents have full-time alders and others do not.
• The position would be more attractive to candidates who may otherwise be unable to participate on a part-time council with part-time pay.  
• Having alders who would likely represent larger districts would make Madison's residents per council member closer to other cities. This could change the level of influence a small group of residents can have on a single alder.
• Finally, alders could be better positioned to consider the best interest of the entire city and not necessarily their individual districts. 
• Professionalizing the alder position could result in more expensive campaigns and more influence from special interests. 
• Alders could be less connected to their constituents and more removed from local or district issues.
• The change could discourage some people from running for alder for fear of leaving a current job and then losing reelection at the next election.
• It could also result in the loss of varied backgrounds and job experiences often found on a part-time council. 
Should the council be smaller with larger districts?
Madison currently has a part-time Common Council comprised of twenty (20) alderpersons, one from each alderperson district. Beginning with the 2023 Spring Election, SHOULD the size of the City of Madison Common Council: Be reduced, be increased or remain the same?
• Larger districts could mean that transient populations would be less likely to cross district lines when they move, allowing them to become more familiar with and invested in their districts and their alder. 
• Larger districts could also allow these residents to run for council when they may not otherwise have considered doing so since a relatively short move would have resulted in changing districts.
• Larger districts could mean it's more difficult to reach out to all constituents. 
• The change could also also professionalize the role of alder, resulting in bigger and more expensive campaigns.
Madison alderpersons are currently elected to two (2) year terms. The Madison Mayor is currently elected to four (4) year terms. Beginning with the 2023 Spring Election, SHOULD City of Madison alderpersons be elected to four (4) year terms?
• A four-year term would allow alders to become more familiar with their position and pursue objectives without running for reelection as often.
• Could reduce overall campaign costs for the alder and city by requiring less frequent elections.  
• Longer terms could allow residents to get to know their alders more and allow alders to pursue "more robust and cohesive policy initiatives." 
• The change could professionalize campaigns and discourage potential candidates who may not want to make a four-year commitment. 
• It could also create the potential of longer vacancies and longer-term political appointees if an alder resigns mid-term.
Madison alderpersons are currently not subject to term limits. Beginning with the 2023 Spring Election, if the City transitions to a full‑time Common Council SHOULD the City of Madison alderpersons be subject to term limits of twelve (12) consecutive years?
• This could result in "fresh" candidates with new ideas, discourage career politicians and potentially result in more competitive elections and less influence from outside groups. 
• Term limits could deprive the council of experienced leaders and interfere with the democratic process by prohibiting an alder who constituents really like from serving that district. It could affect the ability of alders to follow through on long term projects that last longer than 12 years. 
What will happen with the referendum results? 
Because the referendum is advisory, the changes will not go into effect. City policymakers will use the information collected to measure voters' interest in pursuing possible changes. 
How and when would these changes be implemented?  
• Full-time council and higher pay: This question would not require a binding referendum by the voters, rather, the council would do this through budget appropriations and ordinance changes. 
• Reducing number of alders: Current city ordinances provide for a 20-member council, and that number was approved by voters in a referendum. State law requires that voters would need to make this change in a binding referendum. 
• Term length: A binding referendum would be required. 
• Term limits: A binding referendum would not be required.
For questions that require a binding referendum, the City Council would need to adopt a resolution authorizing their placement on the spring 2022 election ballot. If changes are made, they would take effect in 2023. 
Where can voters learn more? 
Share your opinion on this topic by sending a letter to the editor to tctvoice@madison.com. Include your full name, hometown and phone number. Your name and town will be published. The phone number is for verification purposes only. Please keep your letter to 250 words or less.