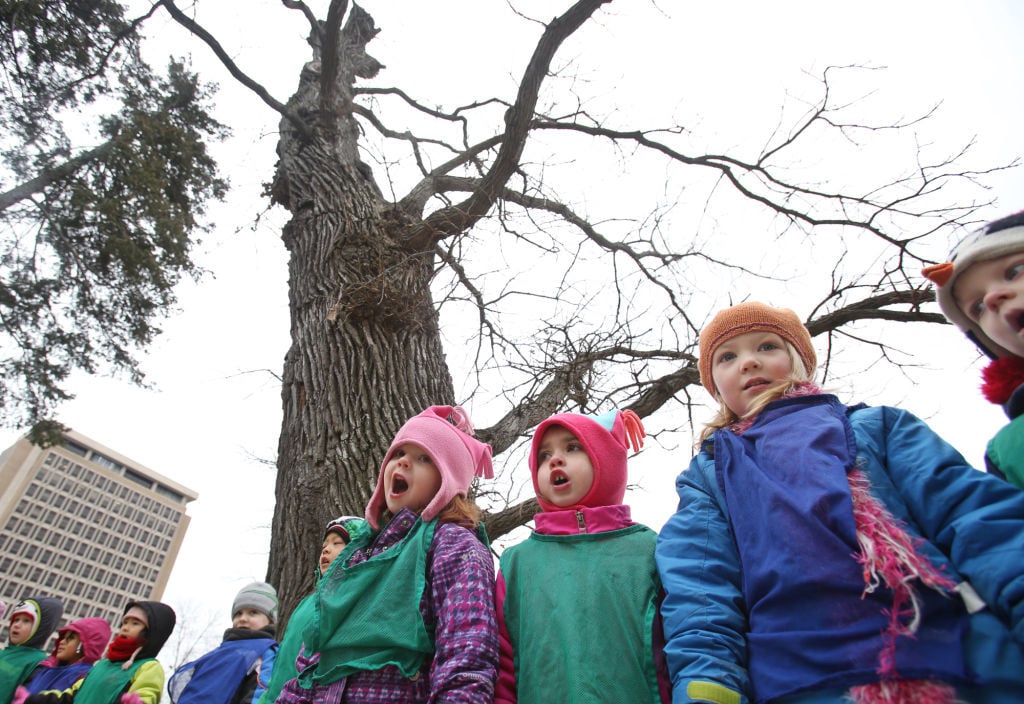 That development has strong implications for functions like social skills and academic achievement. And in order to solve some of Wisconsin's most stubborn problems like racial disparities in achievement and poverty, it's necessary to go all the way back to the beginning — sometimes, before kids are even born.
That's why the University of Wisconsin-Madison's Center for Child and Family Well-Being organized the "Prenatal to Five Initiative," a collaborative effort among teachers, researchers, practitioners and communities across the state to enhance brain development in order to reduce racial disparities in poverty and achievement.
The initiative kicks off with a summit on Friday, June 2, at Gordon Commons, 770 W. Dayton St., on the UW-Madison campus. 
The idea for the summit goes back to 2015, when UW-Madison's School of Human Ecology (SoHE) decided to reimagine its preschool laboratory, said Janean Dilworth-Bart, chair of the initiative and chair of the Department of Human Development & Family Studies. The lab provides childcare for the community and attempts to come up with new ways to think about child development, education and family support.
But as SoHE organized listening sessions with a wide swath of people including community leaders, researchers, teachers and parents, they started hearing about issues that a preschool lab alone couldn't solve.
"It very quickly became clear that what we were talking about was something we could not do just as a preschool lab or School of Human Ecology," Dilworth-Bart said.
They heard about issues like a growing early childhood teacher shortage, families dealing with poverty and trauma and a need to raise awareness for prenatal care.
So SoHE started reaching out across the university, then across the university system, and then across the state, Dilworth-Bart said, to start thinking more broadly about these issues, and found a lot of people already hard at work.
"I'm immensely humbled by what people are out doing right now in our community across Wisconsin, across the tribal nations," Dilworth-Bart said.
The result, the "Prenatal to Five Initiative," seeks to bring all these professionals and community members together to create strategies to tackle big issues facing young children. 
The summit was organized in partnership with a number of organizations, including Reach Dane, the Wisconsin Alliance for Infant Mental Health and the Wisconsin Early Childhood Association. It takes an interdisciplinary approach to brain development, looking at issues including housing, education, parenting, physical health, language stimulation and nutrition.
"All of those things have impacts on children's preparedness to enter schools and their abilities to learn," Dilworth-Bart said. "Our kids don't enter schools as blank slates."
Julie Poehlmann-Tynan, director of the Center for Child and Family Well-Being, and Larissa Duncan, the associate director, have worked to bring representatives from 45 of Wisconsin's 72 counties to the summit, as well as seven tribal nations, Dilworth-Bart said.
The initiative will gather information from all these sources to create a collective agenda.
"Our participants will help us define what this initiative will be. They're going to come to us and tell us, 'This is what we need from you. This is what's working, this is what's not working,'" Dilworth-Bart said. "The day is sort of kickoff, and we're going to create a roadmap for this journey we're going to go on together."
That means it's not just a sit-back-and-learn type of summit. There's small group time slated for identifying problems, and attendees will discuss and vote on priorities.
"Participants should be prepared to work," Dilworth-Bart said.
After the summit, the data will be compiled and distilled into achievable goals, potentially for the next five years.
Along with actionable goals, the summit wants to raise awareness about the importance of early childhood health.
"I don't think that there is an adequate awareness from the public writ large, from parents, from employers, from institutions, to our political system ... of exactly what is happening in those earliest years of life for children," said Ruth Schmidt, the executive director of WECA, one of the partnering organizations.
This is evident in the country's low wages for child care workers and poor Unicef rankings for child care and child well-being as compared to other weathly nations.
"I think that speaks to the fact that we don't understand the value of what is happening in these earliest years," she said.
Schmidt said she's encouraged that the university is taking multidisciplinary approach and cooperating with community partners. She's looking forward to learning from attendees.
"My organization looks forward to hearing from these remarkably bright people who are going to be attending the conference and being able to take that information back and incorporate (it) into WECA work," she said.
Dilworth-Bart is excited about the exchange of information the summit will bring, but on a more personal note, she wants attendees to realize how much their dedication and expertise in working with small children is appreciated.
"What they do for the state and for the tribal nations is meaningful," she said. "They're changing lives."
Share your opinion on this topic by sending a letter to the editor to tctvoice@madison.com. Include your full name, hometown and phone number. Your name and town will be published. The phone number is for verification purposes only. Please keep your letter to 250 words or less.