Maria lived in California for two and a half years, but she gets emotional talking about it.
She shared a home with her husband, two kids and mother, who was seeking refuge from Maria's father.
But there was no refuge; Maria's father would come to their house and beat Maria and her mother. Maria would call the police, who took pictures of her bruises. Her kids witnessed it all.
"How can I explain this to my kids? It was a really bad situation," she said.
Her family  decided to start a new life in Wisconsin, joining a cousin who told them Waukesha was a good place to raise a family.
"But guess what?" she said. "My father moved to Wisconsin, too. So it was a nightmare."
Maria's family members were all undocumented immigrants from Mexico, while her father was a U.S.citizen.
Maria's husband discovered the family lived across the street from a domestic violence support organization. There wasn't anything like it in Mexico.
"In my country, (spousal abuse) is normal," she said. "There's nothing wrong with your husband. That's okay."
That's when they found out about the U visa, and The Women's Center sent Maria and her mother to Madison to apply. It changed everything.
The U visa offers documentation for immigrants who are victims of violent crime. For Maria and hundreds of Madison residents  like her, a U visa could lead to a work permit, Social Security number, driver's license, ability to travel outside the country and even, eventually, a green card. The process also allows a victim to bring in the police without the anxiety of being deported.
But after filing an application, it also means getting in line behind 100,000 other applicants.
Matthew Gillhouse is a Madison immigration attorney at MMG Law specializing in U visas. He chose the field because it's a chance to help some of the city's most vulnerable residents.
"A lot of them don't have language skills, they live in the shadows because they don't have legal status, and they have been the victims of crimes," he said. "Immigration law is so restrictive, but  the U visa is one area where they're willing to overlook a lot of those restrictions for humanitarian purposes."
 Other immigration advocates around Madison agree: U visas offer a rare, compassionate opportunity in immigration law.
But the waiting period — which may stretch past 10 years — undermines much of the original intent of the visa, they say.
 "This is an opportunity, but it's sort of a broken opportunity at this point," Gillhouse said.
In 2000, Congress created U non-immigrant status (U visa) through the Victims of Trafficking and Violence Protection Act. It offers documentation to victims of qualifying violent crimes, including abduction, blackmail and stalking, but the majority of applicants are victims of domestic violence and sexual assault. Local advocates say they see many child victims of sexual assault.
The victim applies as a "principal" U visa holder, but family members like children or parents of a victim can also apply as "derivative" applicants.
Maria and her mother applied as primary applicants, and her husband and kids applied as derivative applicants.
"That was the amazing part, "she said. "When they told me your kids can apply, I said, 'Oh my God, are are serious?'"
One purpose of the program is to build safer communities by encouraging undocumented victims to report crime. Victims must cooperate with law enforcement to receive a U visa and officers or government officials must certify that the victim was "helpful" to the investigation or prosecution.
Another intent is to protect victims. In the hands of an abuser, undocumented status is a powerful tool of manipulation.
"(Abusers) say, 'If I call the cops on you, you'll get deported, and you'll lose your kids,'" said Rod Ritcherson, special assistant to the CEO at United Migrant Opportunity Services (UMOS), a nonprofit advocacy organization based in Milwaukee. "Sometimes that is enough to keep one silent."
Advocates and attorneys interviewed for this story universally said they constantly hear about this threat from victims. Damaris Becker, a domestic violence resource advocate at UMOS, said the victims they work with hear this threat about 90 percent of the time when the abuser is undocumented, and almost 100 percent of the time when the abuser is a U.S. citizen.
Securing a U visa gets rid of that threat.
But how long does that take?
"Forever," said Robin Dalton, an attorney at Rise Law Center in Madison, a nonprofit organization focusing on family and immigration law. "When I first started this work, we were able to file a U visa and get it approved in under a year. At that time it felt like, 'We have to wait this whole nine months?'"
It currently takes around three years for United States Citizenship and Immigration Services (USCIS) to even open the case and decide whether to approve the visa.
After that, it will take about 10 years on a waiting list to actually receive one.
That's due to a national cap for visas, set at 10,000 a year for principal applications. Approved visas are first come, first served, and remaining applicants are added to the wait list. As of June 30, there were 103,045 pending applications, and about 74,000 family members seeking derivative status.
"We have this awesome, legal remedy that they are definitely eligible for, but cannot obtain it, because of the huge backlog that's taken place," Rodriguez said. "We've hit a wall, we've hit a big wall. All advocates are feeling that way."
U visa holders can apply for a green card after three years, but the waiting list makes permanent legal status a distant dream.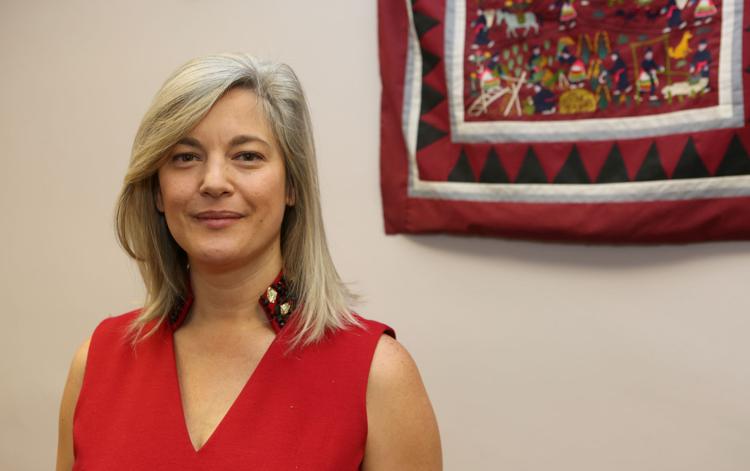 That waiting has serious consequences for victims, whose ability to work, drive and leave an abuser are tied to the visa, advocates say.
Once a U visa is approved, an applicant can apply for a two-year renewable work permit while she's on the waiting list. Maria is currently on that list.
Those work permits can save lives for women in abusive relationships, said Veronica Figueroa-Velez, executive director of UNIDOS Against Domestic Violence, a Madison nonprofit serving Latino victims of sexual assault, domestic violence and human trafficking. Women can't leave if they can't support themselves, she said.
"If you were to ask me the biggest barrier that keeps people in unsafe situations, I would say it's economics, across the board," said Shannon Barry, executive director of local nonprofit Domestic Abuse Intervention Services.
Dalton also witnesses clients who can't leave dangerous situations because they can't work and she fears for their safety. Until they can leave, UNIDOS teaches victims to recognize cues of oncoming violence. But they need work permits.
"It's the biggest safety net that we can provide a victim that is here with no social support or family system: to be able to apply for a job and get paid what she needs to get paid, rather than a $7 an hour job that is under the table," Figueroa-Velez said.
Work permits also allow victims to get driver's licenses, letting them drive kids to school or doctor appointments. Driving without a license can result in an arrest, inviting the potential for an interaction with Immigration and Customs Enforcement (ICE).
Plus, a work permit means qualifying for a Social Security number.
"Fear of deportation or fear of someone taking their children away is pretty much eliminated," said Erin Barbato, an immigration attorney and clinical professor at the UW Immigrant Justice Clinic. "They're able to function as a human being and provider."
Even after a victim is placed on the waiting list and given a work permit, they can't travel internationally. That may not sound like a big deal, advocates say, but victims aren't looking to vacation; they want to reunite with their families.
Some parents leave children behind in their home country, as the trek across the border is too dangerous.
"You may be leaving a small child behind, you might not be coming back until they're an adult," Dalton said.
Advocates also regularly have to advise clients on whether to visit sick and dying parents back home.
"If my clients are like, 'My mom is dying, I want to go see her,' we have to present what the risks are, and often the risks are too much," Barbato said.
At the end of President Barack Obama's second term, an official policy was in the works to allow travel by "advance parole" for U visa applicants on the waiting list. But when Donald Trump became president, "that was swiftly shut down," Gillhouse said, and now "people are not having any of their humanitarian needs to travel considered fairly."
Along with the logistical complications of waiting for a visa, there's an emotional toll.
Applicants panic, thinking, "Is this really processing? Is this really happening? Why is this taking so long?" Dalton said.
Figueroa-Velez had a friend who had applied for a U visa and couldn't stand to open mail from USCIS. It made her too nervous.
"Every day, waiting for the mailman to see: Is my paper there? Did I get approved? Or am I going to get deported? It's just a neverending stress for people," Figueroa-Velez said.
Figueroa-Velez opened USCIS mail for her friend, and it was often just an update on her application.
"Then she'll breathe and she'll cry and she'll cry," Figueroa-Velez said. "How can you tell a person, 'Just be patient and it's going to be okay,' when you don't even know it's going to be okay?"
The U visa application requires applicants to provide a list of personal information, including where they live, where their children live and the number of times they've entered the country illegally. 
U visa applications are highly confidential, and are not supposed to be shared with ICE. But every applicant has to be fingerprinted to check against criminal records. Applicants could be vulnerable if they have outstanding removal orders.
Both of those facts, which wouldn't have caused immigration attorneys much concern before, are now making them nervous. News of deportations of immigrants with no criminal records, and Trump's actions, like his decision to end the Deferred Action for Childhood Arrivals (DACA) program and attempt to punish sanctuary cities, make for an uncertain immigration climate.
"It's all discretionary. So if the discretion of officers change or priorities change, it's difficult to know whether we're putting anyone in danger by filing these applications," Barbato said.
A 2011 ICE memo specifically instructed agents not to "initiate removal proceedings" for victims or witnesses of crimes, "absent special circumstances or aggravating factors." It's reportedly still in effect, said Cecelia Friedman Levin, senior policy counsel at ASISTA immigration assistance, but there's a lot of uncertainty, and some victims have been deported while their U visa applications were pending.
As it stands, the question of whether a pending U visa application protects a victim from deportation is "up in the air," Levin said.
That's having a mixed effect on the number of U visa applicants, advocates say. While some are more hesitant to volunteer any personal information and put themselves on the government's radar, others are more desperate and willing to try any solution, including the lengthy U visa process.
Referrals for U visas have gone down at UNIDOS, which Figueroa-Velez said was because victims didn't want to identify themselves as undocumented. But the national numbers haven't slowed down, Dalton said, and Madison police report a number consistent with last year.
That could get even worse if Wisconsin passes Senate Bill 275, Barbato said. The bill would effectively ban sanctuary cities. Opponents say increased cooperation between local police and ICE would deter Latinos from reporting crime.
Unfortunately, perpetrators prey on that fear. In today's political climate, the tools of manipulation are being sharpened, Levin said.  
"It's both strengthening the abuser's ability to abuse and really stopping victims from coming forward and talking to police," Dalton said. 
That chilling effect flies in the face of the intention of the U visa, advocates say. It's supposed to help victims feel safe to report crimes. If they're not reporting crimes, that means "our community is not as safe as it could be," Dalton said.

UNDOCUMENTED IN DANE COUNTY
The anxiety, the wait, victims trapped in abusive situations — none of these are uncommon problems in Dane County.
DAIS staff gets at least one call every day from a victim looking for U visa assistance. Dalton helps serve about 500 people a year, mostly about U visas. Gillhouse's office files over 100 U visa applications a year.
Advocates say Dane County is a relatively good place to receive U Visa help. Social service providers are generally good about telling victims they may qualify for the visa, there are some opportunities to receive pro bono legal assistance and the Madison Police Department is happy to sign eligible law enforcement certifications for the visa.
But some victims still slip through the cracks, advocates say. Gillhouse sees victims come in years after the crime, after finally finding out about the visa. That's particularly heartbreaking when their children are over 21 and can no longer apply as derivatives.
 "It can be very frustrating to hear, you know, 'Had we known about this 10 years ago, you would already have been a permanent resident, as would your child,'" Gillhouse said.
Figueroa-Velez has seen clients who have undergone therapy or dealt with social services, police or Child Protective Services and not known anything about the visas until they came to UNIDOS.
Capt. Brian Ackeret, who handles U visa certification requests for the MPD, said not every patrol officer knows about the visa, but he's confident that the department's Latino outreach group, Amigos en Azul (friends in blue), is aware of it.
It can be helpful to have more officers aware of the program, said Jessica Farb, directing attorney for the Immigration Center for Women and Children in California. That way, they can tell undocumented victims about it, similar to how a police officer might suggest a restraining order after an assault.
Ackeret recognized the department could benefit from a refresher on the U visa procedure, and said it would probably do so in the near future.
Figueroa-Velez wants to make sure every social service provider in the city knows, at the very least, where to send people with questions about the U visa. 
 "Otherwise we'll get people here who should have gotten that permit five, six, seven years ago … and nobody told them," she said. "Now it's five, six years down the drain."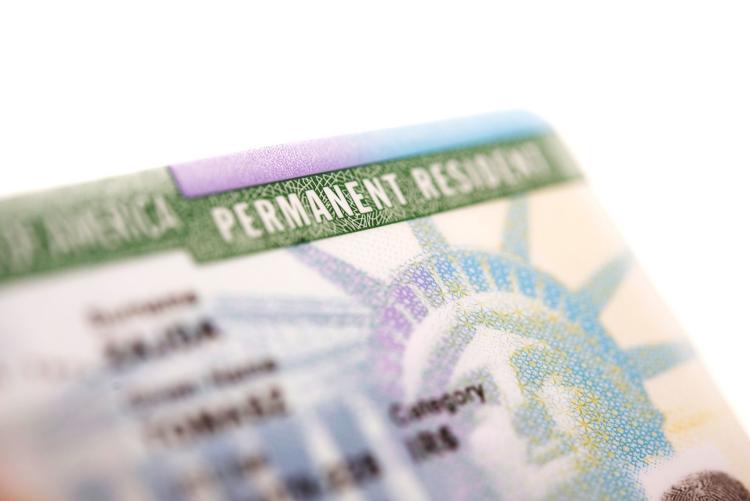 There may be ways to increase local awareness, but the real problem — the backlog — is national.
 There need to be more adjudicators to get through the current backlog of cases, advocates say. USCIS is currently working on cases from 2014.
 They also argue for a way to travel while on the waiting list, and for those with pending applications, work permits and formal recognition that applicants will not be deported.
 But the biggest problem is the cap. Gillhouse said that "even just upping the number to 20,000 or 30,000 a year would dramatically reduce the wait line."
 The waiting list also points to the need for widespread immigration reform, Gillhouse said. Because U visas are one of the only reasonable remedies for immigration relief (other options include leaving the U.S. for 10 years), people will apply even if their case isn't the best fit for the program.
 "But nobody wants to go softer on crime or immigration," Gillhouse said. "They've been trying to pass a DREAM Act for 17 years now, and still haven't. And that seems like a pretty straightforward one to get passed."
Basically, a fix would "require clarity and compassion in immigration policy," Levin said.
 "They're just basic human rights," Dalton said. "Everybody, documented or not, should have the right to be free from violence."
For the victims who finally receive a U visa, a new world awaits. A survey of U visa recipients in California found that 100 percent agreed with the statements, "My life has gotten better," "I feel safer now," and "My children are safer now."
Maria feels the same way.
"Everything is better," she says over and over. "Everything is different."
With a work permit, she, her husband and mother were able to secure good jobs. She almost doubled her hourly pay. Her kids don't witness violence in the home anymore. She's got a Social Security number and the security of driving with a license.
"I try to help this country, because this country helped us a lot. I don't want to say, 'Oh I got my papers, now I can sit down,'" she said. "I am really blessed."