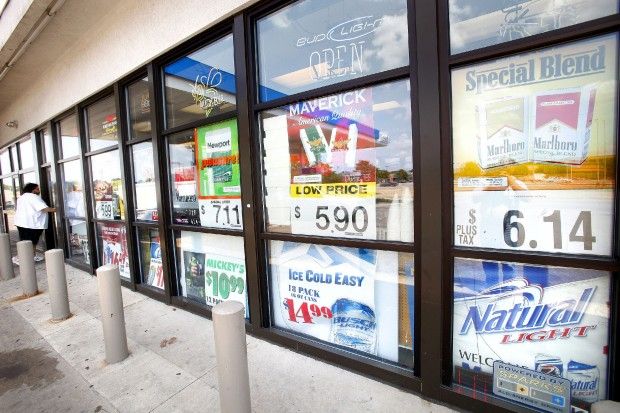 Residents of the Allied Drive neighborhood will soon have some relief after struggling for greater food access for years.
Two initiatives spearheaded by community members and city officials are moving toward reality, with one offering transportation funding for residents to get to existing grocery stores and the other providing financial support for a long-term solution.
The Cub Foods in the area closed in 2009, and residents have since been making do with a Walgreens and a gas station. With the Walgreens now closed, the cry for a grocery store has become much more desperate.
To attract an affordable, sustainable grocery store to the area, the city is offering $300,000 in financial assistance as a low-interest and partially forgivable loan. The goal is to help overcome a series of temporary and long-term obstacles like road construction, competition from nearby grocery stores and the geographic isolation of the area.
"We're kind of open to any ideas here," said city business development specialist Ruth Rohlich.
Food and alcohol policy coordinator Mark Woulf said they are finalizing the language of the Request for Proposals and will send it out in the next week or two.
They are requesting letters of intent from prospective applicants by May 1 to get an indication of interest. Full proposals are due May 29 and they hope to select a proposal by July 1.
"We just have no idea right now who will actually submit an application," Rohlich said. "(It's) the best thing we could put forward, we'll just see if anyone actually has interest."
The RFP is relatively broad, mainly requiring a grocery store that accepts FoodShare or WIC redemptions. It also seeks a full-service, affordable model that could include a pharmacy, might offer delivery to nearby residents and is committed to hiring within the Allied Drive area, although none of these are requirements.
At the same time, a separate initiative is getting under way to address the immediate need for transportation to and from grocery stores.
Some residents in the Allied Drive neigborhood don't have cars, so getting to and from nearby grocery stores involves the bus or taxis. Ald. Maurice Cheeks previously said it can run up to $20-$25 for a taxi to and from the nearest Woodman's, five miles away.
To address this need, the City Council voted to allocate $15,000 in emergency transportation funds at the end of January. The city subsequently received one proposal for distribution of these funds from a trio of organizations and will likely approve that application next week.
"It's a good proposal," Rohlich said, saying they just need to work through some of the details before final approval.
Allied Community Cooperative is organizing the effort and will purchase $12,000 in taxi vouchers from Union Cab at cost. That amounts to about 340 hours of taxi service or 200 hours of service with a 14-passenger van. Joining Forces for Families will then have authority over the taxi voucher disbursement, using guidelines to determine which residents are most in need.
"I think what's exciting about the proposal is that it's the co-op, Joining Forces for Families and Union Cab all working together," Rohlich said.
The Allied co-op will also use $2,000 of the money to purchase gas cards for shuttles and other shared vehicle grocery trips. They expect that amount to cover approximately 2,000 grocery trips, assuming an average of five people per drive. Second Baptist Church, Neighborhood Intervention Program, Dryhootch Madison and the Boys and Girls Club have all offered vans or buses and drivers to provide those services.
The other $1,000 will go toward Allied co-op outreach and communications materials and infrastructure, according to the proposal.
Beyond the city's funding, the group is also set to receive $16,000 from an American Planning Association Plan4Health grant and is applying for funds from other organizations.
"The Allied co-op expects the $15,000 in city of Madison transportation funding to be the first seed for a long and thorough cooperative development process for the neighborhood," the proposal says. 
One initiative offers transportation funding for residents to get to existing grocery stores and the other provides financial support for a long-term solution.
Share your opinion on this topic by sending a letter to the editor to tctvoice@madison.com. Include your full name, hometown and phone number. Your name and town will be published. The phone number is for verification purposes only. Please keep your letter to 250 words or less.
One initiative offers transportation funding for residents to get to existing grocery stores and the other provides financial support for a long-term solution.