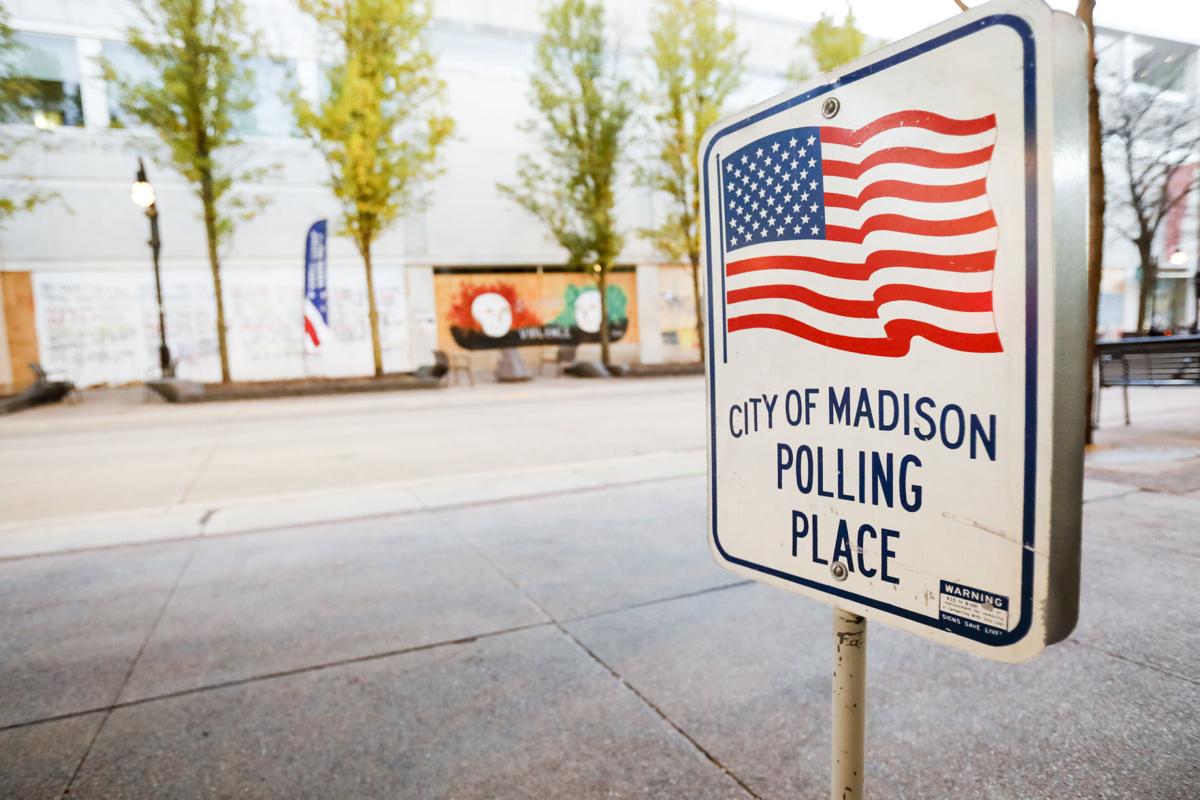 President Donald Trump's campaign plans to "immediately" request a recount in Wisconsin, where unofficial results show 20,000 votes separating the incumbent Republican and Joe Biden. 
The news came before the Associated Press officially called the state for Biden after 1 p.m. Wednesday, with initial tallies showing Trump trailing by less than 1 percentage point — within the legal margin for a recount. The state is one of three key battlegrounds the campaign is targeting in the day after the election.
Trump campaign manager Bill Stepien in a statement Wednesday morning cast doubt, without evidence, on Wisconsin's early returns and pledged quick action going forward. Noting Trump "is well within the threshold to request a recount," he said officials "will immediately do so," without specifying a timeline.
Wisconsin doesn't have automatic recounts, but under state law, a losing candidate can request one if the outcome is within 1 percentage point. The state in 2016 was the only one to complete a presidential recount after then-Green Party candidate Jill Stein requested one in an election that Trump won by fewer than 23,000 votes. 
Elections Commission Administrator Meagan Wolfe said if a recount were to happen this year, the results would show that Wisconsin has "a really good system." 
"We had a recount before and it showed we have a really good process," Wolfe, who is nonpartisan, said. "And I believe that would be the case if we had a recount again in our state, that you would find that we have a really solid system here and that there's an incredible paper trail for every single request, registration and ballot that's cast."  
After the state's 2016 recount, the final election results changed by less than 1%. Trump's margin of victory over then Democratic presidential candidate Hillary Clinton expanded by an additional 131 votes. 
To request a recount, a candidate must wait until the last day a county board of canvassers meets, or at least one week after the election, according to an overview from the Wisconsin Elections Commission. The ask has to come within three business days after the WEC gets the last statement from a county board of canvassers.  
The requestor has to shoulder the bill if the margin is more than 0.25%, which it is in Wisconsin as of midday Wednesday. 
In the state, recounts are conducted at the county level. Dane County Clerk Scott McDonell told reporters earlier Wednesday that officials were already planning for a recount, but he noted the totals in Wisconsin are "extremely accurate." 
"I expect if there is a recount that the numbers would not change much," he said. "There's a pretty vigorous screening process that goes on knowing there was going to be so many absentee ballots." 
Some reasons a ballot may change in a recount, he said, could include a voter marking a bubble for a candidate and also writing in that same candidate — an instance the tabulator machine wouldn't catch though an official would be able to determine the voter's intent.  
Outside of Wisconsin, media reports show the campaign also filed lawsuits in Pennsylvania and Michigan to stop the processing of an unprecedented number of absentee ballots that take more time to count, thus delaying results reporting.
It's far from uncommon for the tabulation of votes to continue beyond Election Day in the U.S. Further, Wisconsin and Pennsylvania don't allow absentee ballots to be processed before the election, meaning tallying in those states was already expected to take longer. 
Wolfe, of WEC, said there were no surprises in how votes were counted Tuesday into Wednesday morning, while absentee ballots were reported as officials anticipated they would be. 
"Everything went smoothly. Even though things went late into the night, we were expecting it," she said, adding: "I just feel so confident that every single valid ballot was counted in the state of Wisconsin and I think we should feel really proud about the election that was conducted yesterday because there were some really trying circumstances this year, there's no doubt about it." 
Prior to AP calling the race, Biden campaign manager Jen O'Malley Dillon told reporters in a Wednesday morning press briefing the campaign expects and believes "that we have already won Wisconsin." 
"We have a very clear sense of the votes that are there, the votes that are in, and we are very confident that Wisconsin is ours and we will continue to stay ahead there," she said, according to WisPolitics.com. 
Close presidential races are something like a regular thing in Wisconsin. Three of the previous five presidential races in Wisconsin have been decided by fewer than 1 percentage point: 2000, 2004 and 2016. 
Abigail Becker contributed to this report. 
Sign-up here for the Campaign Notes newsletter to get important Wisconsin politics updates in your inbox each Thursday, now through Election Day.