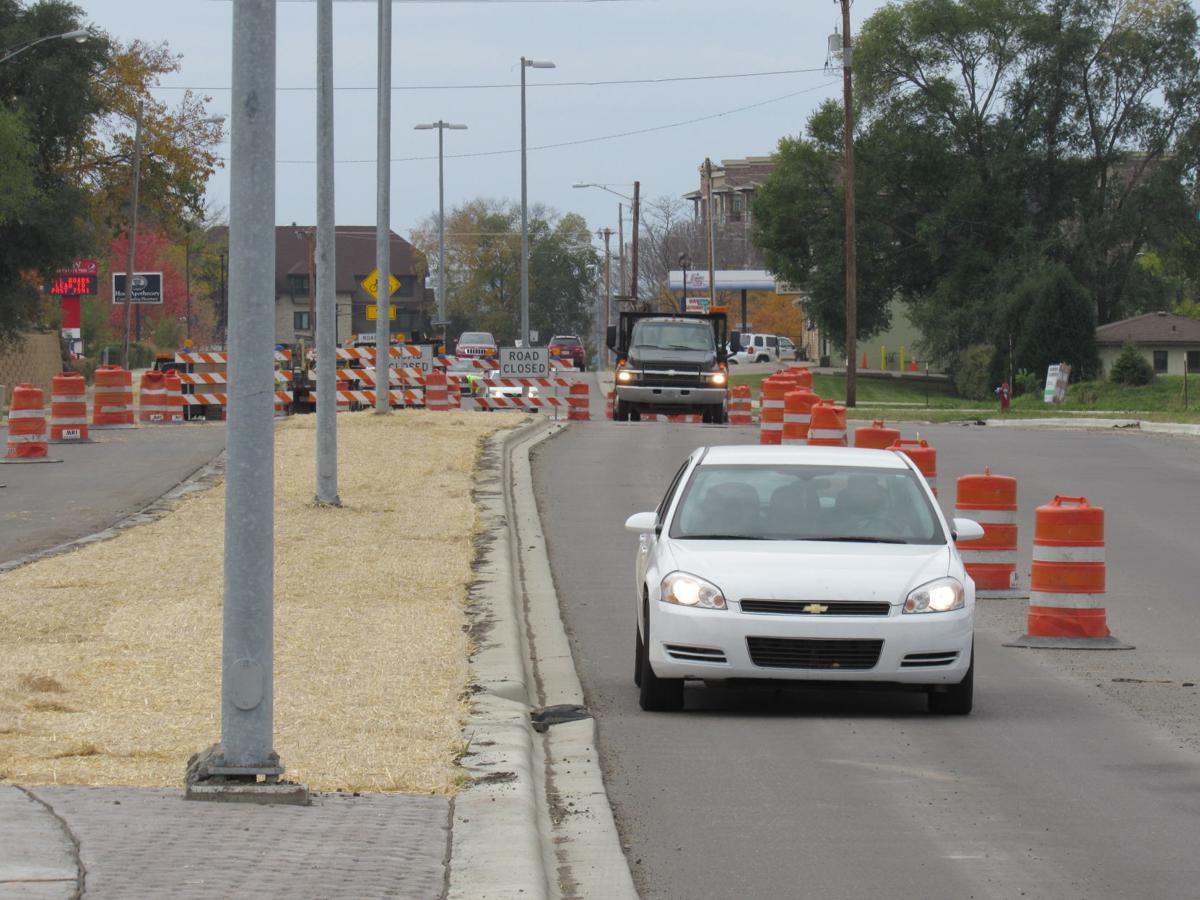 A regional planning organization voted Wednesday to divert federal funding away from a reconstruction project on Buckeye Road to other local projects in the wake of a dispute between Dane County and the city of Madison over highway responsibilities.
The Madison Area Transportation Board voted to drop $920,000 in federal funds that were previously allocated to the project on Buckeye Road, or county highway AB, and transfer them to projects on county highway M and East Johnson Street.
A second reconstruction project on Cottage Grove Road, or county highway BB, continues to plan for the use of federal funds.
The reallocation of federal funding was proposed in response to the lack of agreement over whether the city or the county would be responsible for future maintenance and construction of the roads.
Though the decision does not solve the conflict, it buys the government entities time to come to an agreement without losing federal funds. Had the funding not been designated for projects in 2019, it would have been lost.
"It gives us another year to work this out with the county," City Engineer Rob Phillips said. "Our hope is that both Buckeye and Cottage Grove Road can proceed, with Buckeye proceeding with local funds," Phillips said.
Phillips said Soglin has committed to designating funds in the 2019 budget to fund the Buckeye Road project locally.
Buckeye Road from Monona Drive to Stoughton Road is planned for reconstruction in 2019 with two travel lanes, bike lanes, a parking lane, curbs and gutters. Sidewalks will be added to the south side and reconstructed elsewhere as needed.
Following reconstruction in 2020, Cottage Grove Road from Interstate 39 to Sprecher Road will have four travel lanes, bike lanes, grassy medians, curbs and gutters. Sidewalks will be added to missing segments and reconstructed elsewhere as needed.
Street lighting, storm and sanitary sewers and water mains will be constructed or replaced on both roads.
The issue of jurisdictional transfer — when responsibilities shift from the county to a city, town or village — is at the heart of the conflict between Madison and Dane County.
Dane County's practice is to consider a jurisdictional transfer when a roadway segment is improved to urban standards entirely within one municipality. The county could also consider transferring responsibilities when multiple jurisdictions agree to maintain a segment.
County officials argue that the policy is needed to to keep up with growth and to keep roads maintained as effectively as possible. Mayor Paul Soglin argues that the roads are solely the county's responsibility.
Though the issue of jurisdictional transfer has surfaced over the east side thoroughfares, Forbes McIntosh, who represents the Dane County Cities and Villages Association, argues that jurisdictional transfer is an ongoing source of frustration.
"Jurisdictional transfer is an issue that's been boiling, but now it's boiling over," McIntosh said.
McIntosh believes the issue is reaching a boiling point in part due to the reversal of an "arcane" state law that put cities and villages "in a bind." That law, which was changed this year, mandated that once the county's population hits 500,000, the county can force municipalities to take over certain roads.
"The choice used to be before now that a city or village could pay for part of the road or pay for the jurisdictional transfer or in 2020, pay for the road that is in poor condition," McIntosh said. 
Now, cities and villages are in a position to negotiate with Dane County. Nick Zavos, deputy mayor for government relations, said that the law change has created policy questions about what the county's role is in transportation.
"This certainly doesn't solve the issue between municipalities and the county," Zavos said.
Share your opinion on this topic by sending a letter to the editor to tctvoice@madison.com. Include your full name, hometown and phone number. Your name and town will be published. The phone number is for verification purposes only. Please keep your letter to 250 words or less.