Thea Bach has organized her life around Madison's bus service.
When she was deciding to buy her first home in the Allied Drive neighborhood on Madison's southwest side, Bach made sure a Metro Transit bus stop was within a four-minute walk. Bach, 59, cannot drive due to a vision deficit, making public transit very important.
"It's critical," Bach said.
However, it took Bach about two hours to travel from Allied Drive to her job as a nurse on the north side, forcing her to leave at noon for her 2 p.m. shift. Bach ended up moving to the north side to be within walking distance from her job because the commute became untenable.
"It really does have an effect on my quality of living, which is why it was important for me to consider an actual move to a whole new house and a whole new neighborhood," Bach said. "I was not able to cook meals … I was not able to walk my dog." 
Bach now has a different job in Middleton, which also requires a two-hour commute by bus, so she gets a ride with her husband, who drops her off each morning at a nearby McDonalds where she hangs out for about a half-hour until she starts walking to work.
"Ideally I would like to be independent with the use of Metro," Bach said. "At this time I'm dependent on my husband, and I have to work my schedule around his work hours."
Bach is always on the lookout for bus stops. She says transit commuters need multiple backup plans in case buses are late or transfers take too long. Because of the transit challenges, Bach considered pursuing a job at UW Hospital, which would have given her an easier commute on downtown Metro routes.
"I was going to adapt my whole life around the transit system," Bach said.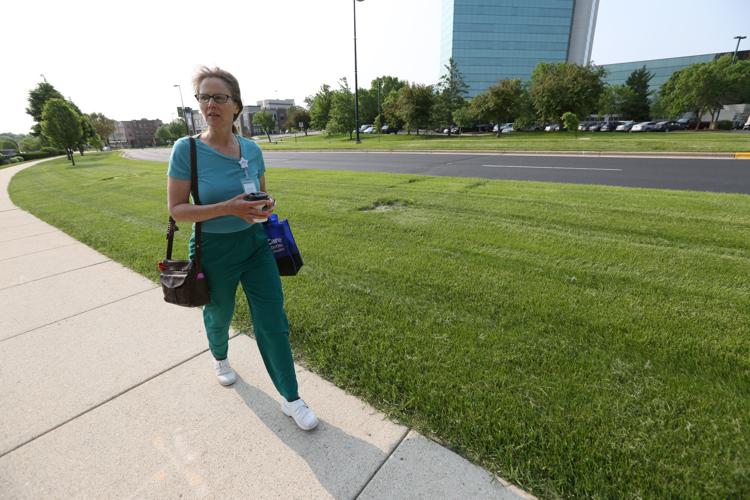 While Metro isn't a reasonable option for Bach, Tom Ziemer has found a way to make the system work for him. Ziemer, who lives on the west side, could take Madison Metro's 14 bus to his job on the University of Wisconsin-Madison campus. But being locked in to one route doesn't leave much room for schedule flexibility.
However, when he hacks the system by driving his car and leaving it on a street without parking restrictions near Oscar Rennebohm Park, Ziemer has several more options for bus routes.
He's not the only Metro rider who has figured this out.
"There's a bunch of people who park over there at informal park-and-rides where people are just finding little spots where it's outside of the 2-hour parking zone, so you can leave your car there," Ziemer said.
Madison's public transit system does not work for everyone. It's especially problematic for African American, Hispanic and low-income riders, who are more likely to need to transfer and take longer trips over shorter distances than white and high-income riders.
As some residents find alternatives or hack a transit system that does not meet all of their needs, the city is working on overcoming infrastructure constraints and financial challenges.
City officials say the answer to many bus riders' complaints is bus rapid transit, a system that aims to deliver fast and efficient bus service. But implementing the system comes with its own hurdles and it won't solve every problem.
Undeterred by the expensive and daunting project, Mayor Satya Rhodes-Conway, a longtime and frequent bus rider, said the city cannot wait any longer to invest in a better transit system.
"Business as usual isn't acceptable now," Rhodes-Conway said.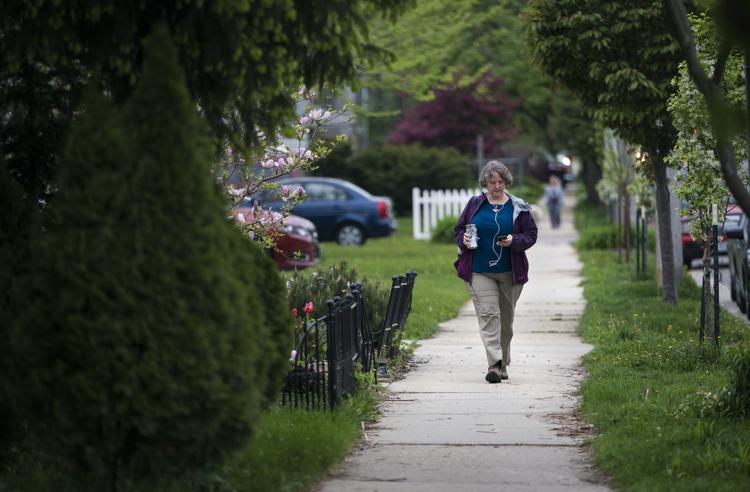 'Not sustainable'
In the last five years, Madison has approved the construction of 14,000 housing units, which leads to, in Transportation Director Tom Lynch's estimation, about 120,000 daily car trips. In the last two years, Madison has approved 3.3 million square feet of office, commercial, industrial and institutional space, which create 60,000 daily car trips, according to Lynch.
If Madison continues to grow at the same rate it has since 1990, the city's population could hit 355,000 by 2050, while Dane County's population could top 1 million, Lynch said. The downtown isthmus is expected to gain about 10,000 jobs in the same timeframe, according to the Madison Area Transportation Planning Board. 
"Our transportation challenge as a city is accommodating not only the current demand for transportation but the future demand and needing to realize that, given our geography, we are just not going to be able to accommodate demand for single occupancy vehicles," Rhodes-Conway said.
Simply put, the isthmus is running out of room for car traffic and parking.
"It's just not sustainable," Lynch said.
While cars will play a role in the future of Madison's transportation system, Lynch is confident that the extra capacity required to move people around the city will have to come from other modes of transportation.
David Trowbridge, a transportation planner with the city, said Madison has known for decades that public transit needs to be a significant part of the city's future. With the city's comprehensive plans calling for more dense development near downtown, the needs for public transit will intensify.
"We can't build out of congestion," Trowbridge said. "If you just added another lane every time things get a little stressed, it doesn't really help."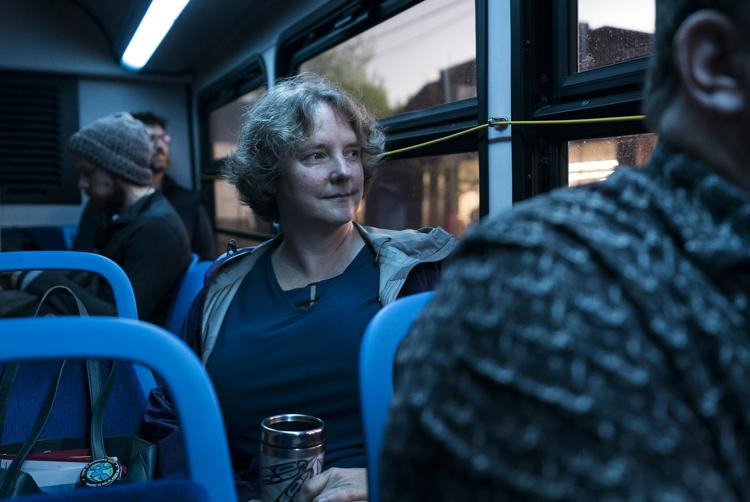 Metro's constraints
The city has an opportunity to get ahead of its transportation challenges and build a system that serves all city residents, provides opportunities for economic development and reduces emissions by making it easier for residents to drive their cars less often. 
However, before the city can get there, it has to address Metro Transit's current infrastructure constraints.
"All roads lead to first taking care of our existing bus garage," said Chuck Kamp, Metro Transit general manager. 
The garage at 1101 E. Washington Ave. is maxed out on space. Currently, there are 215 buses stored at the garage, and Metro plans to increase its fleet by three buses this summer to provide service to Sun Prairie. The garage was originally built for 160 buses.
To compensate for the lack of space, Metro leases an old school bus garage in Middleton. The facility does not have a fuel tank, so Metro has choreographed a schedule that allows for the buses stored in Middleton to be brought in once a week for fuel and maintenance.
Additionally, Metro Transit leases space on Pennsylvania Avenue to store equipment that used to be stored at the garage on East Washington. The city is currently in negotiations with the owners of the former Oscar Mayer property to purchase 15 acres and two buildings that would be used as a satellite facility. This option could cost between $13 million and $19 million.
"We do need more space," Kamp said. "But even before that, this space needs to be improved for safety, for health and for efficiency."
Without room to grow, Metro cannot expand service to outlying communities or even improve ride times on current routes.
The 2019 Capital Improvement Plan, a non-binding guide for how and when the city should fund projects, includes $57 million of improvements to the garage over the next five years. The budget includes $7 million in 2019 to design a heating, ventilation and air conditioning system and construct a new wash bay.
In addition to finding workaround solutions for infrastructure challenges, Metro has also found ways to financially compensate for minimal increases in federal funding and a stagnation in state funding. Over the past five years, federal funding to Metro has increased from $9 million to $9.9 million. State funding for Metro operations remained at an estimated $17.4 million.
Currently, 32%, or $17.4 million, of Metro's total $54.4 million budget comes from state subsidies, while 11% percent, $6.2 million, comes from the federal government. Twenty-two percent of the budget, $12.1 million, comes from city operating subsidies.
Over the years, Metro has increased its local revenue share from partner municipalities, including Verona and Fitchburg. That percentage is up 3.8% on average over the past five years. In the 2019 city budget, $4 million comes from contracts with municipalities surrounding Madison.
"We've increased steadily over the last several years because federal and state funding covers less purchasing power at Metro," Kamp said.
Metro's advertising program is expected to bring in $850,000 in 2019, and the $2 base fare is higher than other municipalities that function with a regional taxing mechanism.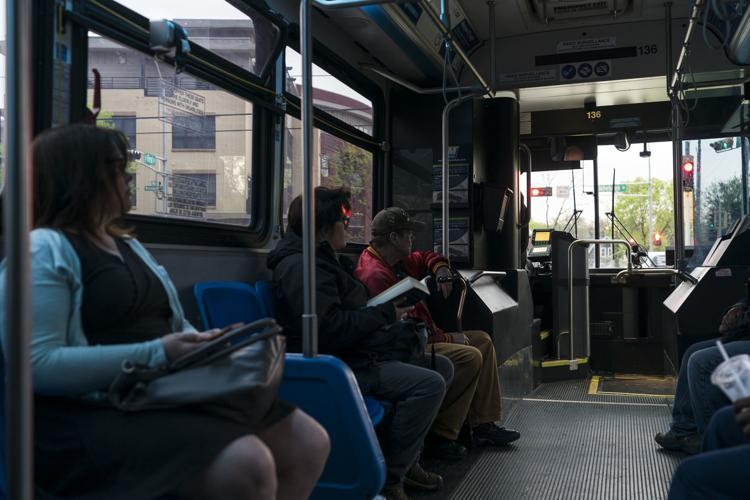 Sacrificed time
Commuters taking a Madison Metro bus to downtown offices or the UW-Madison campus from the near-east and near-west sides may ride for just 15 minutes, while their peers coming from the city's periphery often face trips of well over an hour, including a transfer.
Rhodes-Conway is well aware of the transit system's strengths and flaws. She has used Metro for about 20 years and was inspired to start taking the bus because she was able to purchase discounted bus passes through Metro's employer pass program.
On a recent weekday morning, Rhodes-Conway waited for the bus to take her to a tour of the bus garage on East Washington Avenue. Thanks to years of using public transit, she has extensive knowledge of bus routes, which she happily shared with fellow riders waiting at the bus stop.
"Having been a sort of regular office-hour commuter for years, (Madison Metro) worked really well for that commuter if you are going downtown or to campus," Rhodes-Conway said. "The reverse commute we don't do as well on. And if you're trying to get someplace outside of commuting hours and somewhere outside of downtown, it gets a lot harder."
Baltazar De Anda-Santana, the executive director of the Latino Academy of Workforce Development, said transportation can be a major barrier to employment. He sees injustice in the fact that Epic Systems employees have dedicated bus service to the company's Verona campus — a route subsidized by the city of Verona and the giant health software company — yet students in the Latino Academy's employment program sometimes travel hours to work in a restaurant.
"When it comes to folks who work in the kitchens, folks who work in the factories, in order for them to be able to get to work on time, they have to sacrifice two hours of their time," he said.
According to a 2016 Metro Transit equity analysis, low-income riders transferred 2.5 times as often as high-income riders, which adds to travel times. A higher percentage of low-income riders traveled more than 46 minutes on the bus.
Additionally, African American riders transferred 2.5 times more and spent 25% more time traveling than white riders. Forty percent of Hispanic riders transferred compared to 25 percent of non-Hispanic riders, and Hispanic riders spent 9% more time traveling.
De Anda-Santana wants to see the city proactively plan for transportation improvements while keeping the whole community in mind.
"We have to accommodate our schedule according to the bus. It would be good if the bus fit our schedule according to our needs," he said.
He appreciates that the mayor takes public transit, because it gives the top city executive first-hand knowledge of how residents use a city resource. It is also why Bach, who carpools with her husband, voted for the mayor.
"I am very happy that our mayor is very much into transportation," De Anda-Santana said. "She takes the bus. That for me is very, very important. Maybe there should be a day where everybody takes the bus so they understand."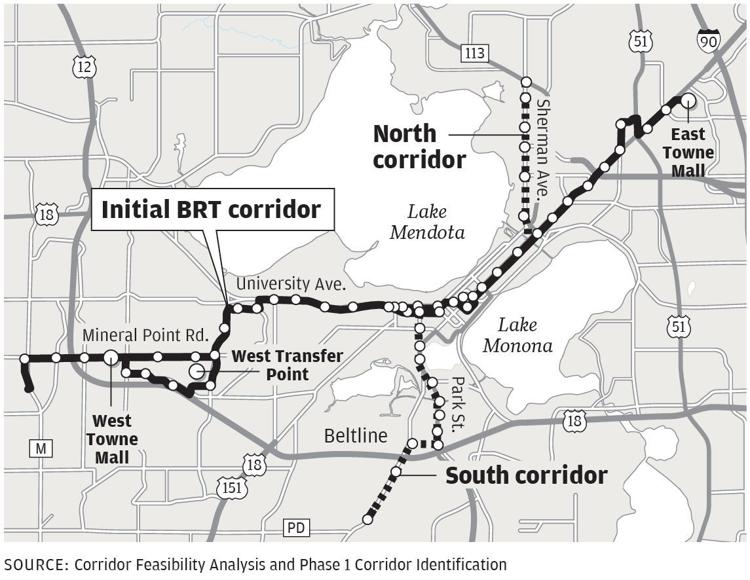 Rapid routes
Madison Metro's presence dates back to 1970 when the city took over the privately owned Madison Bus Company. Before that, Madison residents used a mule-car line in 1884 and an electric trolley system starting in 1892.
The most recent major infrastructure innovation was when Metro converted to the transfer point system in 1998. Up next could be a faster, higher-capacity and limited-stop service called bus rapid transit.
Rhodes-Conway said at the Transportation and Innovation Expo on May 23 that her administration is "championing" the expansion of the city's transit system and moving toward implementing bus rapid transit, which was a large component of her campaign for mayor. 
"It's a system designed to address frequency, transit times, certainty and the rider experience," Rhodes-Conway said.
Bus rapid transit, or BRT, gained prominence in Latin America and a handful of U.S. cities like Cleveland and Eugene, Oregon, have embraced it. These systems utilize 60-foot articulated or "accordion" buses that bend in the middle, traffic signal technology that prioritizes buses, bus platforms with more amenities than standard bus stops and a pay-in-advance fare system.
Madison's proposed BRT line is expected to run at a frequency of 15 minutes or better between buses with transit priority measures like dedicated lanes, which allow buses to easily enter traffic.
"That's how we get people to use this. They will have a seat. They will get there quicker. And there will be more frequency," Kamp said.
In 2011, the Madison Area Transportation Planning Board began studying how BRT might work here. In February 2017, the City Council adopted Madison in Motion, a long-range transportation plan that recommends planning and implementing BRT.
Making a serious commitment to BRT, the city approved a resolution in November 2017 to move forward with planning for an eight- to 10-mile route running from the east side of the city to the west.
The east corridor would begin near the Capitol Square and run along East Washington Avenue, accessing Madison College via Wright Street before returning to East Washington by way of Stoughton Road. The route would end at East Towne Mall. 
A downtown route could run along the Capitol Square, which Trowbridge said would be ideal due to the high visibility and pedestrian environment on the Square. However, he said having BRT stations on the Square could create a need to detour buses during special events.
Alternatively, a downtown route could run on streets south of the Square, such as Wilson and Doty streets.
Trowbridge said the city is experimenting with leaving buses on the Square during the farmers market, though that will be truly tested during the market's busy season this June and July.
A western route could run from University Avenue through the Hill Farms neighborhood via Sheboygan Avenue to Whitney Way, Mineral Point Road and past West Towne Mall. It could also go from University Avenue through Hill Farms to Whitney Way, but continue to Odana Road before ending at West Towne.
 The reality of implementing the system within the city's current infrastructure will be challenging.
"We don't have a lot of space within the street right-of-way," Trowbridge said.
For example, evaluating the area west of University Bay Drive, Trowbridge said trying to travel on Segoe Road to Hill Farms will be difficult.
"Trying to get buses through there quickly without creating catastrophic gridlock at the outset will be a challenge," Trowbridge said. 
Some areas along East Washington Avenue may require eliminating traffic or parking lanes. It could also mean using priority lanes that would allow buses to pass stopped cars and move ahead with their own green signals.  
Trowbridge cautioned that BRT will not solve all of the city's transportation needs. There will be a need to get people to and from the rapid transit corridor. The proposed route also does not hit all of Madison's major job centers, Trowbridge said.
Residents who live on the north and south sides could benefit from a BRT route, though their commutes may still involve multiple buses.
"It will be a transfer for them, and it's not ideal, though it will certainly improve what would be a 90-minute one way trip to something maybe half that, if it's designed properly," Trowbridge said.
"It's not going to do everything."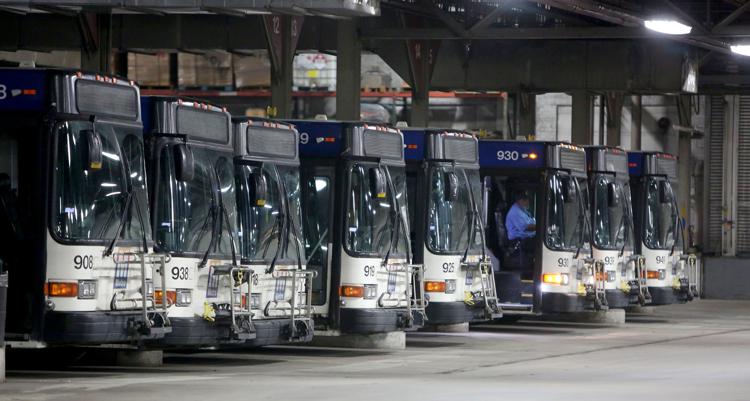 'Out of time'
Pulling together funding for BRT will be a major hurdle, requiring between $80 million to $100 million in initial costs for the entire east-west corridor, with much of it coming from federal sources. Once the system is up and running, it could require a $3 million annual increase to Metro's operating budget.
"It will take a considerable amount of investment," Lynch said.
  The city is in the process of seeking a Small Starts Capital Improvement Grant from the Federal Transit Administration to cover up to 80% of the capital costs. The rest of the project's funding would come from the city and its local partners.
Trowbridge believes Madison will be a competitive applicant for federal funds due to its ridership per capita. He said the federal government will be "impressed" with how the city's land use planning incorporates transportation.
The city aims to apply for an FTA review of the project in the fall of 2020. It will be judged on ridership, cost efficiency and demonstration of shared local funding. If approved, the city would apply for a capital grant in 2021.
Rhodes-Conway said all options are on the table when it comes to investing in transit, including a local wheel tax and a referendum. The city could also consider a new idea called a Local Transportation Option, which would harness the funding power of multiple municipalities.
However, the option Rhodes-Conway would most like to pursue is barred by the state. 
"I want this to be a regional system, so really the answer is a regional transportation authority," Rhodes-Conway said. "That's not available to us at the moment. I hope that it will be at some point. That's really the answer."
The Republican-controlled state Legislature has opposed regional transit authorities, which would have the power to levy taxes as another source of funding for public transit. Former Gov. Scott Walker signed a law In 2011 barring the creation of RTAs.
That law dissolved RTAs in Dane County, the Chippewa Valley and Chequamegon Bay and also eliminated the Southeastern Regional Transit Authority, which aimed to establish a commuter rail line connecting Kenosha, Racine and Milwaukee.
Rhodes-Conway recently met with Democratic Gov. Tony Evers and reported that he recognized a regional transportation authority is a priority for Madison and other communities around the state. In 2018, Democrats revived regional transit authority legislation with a proposal to create a Fox Cities RTA.
 But Rhodes-Conway is not going to wait for the state.
"We're out of time," Rhodes-Conway said. "We have to move forward, and if we sit here and wait for the state to give us the ability to do an RTA, we could be waiting for 10 years and that's just unacceptable."
Zach Brandon, president of the Greater Madison Chamber of Commerce, echoed the mayor's urgency. The Chamber included a push for RTAs in its 2019 legislative agenda, released last week.
"It has to get done. This isn't something we can wait ten more years and look back on," Brandon said. "In 10 years, if we don't have this built, it runs the risk of stalling our economic momentum."
 An efficient mass public transit system is needed not only to meet the needs of current Madison residents but also of future residents. It also is needed to keep up with Madison's booming economy, Brandon said.
"The reality of it is BRT is just going to get us to catch up to where we are," Brandon said. "It's not a seismic change. It's about investing in the future so we can handle the capacity that's coming."
By 2025 or 2026, Lynch, the city's transportation director, would like to see a high-mobility transit system that touches all four quadrants of the city, provides good extension services to Metro's partner communities and includes a robust bike path network with possibly more protected bike lanes.
"If we get those, that's enough for six years," Lynch said.
Rhodes-Conway believes everyone should be excited about improving transit in Madison.
A better system can decrease automobile congestion on busy thoroughfares and fewer cars on the road reduces Madison's emission footprint. Less space set aside for parking could create greater development opportunities in business districts.
"Whether or not you ride the bus, it will benefit you," Rhodes-Conway said. "There's so many benefits to the system that I really do think everybody should be interested in supporting it in one way or another."