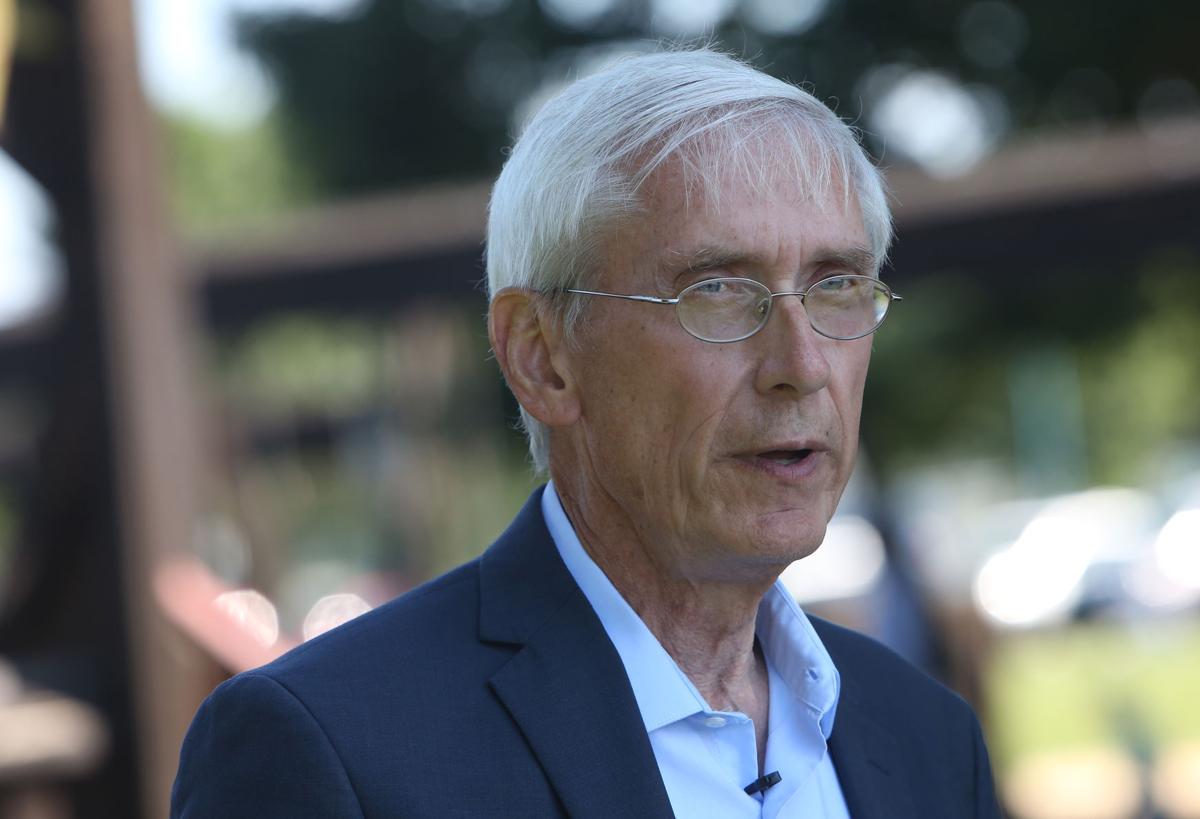 State Superintendent Tony Evers may work in Madison, but he wants voters to know the city doesn't define him. 
On Wednesday, Evers announced he would join the 2018 race for governor. Even before his campaign was officially launched, the Republican Party of Wisconsin labeled him as a "Madison bureaucrat."
But Evers insisted on a segment of the Sunday morning political talk show "UpFront with Mike Gousha" that his appeal goes beyond the capital city.
"I'm a Plymouth progressive, I'm not a Madison liberal," he said. "I've lived outside the Madison bubble for most of my life. I was born and raised in Plymouth. I worked all across central Wisconsin, so I know rural, I know urban. I've been involved with communities all across the state.
"The bottom line is I know I can unite this state."
Host Mike Gousha noted that recently, an aide to Wachs referred to a candidate as a "Madison liberal," although he did not name Evers specifically. Wachs himself distanced himself from the identity as a "Madison liberal" in a recent interview.
"Madison lectures to people. We need to listen to people," said Wachs, who described himself as "a different kind of Democrat."
Responding to Gousha's statement about the aide, Evers said he "was a little disappointed in the Wachs comments, because I think it was a slap also on Mary Burke and Tom Barrett," two former candidates for Wisconsin governor.
But Evers again differentiated himself from the "Madison liberal" label, saying that as superintendent, he's worked with legislators across the aisle.
Gousha noted that many would say jobs and the economy are the most important issues in the election, asking Evers how he would prioritize those topics compared to education.
Evers said both were important, and that investing in people, whether those people are kids in the K-12 system, students in technical colleges and universities or other "people in all walks of life," leads to jobs.
"I believe if we invest in our people, invest in the citizens of the state, jobs will be there," he said.
Evers noted that although this year's budget allots more funding for K-12 education than in previous years, the state is still "catching up" from the last few budgets.
"It's great we're having some success this biennium, but the previous bienniums were really tragic for our kids and for higher education," Evers said.
Concerning Foxconn, a Taiwanese manufacturer proposing to build a LCD manufacturing plant in Wisconsin, Evers said he would re-negotiate "whatever part of that deal can be renegotiated" should he be elected governor. He called the deal "a bit of a hail Mary pass," saying an enormous amount of money would be spent without environmental restrictions and a guarantee on the numbers of jobs.
"We know what's going out, and we don't know what's coming back," he said.
The $3 billion incentive package for Foxconn, "cramps the state going forward" for future expenditures on projects like schools and roads, Evers said.