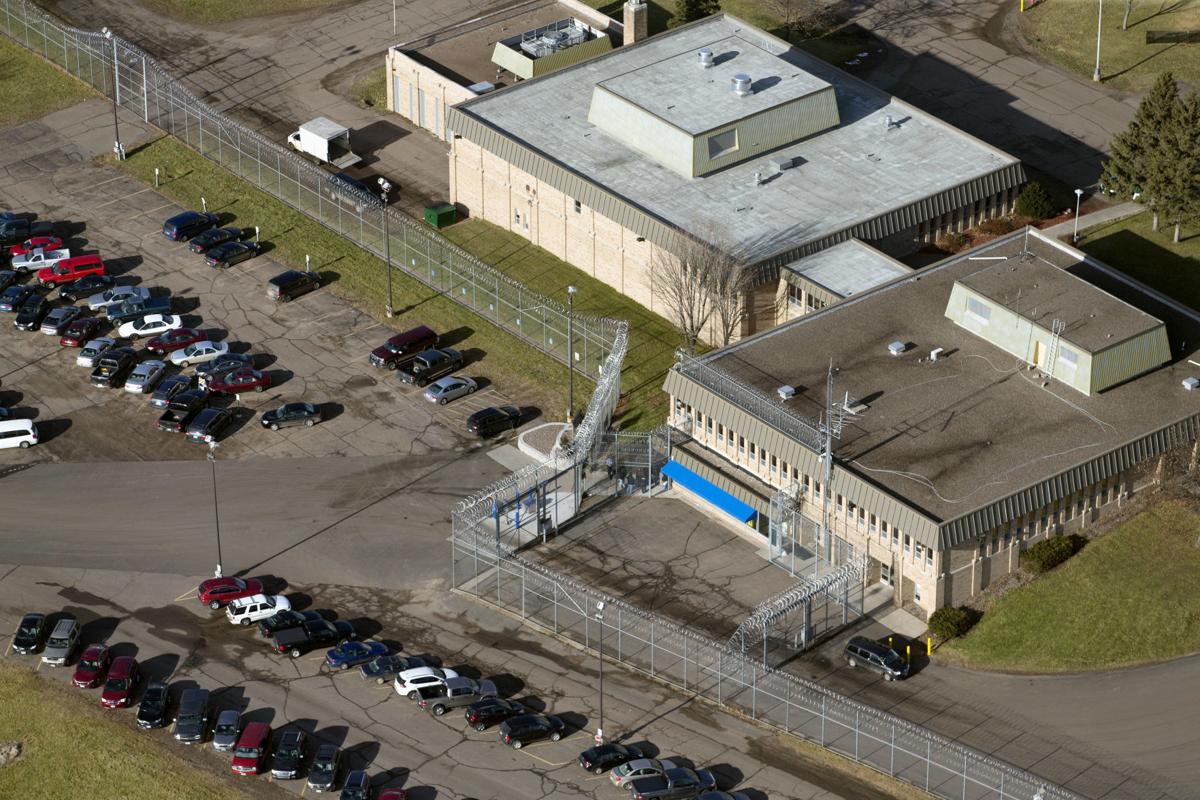 The timeline for closing Wisconsin's youth prison is in question after lawmakers approved a slimmed-down plan to fund county-run facilities to replace them, but declined to move forward on funding sites for more severe youth offenders.
The Legislature's Joint Finance Committee voted Wednesday to advance four counties' plans to house youth offenders -- including less money for Milwaukee County -- and refused to act on a plan to construct two state-run "Type 1" facilities that currently lack the estimated $73 million in state-supported borrowing needed for construction. 
All of the locations are needed to house youth offenders as the state nears a summer 2021 statutorily-mandated deadline to close northern Wisconsin's troubled juvenile prisons, Lincoln Hills and Copper Lake. 
Given the actions, Department of Corrections Secretary Kevin Carr told reporters that "it's very unlikely" the youth prisons could close by July 1, 2021. 
"The way we demonstrate our priorities is where we put our investments, where we spend our money," he said. "And right now we're making the decision not to spend our money to do what's best for the kids of this state."
Since last session when lawmakers passed a bipartisan bill to replace the youth prisons, the process has faced setbacks, cost concerns and more. The most recent delay has come as stakeholders awaited action from the Joint Finance Committee to sign off on the facilities. 
The committee didn't approve all four counties' plans in full. Lawmakers signed off on a Republican-led motion along party lines to award complete grants to Brown, Dane and Racine counties. But Milwaukee County got the OK to move forward with a pared-down version for 22 beds and $8.4 million less than what it sought.  
Legislators on the committee Wednesday didn't hide their frustration over the process, as Rep. Evan Goyke, D-Milwaukee, slammed Republicans for opting not to provide more funding for the facilities in the budget or in subsequent legislation. 
"These are all choices by the majority party and the choices that have been made today and going forward mean that Lincoln Hills will not close on the date we want it to close and that those families and those kids deserve," Goyke said.
Rep. Mark Born, R-Beaver Dam, acknowledged the committee wasn't "fully funding all parts of these plans" but later disputed the actions would prevent the overhaul from moving forward. 
"Yes we made a choice, but the choice we made here today is to make a significant investment in the juvenile justice system with four county partners," he said. "I think that's important."
Under the framework lawmakers approved, four counties — Brown, Dane, Milwaukee and Racine — are able to create new buildings or expand existing facilities to house youth in secure regional care centers, at a cost of $102 million, or $22 million over-budget. The original plan before the committee Wednesday had a $111 million price tag. 
But the state is able to make up the cost by redirecting previously approved but unused bonding levels to the counties for their projects, though the Building Commission, which oversees state bonding, now has to meet to officially make that happen. It's unclear when that would occur.   
There's also uncertainty at the county level. Dane County Juvenile Court Administrator John Bauman on Monday told the Cap Times he couldn't say whether officials were "absolutely going to take the money and build and operate this facility" if it was approved.
Dane County's proposal is the cheapest among the four applicants as it seeks $6.5 million from the state because it's only looking to update the downtown Madison Juvenile Detention Center
As for the "Type 1" locations, the Department of Corrections sought approval for sites in Milwaukee and Outagamie counties, though bonding hasn't officially been authorized for the effort.
The site selections have received pushback from local officials after Gov. Tony Evers announced them last March following recommendations from a juvenile corrections study committee. For example, the Glendale mayor recently alleged officials were violating state law by choosing a location on the Milwaukee-Glendale border that differed from what the panel had put forward.
Sen. Alberta Darling, who co-chairs the Joint Finance Committee, highlighted the issues and called for "a better alternative" in locations.
"We're not downing this program, we're saying let's do it right … The fact is we don't have the money for it. We wanted to do the (county-run facilities) right … We're not trying to say we won't do the Type 1's," the River Hills Republican said. 
Carr said he would talk with Evers about options going forward. Still, he noted the Outagamie County site was selected prior to the new administration taking office last year, while the original Milwaukee County site would've been "too small and we could have not built our facility at that location." 
The original Type 1 projects were enumerated at $25 million. Evers in his budget sought to use his partial veto to use $22 million to support construction of such a facility. 
The committee voted along party lines to reject the projects. 
In addition to those facilities, the youth corrections overhaul includes a plan to implement an expanded youth treatment center at Mendota Mental Health Institute in Madison. That wasn't taken up Wednesday during the committee's actions. 
Share your opinion on this topic by sending a letter to the editor to tctvoice@madison.com. Include your full name, hometown and phone number. Your name and town will be published. The phone number is for verification purposes only. Please keep your letter to 250 words or less.
Get Government & Politics updates in your inbox!
Stay up-to-date on the latest in local and national government and political topics with our newsletter.