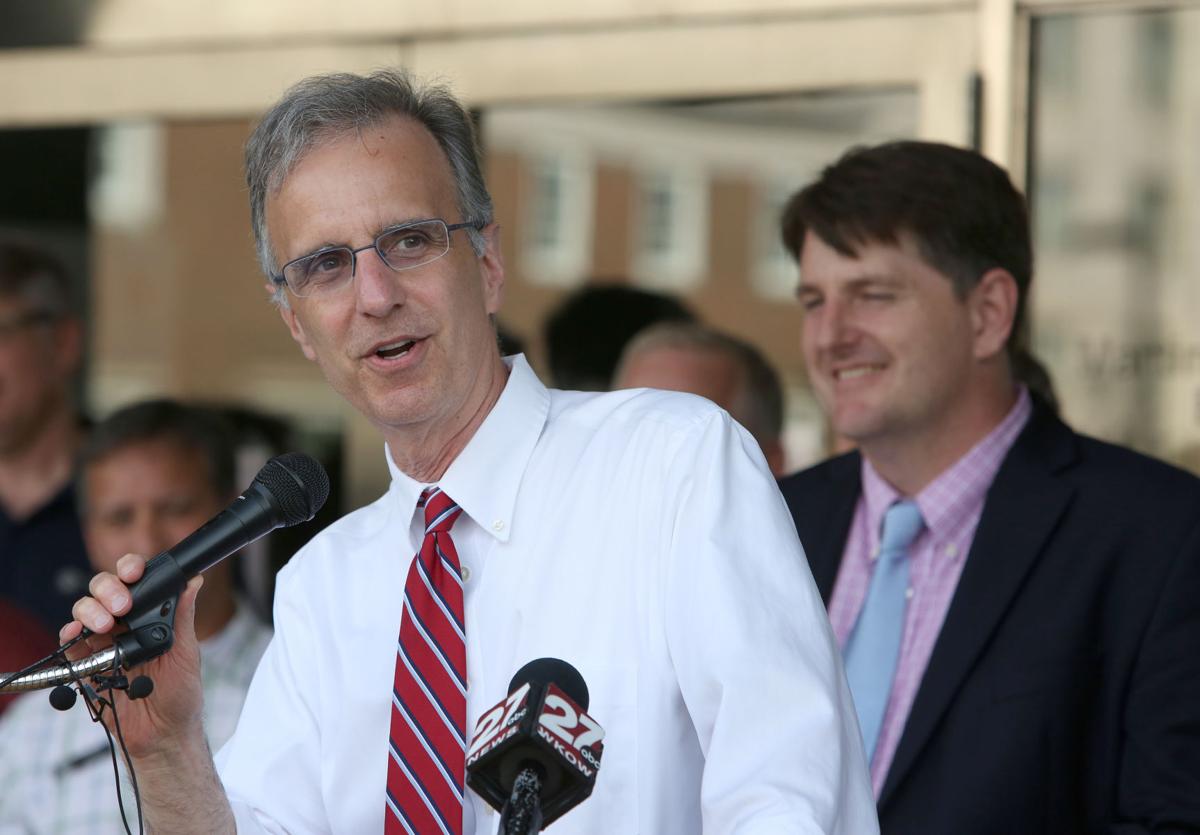 Dane County Executive Joe Parisi is proposing to put $2 million toward helping the Urban League of Greater Madison purchase a site for an economic development hub that will be located along the South Park Street corridor.
The hub, modeled after the Sherman Phoenix project in Milwaukee, will be dedicated to supporting minority-owned businesses and provide commercial space, Parisi said at a Tuesday news conference, as well as support for small businesses. 
"We are excited to partner with the Urban League of Greater Madison in this effort to find a location where Dane County entrepreneurs can gather to gain the support, experience, and skills they need to thrive," Parisi said. "My 2021 budget invests in this effort to give entrepreneurs of color in Dane County a place to find community as they work to achieve their goals."
Urban League of Greater Madison CEO Ruben Anthony said the organization will use the money for land acquisition and to get the property ready. 
No site has yet been determined for what Anthony called the "South Madison Black Business Hub," but he expects that a location will be determined by the end of 2020. 
"This space is envisioned as a hub for business owners, entrepreneurs and business support services that can reflect the diversity of residents, businesses and institutions that call south Madison home," Anthony said. "We'll look at numerous sites in south Madison and we're gonna do it with the community right there with us."
ULGM will use Hope Community Capital as a consultant team to assist in the process of determining a site and going through the financial feasibility of different locations. 
Anthony said that ultimately the vision for the site is to have a center where people can come from out of town and find easily, where small businesses can receive technical and other types of support, and to have a place located in an underdeveloped area that signals a commitment from Dane County and the city of Madison toward rebuilding the south side. 
Milwaukee's Sherman Phoenix is an incubator for small businesses and helps develop businesses created by people of color. It is funded by a mix of public and private money and includes a mix of retail, health and wellness, beauty and art-based small businesses. It also has a food hall where vendors share space.
Sherman Phoenix opened in December of 2018 and, at least initially, housed about 30 businesses. But COVID-19 nearly destroyed the project after state orders preventing the spread of the coronavirus forced 27 tenants to close or limit their operations. A donation of $3.5 million kept the project afloat.
"Businesses are already interested in coming on the site," Anthony said of the proposed Dane County hub. "We need an anchor tenant to come on and make a commitment to making this a viable project. Urban League has been in communication with several potential partners who have expressed interest in providing technical and financial support to the businesses that might locate in this hub."
In July, Dane County and ULGM announced a grant for $100,000 to begin the hub project with the hopes of building on momentum that is already transforming the south side, including the new Madison College campus. 
"There's been decades and decades of underinvestment in south Madison," Anthony said when asked why South Park Street would be the location of the new hub.
"This is the place to be. This is another initiative where Joe Parisi is running toward the fire, he's running where we need help. He's not retreating. And that's what we need. We need brave politicians to stand up and run toward the fire and make an economic difference. This is real economic justice."
Parisi will officially deliver on Oct. 1 his proposed 2021 budget to the Board of Supervisors, which will deliberate and pass the spending measure by mid-November.