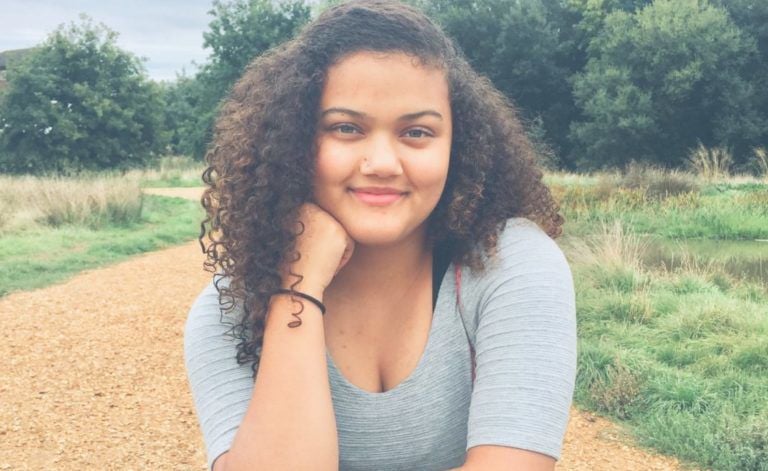 An 18-year-old biracial woman is receiving continued hospital treatments for burns suffered early Wednesday morning following a reported attack that Madison police are investigating as a hate crime.
Althea Bernstein, an EMT studying at Madison College to be a paramedic and firefighter, said she was driving on West Gorham Street at approximately 1 a.m. on Wednesday morning. As she stopped for a red light, she heard the voices of what she described as college-aged men calling her a "Nigger."
She told police that one of the men sprayed a fluid, which hospital staff believe to have been lighter fluid, on her face, and then used a lighter to light her on fire. Bernstein suffered burns on the side of her face, and was able to put the flames out and managed to drive herself to the safety of her mother's home. The incident was first reported by Madison365.
Bernstein was treated for her injuries at a hospital, and has had follow-up visits, including on Thursday afternoon.
The Madison Police Department said officers are investigating the assault as a hate crime and attempting to use surveillance images if possible to identify the attackers. Bernstein's family has asked Boys and Girls Club of Dane County CEO Michael Johnson to assist with resources and to respond to press inquiries on behalf of the family.
"She was minding her own business and sitting in a car and someone decided to pour fluid on her face and light her on fire," Johnson told the Cap Times Thursday. "That's a hate crime. They targeted her for the color of her skin."
Bernstein's family has been in communication with Mayor Satya Rhodes-Conway's office. Johnson said the family is seeking help from the U.S. Department of Justice to make sure that when these individuals are apprehended they are charged with a hate crime.
"It's got to be tough to be a mother and for something like that to happen to your daughter," Johnson continued. "Where's the humanity in situations like this? I hope these individuals are apprehended and I'm just sorry this has happened to her."
Johnson said that resources are being gathered for the family to make sure that Bernstein is able to have counseling and continued medical care but that the family is also in need of respite and privacy, and is not taking media requests at this time.
This story will be updated.
Get Government & Politics updates in your inbox!
Stay up-to-date on the latest in local and national government and political topics with our newsletter.