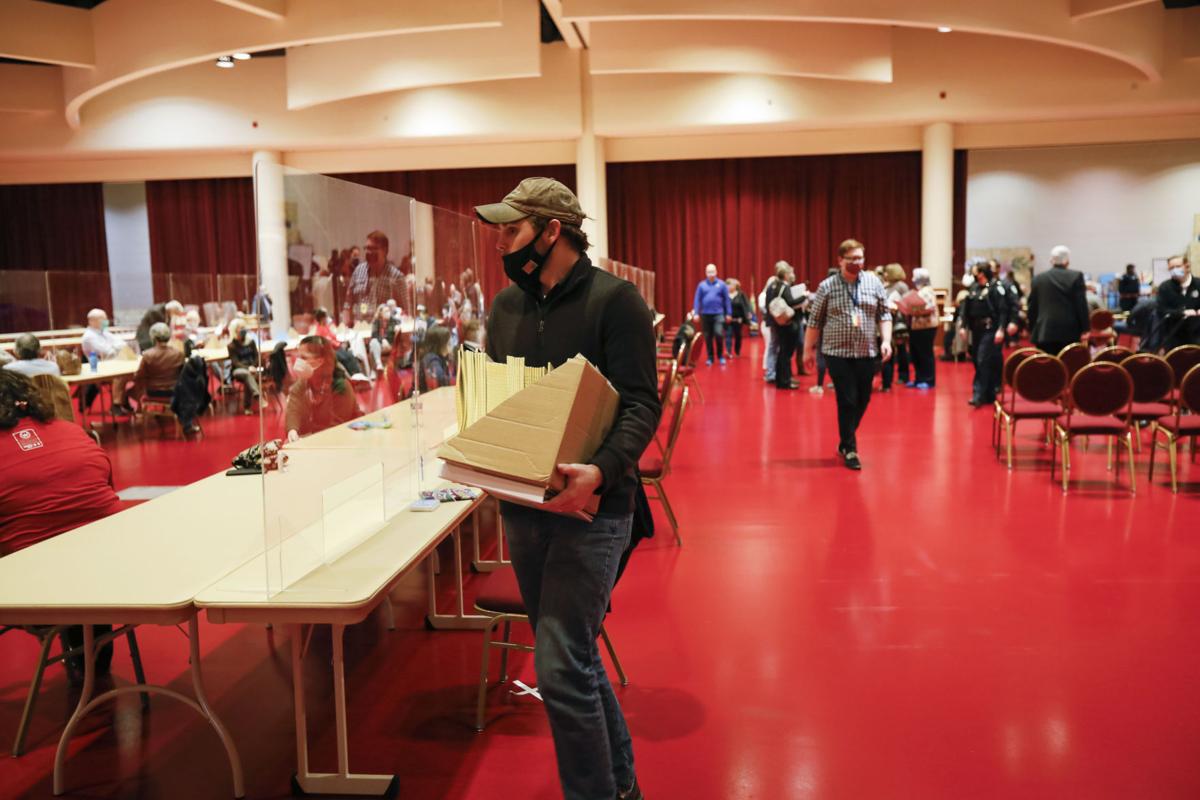 It's not a position Wisconsin is unfamiliar with. As a politically competitive state where four of the last six presidential elections were decided by less than 1 percentage point and the only place that completed a full presidential recount in 2016, the widespread attention isn't unfamiliar.
"We're kind of used to it," Dane County Clerk Scott McDonell told reporters Thursday, noting the focus on the state four years ago. "We're so confident in our process. Election Day for me was not stressful. It went smoothly here. And that will reflect itself in how the recount goes. We're used to it. We do a great job. Milwaukee does as well."
The opening hours of the recount process, which President Donald Trump requested and paid for this week, saw challenges from the Republican's campaign representatives, including one that aimed to throw out thousands of absentee ballots. It's part of the campaign's broader strategy to invalidate swaths of votes cast and processed by individuals and elections officials who were following statewide procedures and guidance.
Dane County, which is holding its recount in Madison's Monona Terrace, has set up five cameras to live-stream the action and accommodate the national interest in the process. While the re-tallying of ballots won't begin until Saturday, after a public test of the electronic voting equipment is conducted, preparations were already underway Friday, including finishing setting up the space, matching the number of absentee ballots to envelopes and more.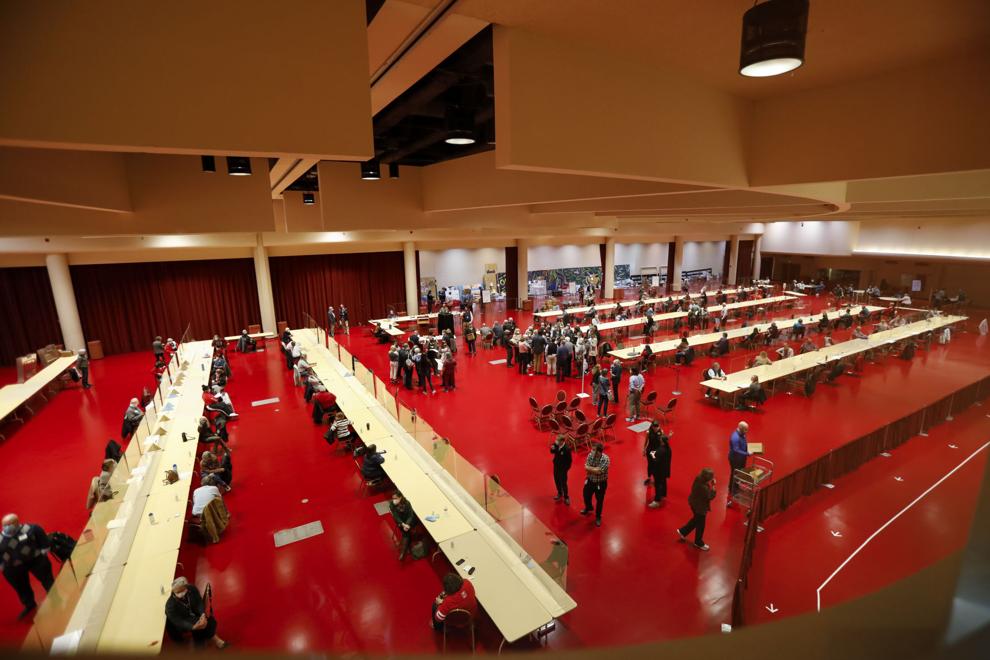 The testing of the machines, which kicks of the ballot recount part of the process, was pushed back to Saturday morning because officials are required to provide a 48-hour public notice for it, McDonell said. The county was also waiting on new high-speed scanners to arrive from out of state, he added, which vendors initially told them to anticipate later Friday.
But Dane County's timeline is much more up in the air. In the 2016 presidential recount, officials tallied the ballots by hand. This time, with COVID-19 and the turnaround time, the county is conducting it by machine. McDonell said officials are just planning on the process lasting the entire two weeks "and any day we get back is great."
Dane County is planning to conduct its recount daily from 8 a.m. to 8:30 p.m., with a possible break for Thanksgiving. Milwaukee County, per media reports, is planning to run from 9 a.m. to 5 p.m.
What to expect as the recount unfolds
During the recount, it's up to each county's local Board of Canvassers to make any and all decisions surrounding public health considerations, challenges to ballots and more.
In Dane County, the board is led by McDonell, a Democrat, and includes two other members: Republican Joyce Waldrop and Democrat Allen Arnsten.
As the process unfolds, it will be witnessed by members of the media, the general public and representatives from the campaigns of Trump and President-elect Joe Biden.
Elections officials will be working behind Plexiglass shields, while observers are able to mill about the space and watch the proceedings unfold. Everyone is required to wear a mask.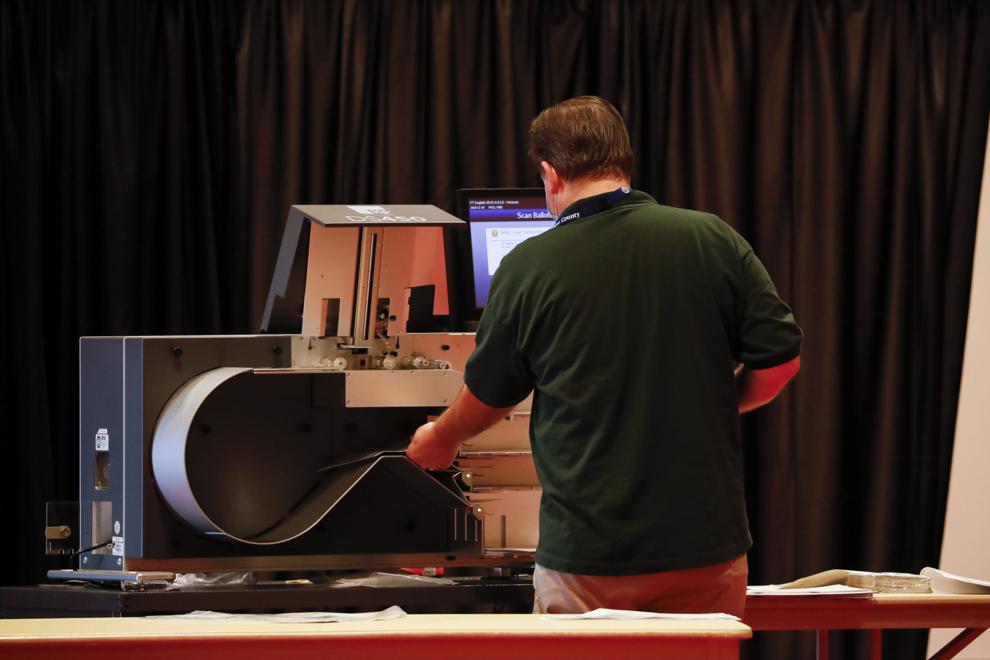 The observers representing the Trump and Biden campaigns will have the opportunity to challenge any ballots they don't think should be counted, which would be decided by the board on a case-by-case basis. Early Friday morning, the Board of Canvassers also agreed to hear standing objections to groups of ballots rather than just individuals, such as all absentee ballots without witness signatures.
The Friday challenges targeted absentee ballots, which were expected based on the campaign's rhetoric going into the recount and the petition Trump filed. Trump's campaign took issue with the state's two-week in-person early voting period, saying clerks over that time failed to collect written applications from individuals who cast ballots that way.
Wisconsin Elections Commission Administrator Meagan Wolfe noted in a Wednesday night meeting that those in-person early voters submit their ballots by placing them in a certificate envelope that states, at the top, "official absentee ballot application/certification." Where voters sign and date also includes the words: "I further certify that I requested this ballot." That envelope, she said, serves as a voter's written application for their absentee ballot.
Trump's campaign also singled out the process by which clerks are able to fill in an address of a witness on an absentee ballot certificate envelope, a practice that's been in place statewide (not just in Dane and Milwaukee counties) for the past 11 elections, including the 2016 presidential contests.
And officials targeted ballots from "indefinitely confined" individuals, such as those with disabilities, who don't have to show a voter ID. Dane County has already been targeted by Republicans after McDonell advised voters in the spring, ahead of the April 7 primary, that individuals could declare themselves "indefinitely confined" due to the COVID-19 pandemic and thus not have to provide a photo ID. He has since walked that back.
Regardless, as the Milwaukee Journal Sentinel reported Thursday, the recount is a vehicle for legal action. With the campaign asking that wide swaths of absentee votes be tossed out in the state's liberal strongholds, and elections officials there likely to reject the requests, the situation seems destined to end up before the Wisconsin Supreme Court, controlled 4-3 by conservatives.
After the recount of Dane and Milwaukee counties is finished, the Biden campaign could request an additional recount for the rest of Wisconsin.
Biden won the state by some 20,600 votes.
Sign-up here for the Campaign Notes newsletter to get important Wisconsin politics updates in your inbox each Thursday, now through Election Day.